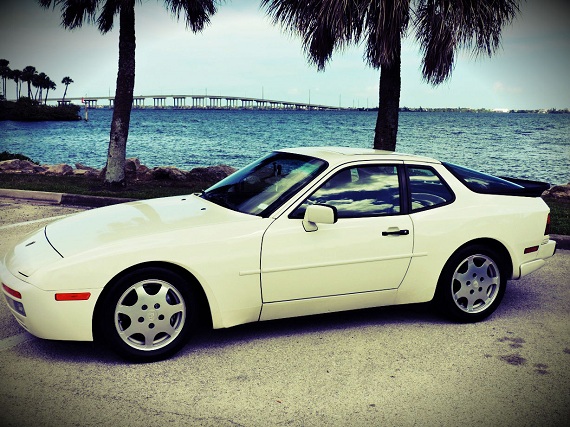 While the other day I wrote up two great looking early examples of one of the best performance bargains in classic German motoring, 944 Turbo. Now we're going to look at the end of the run – the 1989 944 Turbo. Often mistakenly referred to as "S" by even enthusiasts (I've been guilty more than once myself), the '89 did in fact gain all of the upgrades that the 1988 Turbo S received. Today we have two seemingly equal examples – but as we know, not all things are created equal. Which white over black '89 is the one you'd choose?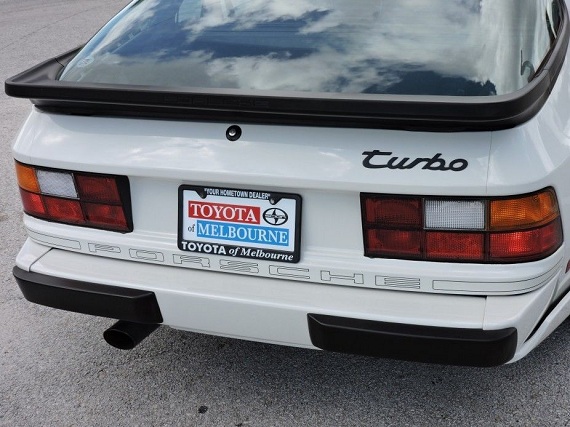 Year: 1989
Model: 944 Turbo
Engine: 2.5 liter turbocharged inline-4
Transmission: 5-speed manual
Mileage: 24,808 mi
Price: No Reserve Auction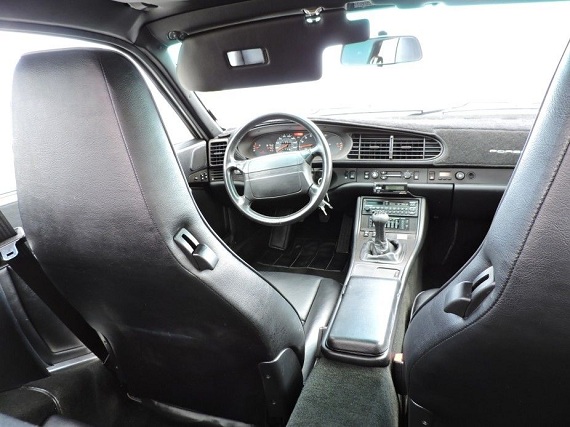 1989 Porsche 944 Turbo

Mileage: 24,808

We are presenting a RARE chance to purchase an original owner, well documented 24k mile

1989 944 Turbo in white exterior black leather interior.

Highlight summary:

Family owned since new, purchased new at Manhattan Porsche in 1989

Perfect Carfax no reported accidents

100% stock no modifications done

Timing belt and water pump replaced at 21655 miles by G.L.B. Motorworks in St. Louis, MO (314)645-4515 Interior so perfect it can only be described in "as new" condition

CAR HISTORY:

This listing is for a 1989 Porsche 944 Turbo. It has been owned since 1989 by original family

that bought it new at Manhattan Porsche (dealer number 1434) on November 20th

The father purchased it for his daughter as a graduation gift from law school. After receiving

her new gift the daughter and her husband owned the 944 and maintained it up until they

purchased a property in 2011 that warranted a change in cars so she offered to gift it back to

her father who continued to drive it occasionally and kept the maintenance up through his

ownership. It has been well cared for and a recap of all service work will be provided with sale.

WHY THE 944 IS SPECIAL:

The 1989 Porsche 944 turbo was one of the last years of the 944 turbo production by Porsche.

These last years of Turbo production benefitted from incorporating all the additions that were

added by Porsche to the 1988 944 Turbo "S" model which included: additional horsepower

from Porsche's installation of larger turbocharger (up to 247HP from 217HP in standard 944

Turbo), limited slip differential, M030 suspension package which included Koni "yellow"

adjustable shocks, bigger brakes from the 928 S4 and ABS brakes were standard.

CAR CONDITION:

This 944 Turbo is in excellent condition overall and has been garaged its entire life. Tires are in

great condition and have quite a bit of tread remaining. The exterior is in white and shows well

with great gloss to paint and very few defects other than the occasional small chip and normal

wear to be expected on a 25 year old car. The rear glass is perfect and does not suffer from any

delamination or seal problems known in earlier 944s. All exterior fenders have the original VIN

stickers on each location (pictures are included) including door jambs as installed at the factory

and serves as additional evidence to the Carfax history of no accidents. This 944 turbo has

never been modified at all and is 100% stock and has never been to a track. The black leather

interior has been well preserved and leather maintained and is in "as new" condition and is

the nicest condition interior of a 944 we have ever seen before. The dash board is perfect with

no cracks at all and a dash mat was put on to protect the dashboard on the occasion drive on

sunny days. The spare and all original tools are included and have never left the spare well.

There are absolutely no oil leaks of any kind and this 944 drives extremely well with no smoke

from engine when started or under any driving conditions. All body seals are in incredible

condition and we can only assume that the climate controlled storage helped maintain their

great condition. The 944 comes with the owner's manual, service booklet, and other original

items included in Porsche packet. It has the recap of the service history and maintenance

records which show that the timing/balance belts and water pump was replaced twice during

its history, once at 12545 miles and the second time (and most recent) at 21655 miles. When

this 944 was originally purchased a set of Porsche factory black floor mats was included in sale

and are still in box never opened, they will also go along with the sale.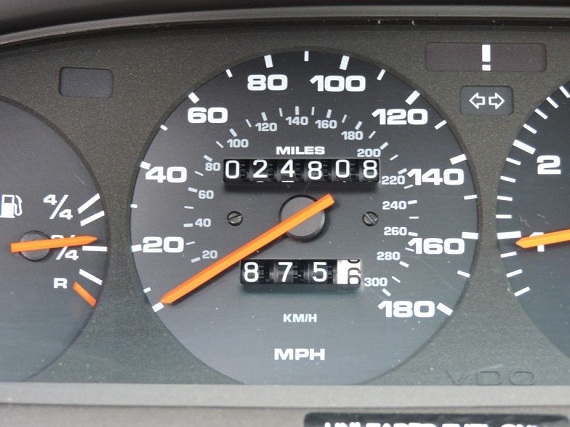 Super low mileage and a great color combination along with a compelling story; what's not to like? Well, the price, for one – bidding is a getting quite close to $30,000 with the reserve still on. In relation to other lower mile classic Porsches, that amount isn't very much – and in this condition, I think one could even justify the price. But the problem is that there exist plenty of other examples at a lesser rate that will suit just about any driver's needs: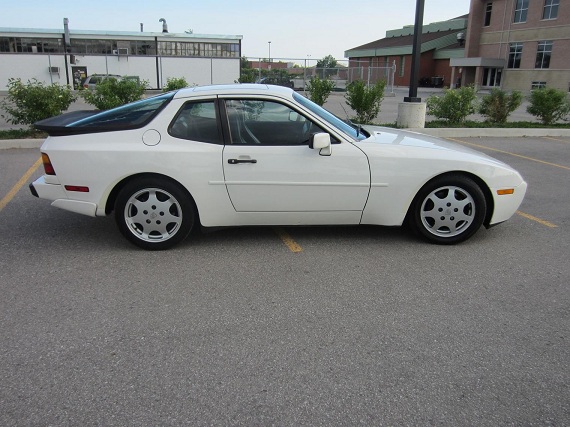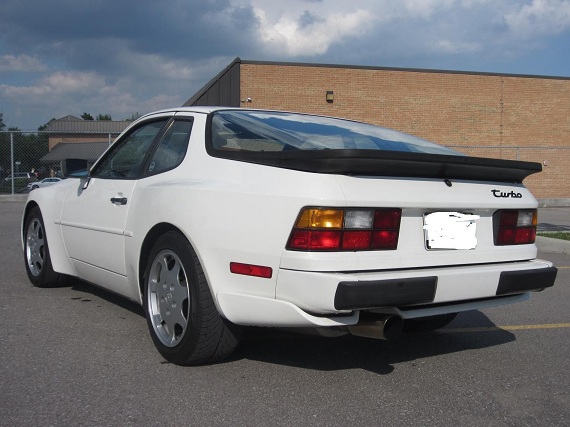 Year: 1989
Model: 944 Turbo
Engine: 2.5 liter turbocharged inline-4
Transmission: 5-speed manual
Mileage: 118,108 mi
Price: $17,500 Buy It Now
Vehicle in excellent condition.
Very fast with excellent handling ( Thanks to the Koni Coil-Overs and bigger Turbo S sway bars ).
Nice and shinny paint with beautiful black leather interior, dash in perfect shape.
Service and parts records dates back to 1990.
Vehicle now located in Scarborough, Ontario, Canada. Import from the California USA in 2002.
Should be easy to import back to the USA.

Mileage: 118108 miles or 191500 kms.

Modifcation:
K27-6 turbo
MAF
Turbonetics Godzilla bypass valve
Lindsey Racing Dual Port Wastegate
Huntley Racing ARC2 Air/Fuel Calibrator
SpeedForce Racing Intercooler & Pipes
3″ Exhaust & Stainless Steel Muffler
MSD Ignition Coil with Magnecor Ignition Wires
Alpine Stereo with Amp and subwoofer

Parts & Service
New Clutch
New Timing Belt and Water Pump

New Alternator

Power button that controls the rear part of the driver seat can be tempermental.

Questions welcome…………..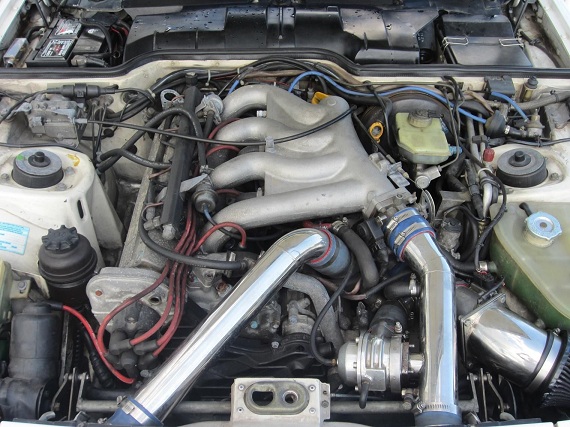 Though this example has nearly 100,000 miles more than the previous example, you'd be hard pressed to spot the additional wear outside of the modifications. Modded 944 Turbos are much more common than stock ones, but as long as the modifications are well done and reputable they present little issue. These cars still aren't true collector status yet for most, meaning that makes a great potential driver, which this car is to me. The "Buy It Now" price is over $10,000 below the current bid on the low mileage example – for me, this is the car to get. It leaves room for a budget to maintain and personalize this great platform – and importantly, to drive it and not worry about the miles that mile on. That's the joy of the 944 Turbo.
-Carter