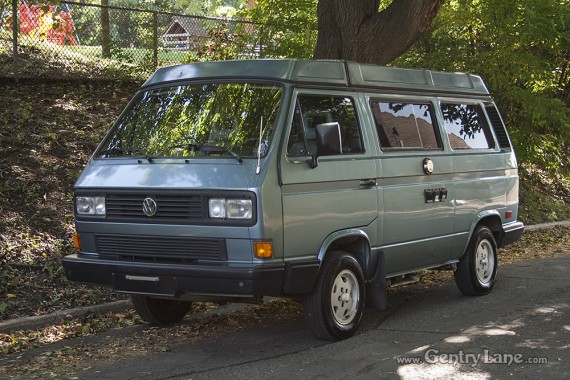 The ultimate apocalypse-buster might be the VW Synchro Westy, but my friend continues to prove that 2WD Westfalias can be capable companions through all types of weather. He has recently reached the American Midwest for the cold snap after a few months in Alaska and Northern Canada, all traversed in a 2WD Vanagon, albeit with a light lift kit. Winter tires on these can clear up connections to their Northern European roots and continue the fun year-round. This stock beauty has less than 70k miles and is fantastic condition for a 25 year-old van. The price is orders of magnitude higher than any other late-80s Volkswagen, but thus is the Vanagon's market value as well as its worth. And it's still fractions of a Synchro Westy.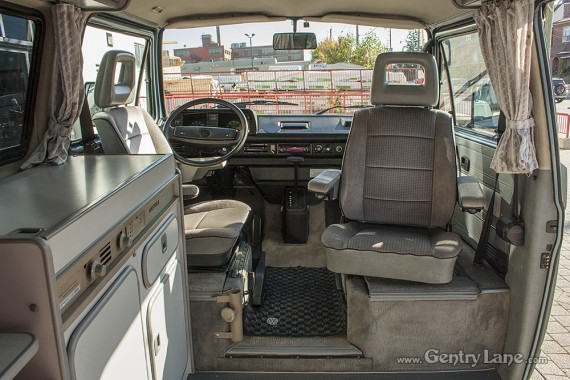 Year: 1989
Model: Vanagon Westfalia
Engine: 2.1L inline-4
Transmission: 3-speed automatic
Mileage: 67,500 mi
Price: $19,900 Buy It Now
The Volkswagen Type 2 (T3) was the third generation of the Volkswagen Transporter and was marketed under various nameplates worldwide – including as the Transporter or Caravelle in Europe, Microbus in South Africa, and as the Vanagon in North and South America. The T3 was available with amenities such as power steering, air conditioning, power door locks, electrically controlled and heated mirrors, lighted vanity mirrors, and a light above the glove box.

The VW camper vans, converted by Westfalia-Werke in Germany, were discontinued in 2003. They offered tremendous versatility, owing to their pop-top tent roof, and fully-equipped interior including a deployable table, a sink and two-burner stove, as well as a hybrid propane/electric-powered refrigerator. The pop-top contains one bed, and the rear seat folds down to create another. The front seats spin around to face rearwards when camping. The interior also has several storage cabinets.

This 1989 Volkswagen Vanagon GL Westfalia Camper is in great condition with only 67,500 miles. This is the full Camper variant, meaning that it includes the pop-up roof and fully-equipped interior with fridge, stove, and sink. The van also has a roll-out side canopy. The grey exterior is in great condition with the exception of a couple of small scratches, and the grey interior has been similarly well-preserved. This Camper van is just waiting to head out on a cross-country road trip!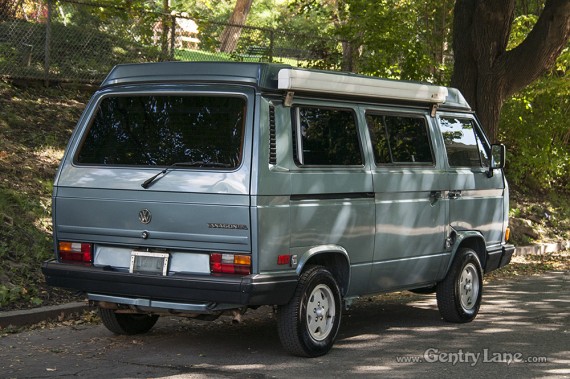 Yes it is, as am I. A friend thinks he wants a T4 Eurovan for his cross-country adventures, but I've always been partial to the T3. Any opinions out there on why to go either way?
-NR