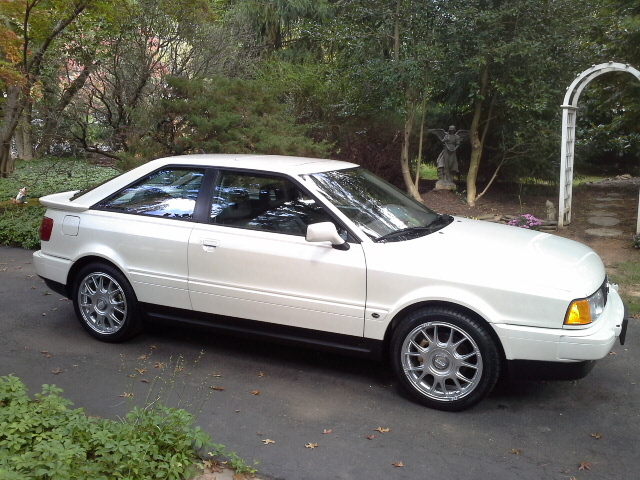 It's been a few months since we posted the rare Ginster Yellow Coupe Quattro. That's indicative of the market; coming by clean and well sorted Coupe Quattros or 90 20V Quattros is extraordinarily hard. Already rare cars to begin with, unmolested and clean examples are as rare as the proverbial hen's tooth. Those that are unmolested are usually pushing 200,000 miles or in need of serious repair. However, once in a while a clean example pops up, as this sharp Pearlesant White with grey leather example proves today: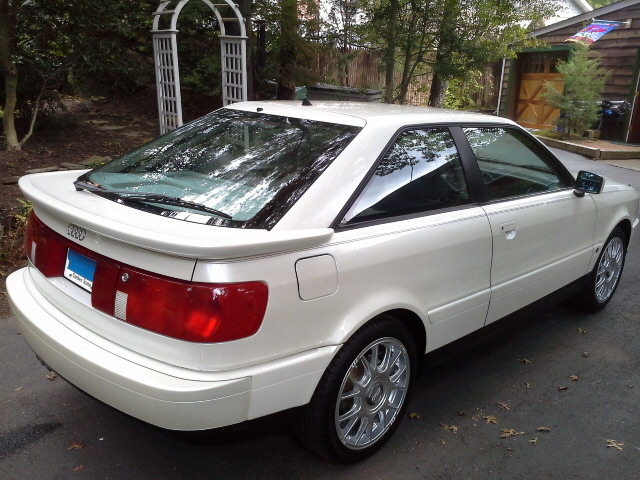 Year: 1990
Model: Coupe Quattro
Engine: 2.3 liter inline-5
Transmission: 5-speed manual
Mileage: 126,000 mi
Price: Reserve Auction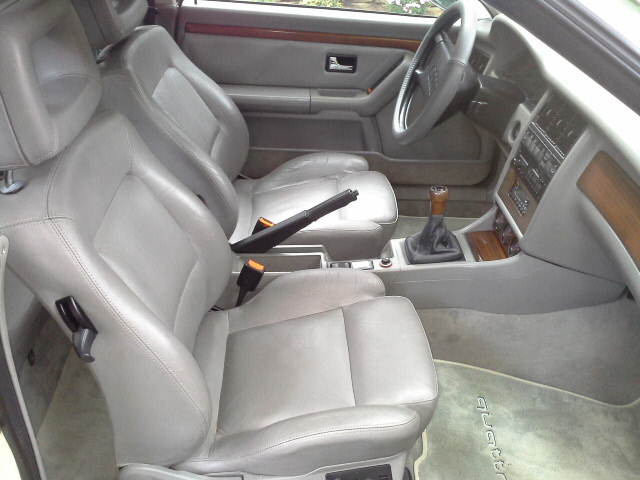 This is the cleanest audi coupe that I have ever seen. It has new bbs 17″ wheel with new tires, (original speedline wheels included). This car is an early production model which has the tubular header. The car has many new parts including a new fuel pump and a new water pump. This car is also for sale locally. Please don't hesitate to call with any questions, I can be reached at 908-685-2671 Tom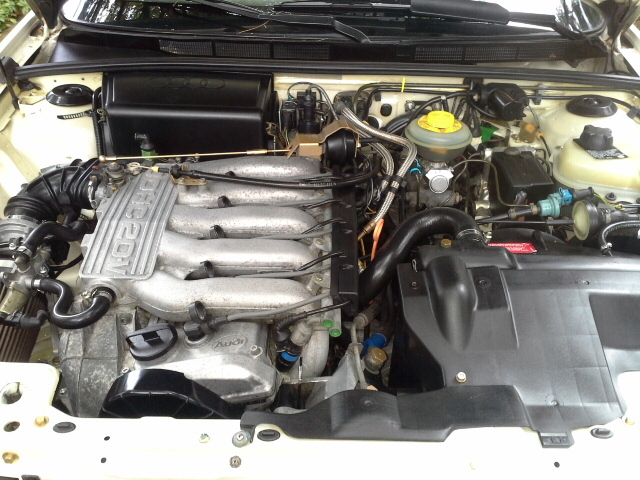 I'll start off with the likes; like a big, all-wheel drive GTi, these cars are fun to drive. Though not seriously quick in stock form, they're also not hugely slow, especially once on the move. Yes, you need to rev the 7A 20V to get the car to shift, but that's where it makes great noises, so enjoy your trip up the tach – which you can easily do for the next 100,000 miles or more given proper maintenance. The early models have the stainless tubular header which is a work of art though unfortunately covered by the necessary heat shield. Some recent maintenance ticks the right boxes, and while Pearlesant may not be everyone's favorite it sure fits the character of the late 80s/early 90s Audis well.
Is there a downside? Well, I don't really feel like the wheels fit the car particularly well despite being one of the biggest BBS fans in the world. I'd rather see the mentioned Speedline wheels clean and on there. Want an upgrade? Plenty are available, such as these Team Dynamics wheels currently on Ebay (click the picture to link to the auction):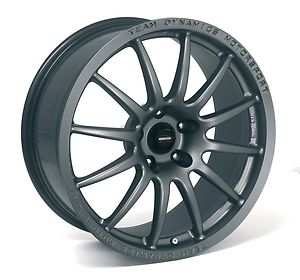 Otherwise, I think the only drawback is the entry price; clean Coupe Quattros have maintained a strong market in the mid to high single digits; still, it's a lot of car for that amount – most enthusiasts are now considering $10,000 the number for a clean E30 non-M3 to put this into perspective. Ditch the US spec diving board bumpers for some S2 units, throw in some Euro lights and an S2 wheel, and if you have to go crazy, drop a 20V turbo into it; you'll slay E30 M3s in a drag race and with proper suspension components, you can keep up with them around turns, too – all for less than half the amount of a well sorted M3, and you'll be in a much more rare car. That's a win to me.
On Ebay right now are some parts to dress it up and make it quicker (click the item to take you to the auction):
Audi Sport Nardi Steering wheel
-Carter