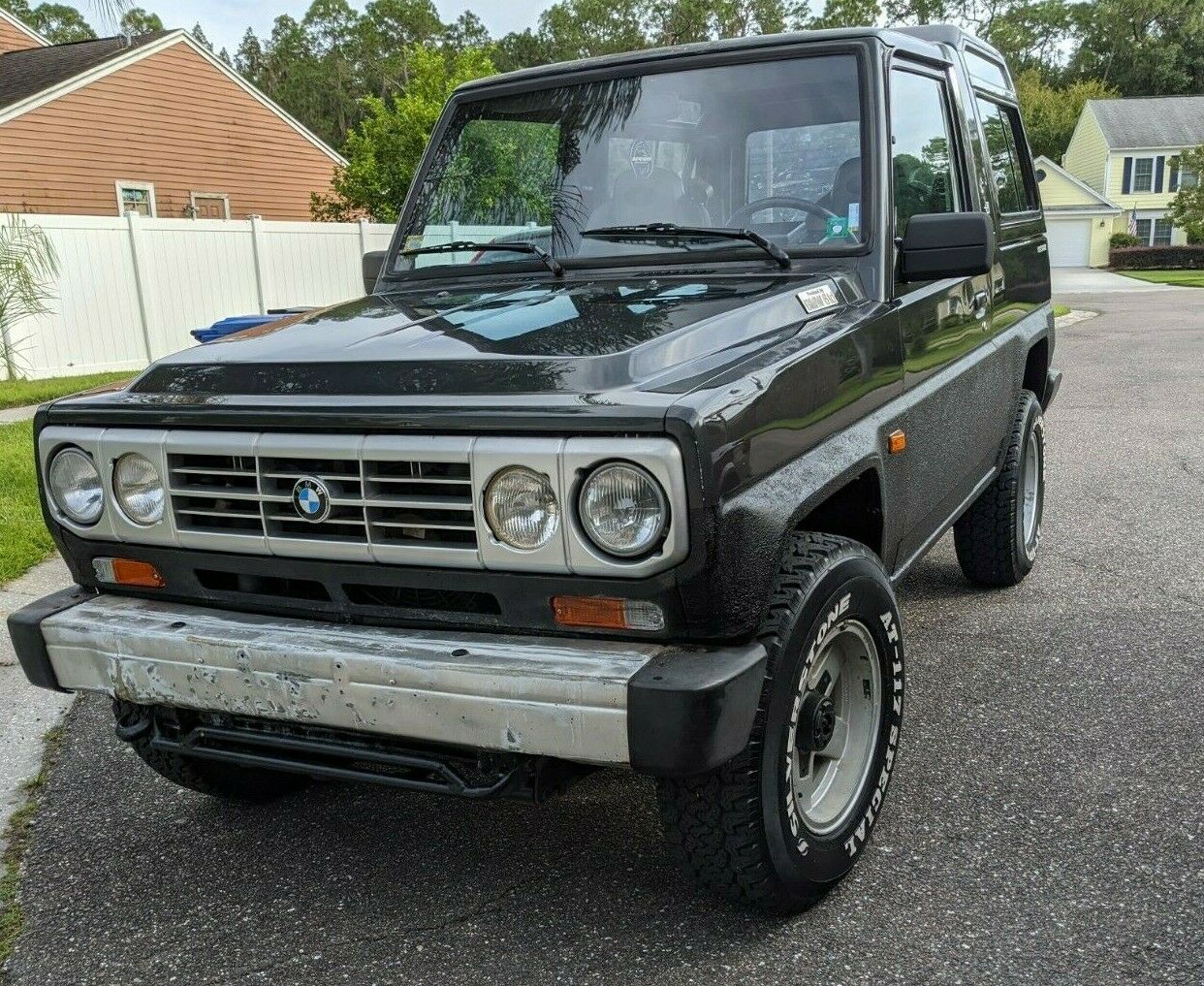 Wait, the recent strings of Opels weren't enough? Nope! Strap in! Back in August I took a look at an 'Opel' Monterey, which was really just a lightly rebadged Isuzu.
Well, if you squint, this Bertone looks somewhat similar, but then all of the boxy off-roaders kinda do. That's not where the link is, though. The Freeclimber was marketed under the Bertone, but as with previous Bertones – just as the X1/9 – it was really just a rebrand of an existing vehicle they had helped design. In this case, underneath the Freeclimber was a Daihatsu Rocky, and yeah, there's definitely no link to Germany there. But things did get interesting under the hood…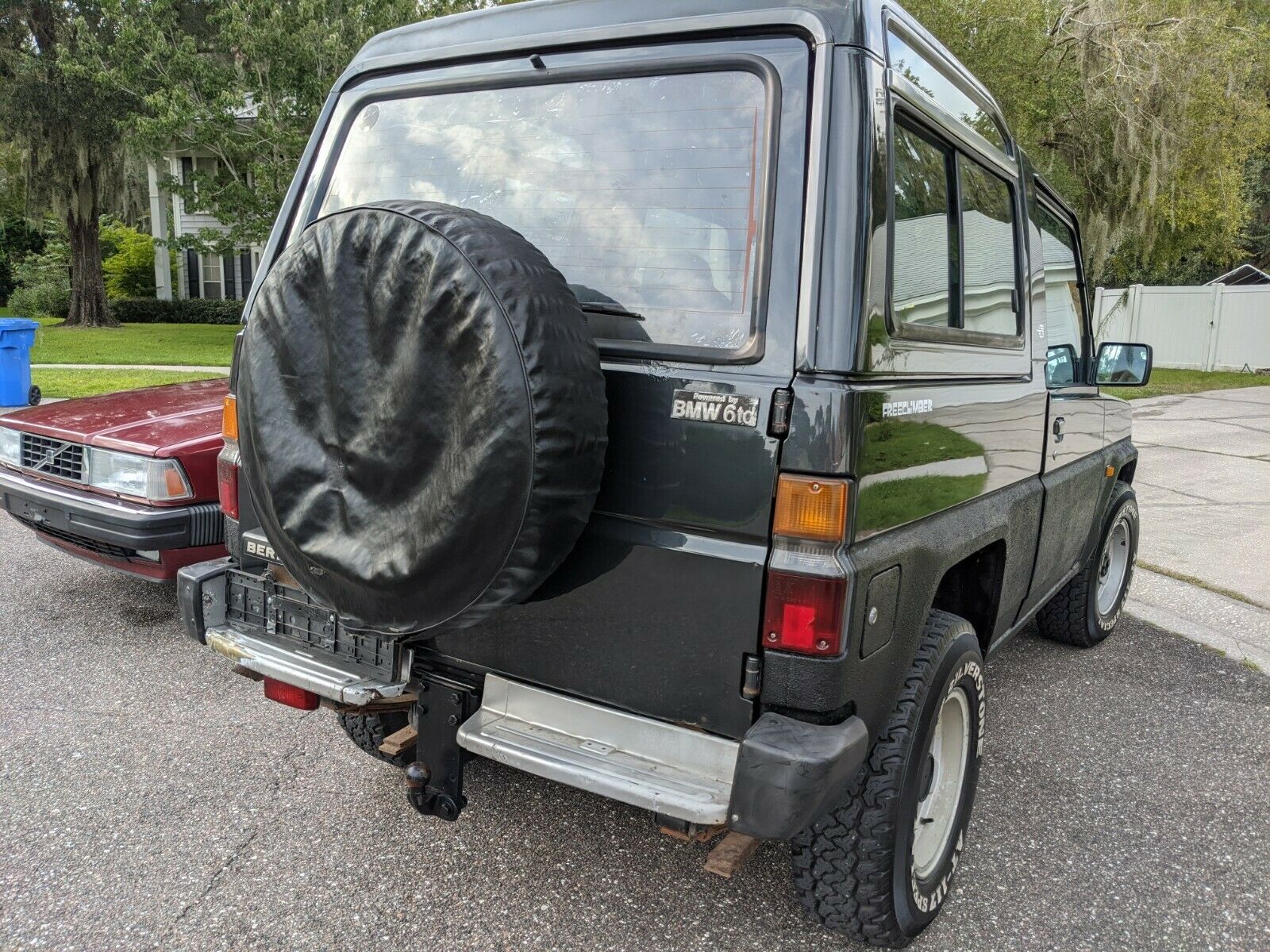 Year: 1990
Model: Freeclimber
VIN: ZBB18400007850806
Engine: 2.4 liter turbocharged inline-6
Transmission: 5-speed manual
Mileage: 92,000 mi
Location: Valrico, Florida
Price: Reserve Auction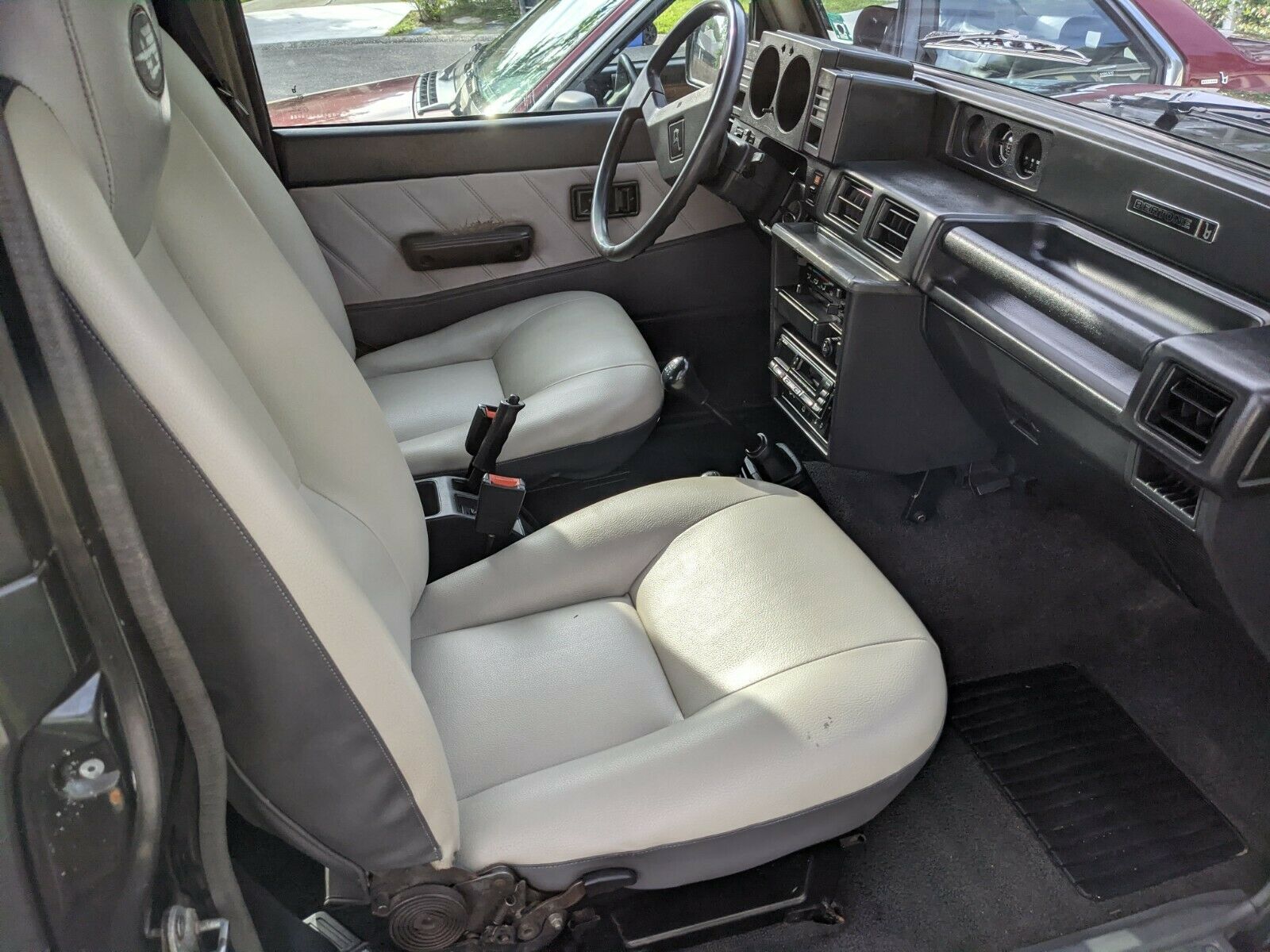 For sale is a 1990 Bertone Freeclimber BMW powered 2.4 6 cylinder Turbo Diesel M21 Engine with 92k miles VIN ZBB18400007850806, close to 2800 made of two generations(source: wikipedia ) built in Italy between 1989 and 1992 but most of the parts are stamped "BMW" / Made in West Germany. Car is fully original and it is in very good condition for it's age with normal dings and dents but mechanically car is very good and runs strong.
Areas that need attention are both front and rear bumpers, as they have some marks from bumper parking.
Rust- almost none, frame is black with original paint.
Engine starts right up and runs strong, 5 speed manual transmission shifts smooth and even better when vehicle fully warms up.
And the Big question:
Where do I find parts for this truck?
Was able to order brand new pair of Front turn signal lights here on Ebay and they came Indonesia in 4 days and cost was $40!
Engine parts- BMW diesel parts are available trough many suppliers in USA, driveline and suspension parts are also widely available from number of 4×4 suppliers both in Europe and Asia
Was able to cruise at 120 Km/h on the freeway, or 74 Mph (please see video below) I have never felt comfortable in any of my Land Rover defenders (close to 10) at such speeds, but this truck was holding on good and felt stable. Comes with original owners manual in English and Italian. Roof comes off and this truck becomes a convertible, also has roof hatch for ventilation, AC compressor is present but missing the belt

Video of Bertone: Please click here

More Photos: Please click here

Model info:
https://it.wikipedia.org/wiki/Bertone_Freeclimber

Please message me with questions or offers. 409 622 3169
Located in Tampa, Florida with clear Florida title
Offered to you by Enzo's Classic Imports LLC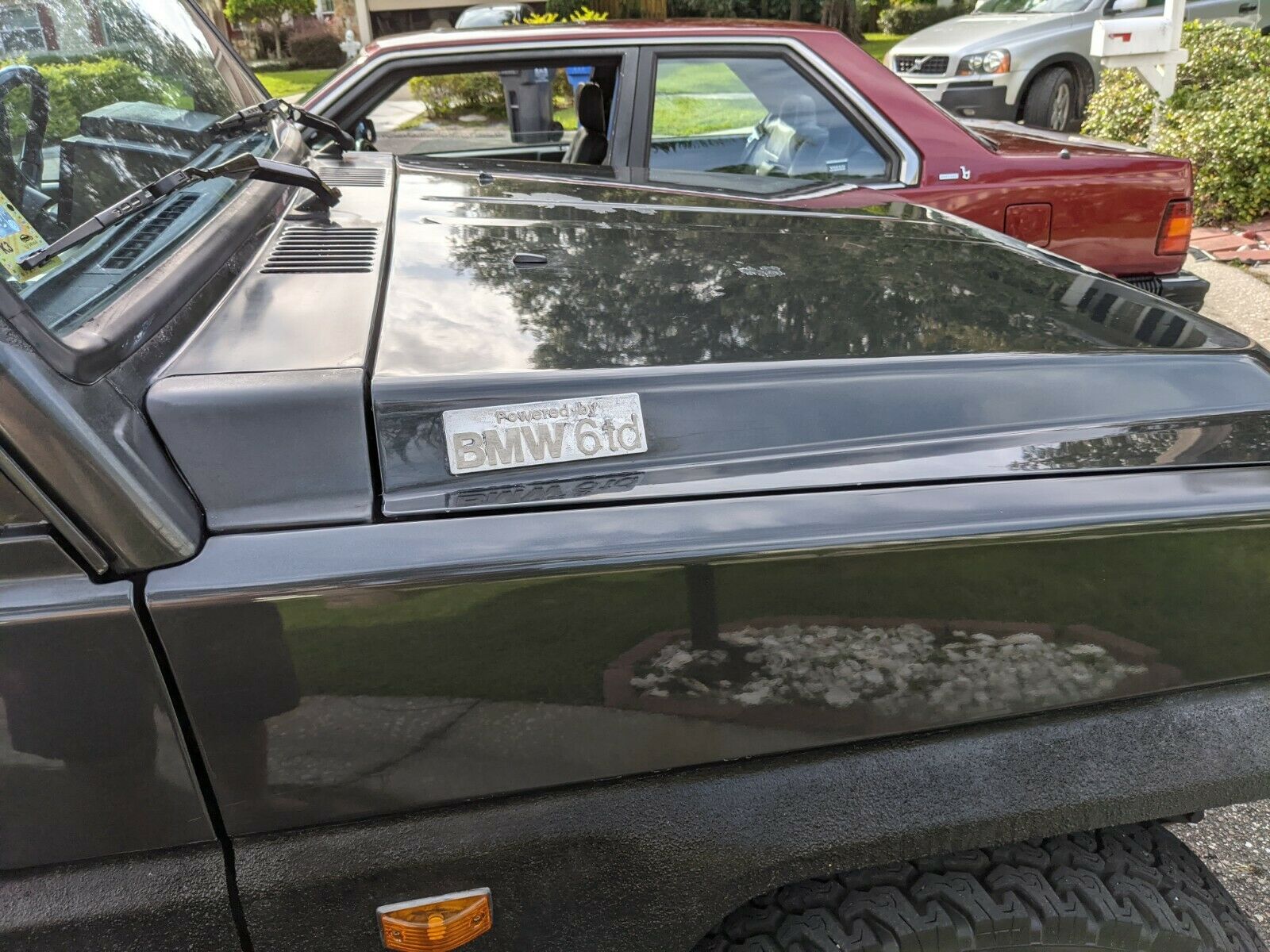 That's right, they stuck the M21 powerplant that we saw in the 524td under the hood! This engine really seems to have been around the block, showing up in a few unusual places; namely, a Lincoln, but also the Vixen motorhome. The torquey inline-six turbo makes more sense in an offroader than in the US E28, though, but these are equally if not more rare to find. Condition? It's not bad, though it appears that someone Rhinolined the entire lower half of the truck. These types of trucks are all the rage right now, and this one is certainly off the beaten path just like the Opel. But its obscurity should keep it more affordable. Right now the reserve is still on with the price hanging around $3,000. I honestly have no idea how much these are worth in today's market, but compared to the rusty Land Rover Defenders that bring the best part of $100k and look very similar, this seems like a deal.
-Carter