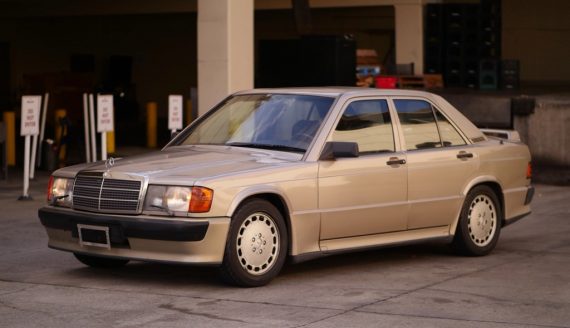 We are no strangers to the W201 around here. We feature them frequently, and for good reason. The 190 offered up everything ranging from a frugal diesel to a six-figure DTM super car with a myriad of other engine choices in between.  Today's featured car for sale in the Pacific Northwest falls right in the middle of the range in terms of price and practicality. A Japanese import 2.5-16, it's a little out of the norm compared to a 2.3-16 that North Americans are used to seeing.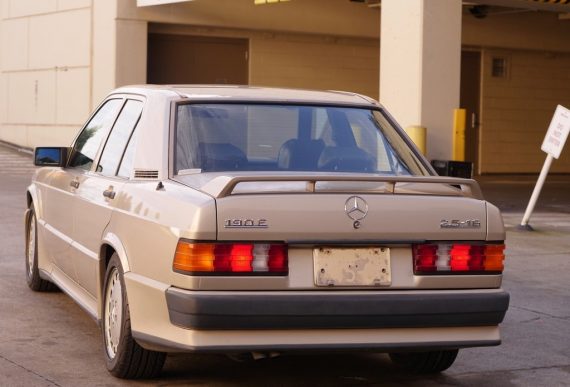 Year: 1990
Model: 190E 2.6-16
Engine: 2.5 liter inline-4
Transmission: 4-speed automatic
Mileage: 64,800 mi
Price: Reserve Auction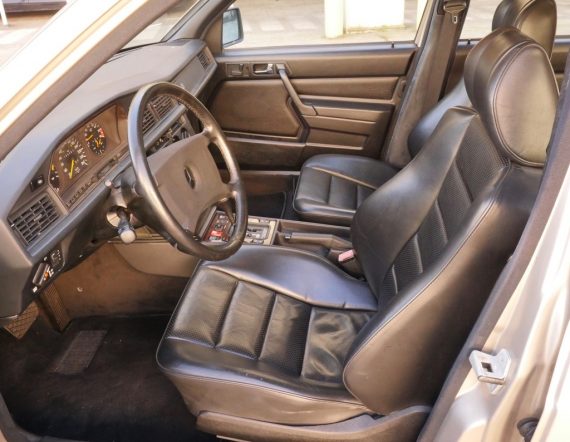 Mercedes-Benz 190e 2.5-16 WDB2010351F721254 – RoW specification car recently imported from Japan. Runs and drives great and and looks very nice inside and out. Well cared for with <65k miles (104k kilometers). The 2.5-16 has a number of improvements over the original 2.3-16 that sold in the USA. Also somewhat rarer with production having tapered off significantly. More info on the W201 190e Cosworth 16v available at: http://www.mb190e16v.com/

Interior overall very fine condition with negligible wear on any of the seats. Dash / door panel / headliner carpets are excellent. Cruise control; power sunroof; power windows and power locks work as they should. AC does not blow cold. No stereo. LCD screen for the timer in center console broken.

Exterior original Smoke Silver paint in good overall condition – looking excellent from 5+ feet. Up close it has some crazing and is showing it's age. More significantly, front and rear river's side doors have a scratch in each just above the beltline. Still very nice condition.

Driveline Very nice factory sport suspension. November, 2016 – NEW Yokohama S.drive 205/55R-15; Akebobo Euro Ceramic pads; Ate type 200 amber fluid; OEM quality rotors front & rear. Runs and drives like it should and transmission and steering feel excellent.

Misc. Hood pad has disintegrated and engine compartment has some black film. I have not tried to clean. Over 25 years old – exempt from FMVSS and EPA and easily registered in most states. All US Duty paid ready to register with included forms:
Japanese de-registration (like title) with notarize English translation
Customs 7501 – stamped and signed
DOT HS-7
EPA 3520-1
Larger images of the attached photos are available at: http://photobucket.com/user/achova/slideshow/JDM/1990%20190e%2016v?sort=2

Car is located in Redmond / Mercer Island – if you want to fly-in and drive home, happy to pick you up at the airport. If you have any questions, please ask. Thanks and happy bidding.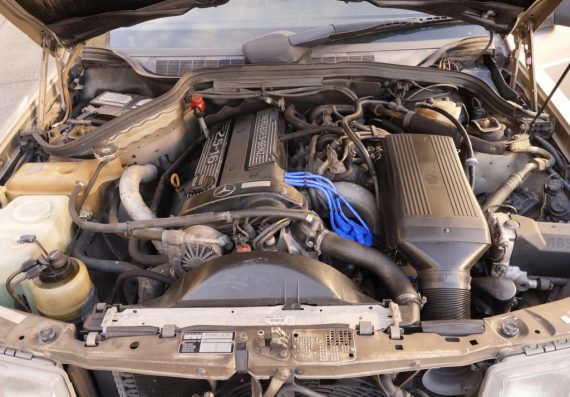 This car falls into the category of being desirable enough to spend money on but not so rare that you feel bad putting miles on. It has some flaws with a missing radio, multiple scratches, warm blowing air conditioning and a broken LCD screen. But the big consideration with this car is that it has the automatic transmission as opposed to the dog-leg five speed box. This probably turns off the majority of the buyers out there looking for a 190E 16V car right off the bat and ultimately keeps the price falling far short of comparable 16V cars with the manual transmission.
Would I kick this car out of my garage? No way. Would I spend a $10,000+ on it? Probably not. The people who are spending lots of money on 16v cars want that manual transmission badly. It's a deal breaker for many even with the 2.5 over the more common 2.3. I'm curious to see where this auction ends because the seller most certainly paid a pretty penny for the car in Japan. Add the import costs and fees on top of it and the seller is probably looking for high bids on this auction.
– Andrew