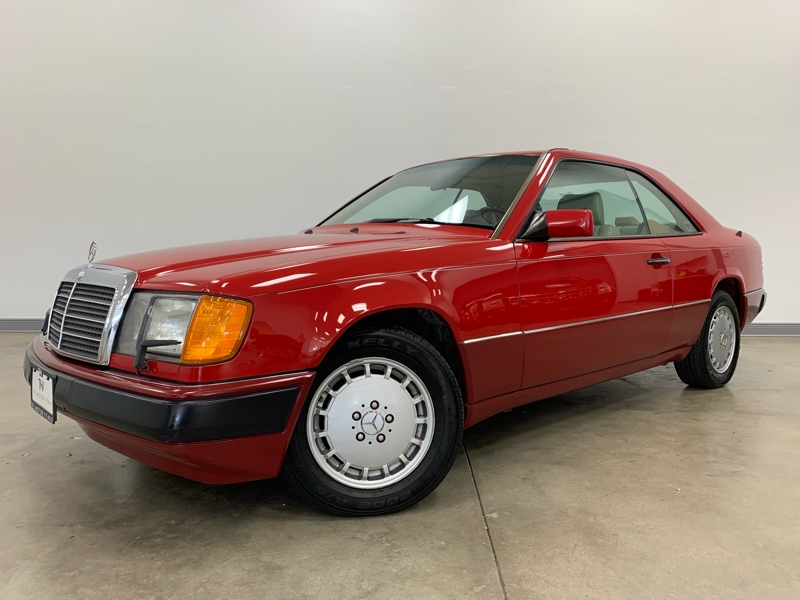 I think the days of picking up a nice W124 Mercedes-Benz coupe for very little money is probably over. I remember only a few years ago where a decent example could be had for $4,200 or so and everyone would leave happy. The last year or so? Not so much. Most have been trading in the $10,000 ballpark with some really nice examples selling for much more. Yes, you can probably find a handful of 300CEs that need some love for much less than 10k, but how much as you spending to get it back up to snuff?
That brings me to today's example, a 1990 up for sale New Jersey that has just over 100,000 miles on the odometer. It looks to be well looked after and not beat up at all. But I think the problem with this car is interesting color scheme of Signal Red with the slightly darker lower cladding. Is it garish? Probably. Is it old enough where a crazy paint scheme is now considered cool? Maybe so.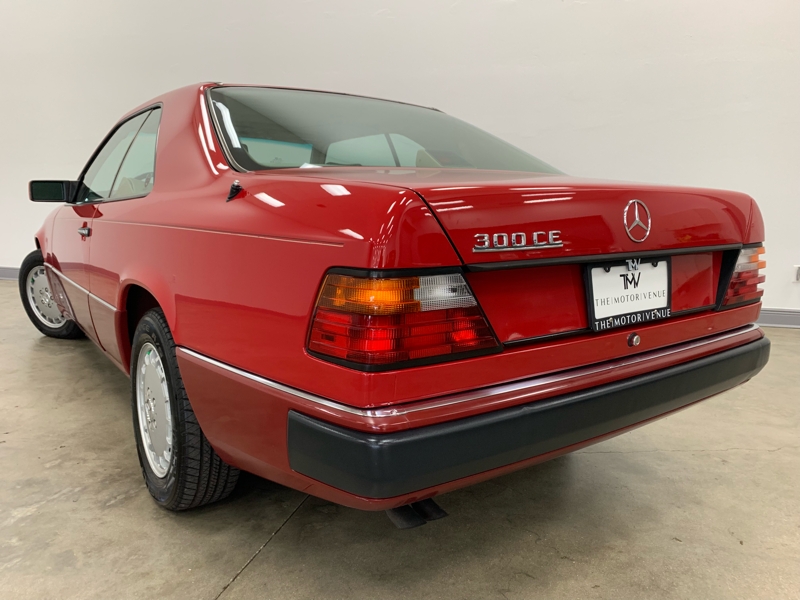 Year: 1990
Model: 300CE
VIN: WDBEA51DXLB201414
Engine: 3.0 liter inline-6
Transmission: 4-speed automatic
Mileage: 105,850 mi
Location: Naples, Florida
Price: $7,797 Buy It Now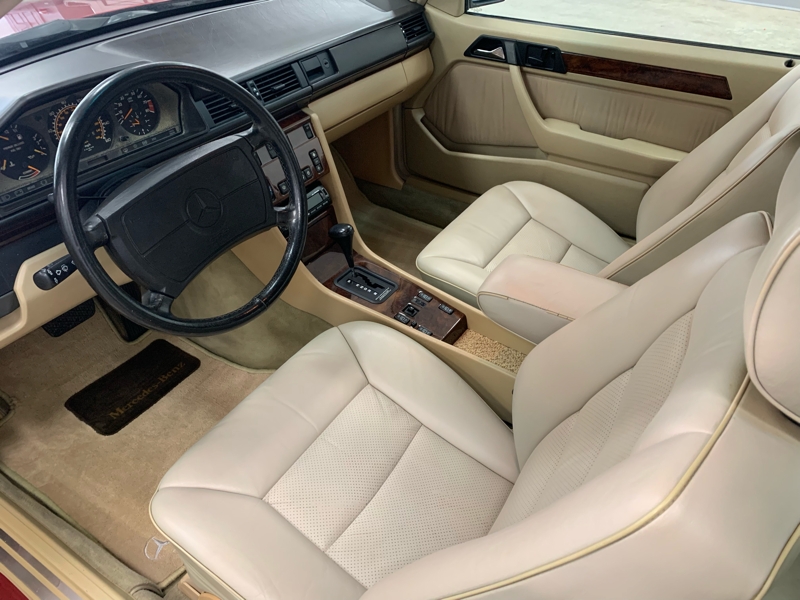 The stereotypical clichs are inevitable. When discussing Mercedes-Benz cars built in the last century, the same old concepts arise: precise Teutonic engineering, impeccable quality, enviable durability, bank-vault solidity. Yet, as with some stereotypes, there's truth in there, especially when the discussion centers around the 124 chassis 300/E-Class, and its low-production Coupe and Cabriolet. They were the ultimate expressions of the mid-range Benz, with conservative-yet-influential design, premium materials, lively straight-six engines and price tags that ensured exclusivity. Many have said that this generation of E-Class cars represents the last old-guard, engineers-in-charge, cost-no-object Benzes, and we won't disagree.This is a fine example of an iconic 1990 Mercedes-Benz 300CE coupe. Well maintained with extensive services. A lovely Red exterior over Tan leather interior and only 105K miles. Recently serviced, new valve cover gaskets,new A/C Compressor and new tires. Vehicle is equipped with power seats, power door locks, factory alarm, and more. Books, and 3 keys. Call 239-330-7696 for any questions or further details.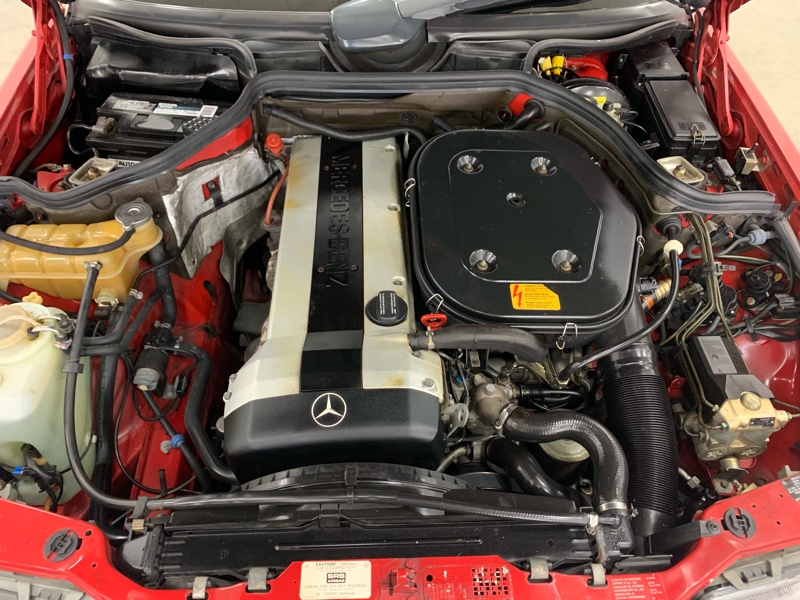 I'm really not sure how Mercedes green-lighted this color scheme back in the 1990s. You'll see it sometimes on the R129 as well, but when you look at it you can see that maybe at first glance your eyes will trick you into thinking they are the same color, but after really focusing in you can see they are clearly not. I can probably overlook this and rock it, but it certainly it wouldn't be my first color choice. Inside, some neat beige with wood that isn't cracked is all that is required, and this delivers.
The asking price? Just $7,800. I would say that is probably where this one should be priced given the condition and the fact that this is a 1990 that has the M104 but still has the pre-facelift body style. I think you won't lose a dime on this one if you keep the miles in check as well as the condition. I do think you'd maybe have a little smaller market given the color, but they'll always be a market given the reputation of the C124. As long as this one checks out on a PPI, not a bad buy at all.
– Andrew