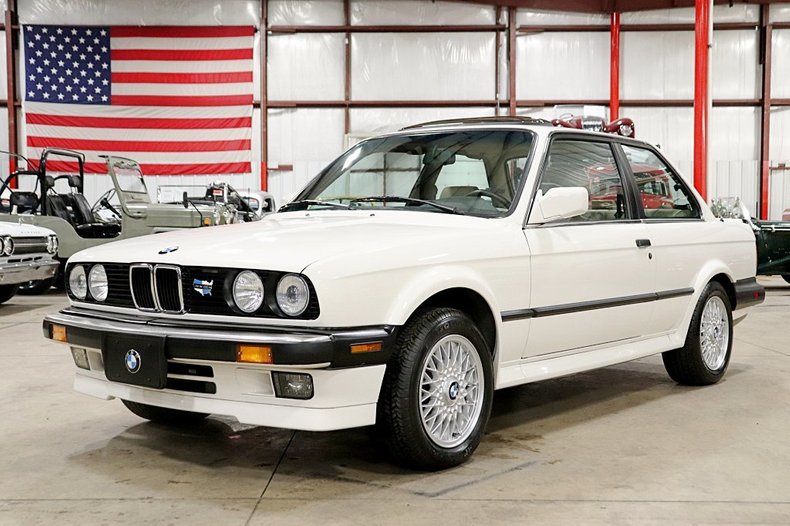 Continuing on my all-wheel 'driveatribe', I'd be remiss to not discuss BMW's take on moving power around to all four wheels. While BMW wouldn't launch the U.S.-spec iX until 1988, Europeans were introduced to the concept in 1986 – the same year as the Golf syncro. Unlike Audi's quattro system which utilized a rearward driveshaft tacked on to a front-wheel drive transmission output shaft, BMW mated a transfer case and two viscous couplings, which effectively were front and rear limited-slips. This was very different from Audi's contemporaneous system, which relied on the driver to lock the rear and center differentials that were otherwise open. The 325iX was able to be mated to an automatic transmission long before Audi would do so in the small chassis. BMW's system was also more rearward biased, with 67% of the power being sent to the back wheels. While still more prone to understeer than a standard 325i, it was less so than the Audi.
Compared to other E30 models, the 325iX was a slow seller – BMW moved just 6,346 over the four production years between 1988 and 1991, putting these on just about equal footing with the M3 in terms of rarity. But two factors make finding clean ixs even harder; where they were used, and how they were used both result in rust being a big concern and it's hard to find low-mileage examples. But while the odometer reading is stratospheric on today's first-year '88 2-door, it's undergone a never-seen full restoration to return it to unbelievable condition. Also unbelievable? The price…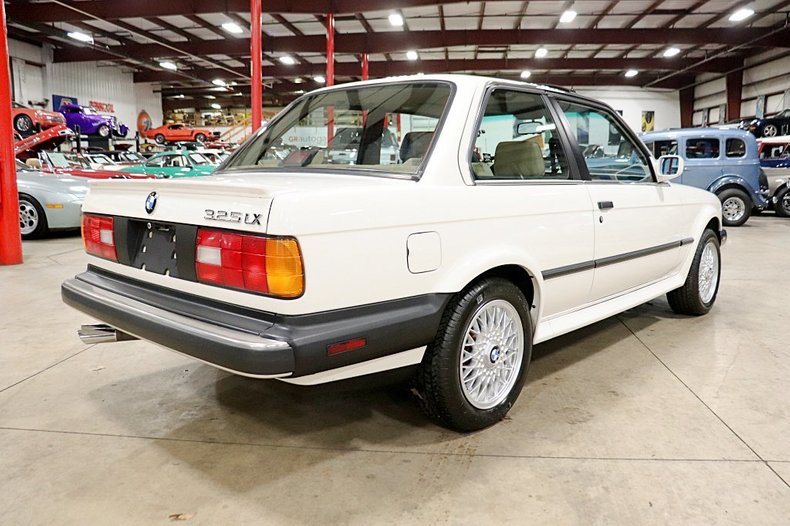 Year: 1988
Model: 325iX
VIN: WBAAB9308J2551066
Engine: 2.5 liter inline-6
Transmission: 3-speed automatic
Mileage: 327,370 mi
Location: Grand Rapids, Michigan
Price: $23,900 Buy It Now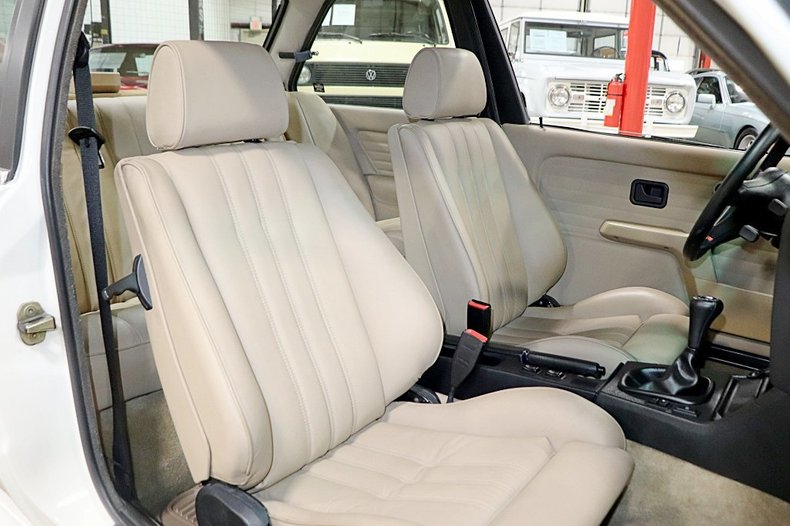 Pleased to offer this incredible restoration work of art on a stunning California BMW 3 series that was given an open checkbook as well as documented meticulously by the owner. This car was sold new out of Riverside California where it was delivered to Dr. Michael & Diane Sackett where it remained in their ownership and anticipating a move to Minnesota. They never moved and enjoyed the BMW for the next 26 years and compiling over 300k miles on this car. In August of 2011 Ward Good purchased the car and had it transported to Wyoming, Michigan where it was treated to a very extensive full restoration of the car to restore it to its glory and have a car that was properly brought back to life.

This process began quickly and with the help of a trusted German service center, German Automotive in Grand Rapids the car was stripped down and just about all mechanical, electrical, powertrain and drivetrain were gone thru and either replaced, rebuilt or restored. The body was treated to a glass, trim and seals removal and sandblasted and painted in its original color of Alpine White. Natural leather interior was replaced with a very similar setup that shows remarkable. All parts were ordered from the local BMW dealer or sourced from other parts centers and all being OEM parts. Car was featured from the factory as just one of 2,647 325ix produced in 1988 and less than 20% were believed to be sent over to the North American market. Car was nicely optioned with the following factory features; front spoiler, power sunroof, power windows, sport seats, heated front seats, A/C, cruise control, on-board computer, map reading light, BMW premium sound system, and M-sport leather steering wheel. The rare 5spd manual was also featured as many of the x series were upgraded with the automatic transmission.

According to the owner there are roughly 6,500 miles on the car since the restoration. The owner has documented, cataloged and photographed just about every aspect of this rebuild and the car comes along with an extensive stack of 3 ring binders full of receipts, service bills, pictures and history of this car. It is very impressive and a true love affair with this car. Yes, the car does show well over 300k miles on the odometer, but this car is as new as you could ask for and the advantage you have of buying basically a brand new 1988 is a rare and unique chance in history.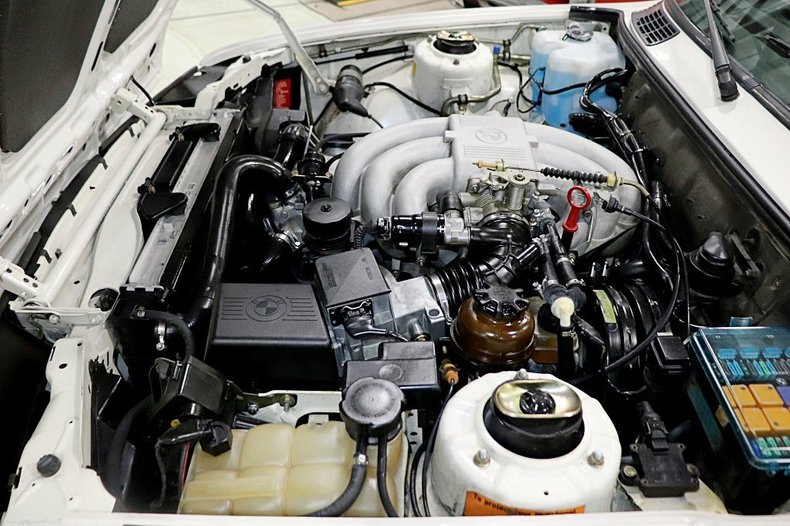 I'm not sure where the seller is getting their sales data from, but the numbers I come up with seem a bit more plausible – the R3VLimited forum has 1,715 '88s sold out of the aforementioned 6,346 imported, and of that total number 2,095 were manual 2-door coupes. The colors presented are correct; this was originally a Alpine White (146) over Natur leather (0295) 5-speed produced in December, 1987. Original options were 401 sunroof, 410 electric windows, 481/494 heated sport seats, 530 air conditioning, 540 cruise control, 551 on-board computer, 562 reading lights, 675 enhanced audio, and 708 M steering wheel.
The restoration work is impressive, leaving this E30 in a condition you'd be able to pass off if the odometer had only a tenth of its actual reading. That condition is apparently backed up by a nearly full history. In short, even though the mileage is high this is really how most would choose to buy a car. But if I'm completely honest I'm really struggling with the $24,000 entry price. I know these cars are sought, I know they're worth more than Audis. But I can't find any equivalent cars for anywhere close to that ask. Even really clean iXs only hit mid-teens in bidding. If you're lusting after this one, my guess is that it's not going to sell anytime soon.
-Carter