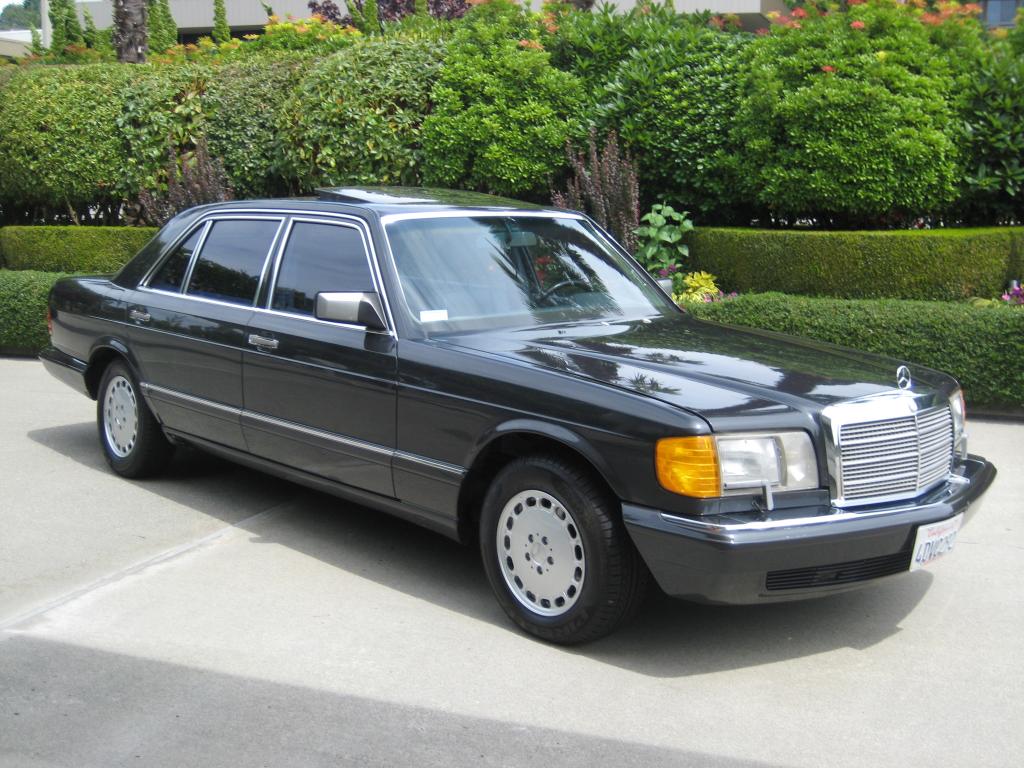 As the 1990s dawned, the end of production for the W126 Mercedes-Benz was in sight. In Mercedes' long and storied history, this model was one of the greats, combining rugged W123 durability with an extra dose of size and luxury for the discerning customer. While a variety of petrol engines were offered in the US, there was but one diesel option for us in the form of a turbocharged, 3.5 liter inline six. This long-wheelbase 300SDL for sale in Washington state has under 70,000 miles on the clock and was a European delivery vehicle.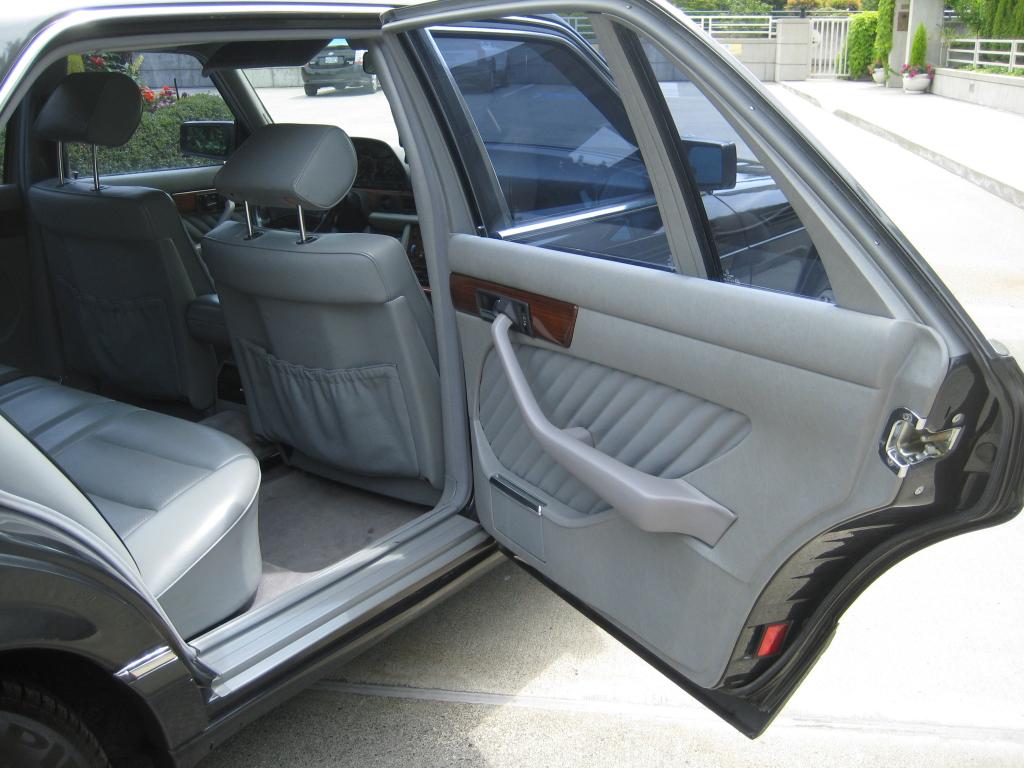 Year: 1990
Model: 350SDL
Engine: 3.5 liter turbocharged inline-6 diesel
Transmission: 4-speed automatic
Mileage: 67,356 mi
Price: Reserve auction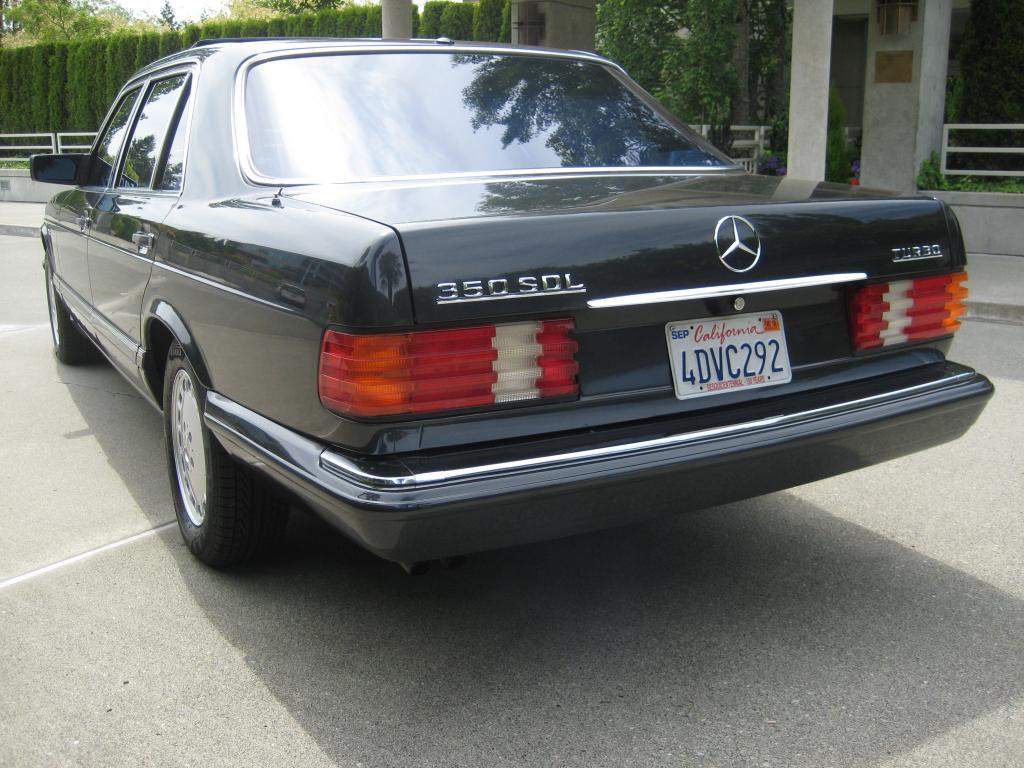 The Mercedes Benz W126 body S class sedan is arguably one of the most beautiful MBZ sedans to have ever left Germany. It was far ahead of anything else in the world when it was introduced in 1980. It set the standard for formal luxury sedans for more than a decade and was the benchmark for automotive design during the 1980s. The choice of diplomats, world leaders, and executives worldwide, it became an iconic symbol of understated elegance, quality, and supreme good taste. These factors combined to lead to it's unprecedented twelve year model run.

The one offering that had been missing for the 1980s was a long wheelbase w126 with Mercedes' famed diesel engine. For most of the decade the diesel was only available in the short wheelbase version, 300SD. Finally Mercedes offered a larger, more powerful 3.5L turbo diesel mated to it's flagship bodied long wheelbase S class sedan. The result was the limited production 350SDL built only in 1990-91, with just 2,925 units built for the USA during that two year period.

These cars have become highly sought after due to their low production numbers and legendary bullet proof MBZ diesel power plants. When these cars do show up for sale they typically have 200-300,000+ miles on them. Not so the magnificent example being offered here. Here is a RARE opportunity to acquire a one owner 1990 Mercedes Benz 350SDL Turbo Diesel long wheelbase sedan with incredibly low miles of just 67,306. This is a U.S. specification car that was custom ordered and delivered through MB USA's European delivery program. The original owner co-owned a Porsche dealership in Los Angeles, CA and used this car sparingly in his retirement in Oregon and Southern California.

This particular Mercedes Benz is finished in stunning optional "Black Pearl Metallic" color code # 199 with a gray full leather upholstery and interior trim. Car is all original and rust free. It has a new set of original OEM alloy wheels with new tires and lug nuts. Being a pampered West Coast garaged Mercedes the DASH IS NOT CRACKED and perfect. Factory paint is as beautiful as it can get and still retains it's glossy shine. I did have the bumper corners professionally touched up at the best paint shop in Bellevue, WA so it is perfect. Equipped with the all of the standard power equipment you would expect on Mercedes' flagship plus the RARE options of "Orthopedic Seats" and "Rear Sun Shade." All options on the car work as they should and the air conditioning blows COLD!!!!

The car recently had a new head gasket and complete service on the engine and it runs, shifts, and drives as smooth as silk; glow plug lights and starts without any hesitation of any type. Really powerful and great fuel economy. Car looks as perfect as it can get for being 23+ years old and shows far less than normal wear. You will never find one again in this condition and miles this low. The car has a clear California title and is located in Bellevue, WA 98005-1620. Car was traded in at a Mercedes Dealer in California and I purchased it from them. This car is 23+ years old, so obviously it is sold as is, with no warranty expressed or implied. I have tried to describe the car in the best detail possible, but I may have missed something important to you. Please feel free to ask any questions you may have BEFORE bidding. In person inspections are welcome and can be arranged.

A $500 NON-REFUNDABLE deposit is due within 24 hours of the end of the auction. The balance is due within 7 days of the end of the auction. Wire transfer for the balance is preferred. Cashiers or personal check is okay, but verification of clearance will delay the release of the car. I am happy to work with your shipper once the car is paid for and I can provide indoor storage for the car up to 30 days after the end of the auction. I reserve the right to cancel all bids and end the auction early for local sale. I am happy to work with International buyers. Please keep in mind car will need to be paid in full and clearance of payment will need to be verified prior to the car being released for transport.

I have had the same eBay id for OVER 10 YEARS; my feedback speaks for itself. I have sold a number of cars over the years and every buyer has been very happy with their purchase. You can buy with confidence. Thanks for Your Interest and Happy Bidding!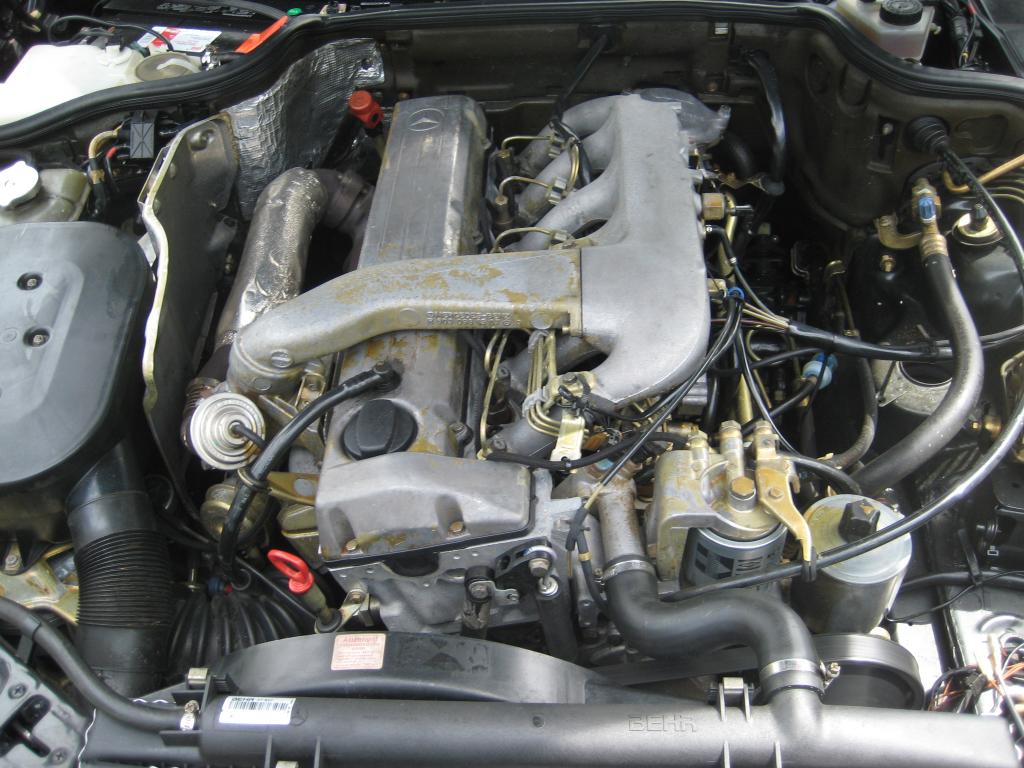 Anyone who thinks economy and luxury are mutually exclusive should set their eyes on one of these classic diesel powered S class sedans. They may not be fast by today's large car standards, but finding a low mileage one like this 350SDL is becoming harder to find, as many of these oil burners had the miles piled on by businessman on long trips and professional drivers shuffling around VIPs. At almost $10,000, the reserve has not been met. The best 560SEL out there may run you around $15,000 to $20,000, so I'd suspect the diesel may pull a little bit less, as buyers who want the economy of this engine typically seek it out in a smaller package. Every time I see one of these black W126 sedans it takes me back to my childhood when I dreamed of owning one. Depreciation is a wonderful thing and now these marvelously engineered wonders are well within reach for ordinary folks like me.
-Paul