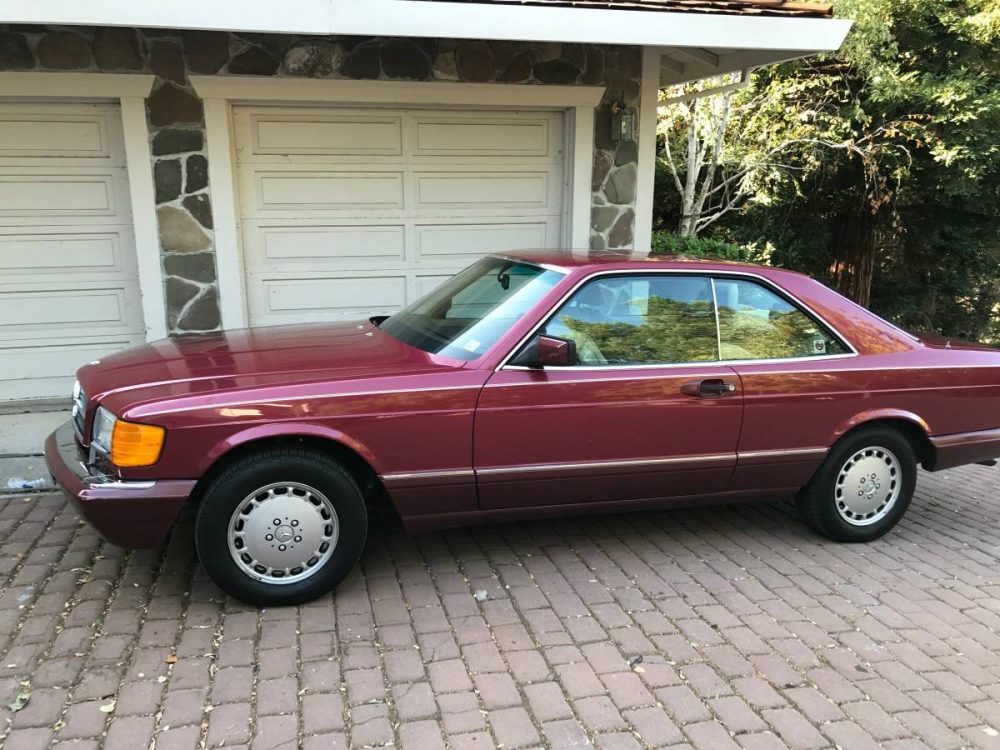 Earlier this week I checked out 1989 Mercedes-Benz 560SEC in a vivid Signal Red for sale outside of London. I explained that even though I don't really love red on Mercedes in general, certain models actually pull the color off pretty well. Today, we have another 560SEC in red although this one is a little more subdued with the shade of Garnet Red. In case you missed the title on this car, this SEC has a mere 15,400 miles on it. But the price? Oh boy, I hope you are sitting down. Maybe grab a glass of water, too.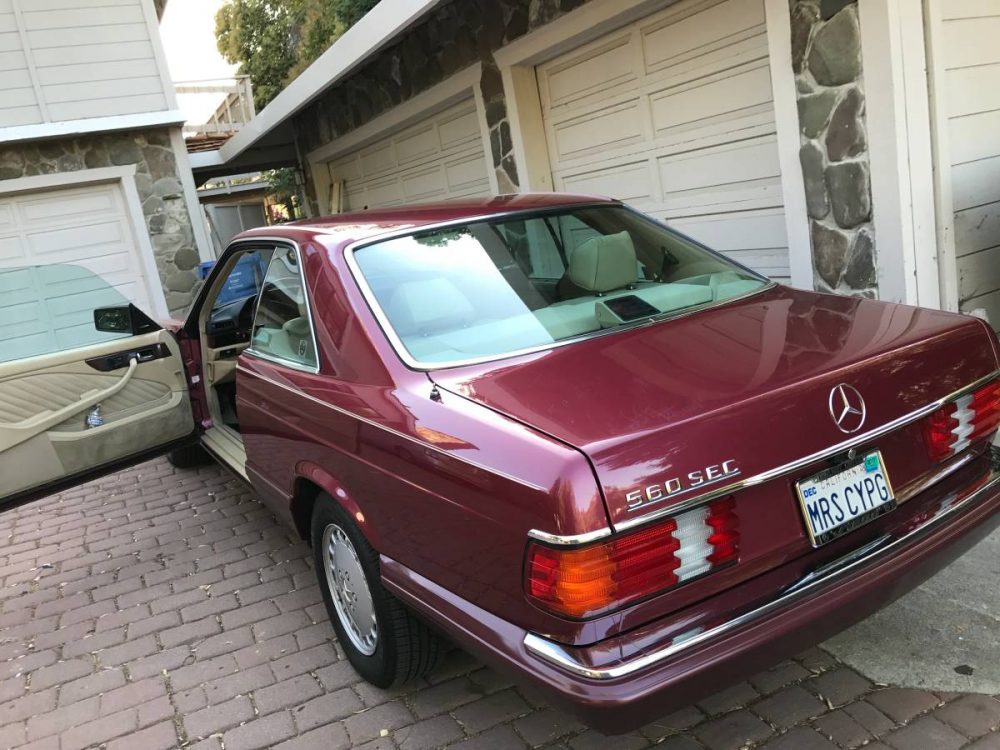 Year: 1990
Model: 560SEC
Engine: 5.5 liter V8
Transmission: 4-speed automatic
Mileage: 15,400 mi
Price: $70,000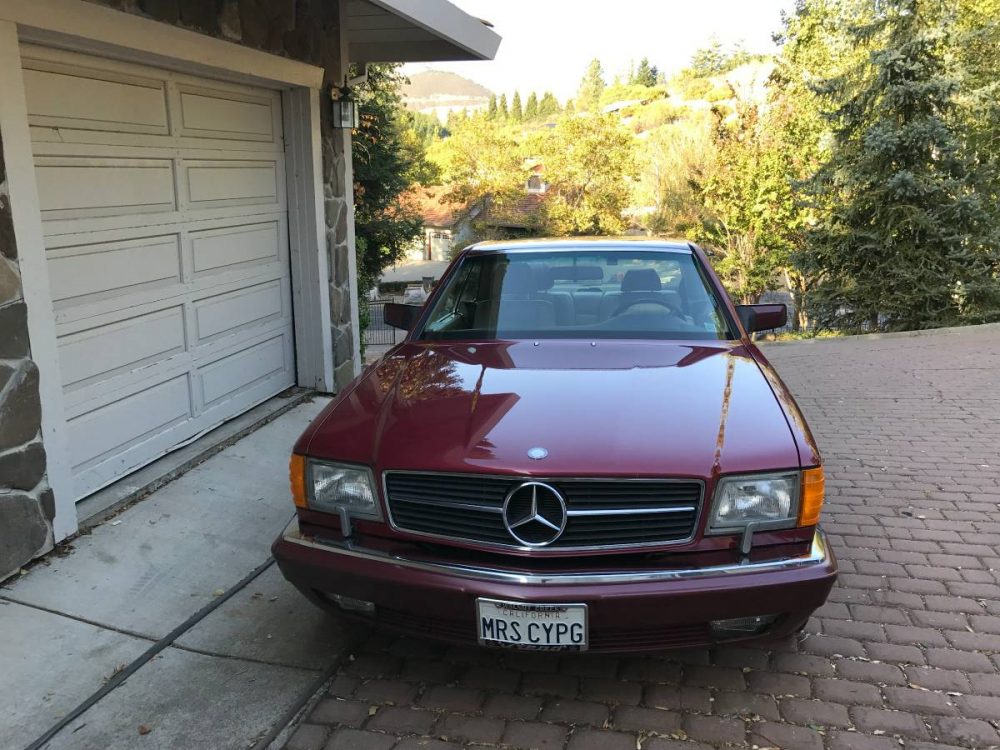 The Mercedes-Benz 560 SEC, produced from 1985 to 1991, is downright avant-garde. Few vehicles have the despotic beauty of these 238hp, V8-powered coupes, much less their imposing, tank-like engineering. Jay Leno has two. Garaged for 28 years-15,000 miles runs beautifully. like new in every respect.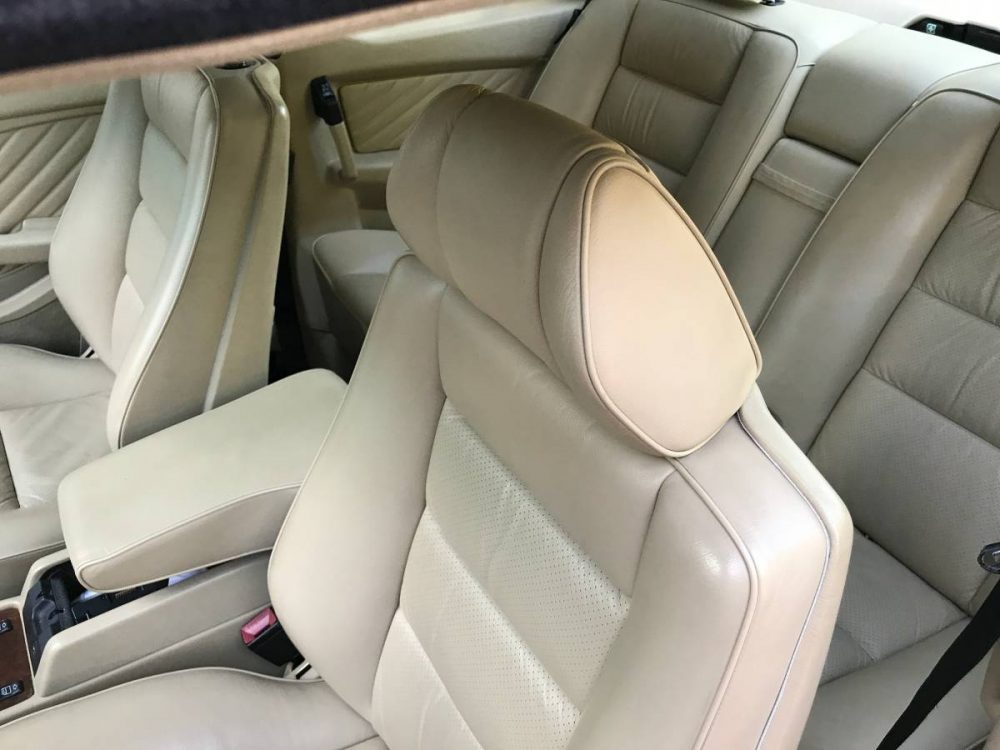 Sitting down? Got that water? This seller is asking $70,000. Listen, I know SECs are really hot right now and everyone is trying to "beat the market" on them, but this price is just south of insane. Even if you sat down and did an hour of research looking over valuation guides, looking at past sales on eBay Motors and wherever else, you aren't going to get a number close to $70,000. Just this week a 1991 with 33,000 miles sold for $36,000. This 1989 with 38,000 miles (in Signal Red, no less) sold for $25,000. I could go on and on with examples of what the market is actually bearing right now and in the past, and it surely isn't anywhere close to $70,000. Not presented like this. Which brings me to my next point.
Want to sell something for a really premium price? This is not how to do. You can't just snap four random photos in the driveway then call it a day. I'm sure Mr. & Mrs. GYPG are very busy people, but it's 2018. It literally takes five minutes to snap some decent photos with your smart phone. And while you are at it, take the empty water bottle of the door. The description for the car isn't much better either. There is nothing about maintenance or repair records, just a bunch of random phases and something about Jay Leno. I also see the word "despotic" thrown in there – an unusual descriptor for a car, as it means tyrannical or dictatorial. Fitting for the W126 sedan maybe, but autocratic figures don't drive themselves.
I'm sure this is a very nice example of a 560SEC, but expecting someone to click "Buy It Now" for $70,000 is crazy. Even if you were asking $35,000, is someone going to look at these four photos and read that description then say to themselves, "Yep, I'm sold. Where do I send the money?" I should just roll my eyes on listings like these, but it's stuff like this that makes everyone's life more difficult when trying to buy these kind of cars. Oh well, at least the paint shines nice.
Thanks to our reader Faiz for the spot!
– Andrew