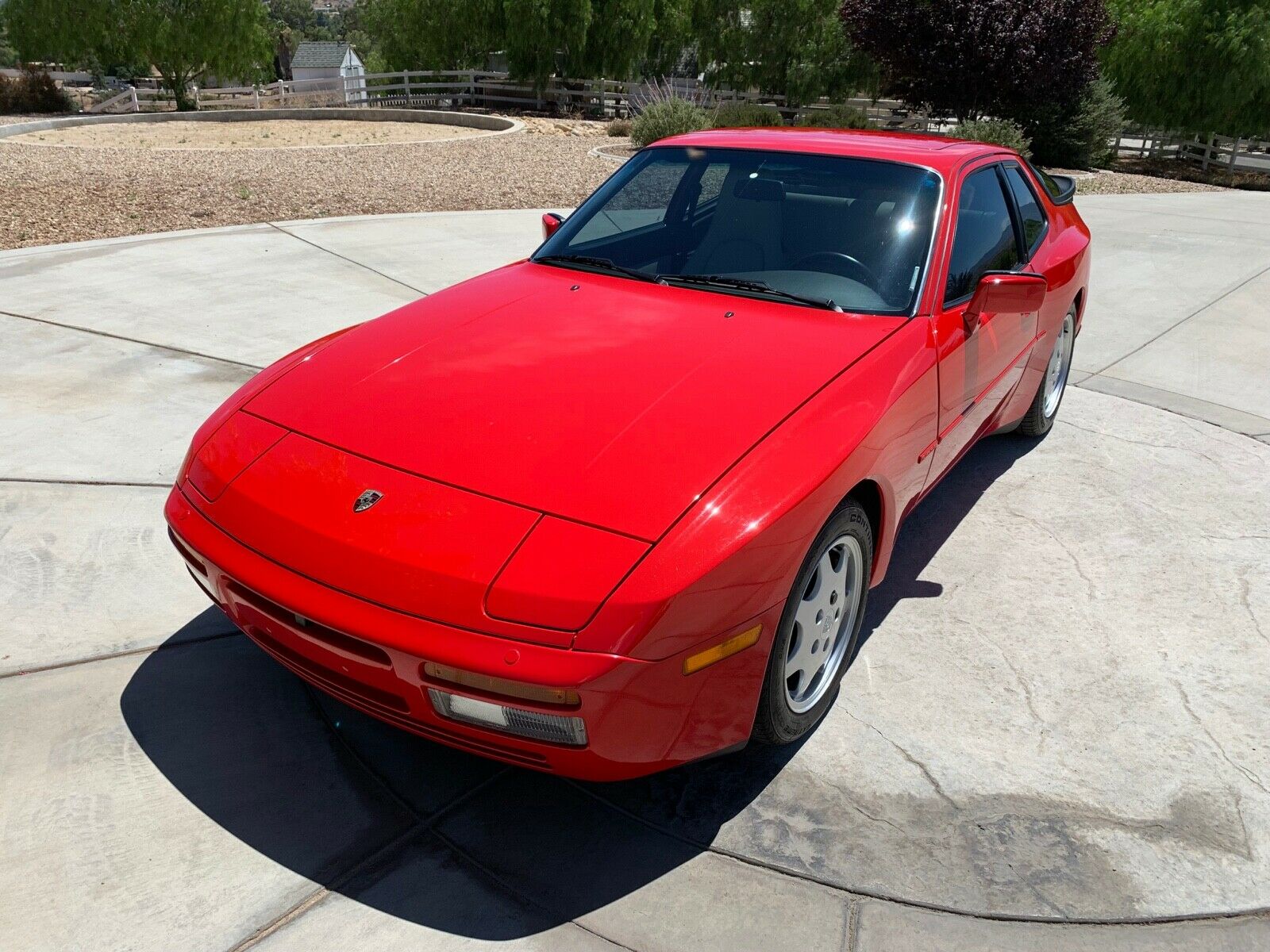 While cars like the Audi Quattro and BMW M3 may have popularized boxy flares with their racing credentials to back it up, in my eyes no one pulled off the muscle-bound economy look better than the Porsche 944. The addition of several inches of width and wider wheels to the 924 chassis meant an entirely new feel that mingled with supercar lines instead of Volkswagen lineage. Simply put, they were the most sensual looking German car in the 1980s, and that got even better late in the run with some subtle aero additions that enhanced and updated the look. The smooth Turbo bumpers and rear diffuser carried over to the S2 model, along with some lovely "Design 90" wheels that were also highlighting the 964 model. As Porsche moved to a full update of the watercooled transaxle cars with the introduction of the 968, the outgoing 944S2 even adopted the new "bridge" spoiler design from the not yet introduced model.
Turbo looks without the associated power wasn't an unknown quantity for Porsche, but the 944S2 was no slouch in its own right. Powered by the M44.41 3-liter inline-4 that had been enlarged from the double overhead cam 944S motor, the 208 horsepower wasn't as much as the 968 would sport but was still awfully close to what the original 944 Turbo had produced in power. Better yes, with instant torque the S2 was, and still is, a very entertaining drive. Hardly cheap, on paper they were not immediately the smart choice for a sports car buyer in 1990 and 1991, as twin-turbocharged monsters from Japan were all the rage and often less expensive than the best part of $50,000 a 944S2 would cost you. With only around 3,600 imported to the U.S., they're a bit rare to see but offer great Porsche build quality, performance and even practicality in a very attractive package: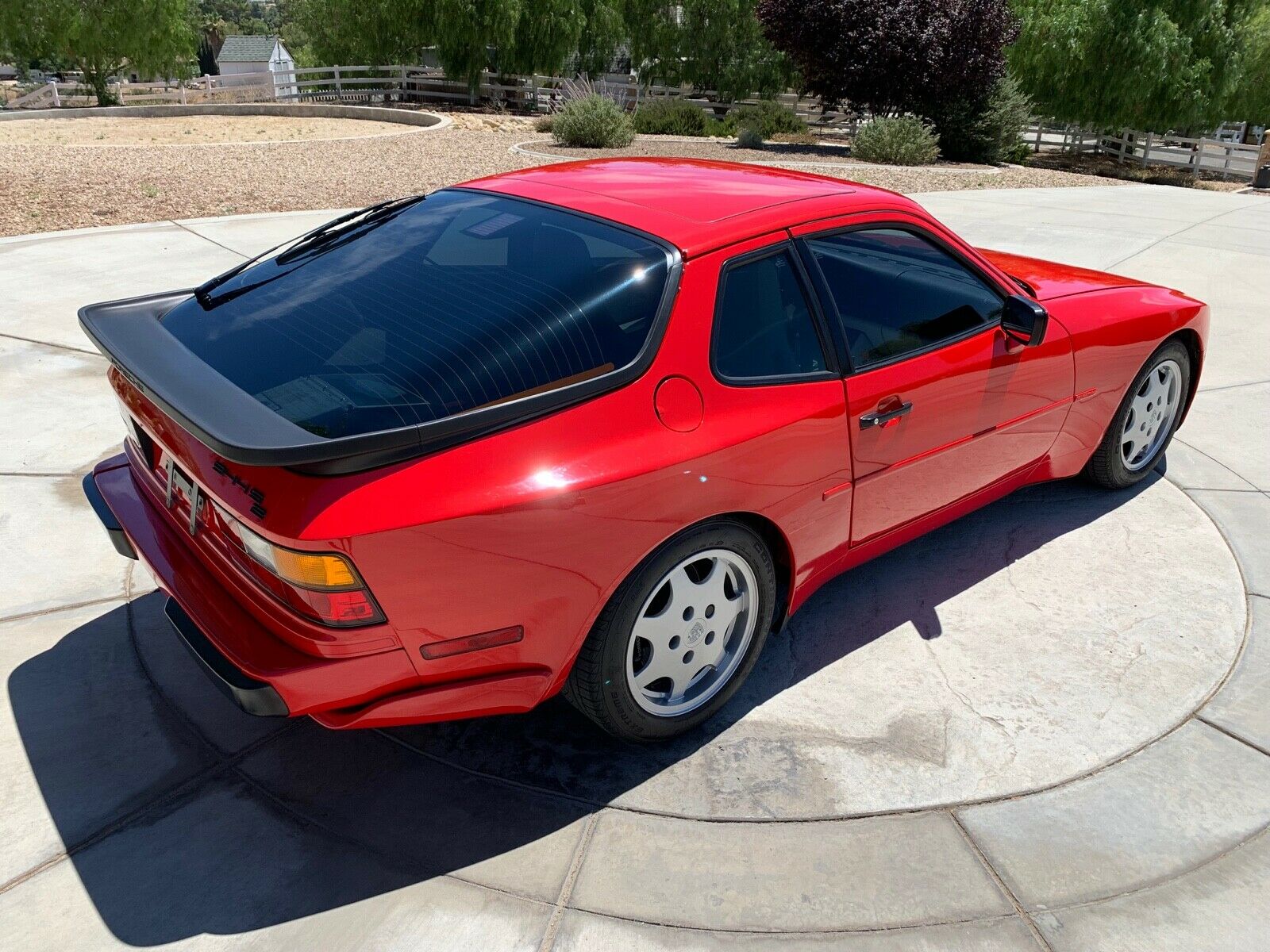 Year: 1990
Model: 944S2
VIN: WP0AB2943LN450426
Engine: 3.0 liter inline-4
Transmission: 5-speed manual
Mileage: 61,700 mi
Location: Santa Clarita, California
Price: $25,500 Buy It Now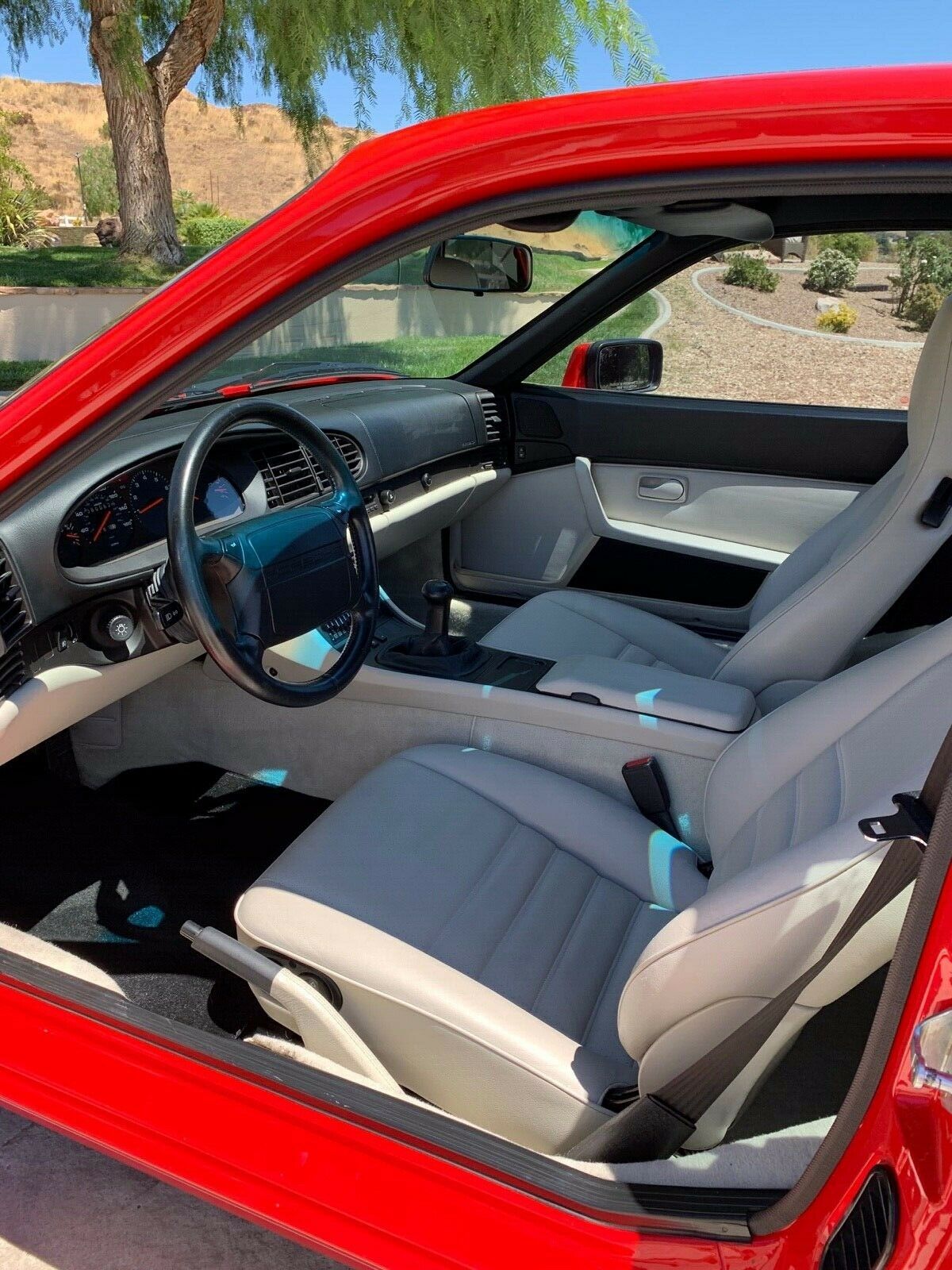 Very clean and original Porsche 944 S2 in Guards Red over Black/Linen interior.
One of only less than 500 US cars in MY 1990.
All OEM factory manuals, tool kit, air compressor, spare tire, sunroof bag, books, keys, & option code stickers are present.
Detailed service records since sold new. No leaks, No issues.
Recent Timing Belt and Clutch replacement.
AC converted to R-134 and blows very cold.
Upgraded M030 Sway bars
Exterior & interior are all original and in amazing condition w/ no tears, dash cracks, or stains.
Texas, Idaho, & now California car.
Includes front end and 2 mirror bra covers and full storage cover

Would qualify and is insured for Hagerty's #2 Excellent Condition on Valuation tool Of $32,800
From Hagerty site – #2 vehicles could win a local or regional show. They can be former #1 vehicles that have been driven or have aged. Seasoned observers will have to look closely for flaws, but will be able to find some not seen by the general public. The paint, chrome, glass and finishes will all appear as excellent. No excessive smoke will be seen on startup, no unusual noises will emanate from the engine. The vehicle will drive as a new vehicle of its era would. The one word description for #2 vehicles is "excellent.

Prior to recent local PCA club concourse entry, additional detailing completed including wheels wells & and wheel back sides/barrels. Car got perfect exterior (-0) and near perfect (-.03) interior scores!

Mileage now 61,700 and may increase prior to auction's end.
Additional detail & underside pictures available upon request via text or messaging.
Feel free to text/call w/ any questions.
661-212-3938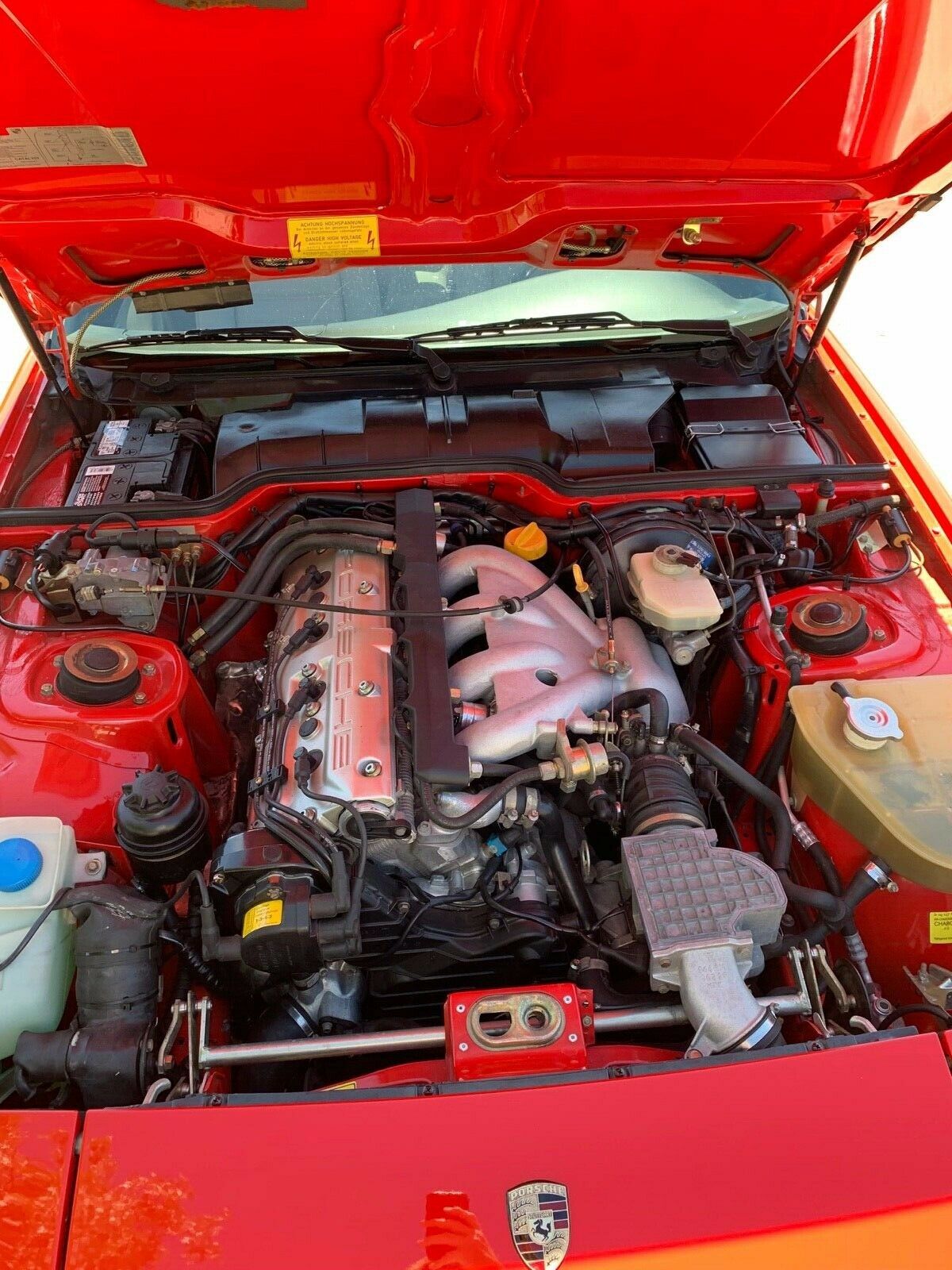 Guards Red over Linen is a nice combination to see and condition here looks stellar in the claimed original form. It has a fairly standard option package; cruise control, upgraded stereo, power leather seats, alarm, air conditioning, ABS, and sunroof. The big story outside of the condition then isn't the options, but the stacks of receipts for repairs – highlighted by the functional and converted A/C, the timing belt service and M030 swaybar upgrade. Personally, I'm not a fan of the tinted windows which in typical style look cheap, but I also understand the need in Southern California for it. The 924/44/68 have a huge greenhouse relative to their size, after all.
There's a danger in relying on Hagerty's price guides – mostly because they are in part set by what people choose to insure their car for. And insurance value, especially among Porsche owners, doesn't usually line up with true market value. So is this seller off-base with a $25,500 ask that seems high? Well, not so fast – a similar 60,000 mile 944S2 sold over the summer via Bring a Trailer for $28,944. It too was well documented with lots of history and recent similar services. To me I'd probably prefer the Stone Gray over Linen combination though Guards Red is so iconic. For some reason the only Guards transaxles I really like are the 924 Carrera GTs and early 944 Turbos with black Fuchs. Weird, I know, but though so similar the look doesn't work quite as well on this S2 for me. Another good comp, though with much lower mileage, sold for a similar $23,000 a month earlier. Do two high sales mean all 944S2 are there? Probably not. Should they be? In this market, probably.
-Carter