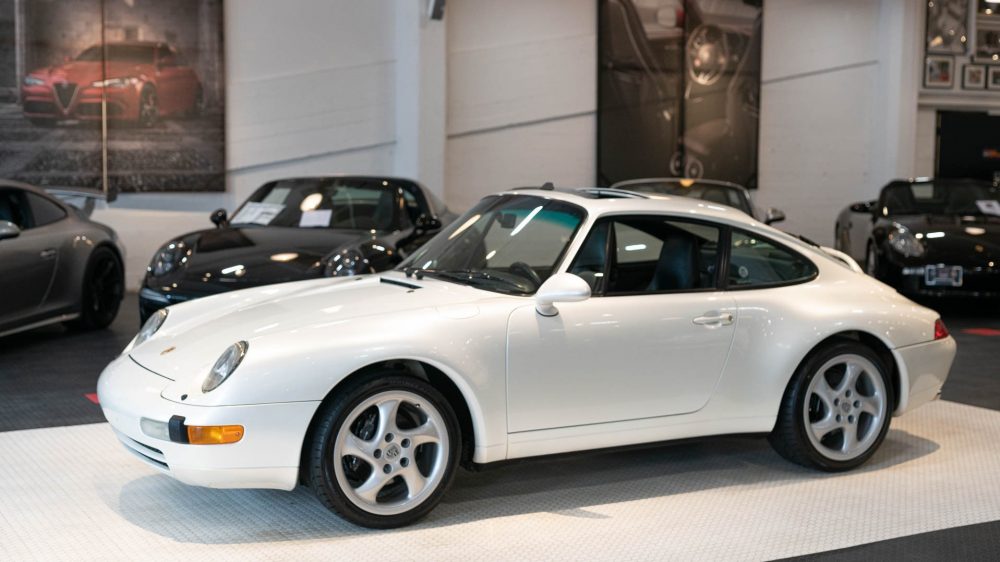 A few weeks ago I took a look at a 1997 Porsche 911 Turbo S that had one of the more severe cases of "sticker shock" I've ever seen. Nearly $600,000 is what you needed to pony up to drive home with that car and as crazy as that price sounds, and it is crazy, that is still without a doubt a car that is worth hundreds of thousands. Just probably not $600,000. That got me thinking, what could you get for a faction of the price but not the fraction of the experience? Well, I think you know where I'm going with this.
This is a 1995 Carrera 2 is also finished in white, although Pearl White, not Glacier White. It has the Turbo Twist wheels that everyone loves and just 52,000 miles. Is it a Turbo S? Of course not. Could you still have a ton of fun in it and save $526,000? I think I could manage that.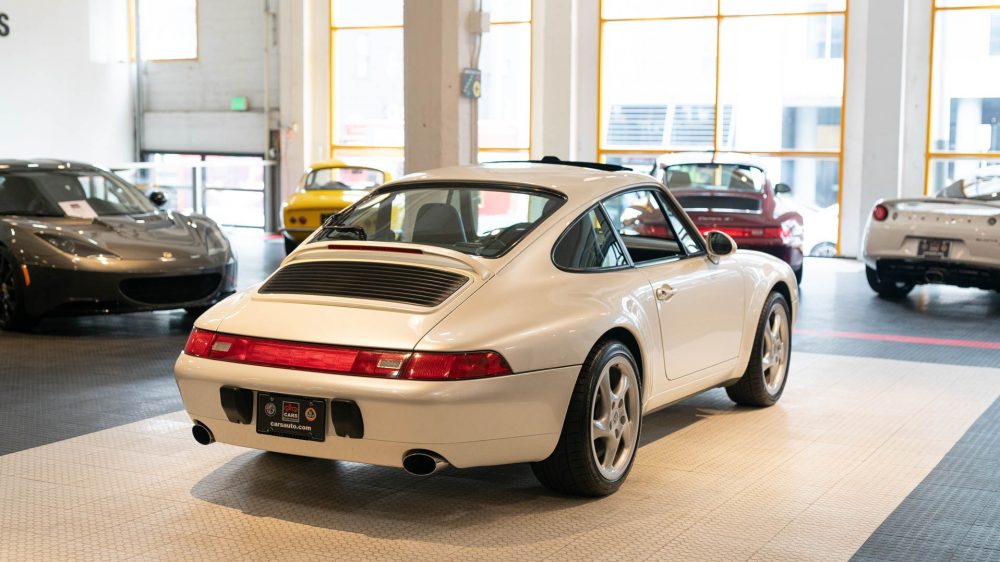 Year: 1995
Model: 911 Carrera 2
VIN: WP0AA2990SS322028
Engine: 3.6 liter flat-6
Transmission: 6-speed manual
Mileage: 52,464 mi
Location: San Francisco, CA
Price: $69,900 Buy It Now
Introducing a Rare 1995 Porsche 911 coupe in Porsche original Pearl White with Black leather with only 52464 miles !!!The Porsche 993 is the internal designation for the Porsche 911 model manufactured and sold between January 1994 and early 1998 (model years 19951998 in the United States), replacing the 964. Its discontinuation marked the end of air-cooled 911 models. The 993 was much improved over, and quite different from its predecessor. According to Porsche, every part of the car was designed from the ground up, including the engine and only 20% of its parts were carried over from the previous generation. Porsche refers to the 993 as "a significant advance, not just from a technical, but also a visual perspective. Porsche's engineers devised a new light-alloy subframe with coil and wishbone suspension (an all new multi-link system), putting behind the previous lift-off oversteer and making significant progress with the engine and handling, creating a more civilized car overall providing an improved driving experience. The 993 was also the first 911 to receive a six speed transmission. The 993 had several variants, as its predecessors, varying in body style, engines, drivetrains and included equipment. Power was increased by the addition of the VarioRam system, which added additional power, particularly in the mid-ranges, and also resulted in a more throttle noise at higher revs; as a consequence, resulted in a 15% increase in power over its predecessor. The external design of the Porsche 993, penned by English designer Tony Hatter, retained the basic body shell architecture of the 964 and other earlier 911 models, but with revised exterior panels, with much more flared wheel arches, a smoother front and rear bumper design, an enlarged retractable rear wing and teardrop mirrors. A 993 was promoted globally via its role of the safety car during the 1994 Formula One season.The current owner of this car is the second owner and he bought the car in Marin county after he researched the color and found out that it was an original Urethane Three stage Porsche paint . He is selling the car as his focus is now his children!The car has a great service history from the local Marin County dealer and the overall condition is going to be hard to duplicate.The front 225/40/18 Bridgestone Potenza measure 8/32 and the rear 265/35/18 are at 9/32. All wheels are free of any curb damage.The car will be delivered with three keys and a full set of books. Our site posts content to many other sites all over the world. To ensure all pictures are accessible, we provide a link back to each listing on our site.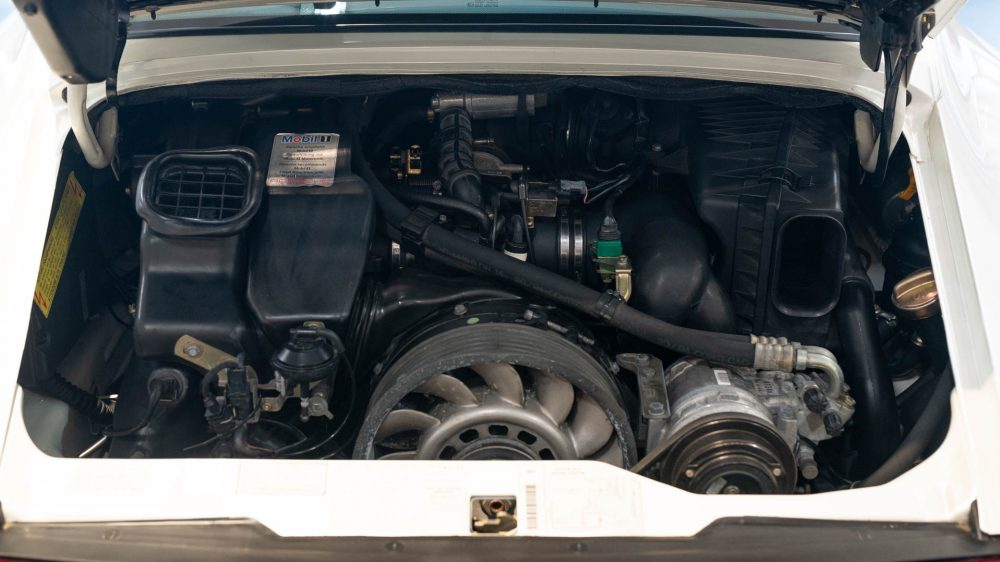 For me, it is tough to dislike any 993 variant and this one is no different. White over black leather, 52,000 miles, turbo twist wheels, and a six-speed manual transmission. Where do I sign? In all seriousness, I think anyone would be proud to own an example like this one and ponying up the extra half a million dollars to get into a Turbo S just doesn't make a lot of sense to me. Spend an extra $100,000 or so for a Turbo S? I could see that. I understand exclusivity is extremely important as they only made 180 993 Turbo S cars, but I live in an area where a Corvette is an exotic car. Seeing a 993 is "blurry cell phone picture" worthy.
This one is priced a hair under $70,000 which I think is a little high. Granted, they are in San Francisco where everything costs 35% more just looking at it, but $70,000 is C4S money. I think somewhere in the ball park of $60,000 is more realistic for this one as the 993 market has been relatively soft for the past year as more and more of these cars come to market. You can buy an 993 C2 for under $50,000 all day and even the C4 cars are in the low $40,000 range for average examples. So while you still aren't going to get your 993 kicks for cheap, it sure is a lot better than over a half a million for the privilege.
– Andrew