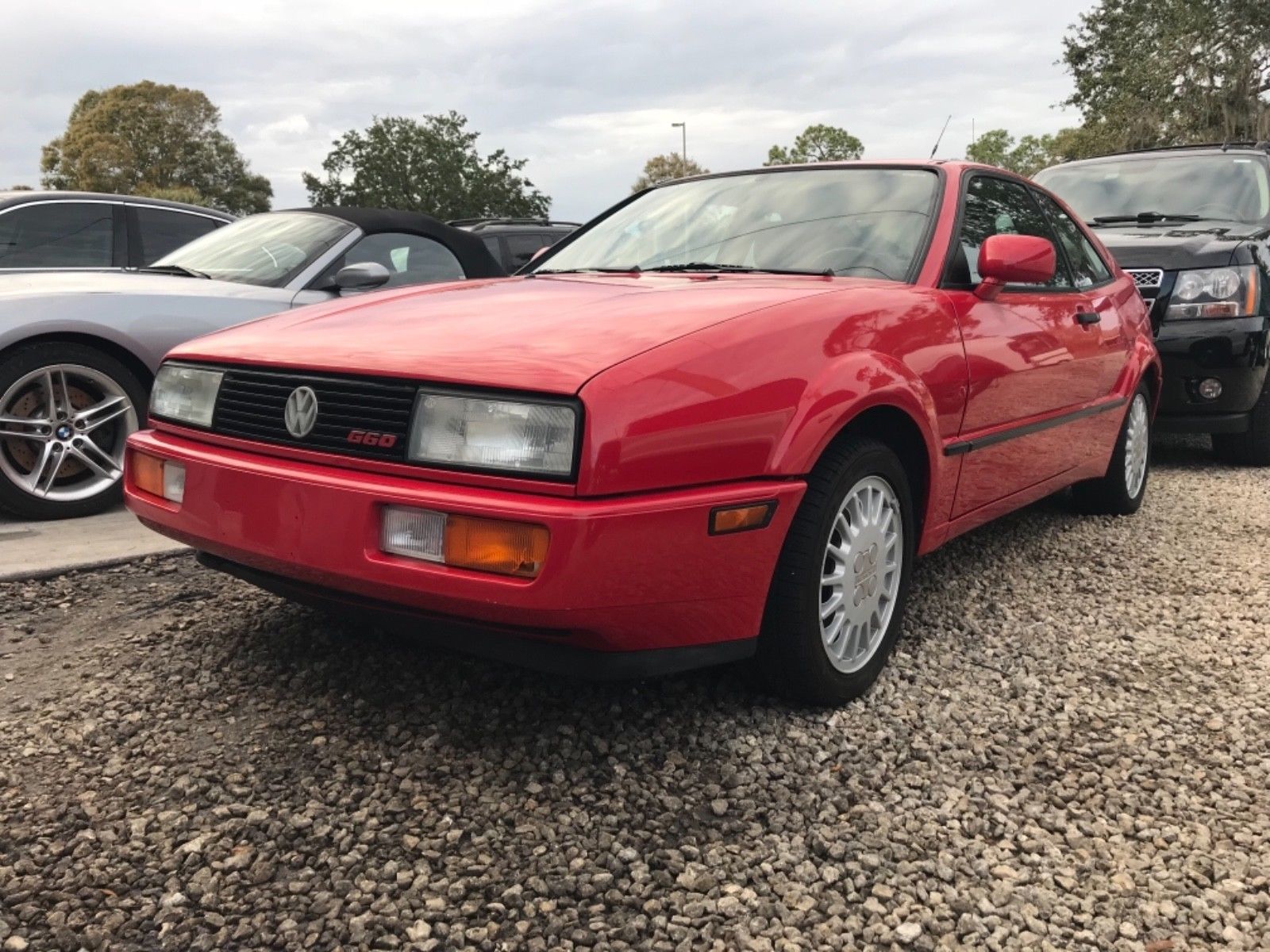 Update 11/28/18: This Corrado G60 sold for $3,650.
If you're into the small, sporty coupe, the other alternative to the 924s I've written up if don't have the big bucks to buy a super clean 944 is Volkswagen's answer – the Corrado. While that may generate a chuckle from some, if you breakdown the numbers, the Corrado was pretty close to the recipe of the outgoing 924S. Adding the G-Lader supercharger to the 1.8 liter inline-4 gave the Volkswagen similar punch; 158 horsepower and 165 lb.ft of torque with about 2,700 lbs to motivate. It was a 2+2 hatch as well, with more practical seating in the rear and plenty of storage space. The 195-50-15 tires gave plenty of bite, making the Corrado the equal of the 924S through corners, too. And early on it was even a bit cheaper than the 924S had been because, you know, it wasn't a Porsche. It'd cost about $20,000 out the door; expensive compared to the GTI, but then this car was really intended to compete in a more upscale market.
Like the 924S, there are foibles. There's a more potent version that's quite a bit more popular in the later VR6, though it should be noted that just like the 944, by the time the SLC VR6 models bowed out of the marketplace they were 50% more expensive than the 1990 launch version. It can also eat up a lot of money in repairs, especially if the supercharger that made the package get up and go has got up and went. Also like the 924S, asking prices are usually out of line with market value, and there are quite a bit more abused ones out there than clean examples. I last looked at a clean, but at least partially (and poorly) resprayed example in November:
https://germancarsforsaleblog.com/1990-volkswagen-corrado-g60-5/
The asking price was originally $5,200, but it eventually sold for just under $5,000. That puts it squarely in line with the price of those two 924s from last week. Today, we get to look at another Tornado Red with dark gray/red stripe velour manual. While it has more miles on it, it looks clean and importantly is a no reserve auction: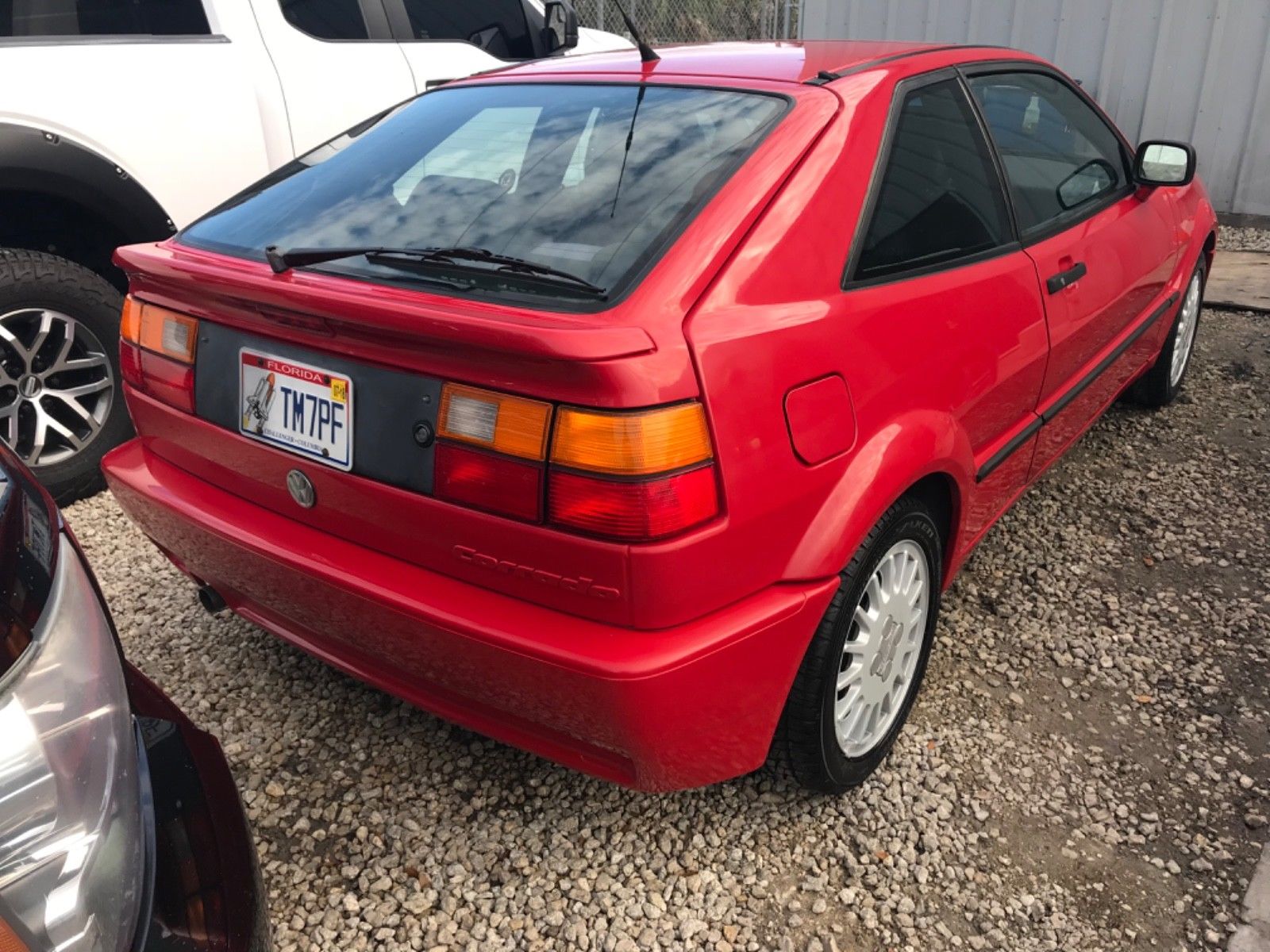 Year: 1990
Model: Corrado G60
Engine: 1.8 liter supercharged inline-4
Transmission: 5-speed manual
Mileage: 155,000 mi
Price: No Reserve Auction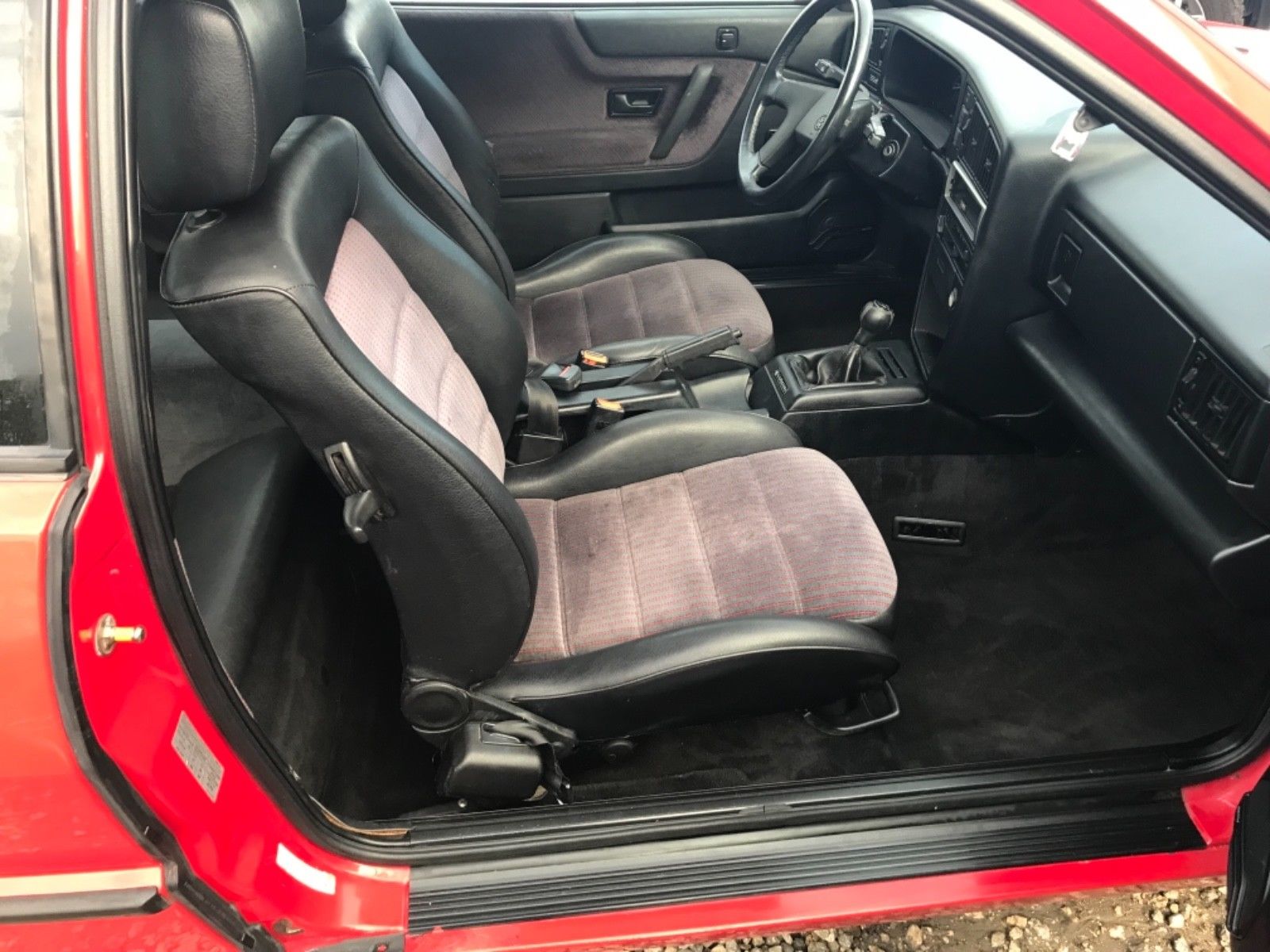 Please contact us BEFORE bidding on this car

Any bidders that do not contact us prior to bidding will have their bids removed

We reserve right to remove any bids at our discretion

Selling this rare beauty for a customer of ours

We have the car in our possession, so if anyone wants to come and see it, its no problem

Clean title and bill of sale is signed in hand

1990 VW Corrado G60 1.8L manual transmission car with 155,xxx on the odometer

We will not be arranging any shipping, but if you arrange it, we will help the shipper

The car starts, runs, drives great

Everything seems to work, here is what issue we have seen:

There is some rust on the drivers side of the hatch (see picture)

The drivers seat has a tear (see picture, customer has duct tape over it)

The passenger side window does not work, it is up 98% of the way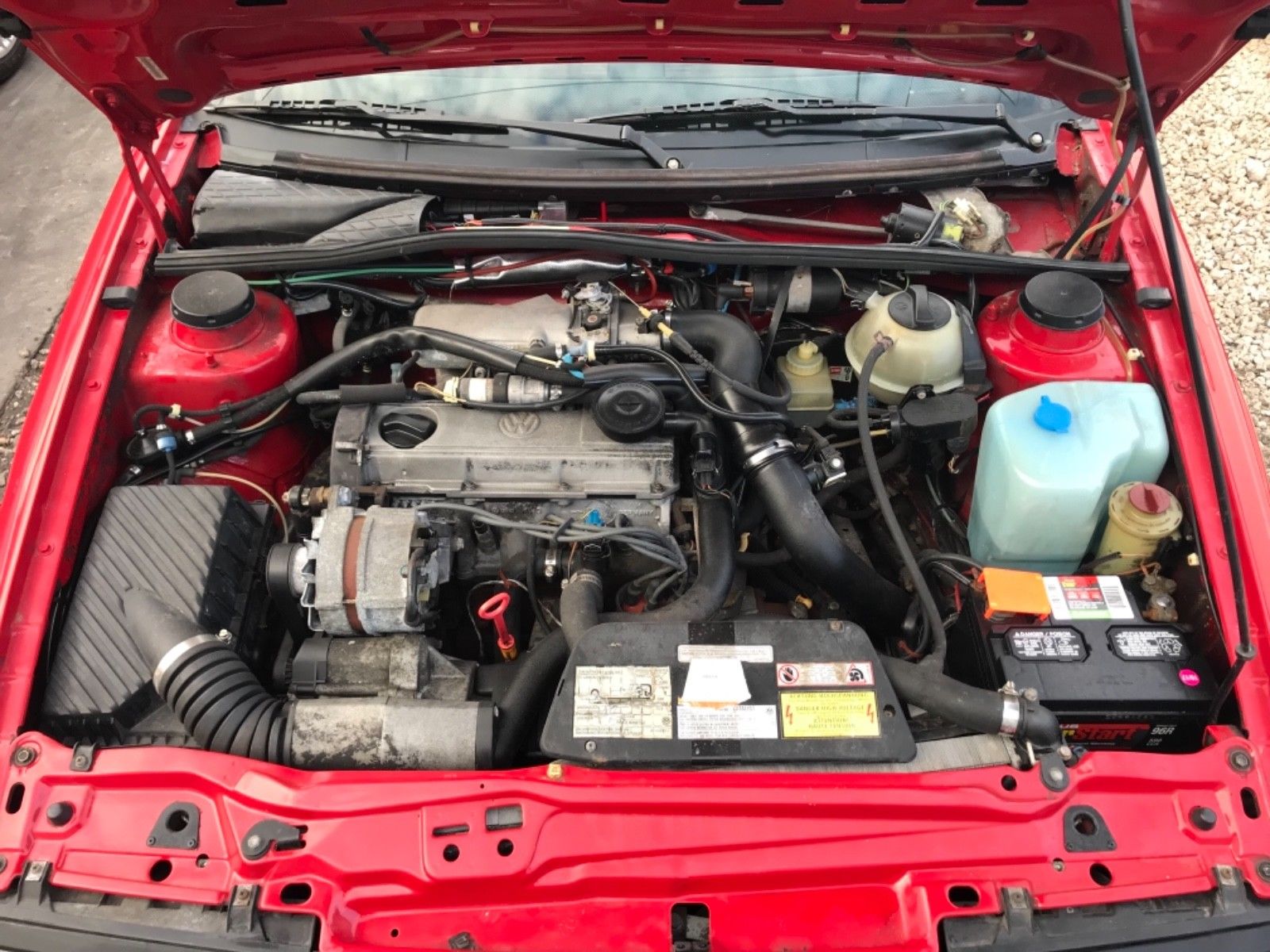 For those interested in the Corrado, Hemmings did a great piece on them a few years back. It really talks about the strengths and weaknesses of day-to-day ownership and is worth the lengthy read.
Overall the condition here really shines. The car looks good outside of the disclosed hatch rust and cracked front lens. Inside, the interior is far above average with only notable damage to the driver bolster. Unfortunately, from there it's a mystery. With 155,000 miles, you'd definitely want to know the status of the motor, and supercharger specifically, more than "drives great". It sounds like it'll need some electrical sorting as well, or perhaps a window motor. But it's basically a blank slate in great original condition from what's shown, and perhaps that's good enough to contemplate for some. With a few days to go, bidding is currently at $2,000 but we've got a long way to go. Outwardly the previous example was better overall with lower mileage but had worse paint, so it will be really interesting to see where this example ends up. I'd guess bids should slow down between $3,500 and $4,000, and at that price it's an interesting and affordable alternative to the E30.
-Carter