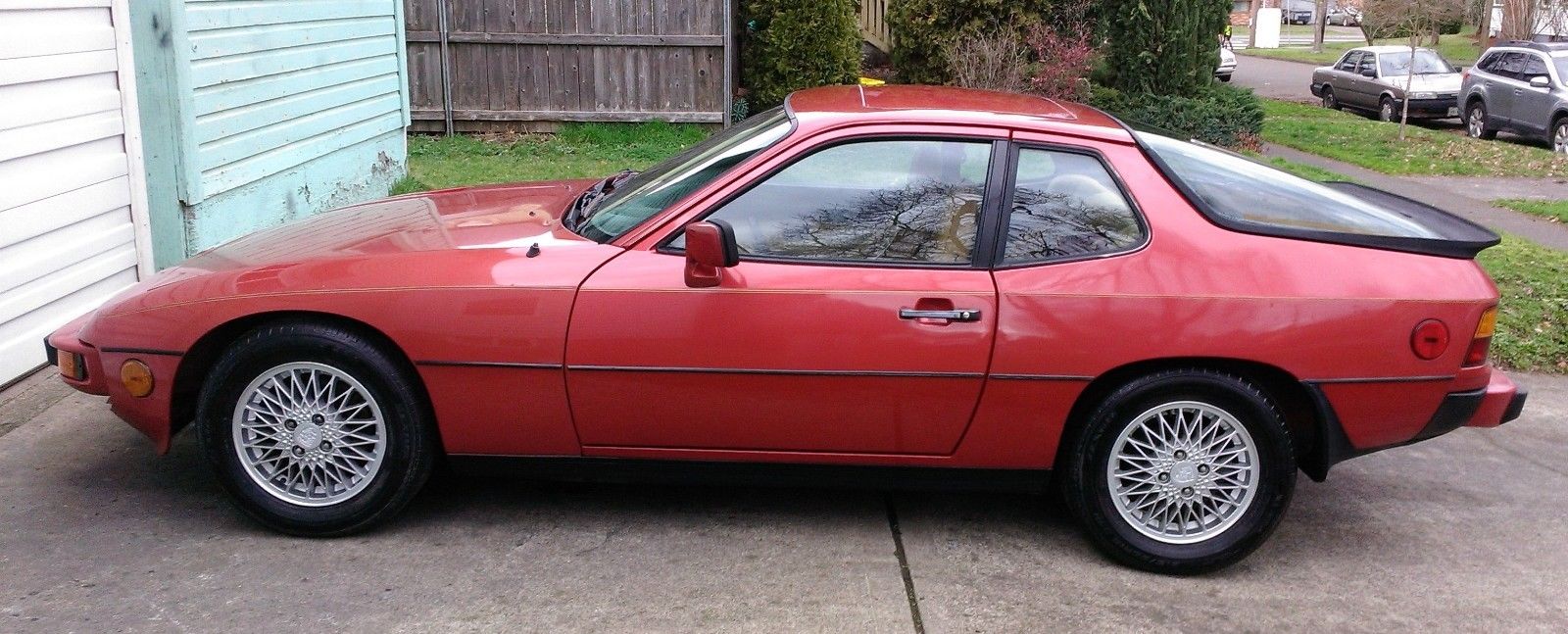 Increasingly as some of our childhood (or, adulthood) heroes get priced out of sensibility for weekend warrior on a budget status, there are still some bastions of hope for the shoestring enthusiast. One of the best must undoubtedly be the underrated Porsche 924. As Sciroccos, GTIs, 944 Turbos, Quattros and the like take off in value, here lies a plethora of well-cared for, well-built and fun-to-drive cars that have good parts accessibility, reasonable repair costs and surprising amounts of practicality. Sure, it's 'just' a 924, and Porschephiles will probably poo-poo your choice. So, too, will most of the rest of the automotive world. Their loss is your gain. Try as they might, outside of some very special 924 Carreras, these models that helped to keep Porsche afloat in the 1970s and 1980s still haven't caught on with collectors.
So today I have two special 924s to consider once again. The first is a lofty Turbo model; finicky even in period, they've developed a reputation for lack of reliability and expensive repairs, but then have you ever seen the bill on a proper flat-6 rebuild? I'm going to compare it to the end-of-the-run 924S, and this one is the lightweight Special Edition model, too. Both are quite affordable and both appear to be in great condition, so which one is the winner?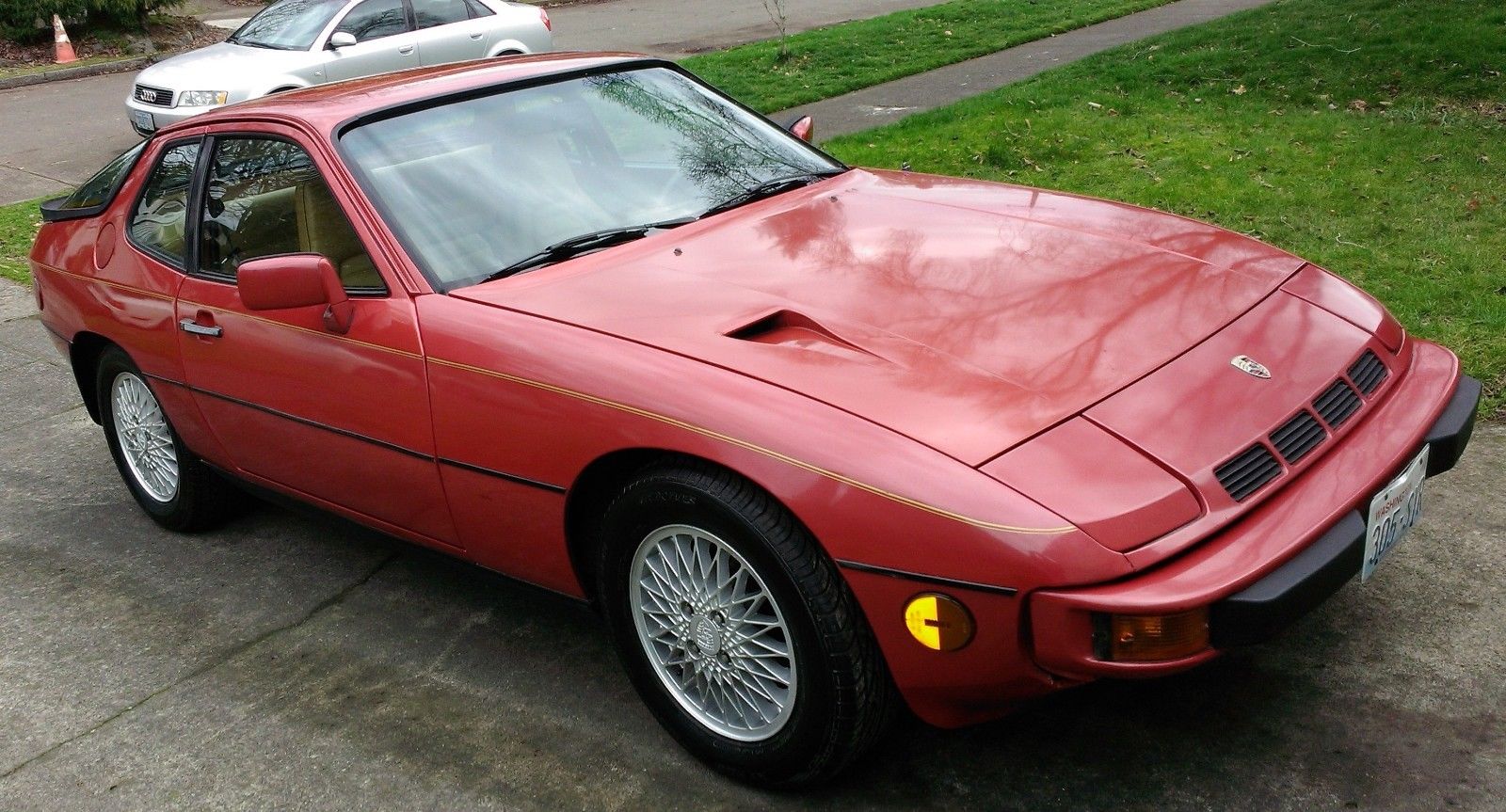 Year: 1980
Model: 924 Turbo
Engine: 2.0 liter turbocharged inline-4
Transmission: 5-speed manual
Mileage: 56,248 mi
Price: No Reserve Auction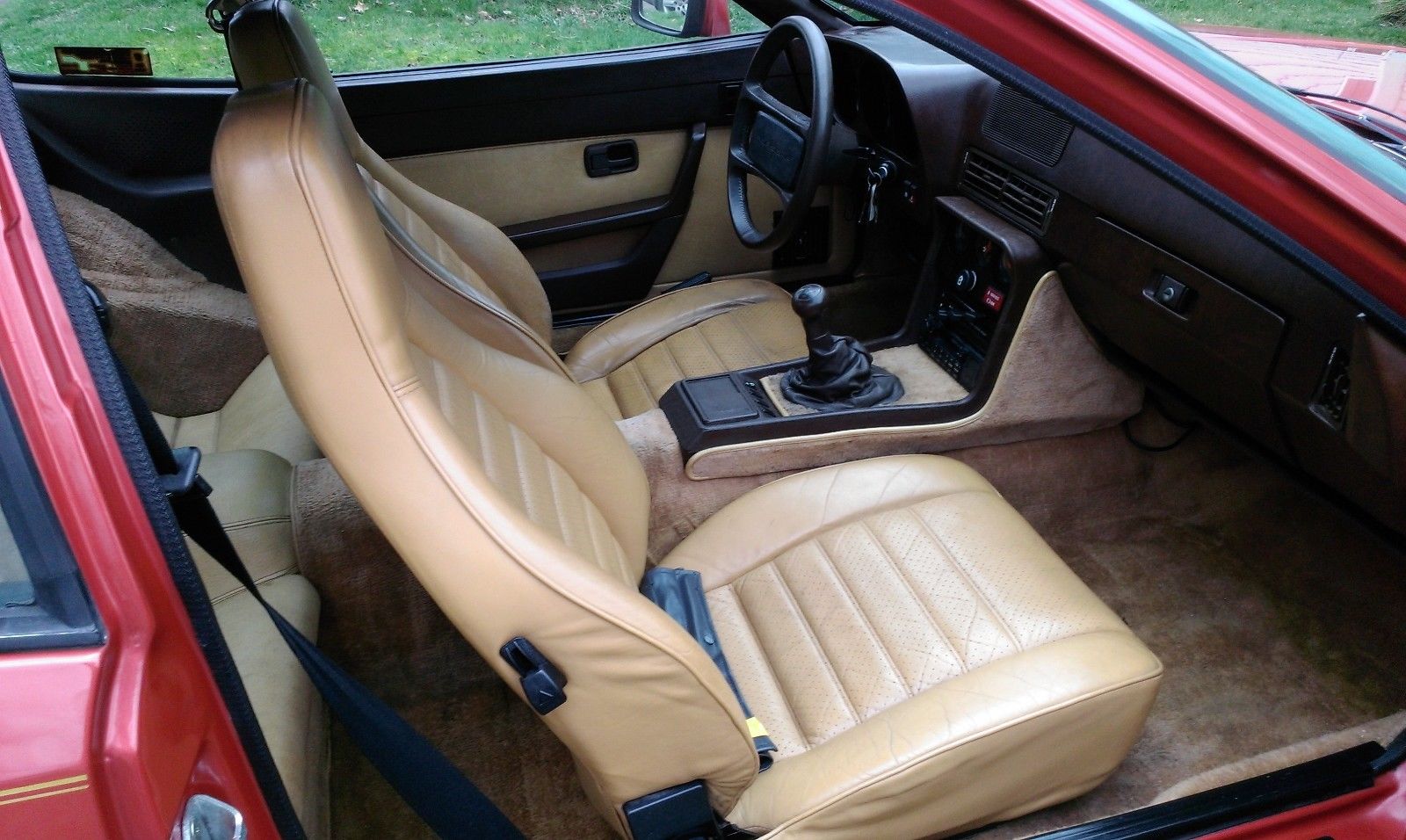 1980 Porsche 924 turbo vin # 93AO151695, clean Oregon title in my name. Original factory applied paint in Indiana red metallic. I have an online photo album with 120 pictures that I can send to interested parties.

I bought this locally with the intention of cleaning it and selling it, hopefully for a small profit.

The odometer shows 56,248 miles, I don't have records to document this but the car's condition indicates that the mileage is right. The previous owner had many repairs done a little over 3 years ago and the car has about 10 miles on it since then. Repairs included, oil change, fuel injection work, tune up, new ignition parts and compression check, I have the documentation/receipt for this. The total repair bill was $894.12.

Mechanical condition: This car runs and drives great, although I didn't drive it very far. It starts right up, idles smooth, revs strong etc. The clutch, engine, transmission (5 speed "snail shell"), brakes etc. all work great. The passenger electric window does not go down.

Body and paint: 924 Porsche's are galvanized and generally do not rust, this one is no exception. I have been over every square inch of this car and I'm almost certain it is still wearing most of its original paint. I can tell the front nose, front bumper and the right front fender and right front door below the gold pen stripe has been painted, the color match is not perfect. The hood looks like original paint to me as does the rest of the car. Obviously this car had a fender bender in the past but it is straight and looks really good and the title is clean, it is not a salvage title etc. The paint in the door jams and in the rear trunk etc. is excellent. There is one small chip/hole in the windshield, a windshield repair place may be able to fix this and even Jiffy lube does this service now (see pictures).

Interior: The leather seats are still supple and in great condition, as is the carpet, door panels, back seats etc. Another testament to me of the low mileage and lack of sun exposure and indicates a garage kept car. The brown interior parts are still a dark rich color with little to no fading. The main flaw is that there are 3 or 4 small dash cracks yet the dash is better than most 924's I have seen.

This Porsche does have a sunroof but no power steering, air conditioning or cruise control, it feels super light and nimble to drive.

This 924 comes with a nice jack, space saver spare, touch up paint, rear "trunk" roll up cover, tool kit and a new old stock 1980 924 turbo owner's manual with cover (added by me).

I have described this car accurately however this is a 38 year old used car therefore this Porsche 924 turbo is being sold "as is" without a warranty, express or implied. An in person inspection is welcomed. This car is located in Portland, Oregon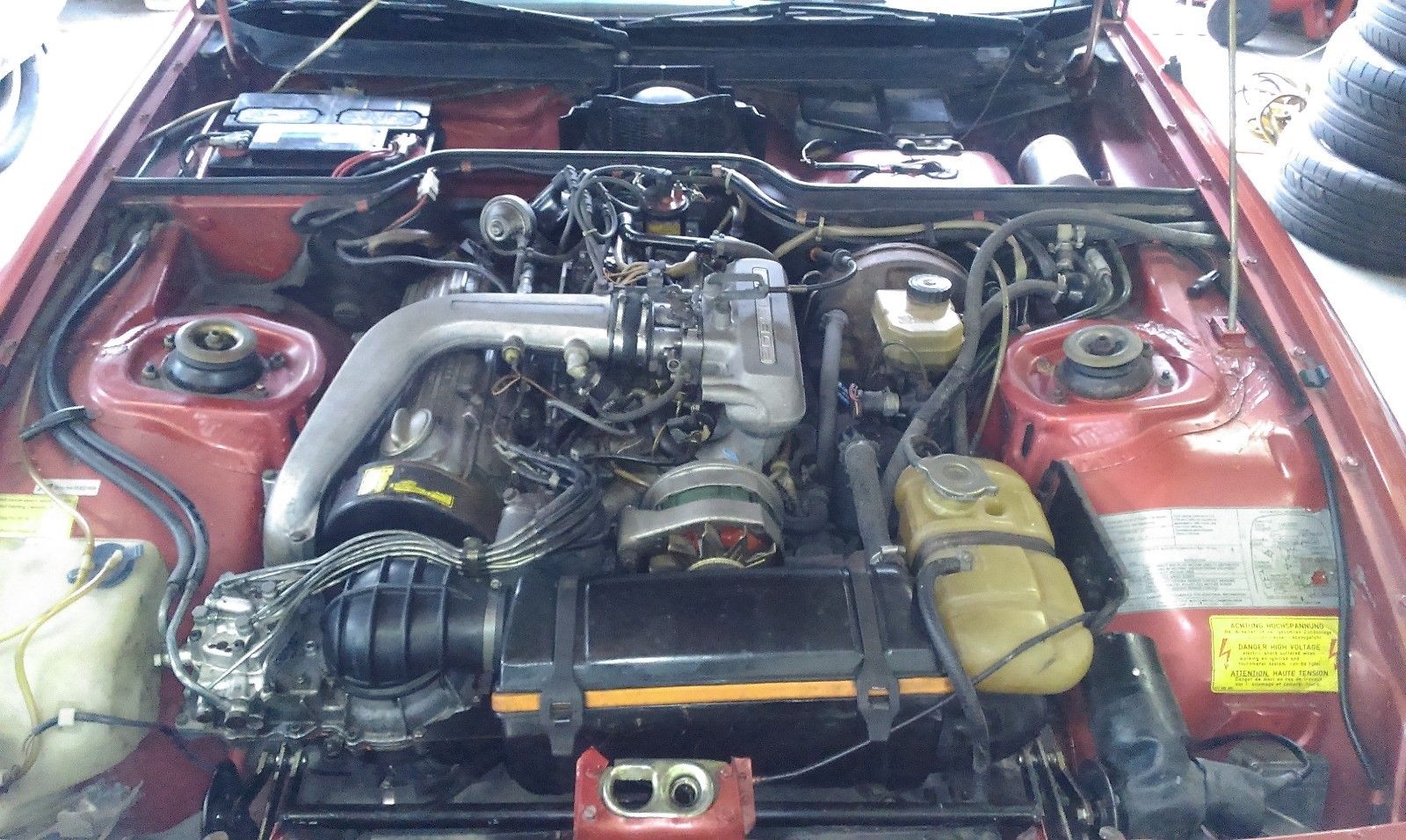 I've got a lot of praise for this listing. The seller not only shows the condition of the car well with the photographs, but they're also quite upfront about the condition of the car. It looks great in photos, and the LA3V Indiana Red Metallic still shines well. It looks like it's a 10-footer rather than a perfect show car, but combined with the ATS wheels in bright silver and tan leather interior, it's a win. It's easy to forget just how expensive these 924 Turbos were in period though they were the 'poor man's Porsche'. Out the door fully loaded, they were the equivalent of about $70,000 today – hardly a bargain. This one was interestingly specified with electric windows and sunroof, but no air conditioning or power steering. Unfortunately it's not one of the M471 "S" turbos, with their 5-bolt wheels hiding 4-wheel discs and upgraded suspension. But what you go get is a very good condition driver 924 Turbo with lower mileage and a fair amount of mechanical work disclosed. Best of all, the seller has opted for a no reserve auction and bids are below $4,000. What other options do you have in that price range?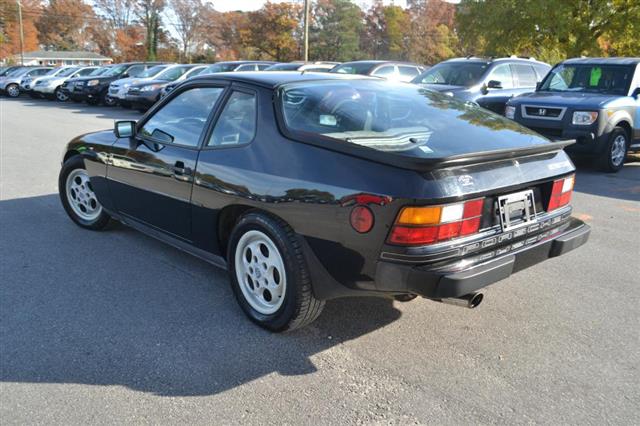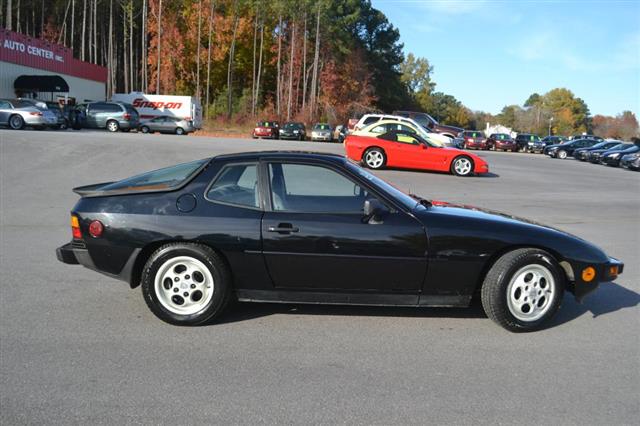 Year: 1988
Model: 924S Special Edition
Engine: 2.5 liter inline-4
Transmission: 3-speed automatic
Mileage: 27,014 mi
Price: Reserve Auction ($5,950 on seller's site)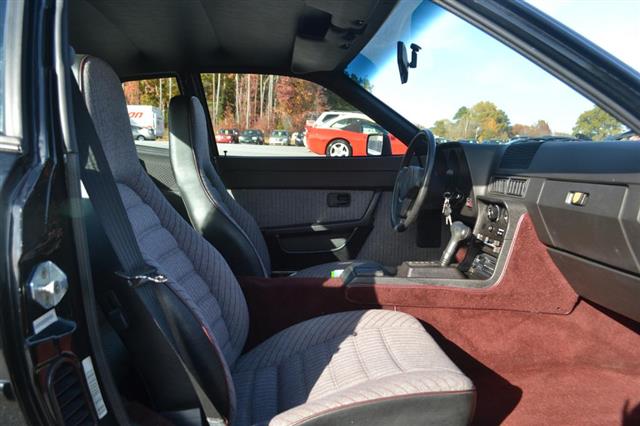 1988 Porsche 924. Odometer reading 27,014 (5 digit) Call 919-669-6863 with questions.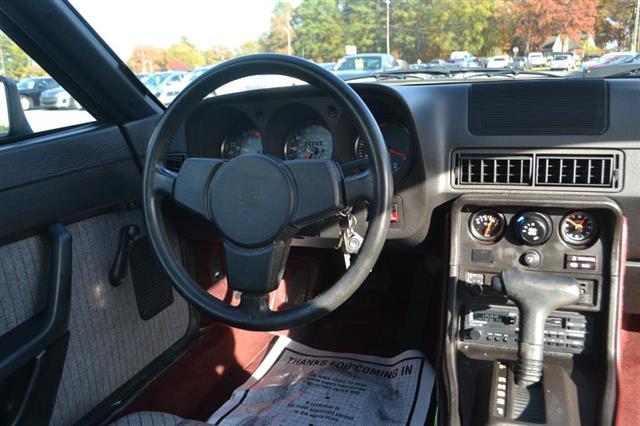 On the other end of the spectrum is the last-year '88 924S. The 944-derived 2.5 liter motor had even more motivation, and '88s came with the higher compression head for the fastest performance in the 924 range outside of the Carrera GTs. Beyond that, it's also the lightweight Special Edition, which gave you manual windows, unique lightweight fabric, integrated mudflaps at the rear, no air conditioning and no sunroof. From a collector perspective, this model is one of the more desirable, and this particular example has only a claimed 27,000 miles. Does that claim hold up? Certainly the photos depict what is a very nice interior, but it's specifically the lightweight interior that gives us a clue. Notorious for degradation, it's hard to find a complete and original set of these striped seats. It does appear that the driver's bolster shows tears in careful examination, but otherwise it looks really good and commensurate with the mileage. Unfortunately, it's there where we cease to find out anything more. There's literally no information provided. I'm not even sure they know it's a SE. I did find the seller's site, which has slightly better quality photos but no more information. However, we do find out there that they're looking for nearly $6,000 for this complete lack of documentation. It's interesting to note that this car was opted with the passenger-side mirror; many don't have them. But the real stand-out is sadly the transmission, which was oddly specified as a 3-speed automatic in what was otherwise a lightweight racer special.
Is the later model worth $6,000? For the right person that doesn't mind the automatic but wants a nice condition and rare 924S show car, it probably wouldn't be as much of a put-off, but it does rob the driving experience of the model. That means almost certainly that the Turbo model is a better bet at a lower price point, too.
-Carter