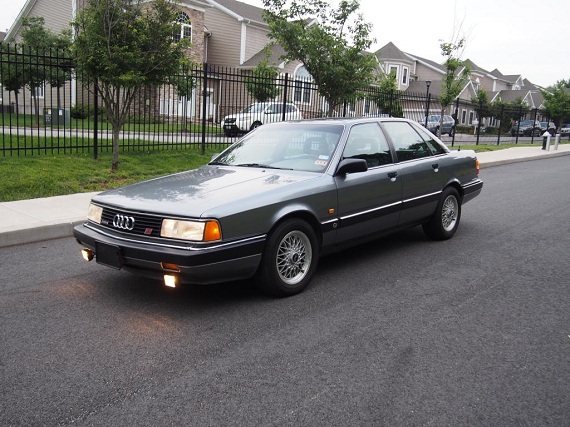 If you walked up to a stranger on the street and said "would you buy a 1991 Audi with 227,000 miles for $6,000", I'd guess nearly every response would be a hearty laugh. But then, if you asked the same question but instead of the Audi and $6,000 it was a 1970s Porsche and a million dollars, you'd probably get the same laugh. Car valuations are so difficult, because within them lies desirability, condition, and sometimes childhood dreams. I still remember the James Bond movie where the baddie-turned-goodie-but-still-baddie was whisked away from the border guards tucked in the back of a 1991 Audi 200 20V quattro. I was, at the time, a teenager and didn't really have much of an idea what the 200 was at that point. When I finally bought my Audi, I understood a bit more – it was a luxury sedan with the heart of a World Rally champion, a car whose dual nature few could manage at the time. High speed Autobahn cruiser? Check. Quiet, civilized luxury car? Yes, that too. Spirited on back roads? That could be said about the 200, but so could it about the BMW M5. What set the Audi apart at that time was the combination of the turbocharged engine with the quattro all-wheel drive system, allowing this performance to occur in just about any condition. That made the quattro a ski-trip vehicle as well. With handsome looks, the lightly flared 200 was also a racer, competing in the North American IMSA series as doing quite well for such a large, production based car. While not quite the jack of all trades, one can appreciate what a special package the Audi 200 20V was, and still is: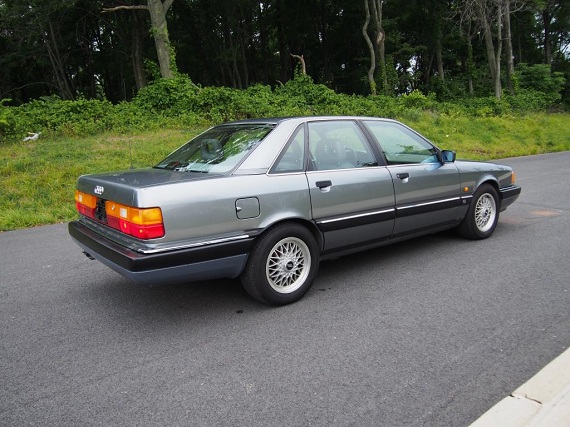 Year: 1991
Model: 200 20V Quattro
Engine: 2.2 liter turbocharged inline-5
Transmission: 5-speed manual
Mileage: 227,000 mi
Price: $5,900 Buy It Now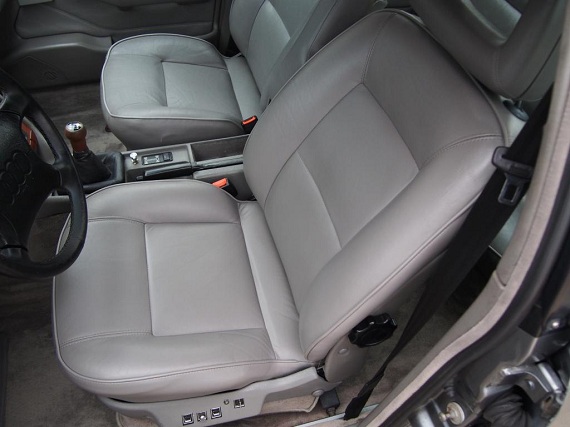 Stunning 1991 Audi 200 Turbo Quattro 20v

A very rare car in exceptional condition

One of the very few 200 20V Quattro's that were only sold in the USA for 1991 model year.

A straight well-kept car from the dry climate of the beautiful state of Texas. Of course, a clean and clear title and no accidents.

Carfax shows the car was still serviced at an Audi-Porsche dealer in TX until fall of 2013, at which time the owner traded the vehicle in.

Very clean inside and out – all of the leather, wood and carpets are like new. Loaded with features:

climate control with ice-cold AC, converted to R134a and working very well
push-button diff lock
heated leather power seats
sunroof
trip computer
BBS wheels

Pre-purchase viewings and test drives are welcome and encouraged, for serious buyers.

Please email, text or call Jim at

ALPINA MOTORS of Staten Island

732 – 859 -9442

with any questions or offers

We will end the listing early for a serious buyer

Thank You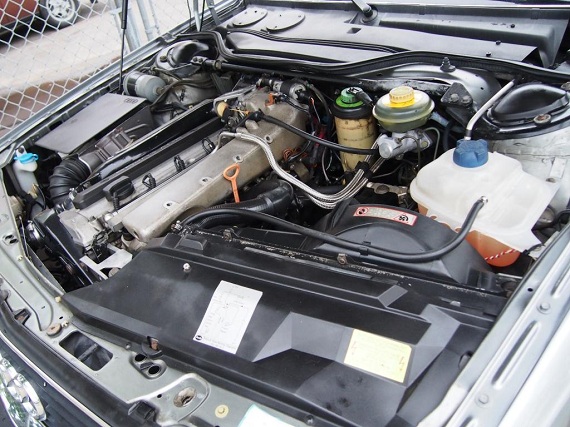 This car was clearly owned by an enthusiast, as witnessed by the specialist "Blau Parts" badge up front. Condition belies the large amount of miles that have accrued, something that owners of these 200s would probably refer to as "just broken in". The interior especially shows remarkably little wear, a testament to the quality materials and solid build of the Audis of this generation. Another tell-tale, the clearcoated BBS wheels, still shine when many have pitted and look ready to scrap. The question is, is it a $6,000 car? Probably that's a bit steep but falls in line with an online-dealer. For the right person looking for this combination, $5,000 might be a stretch – but you get a lot of car for that $5,000, and it's a classic at that. While these Audis may be full of character, it's the type that leaves few people saying that they wouldn't like to get into another.
-Carter