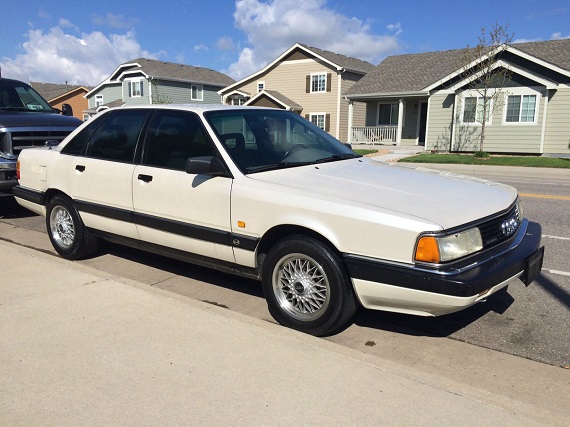 Timothy Dalton was a pretty forgettable James Bond, and The Living Daylights was an even more forgettable Bond film. Beyond the pretty ridiculous plotline of the cellist turned assassin turned sympathetic refuge and maybe the only woman the protagonist never sleeps with, perhaps the most notable appearance was the Mujahideen in another sympathetic roll. They were, after all, the freedom fighters trying to kick out the Western baddy-of-the-decade Russians – never mind that they'd basically become the Taliban in short order, or that the CIA was funding guys like Osama bin Laden to be over there fighting and training alongside them. If you leave the serious lapse in global politics out of the movie, the best part was probably the two Audis you forgot about. James used a 100 quattro Avant for survaillence, but when he needed a quick getaway, it was a really slick looking Stone Gray Metallic 200 quattro with some particularly awesome BBS RS wheels under lightly flared arches. In European guise, it was not a car we got here, with the slab-sided 5000 carrying the torch in 1987 – the year the movie premiered. There was a 35 horsepower difference between the European variant and what came to us, too. That was rectified in 1991, though, when Audi very nearly recreated the look of that James Bond car in the 20V version of the 200. With flared arches, 15×7.5 forged BBS RG wheels and a new, double over head cam turbocharged 3B motor producing 217 horsepower channeled only through a manual gearbox and all four wheels, the 200 finally became a chariot worthy of a super spy. Audi also moved in a new direction minimizing badging; the rear window had a "quattro" script defroster and in front the quattro badge adorned the grill, but as with the 1990 V8 and Coupe models, no other model designation was present. You either knew what you were looking at, or you didn't. Most didn't, since these expensive Audis didn't sell particularly well in the wake of Accelerategate, but those that got them bought a treasure of potential and great build quality: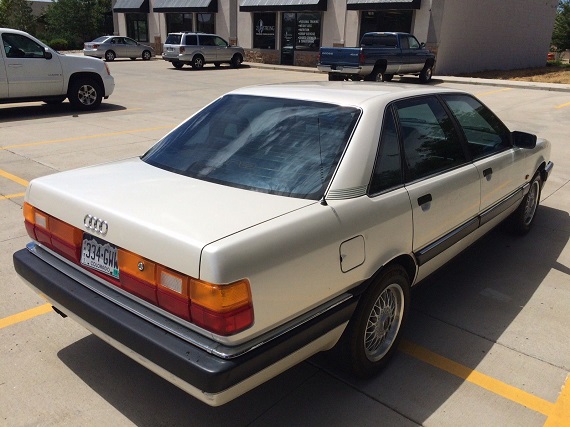 Year: 1991
Model: 200 20V quattro
Engine: 2.2 liter turbocharged inline-5
Transmission: 5-speed manual
Mileage: 106,124 mi
Price: $7,500 Buy It Now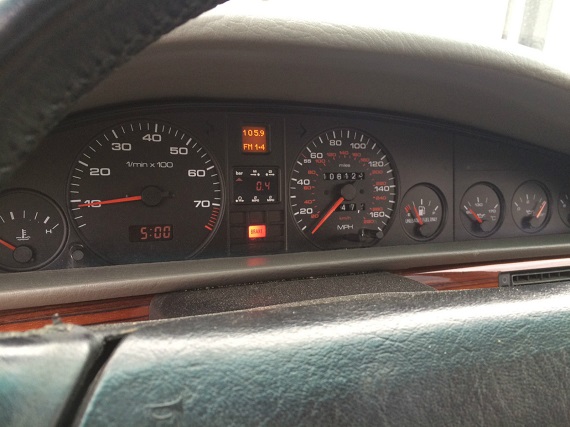 An original stock- non modified, Carfax verified 106,134 mile 1991 Audi 200 20 Valve Turbo Quattro with a 5 speed manual transmission with locking differential all in the Audi special three stage pearl white paint and medium gray leather interior. This vehicle is in exceptional condition with all the options. Mint condition in and out, with very minor wear and tear, especially for a 1991 vehicle. I found and purchased this European wonder from an Audi enthusiast who garaged, washed, polished, and meticulously maintained and loved this vehicle its whole life. We are the second owners, and purchased from the original owner. I was thinking of building this car into a rally/pikes peak/scca car, but it would be a shame to tear it up, and also decided to go a slightly different route-turbo Quattro coupe ( URQ ). If you are reading this far, you know what this car is, often claimed as one of Audi's best of all time vehicles. Maybe you are willing to turn this European wonder into a eats Corvette's for lunch type-looks bone stock, but will take your money every time as a streetwise blistering fast 500+ whp sedan. This road car in its current form is a stabile, surprisingly quick, blast to drive especially at highway + speeds. Mechanically sound, always looked after by VW/Audi enthusiast mechanics.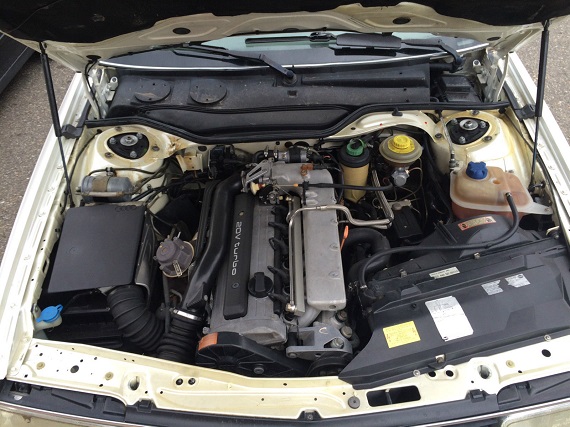 Few do remain in the condition and with the mileage of this car, though they're out there. Other than some typical Bose amplifier issues and a lack of interior photos, what is presented looks quite good. These 200s are pretty soft out of the box and have the notorious "UFO" floating rotor brakes that were replaced with more convention Girling G60 units on the spiritual successor, the S4 (the V8 adopted the G60s in 1992, as well). They can be finicky, but when properly functioning the braking power easily is the match of the 150 m.p.h. cruising speed of the 200 20V. Outside of the Quattro, pricing on these legendary sedans is no where near their contemporaries; most would probably consider a $7,500 M5 to be a bargain in this condition and mileage, but it almost seems expensive for an Audi. Assuming the car is mechanically sound and up to date, it should be worth more than $5,000 – but the big numbers really only seem to come for Avants. Still, even at nearly double the going rate of many other examples of the 200, this one seems like good value if you like being a bit different than the normal crowd.
-Carter