Back in 2020, just before the end of the year, I took a look at one of my all-time favorite cars – the Isdera Commendatore 112i:
That car was itself a development of what you see here – the 108i. Developed by Porsche engineer Eberhard Schulz and Mercedes-Benz engineer Rainer Buchmann as a successor to the C111 prototypes, the CW311 stuck a M100 6.3 liter V8 behind the driver and was pretty outrageous. When it came to market in 1984 in as the Imperator, the motor had changed to a 5.0 version of the M117 and later M119 motors. That was still good to push the Isdera to the best part of 180 mph in the same Road & Track test at Ehra-Lessien, Germany in 1987 that made the Ruf Yellowbird famous.
Somewhere around 13 of the later 'Series II' Imperators were made with the M119, and this one is coming up for sale soon – though, the location will probably give you a clue as to the expected price: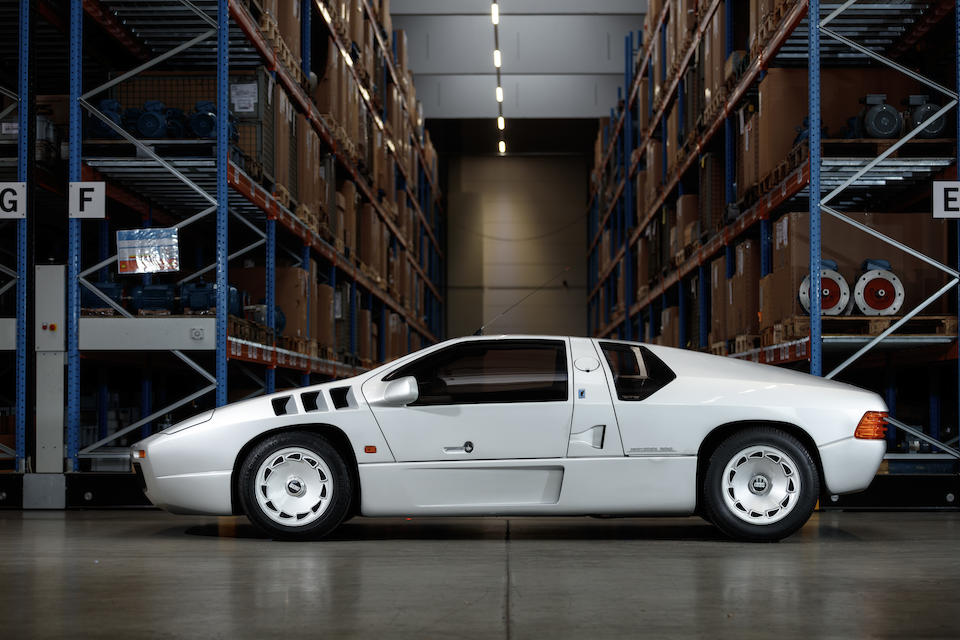 Year: 1991
Model: Imperator 108i
VIN: W09108215KWJ02021
Engine: 5.0 liter V8
Transmission: 5-speed manual
Mileage: 890 km shown (~550 mi)
Location: Monaco
Price: Auction Estimate $590,000 to $820,000
1991 Isdera Imperator 108i 'Series 2' Coupé
Chassis no. W09108215KWJ02021
•One of a mere 30 produced
•Striking gullwing coachwork
•Mercedes-Benz V8 engine
Footnotes

"The goal was not just to be different, to satisfy the incessant desire for more polarising concept cars. We built real cars with unique tangible solutions. Timeless in their execution, imbued by our desire to push innovation forward." – Isdera AG.

Supercars don't get much rarer or more exclusive than this Isdera Imperator 108i, which is the only one exported new to Japan out of a total of only 30 produced in both series. The Imperator 108i was born out of the Mercedes-Benz CW311 concept car of 1978, which Eberhard Schulz, who had worked as a design engineer for Porsche, designed in his free time. Mercedes had no interest in putting the CW311 into production but did not stand in Schulz's way when he established his own company, Isdera, to produce the car. Founded in Leonberg, Germany in 1981, the firm takes it name from the portmanteau for 'Ingenieurgesellschaft für Styling, Design und Racing' (Engineering Company for Styling, Design and Racing). Schulz's first vehicle design, the Erator GTE, had appeared in 1969 and the first model produced by Isdera would be the Spyder 033 of 1982.

The Imperator 108i was produced to individual customer order from 1984 to 1993. Little was changed from the CW311 concept car, the most noticeable alterations being fixed headlights, replacing the original pop-ups, and more conventional taillights, the latter sourced from Mercedes-Benz. Featuring gullwing doors, the glassfibre body was bonded to a tubular steel spaceframe, and like the early Lamborghini Countach employed a rear-view periscope in place of a conventional mirror. Inside, the luxurious interior incorporated components sourced from the Porsche 928.

The original Imperator 108i was powered by a 5.0-litre, 296bhp Mercedes-Benz M117 V8 engine, driving via a ZF five-speed manual gearbox. A top speed of 283km/h was claimed, with the 0-100 km/h dash achieved in 5.1 seconds. Other Mercedes-Benz engines were used in later examples. The Imperator's suspension was pretty much the norm for a 1990s supercar: coil-sprung independent all round by double wishbones at the front, with upper and lower transverse links at the rear. There were, of course, disc brakes all round and the Imperator came with power-assisted steering as standard. In 1991, the Imperator received a facelift that saw pop-up headlights return and the body restyled along less angular, more curvaceous lines. Vents were added above the front wheel arches and the wide bonnet scoop replaced with a single offset NACA duct. At the same time the front grille was redesigned, and the front indicators moved to the wing extremities. Published figures vary with regard to how many of these 'Series 2' cars were made, ranging from 13 to 17.

An exclusive supercar for the connoisseur, the 'Series 2' example offered here was built in left-hand drive configuration and the Japanese customer chose Mercedes-Benz's traditional 'Silver Arrows' livery for his car, contrasting with the black leather interior. Little else is known of this Imperator's history prior to its registration in the UK on 1st December 2016 (UK V5C document available). The car was subsequently sold to the current vendor in Germany and partially restored by MePoRes F. Ulbricht GmbH in October 2017 and Fehr Sportscars Germany at a cost of about €130.000. Their detailed invoice is on file and the car also comes with various subsequent service invoices and Isdera's dating letter signed by Eberhard Schulz himself. A guaranteed head-turner at any gathering, this beautiful Isdera Imperator represents possibly a once-in-a-lifetime opportunity to own one of the most exclusive supercars of recent times.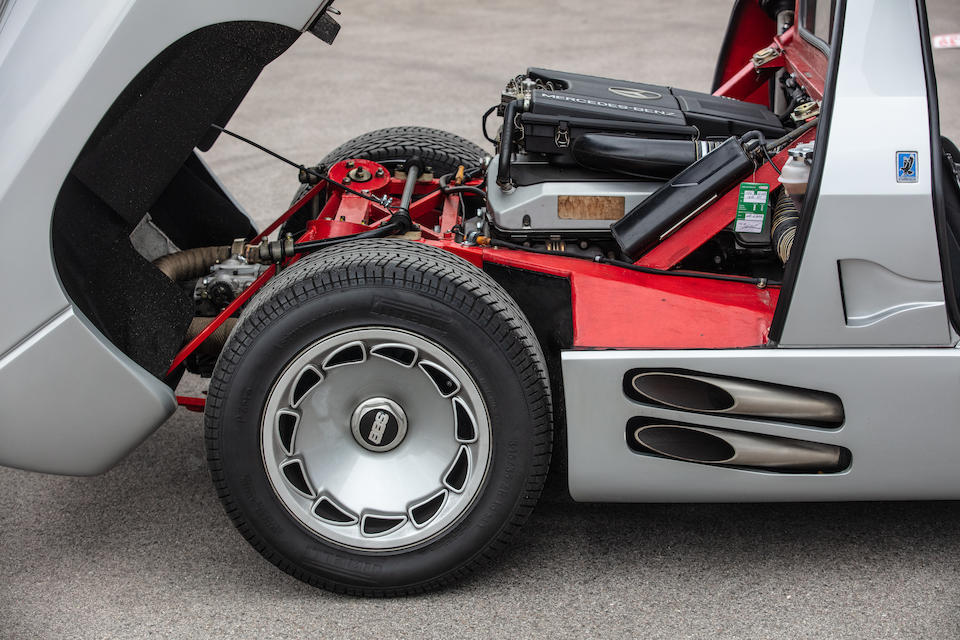 Impressive? You bet. The details on this car are lovely, and even if you spot Mercedes-Benz switchgear and details around every corner it's still a very impressive looking car by any standard. This one spent some time in Japan, which at least two did, and seemingly has been passed through the hands of collectors since new, with very little mileage actually driven. That's a bit of a shame, as these things sound great when they're opened up. What will become of this one? I doubt it'll be thrashed around the track, and it's likely to remain in collector hands given the minimum expected price over a half-million dollars.
-Carter