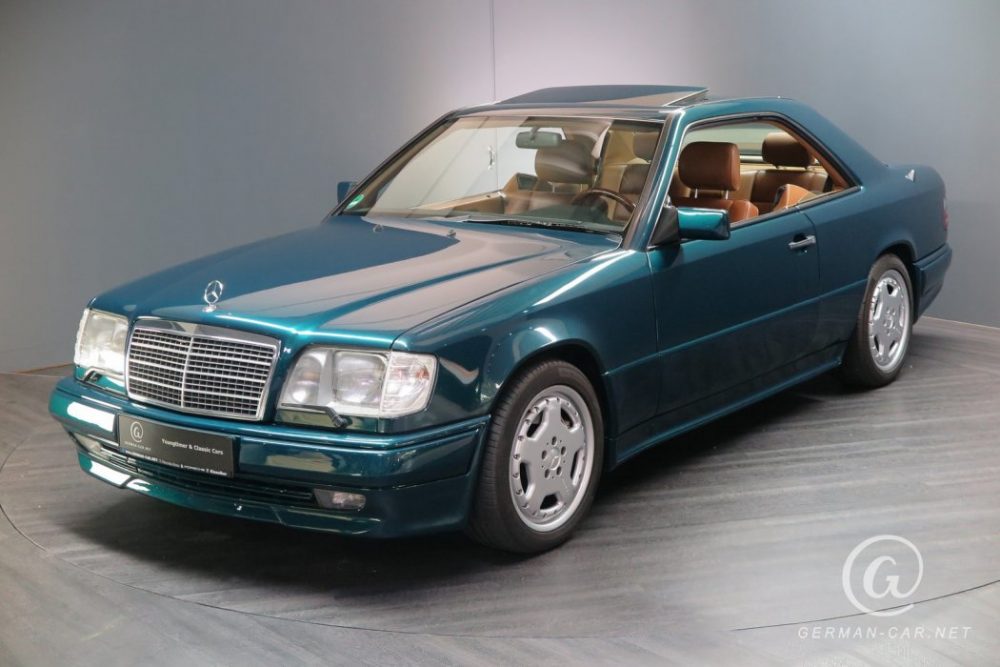 The Mercedes-Benz E36 AMG Coupe is not a car that comes up for sale often. Most of that has to do with there are reportedly only 68 of them in total, with 24 of them being right-hand drive cars for the UK market. So when you see them, take a closer look. What we have today is a 1995 up for sale in Germany with an impressive color combination and a price to match. At least, I think that's the case.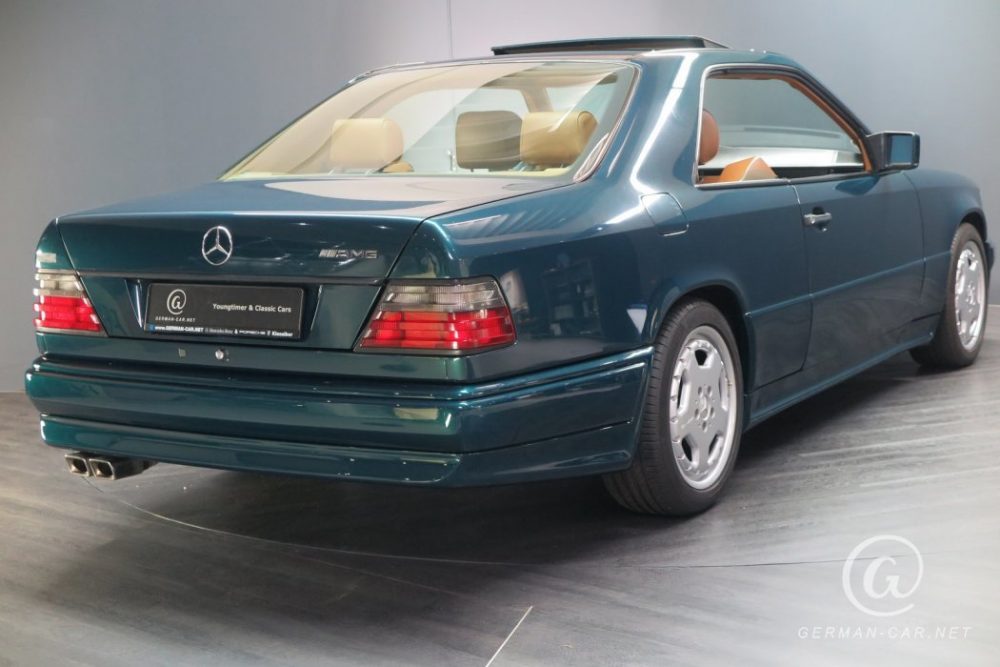 Year: 1995
Model: E36 AMG
VIN: WDB1240521C215257
Engine: 3.6 liter inline-six
Transmission: 4-speed automatic
Mileage: 83,500 km (51,884 mi)
Location: Uelsby, Germany
Price: On Request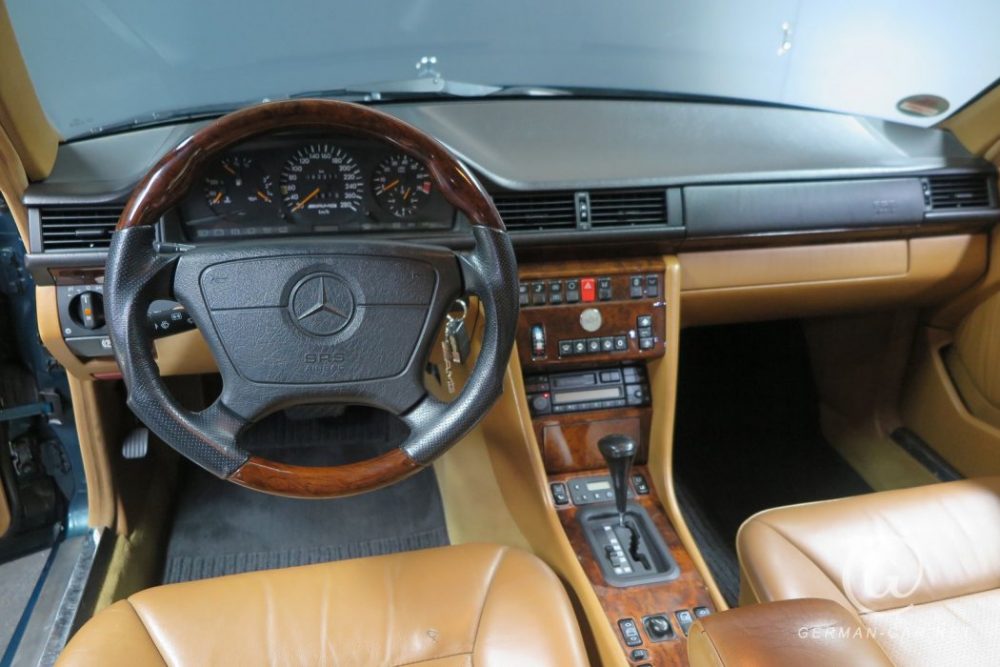 Technically very elaborately revised Mercedes-Benz E 36 AMG Coupe (factory delivery) in the rare color combination tourmaline green metallic with saffron leather.

The vehicle has been technically revised by Mercedes-Benz for more than 30,000 euros, and of course the invoices are available.
The coupe is accident-free and one of only 68 worldwide.

Only the paintwork has some weaknesses, such as slight surface scratches or remains of tree resin / leaf residue.

The AMG 17-inch aluminum rims are the original rims supplied from the factory for all coupes with screws all around.

The interior is well maintained and the root wood elements are in perfect condition. The leather upholstery in the rear is in very good condition and the passenger seat is also very good. The driver's seat has some signs of use, as does the piping on the center armrest.

Technically, the car is excellent, as it has been extensively overhauled and renewed.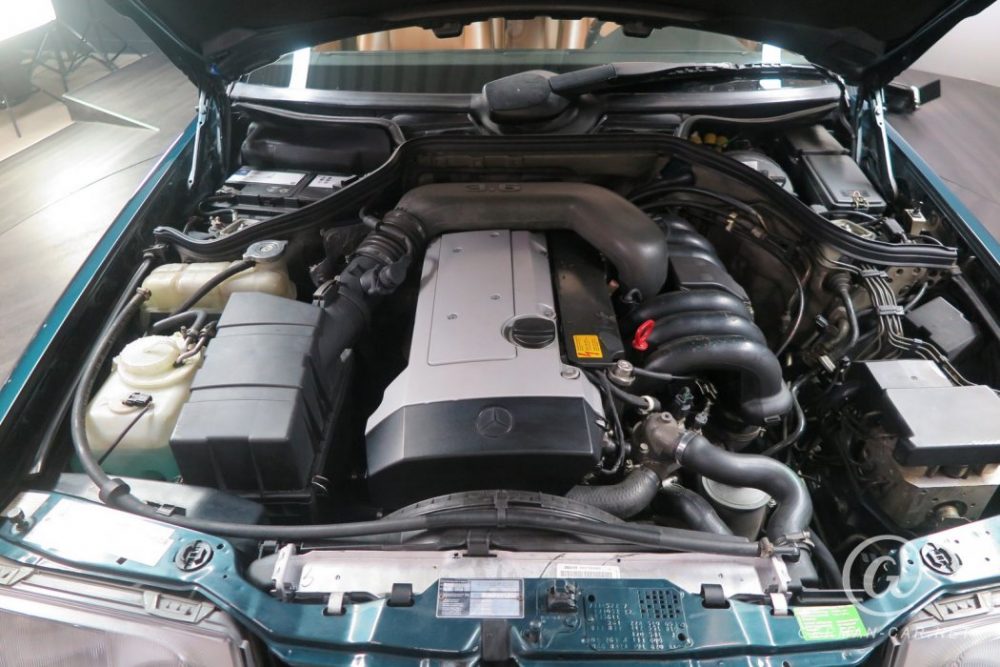 Information on these cars is surprisingly sparse. That's mostly because these were produced right when Mercedes began absorbing AMG in-house so things were a little hectic. My understanding is that these were all legitimate German-built cars, as opposed to other cars that left the factory and were modified by AMG subsidiaries, mostly in Japan. This one seems as genuine as can be as the data card comes back as an E36 and wears option code 957 AMG Engineering Package. This color combo is sublime in Tourmaline Green Metallic over Palomino leather with lots of wood, however steering wheel seems to be aftermarket. An easy fix, but probably should have been taken care of given the asking price.
Some Googling shows a €50,000 asking price, which is up there to say the least. You really have the be the world's largest W124 and AMG fan to justify that asking price, especially since it is a marginal upgrade over the E320. Still, cool to see them still out there, even at the crazy price.
– Andrew