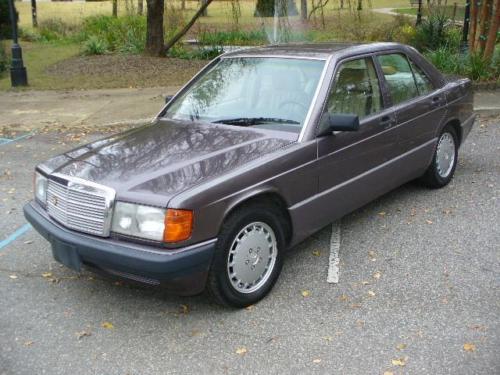 For me, the 190E almost defines the perfect Mercedes-Benz. I'm not a fan of huge cars, so the W201 certainly works on a size basis for me but still embodies all the great things I loved about this brand from the past, including timeless design, solidity and dependability. This 1991 190E 2.6 for sale in South Carolina has the tasty combination of the inline-6 paired to the seldom seen 5-speed manual gearbox. The rare shade of Bornit Metallic makes this baby Benz all the more attractive.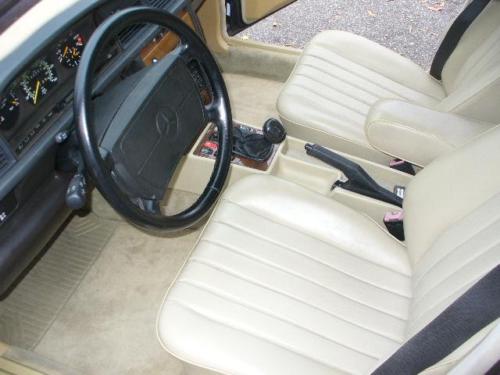 Year: 1991
Model: 190E 2.6
Engine: 2.6 liter inline-6
Transmission: 5-speed manual
Mileage: 211,000 mi
Price: No reserve auction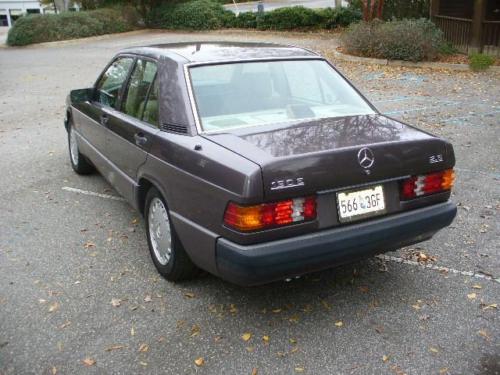 Excellent condition and well maintained 190E 2.6 5-speed. Not Frankensteined together from unmatched and undocumented parts from 2 or more doner cars, but built at the Stuttgart factory with a 717.432 transmission containing a .8 fifth gear overdrive capable of providing mid-30's fuel efficiency.

Starts, runs, shifts, drives and stops exactly as a Mercedes of the golden era should.

100% rust free southern car (Charlotte, NC). The unique exterior color of BORNIT (DB481) is a dark gray with a purplish hue and was only used in 1991. The car has a SA 250 build code which translates to an AMG drivers package (10 additional H.P.)

Many new parts including mufflers, brakes, cooling system, vacuum pods, and struts. Oil just changed.

Everything works as it should including the A/C. Original Leather steering wheel and shift knob are both in excellent condition. 95% left on a matched set of Michelin Harmony tires. European glass headlights. Tools and manuals.

Exceptional quality automobile. Not perfect but condition is an easy 8 on a scale of 10. Drive anywhere, needs nothing. Even the enthusiast will not be disappointed.

Quote from "190E Buyers Guide" posted on Mercedes-Benz Owners' Forums

"The 2.6 VS. 16V debate

So you found an immaculate 2.6 5-speed and your wondering hmmmmmm this or a 16 valve?

I have driven both. I find that they are on equal playing fields. It just comes down to which one looks better in your mind. The 2.6 5-speed came in all colors. The 16v came in 2 colors smoked sliver and black-blue metallic. The acceleration is about the same. The 16 v revs faster and has better throttle response, but the 2.6 has more torque and doesn't have to pull as hard to get to speed. The 16v has an odd dog leg 5-speed where 1st is bottom left and 5th is bottom right. The 2.6 has the standard 1st top left 5th top right shift pattern. 2.6s came with various color leather or MB TEX 16 v came with only in beautiful perforated black leather.

My personal opinion is a 5 speed 2.6 can be made faster and can overall be more pleasurable. Contrary to popular belief the 5 speed 2.6 is much rarer than the 16V. "

The car is also for sale locally, which if sold, would end the auction early.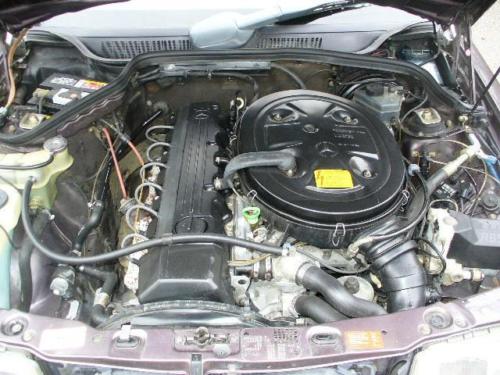 Earlier in the year, we spotted a 1993 190E 2.6 Sportline with a 5-speed manual gearbox sell for $8,300. That car had much less miles and brought in a fair amount of bidding activity due to the fact that you don't see W201s with the Sportline package come up for sale all too often. Considering this car's higher mileage and lack of the Sportline option, I'd think bidding will wind up somewhere not much higher than the opening bid of $5,000. Considering the mileage, this car looks quite well preserved and with the 5-speed manual, you'll be able to make the most out of the smooth powerband of the M103 engine.
-Paul