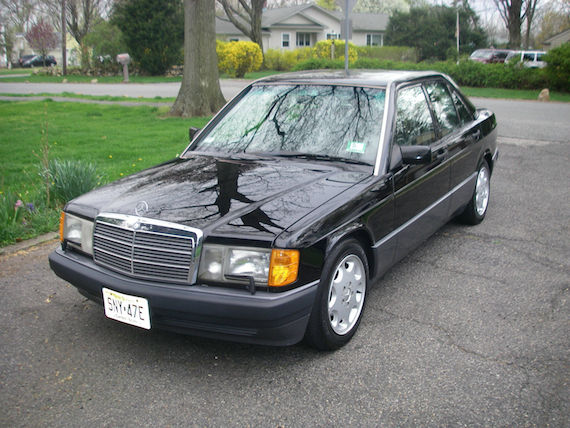 As I was headed to the airport this afternoon, I was scanning eBay to kill time on the commuter train and came across this rarity, right in my backyard. A 1993 Mercedes-Benz 190E 2.6 Sportline with, shock of shocks, a 5-speed manual gearbox! The Sportline option was rare enough as it is, with bolstered seating and a tighter suspension. Couple this trim with a 5-speed manual in desirable black over gray leather, and you have a recipe for one sweet, classic Benz. This example is for sale in Northern New Jersey, having been lightly used by its current owner. This is one of those times you'll see my cursing myself out for having but one parking spot.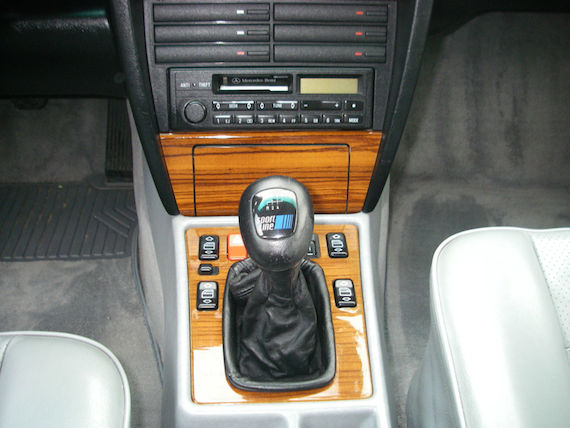 Year: 1993
Model: 190E 2.6 Sportline
Engine: 2.6 liter inline-6
Transmission: 5-speed manual
Mileage: 122,820 mi
Price: Reserve auction
This Car is a great little car. I purchased it on E-Bay 10-11 years ago and looked for one year to find one. There were only 700 total Sport Line cars built and fewer with manual transmission. This was the last year this car was produced and still made in West Germany. It seems like it is built like a tank and a nice fun driver. A 190E 2.6 with the Sportline package and 5-speed manual transmission is rare. The Sport Line model was lowered and you really feel it when getting UP out of it. I believe the Sport Line Edition featured the springs, shocks, steering and seats from the Cosworth 2.3-16V and rated at 168HP. This car has straight Grey leather interior without the red piping and has the wood grain dash. The cracked glass surround shown in one picture has been replaced. See Pic. I have 5 cars and I am moving. Something has got to go. I looked for this specific car (Sport Line, 5 Speed) but I am not a MB expert. If others have any clarification / corrections to my understanding I will pass any comments along.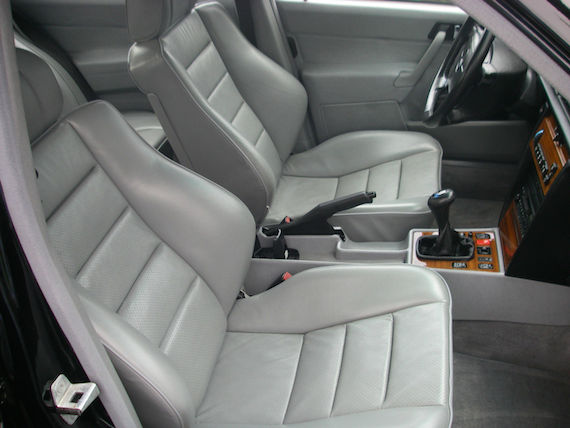 When I was growing up, my father owned a 1992 190E 2.6 and when I showed him this car, his jaw dropped. I think he might consider trading his 2002 MINI Cooper, one of the first 500 to make their way to the US, for this very W201. I never drove a 190E with a manual gearbox and while I understand the manual is not as smooth as a period BMW, I really don't care. With the Sportline option, this is one tidy looking saloon. Prices for the 190E seem to be all over the map. We saw a clean, low mileage 190E 2.6 sell for almost $10,000. I'd wager at a low end, this car might pull $7,000. If the right people get involved in the bidding, we could be well over $10,000. A manual transmission Mercedes-Benz is never an easy sell stateside, but my guess is that there are enough people out there who read GCFSB on a regular basis to realize just how special this baby Benz truly is.
-Paul