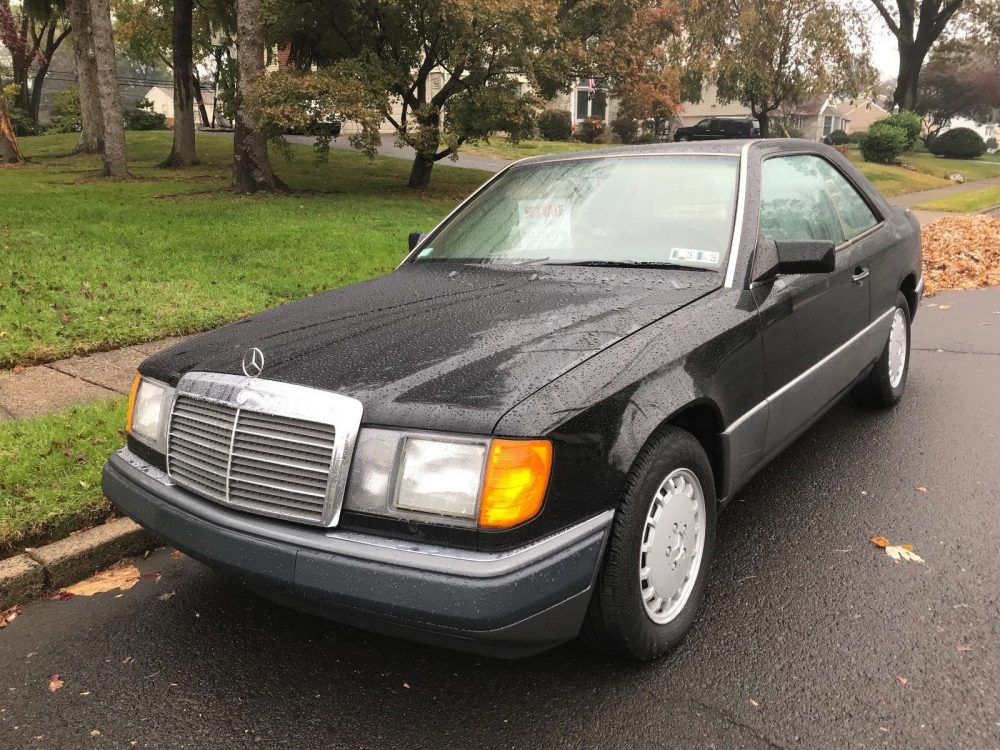 I've said this before, but I want to reiterate it once again. The Mercedes-Benz W124 Coupe has quickly become the next classic Mercedes that everyone is searching Craigslist and their neighbors garages for clean examples to snatch up. For the longest time these were just another old Mercedes that was a really good car in its heyday but time soon passed by for newer cars. Well, now that it is very clear that cars like the W124 won't be made again and the gold rush has started for the pillarless coupe. Some of these really nice cars, especially face lifted E320 Coupes, have been bringing five-figure prices regularly and there doesn't seem to be a short of willing buyers — myself included. Thankfully, there still seems to be a few of these cars out there for sale that represent good value if you want to get in one of these. This example up for sale in Eastern Pennsylvania seems to be just that. Don't get too excited though, this one is far from a showroom example.
Year: 1990
Model: 300CE
Engine: 3.0 liter inline-6
Transmission: 4-speed automatic
Mileage: 231,700 mi
Price: $2,950 Buy It Now
I am selling a 1991 300CE Mercedes-Benz coupe. The original MSRP of this coupe was $72,000+. At the time, it was considered one of the worlds premier mid size luxury coupes. I am the 2nd owner and, have all maintenance records including the original owners service records. Additionally, I have the original Monroney label and other original sales paperwork. Carfax is clean. It is a very good looking 1991 coupe. Please inquire with any questions. This 1991 300CE is in very good condition considering it is 27 years young. The LF seat bottom has a tear that is about 4 inches in length and is in the shape of the interior of the MB star. The RR quarter panel behind R door has a small indentation. Some of the wood is cracked. The headlight wipers have been removed. Uses about 1 quart of oil every 600-800 miles. Have original owners manual and maintenance manual.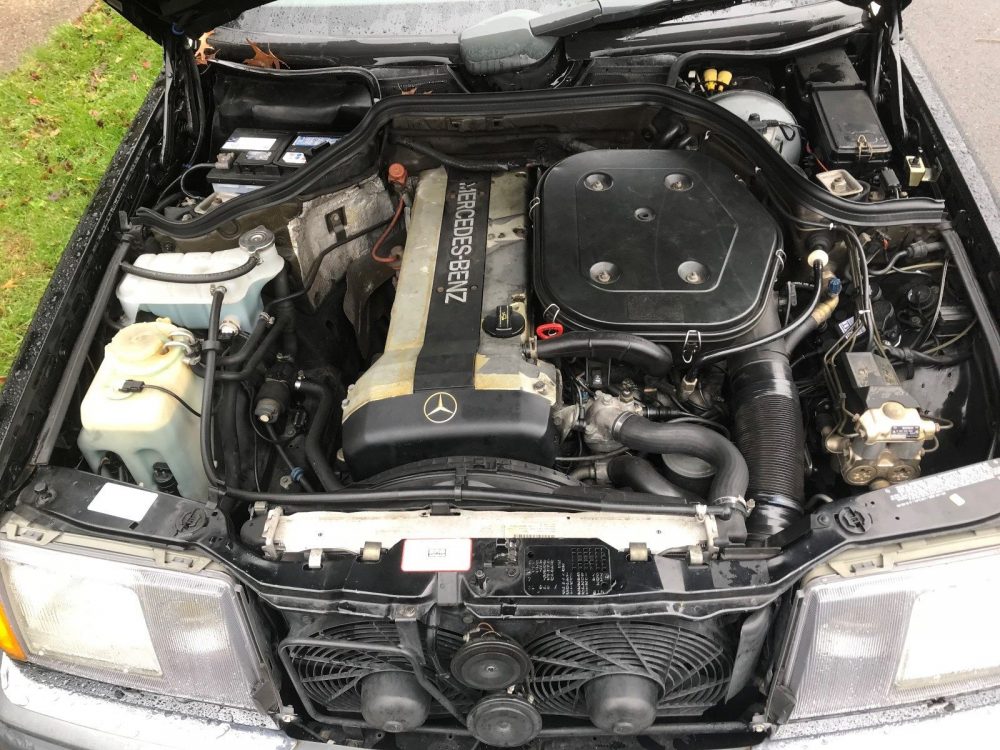 The condition of this C124 doesn't look half bad for having over 230,000 miles. I have to admit that I'm a little skeptical on these photos because leaves don't fall off trees in the spring time so these photos are at least a few months old. The rain water also does wonders for making paint seem nicer than it really is and hiding small imperfections. Inside, nothing looks all that bad and the normally cracked wood seems to be free from any imperfections. The match aftermarket shift knob is a nice touch but there are some major imperfections like the bottom of the driver's side seat having a giant tear in it. Under the hood, the M104 looks clean enough with the typical peeling paint on top of the valve cover. One odd thing about this car is that it's missing both its headlight wipers. I really don't know why you would purposely remove them, but my guess is that they weren't working in the first place.
It is tough to argue a 300CE for under $3,000 and I think this is a good value for what this car is. You could easily make this into a daily driver without having to worry about cosmetic things or stressing about putting a bunch of miles on it. This could even be a nice trail run for someone who wants to try a W124 Coupe before spending big money on a really nice one or even bigger money on a W124 Cabriolet. Overall, this is an honest car for an honest price. No objections from me here.
– Andrew