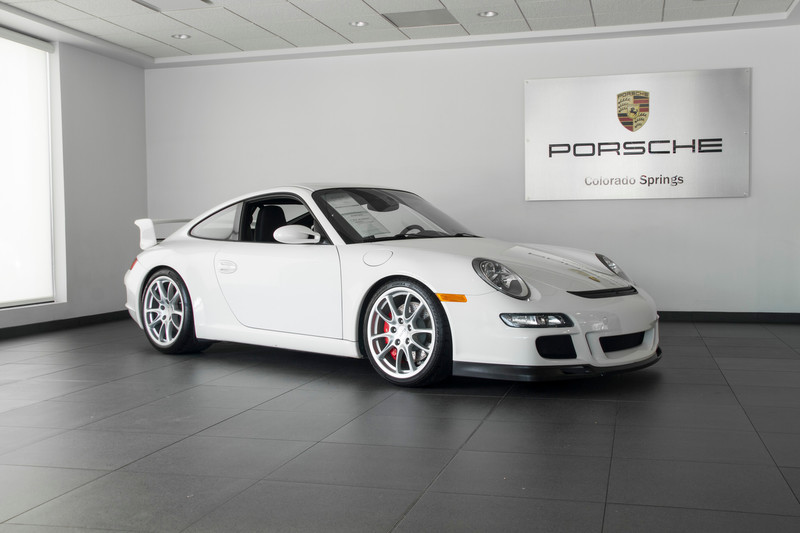 There is something invigorating about a well-kept track car. It's food for the enthusiast's soul. I'm operating a little bit on assumptions here. The first, of course, being that this Carrara White 2007 Porsche 911 GT3 has been used on the track. It's likely a safe assumption given the model and a couple of modifications, but if incorrect it wouldn't be the first GT3 to avoid a track. The second assumption rests entirely on appearances, but again I think it's well founded as this GT3 looks in very nice shape inside and out. Everything will need to be checked out, that should be obvious, but what we see is promising. The promises of a Porsche used as its engineers intended and capable of continuing to operate in that manner for years to come.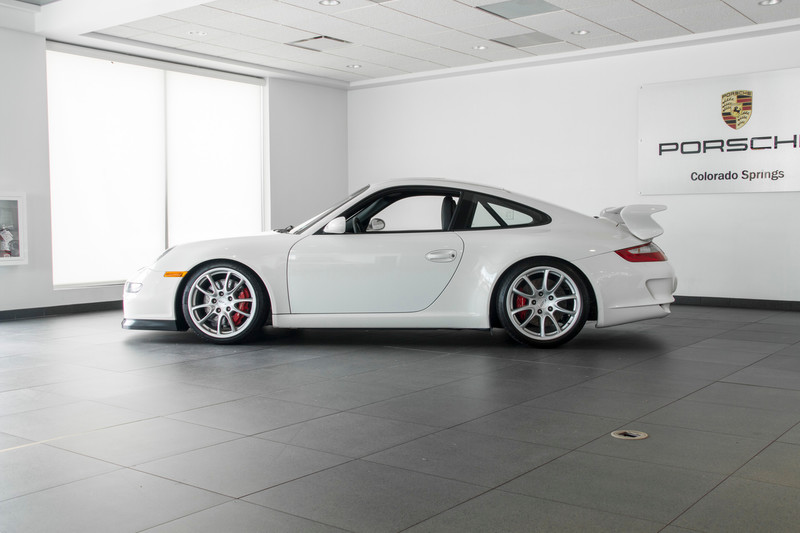 Year: 2007
Model: 911 GT3
Engine: 3.6 liter flat-6
Transmission: 6-speed manual
Mileage: 25,855 mi
Price: $93,397 Buy It Now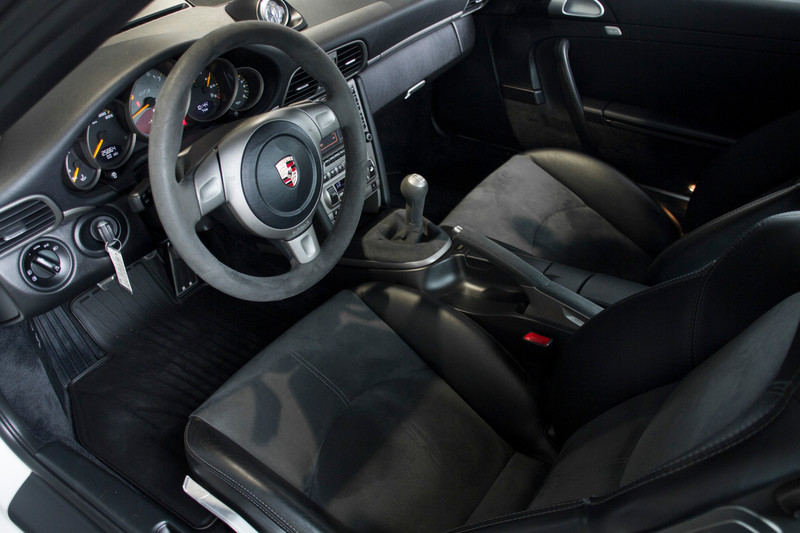 2007 Porsche 911 GT3
Freshly serviced 2007 GT3 with Manual Transmission in White over Black interior. The 24,000 mile service was just done which includes Oil and Filter Change, New Air Filter, New Cabin Filter, New Spark Plugs, and the 2 Year Brake Fluid Change was done at the same time. We replaced all 4 Tire Pressure Sensors and put a New Chin Spoiler on. This GT3 was very well taken care of and has already had the Coolant Pipes secured into the engine case. The GT3 has a High Flow Exhaust, Adjustable Lower Control Arms on the front and rear, and it also has a GMG Partial Roll Cage installed.

Schedule your personal demonstration of this 2007 GT3 today! 719-219-1911

2007 Porsche 911 GT3 Build Sheet
Porsche GT3
28 Black Leather Seats
342 Heated Front Seats
375 Standard Sport Seats
420 19″ GT3 Wheel
480 Manual transmission
490 Sound Package Plus
640 Sport Chrono Package
810 Floor Mats in Interior Color
B4 Carrara White
P12 Self-Dim Mirrors & Rain Sensor
P16 Porsche Communication Management (PCM)
P74 Bi-Xenon Headlamp Package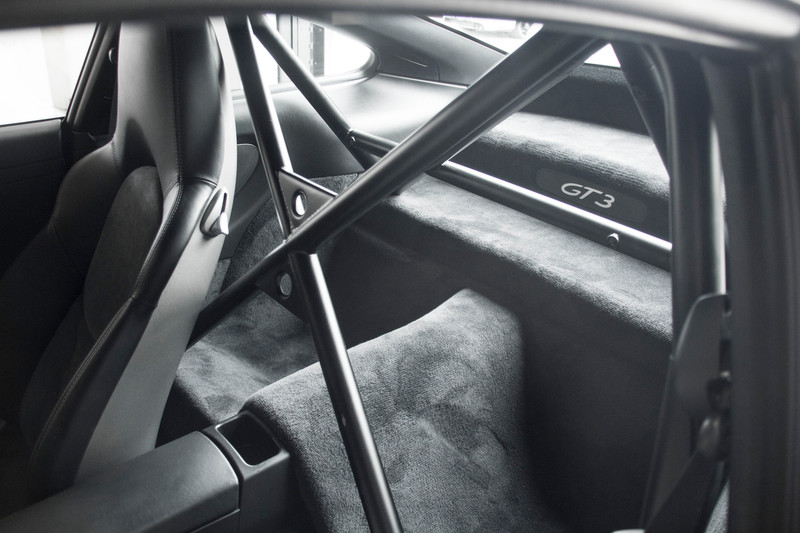 A Carrara White GT3 isn't necessarily what I think I'd make as my own choice, but it is a classic Porsche racing color and I must admit it does look great on the GT3's lines. Not all cars look good in white. The GT3 pulls it off well. While we can't really call this one high mileage by any means, more than 25K miles is a decent bit of usage compared with most GT3s we see. But this one still looks in fine shape. I'm not sure we'd really see much in the way of imperfections in white paint with pictures such as these, but there certainly isn't anything to give us pause. We are told that the chin spoiler has been replaced. The interior, where we would notice the imperfections, looks in good shape. It's clean and crisp with little noticeable wear. The partial roll cage should be a worthwhile addition for anyone with a track focus.
The 997 GT3 sits in a nice place in the market right now and I think this one is priced reasonably well. As mentioned it has a few more miles and a few modifications that would bring the price down, but for $93K you're getting a good bit of car for your money. You could find yourself a 996 GT3 for less money with similar miles and in similar condition, but for many the aesthetics and added performance of the 997 make the extra cash worthwhile. Presented with both I don't know which I'd choose (probably whichever one presented in the best condition and color), but it's certainly nice to have such options.
-Rob