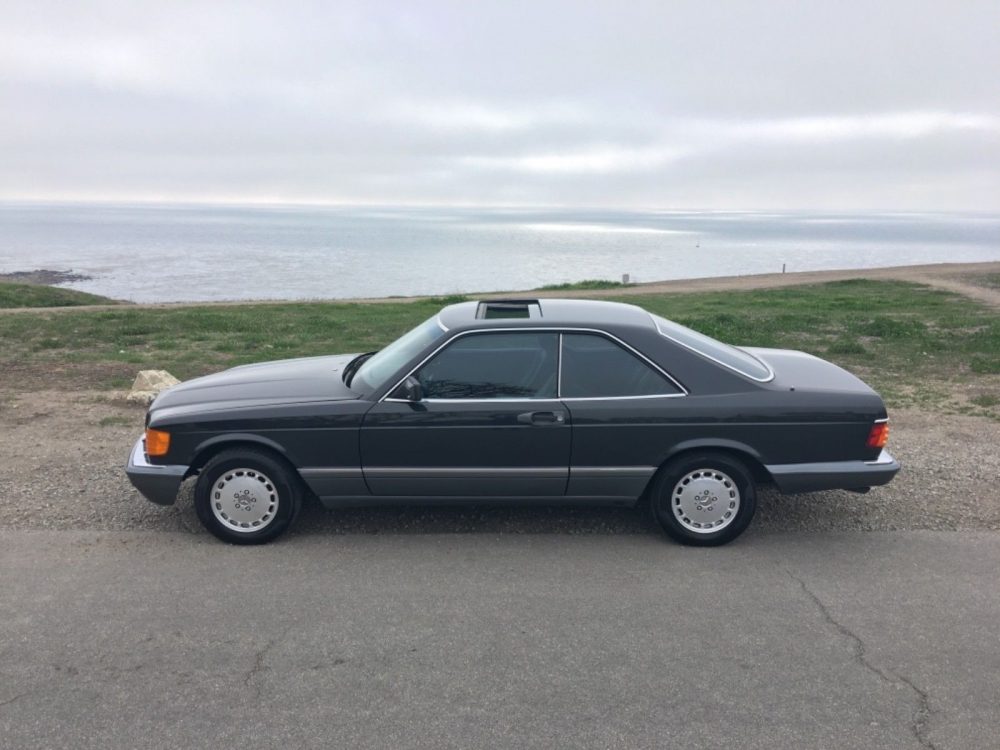 There isn't a whole lot left to be said about the Mercedes-Benz W126 coupe and especially the 560SEC. But, I keep finding really nice examples of them for sale, so more words are needed. If you at the main body line in the photo above, you see how everything is perfect until you run into that big, clunky door handle. The designer of this car, the legendary Bruno Sacco, said that it is the only flaw in an otherwise nearly perfect design. Those door handles were not his idea, but rather the engineers that focused on safety and all the other stuff that ruins fun. Supposedly whatever the original design on paper was for this coupe wasn't deemed safe and functional in a crash so they had to go with what you see today. Sacco even went as far as saying he wanted to have those door handles modified on his personal 560SEC just because it bugged him so much. I see his point and who am I to argue with the guy who designed some of the most iconic Mercedes ever?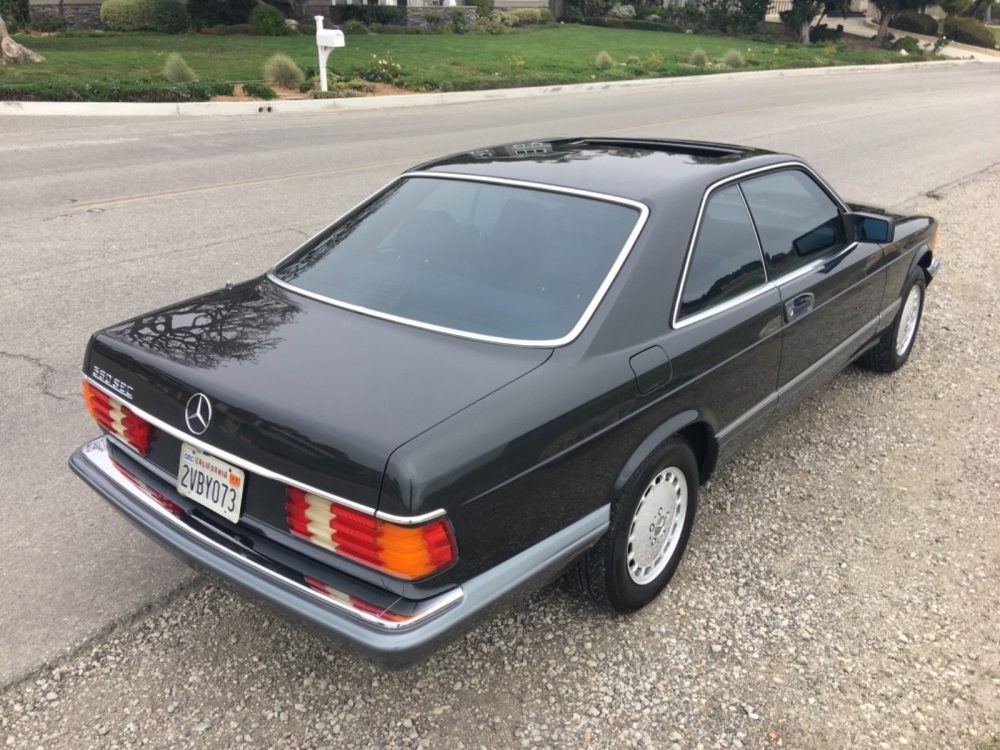 Year: 1991
Model: 560SEC
Engine: 5.5 liter V8
Transmission: 4-speed automatic
Mileage: 147,560 mi
Price: $11,500 Buy It Now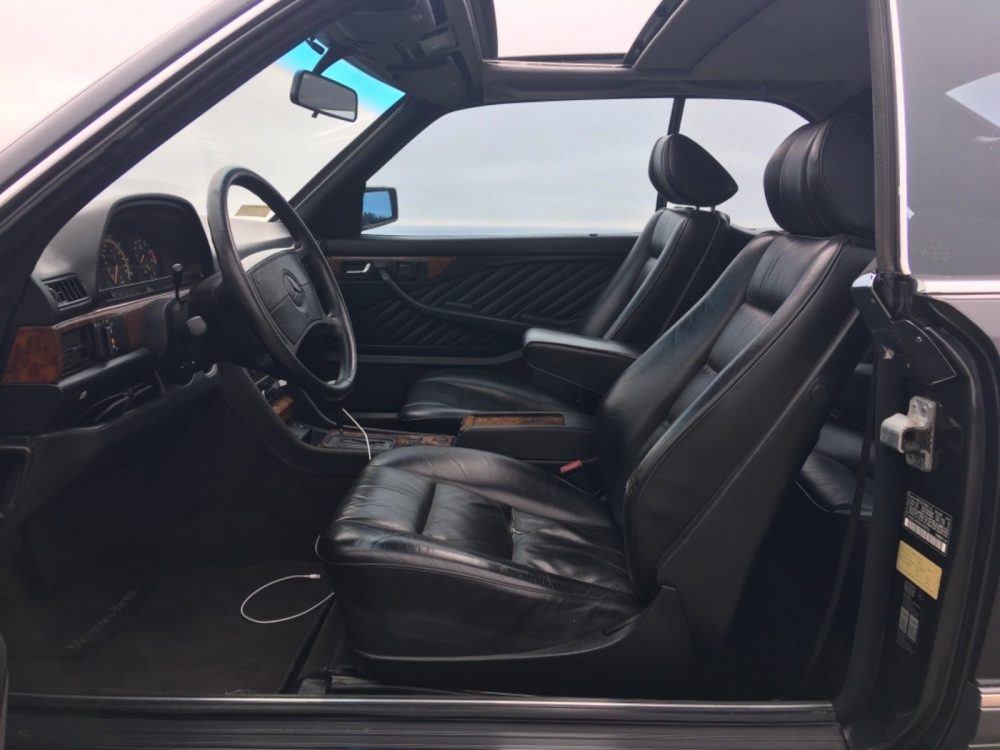 1991 Mercedes Benz 560sec

This 1991 Mercedes-Benz 560SEC is finished in Black Pearl Metallic over black leather and carried an original MSRP of $86,555 according to the included window sticker. The car was first sold in California and was purchased by its second owner in 1996. The seller acquired the car from its second owner in late 2014, and it has stayed in California from new. The odometer now shows 147,560 miles, and power comes from a 5.6-liter V8 paired to a 4-speed automatic transmission. This W126 is described as stock aside from a Kenwood stereo head unit, and it was most recently serviced in August 2017 as detailed below. The car is now being offered with recent service records, factory books, a clear Carfax, and a clean California title.

The exterior is finished in Black Pearl Metallic, and a scrape on the front bumper below the passenger-side headlamp is shown in the gallery. The seller reports that all exterior lights are functional. Note the early 1990s-issue California plates front and rear.

This car utilizes a self-leveling rear suspension system, which reportedly works properly and is claimed to be leak-free. Pirelli P6 all-season tires were mounted on the polished OEM 15″ wheels just over a year ago.

The black leather cabin features dual power and heated front seats. A tear in the driver's lower seat cushion can be seen and is also depicted in the gallery.

A Kenwood CD/MP3/USB/Blueetooth head unit is installed, while the rest of the interior has been kept stock. The heater, A/C, buttons, windows, and other features are claimed to function properly. The seller has added approximately 13k miles since late 2014, and the six-digit odometer currently shows 147,560 miles.

According to Mercedes, the naturally-aspirated 5.6-liter V8 produced 238 horsepower in US-spec cars when new. Power is sent to the rear wheels through a 4-speed automatic transmission. On August 6, 2017 the car received a Mobil 1 synthetic oil change, a coolant system flush, a new air filter, and new transmission/differential/transaxle/power steering fluids. Complete service records from the past four years and a few receipts from the previous owner are included. This Mercedes passed a California emissions test in December 2017.

According to the original window sticker, this car is optioned with ASR Automatic Slip Control and carried a total MSRP of $86,555. Factory manuals also accompany the sale.

The accident-free Carfax dates back to November 1992 when the car had just under 19k miles. Southern California ownership is reported along with consistent odometer readings.

My car was previously featured on Bring A Trailer .com. The auction concluded Friday June 1st 2018 at a final bid of $10,000. Due to the buyer having some last minute financial difficulties, the sell fell through. BAT reached out to many back up bidders a few weeks after the buyer informed me of his situation at the moment. Unfortunately they had already struck deals with other sellers with C126 cars.

Please note that this is not a perfect concord car. It is a fantastic driver with zero mechanical issues. This car is almost 30 years old. The paint is in great shape for its age. I assume it's been touched up over the course of its lifetime to remain in such good condition. Expect a blemish or two but nothing significant.

Feel free to contact me with any questions or to schedule an appointment to see the car.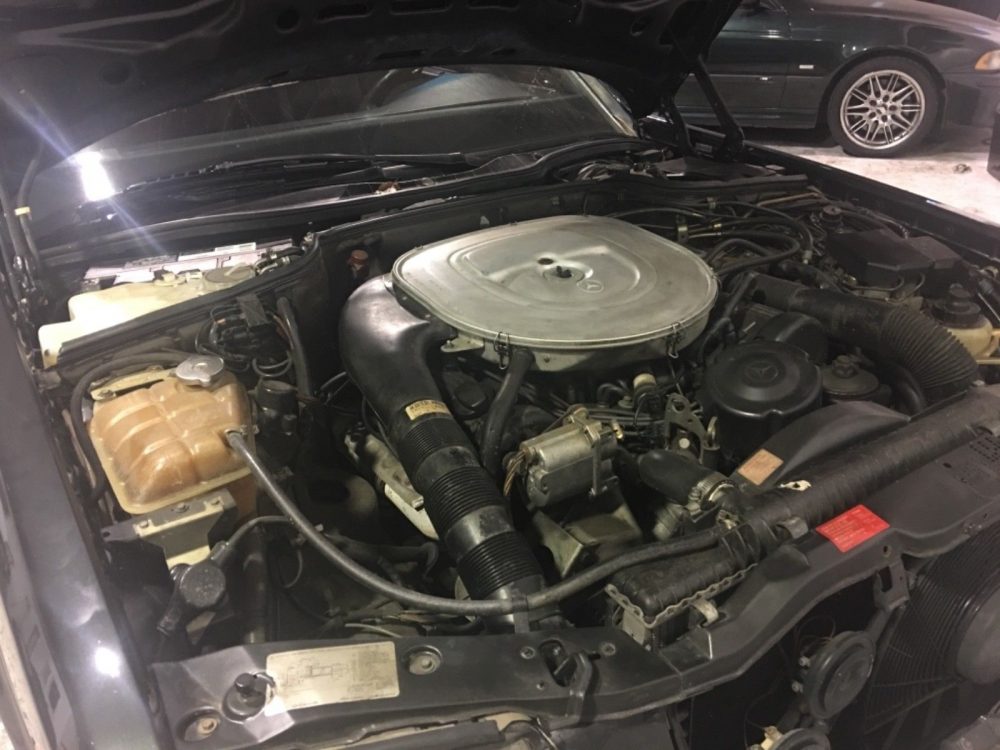 This 1991 560SEC up for sale in California is in the tried and true Black Pearl Metallic over black leather. It's classic, it looks great but it has a few flaws. There are some love taps on the bumpers, the wheels could use a refreshing, there is a small tear in the seat and the center console wood needs replaced. Other than that, sign me up. All of this stuff is minor and could be fixed in an afternoon, so I am not seeing a real downside to this car. The 147,000 miles are most than what I usually see on these big coupes, but this wouldn't stop me from diving into this car. Even better, I think it is priced pretty competitively.
The seller has a Buy It Now of $11,500 on it and I think that is totally fair. You can't find many 1991 560SECs for around $10,000 and if you do, they probably aren't worth the trouble. I think you could probably even have this one as a daily driver and continue to pile on the miles without much guilt. I might pop open those valve covers to take a look at the timing chain guides, but even if they do need replaced it is worth spending the money. These aren't getting any cheaper and I think demand is always going to be there for them. The C140 and C107 coupes just aren't loved like the C126s and I am willing to bet it is going to stay that way. Grab your C126s while you can before they really get expensive.
– Andrew