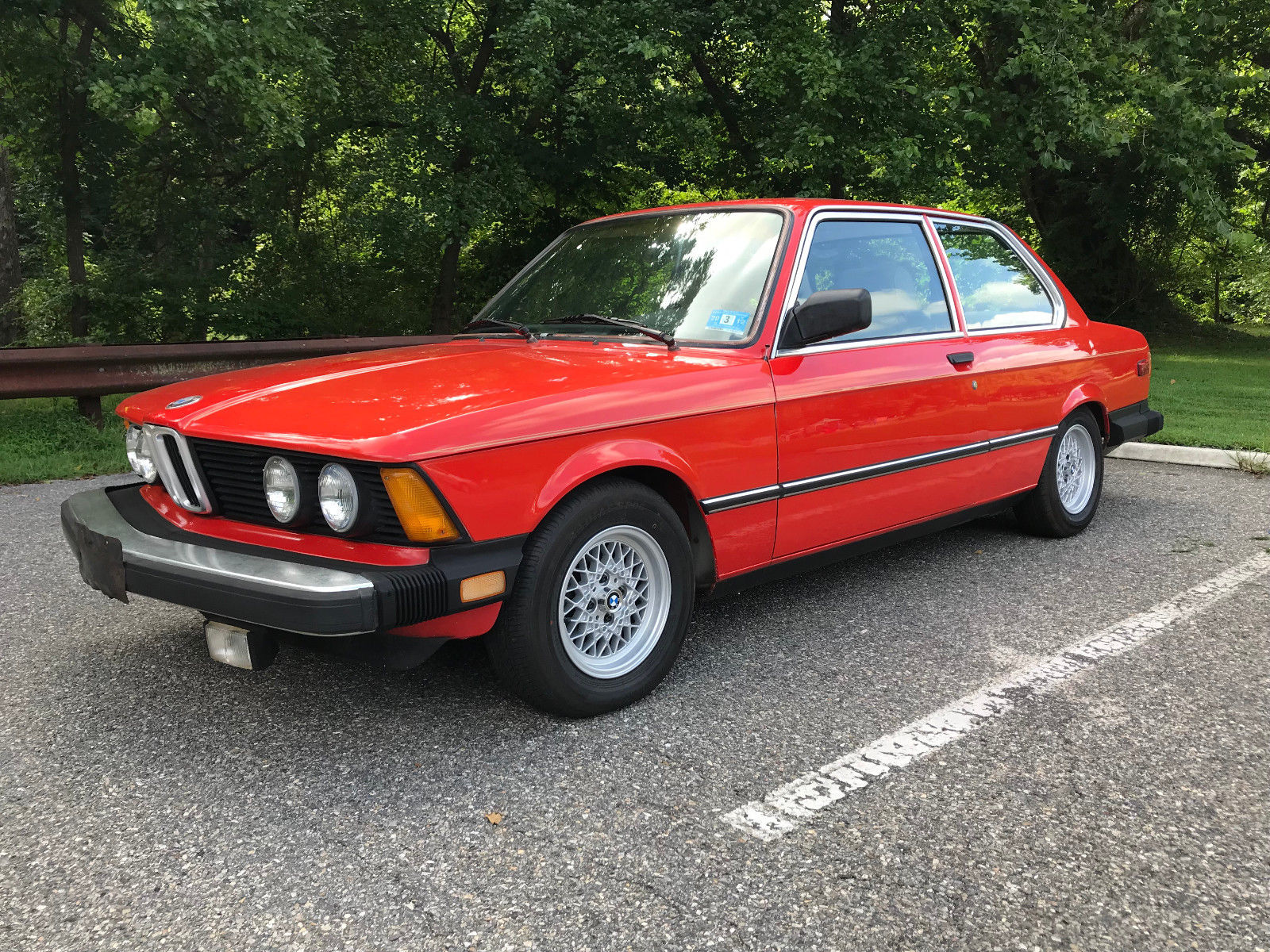 Perhaps 2019 will be the year of the E21? Along with the early 7-series E23, these relatively unloved BMWs remain solid values in the classic car world. Why? Well, it's pretty simple. The E21 didn't have the spunk of its E10 predecessor, nor the looks, power or handling of its E30 replacement. Even without those bookmarks, if you're looking at late 70s to early 80s BMWs, the star power still is firmly planted in the E24 while the E12 and early E28s are more classic and practical. That leaves the E21 in a strange limbo of value, making it hard to justify restoration or keep miles off a clean chassis.
So herein lies this comparison; both Henna Red 1982 BMW 320is, I found a pretty clean light restoration candidate and a reasonably clean high mileage "S" package. Traditionally, the Sport package has always been the star in this Washington Generals lineup, so will that hold true today?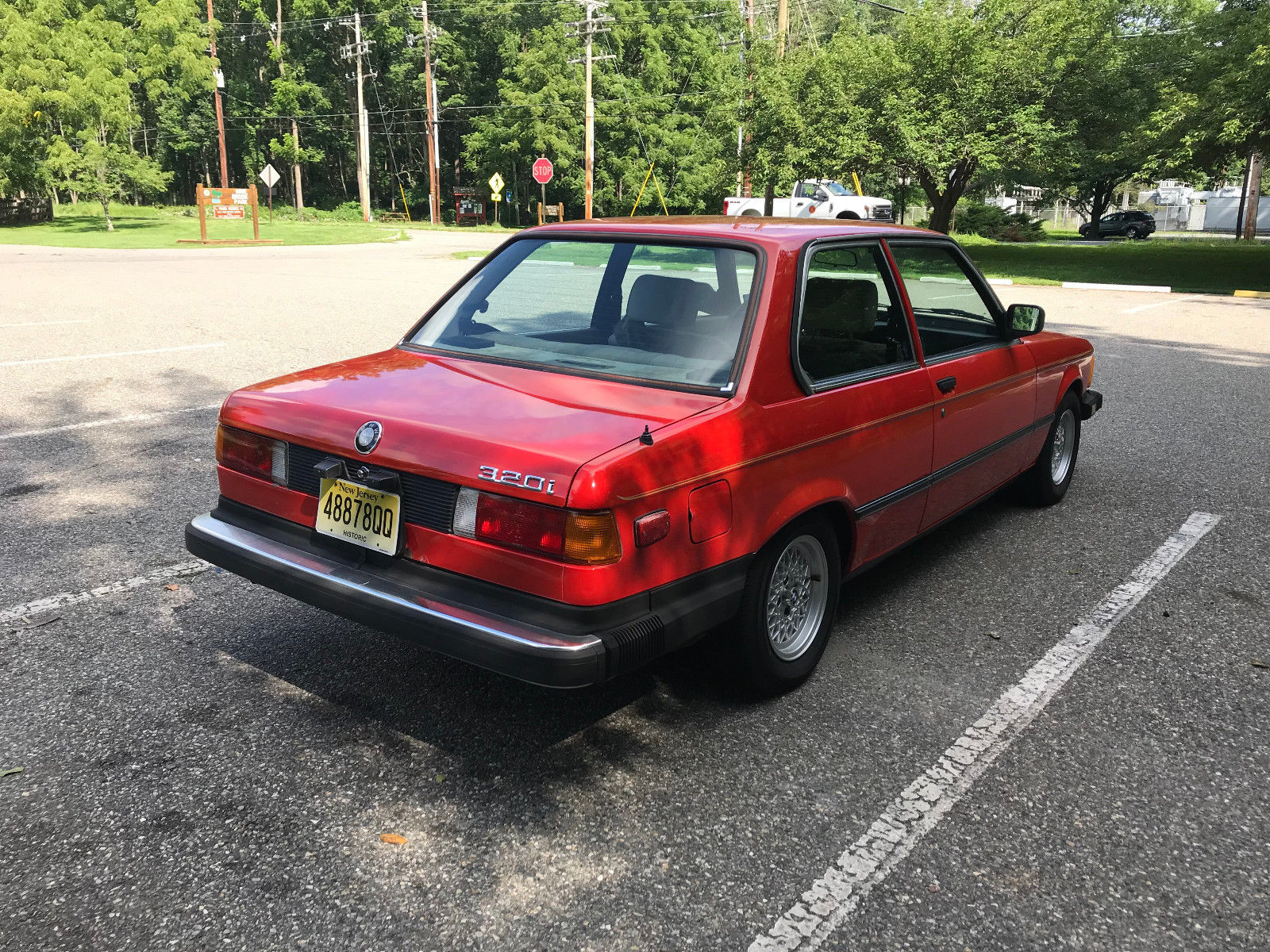 Year: 1982
Model: 320i
Engine: 1.8 liter inline-4
Transmission: 5-speed manual
Mileage: 121,000 mi
Price: No Reserve Auction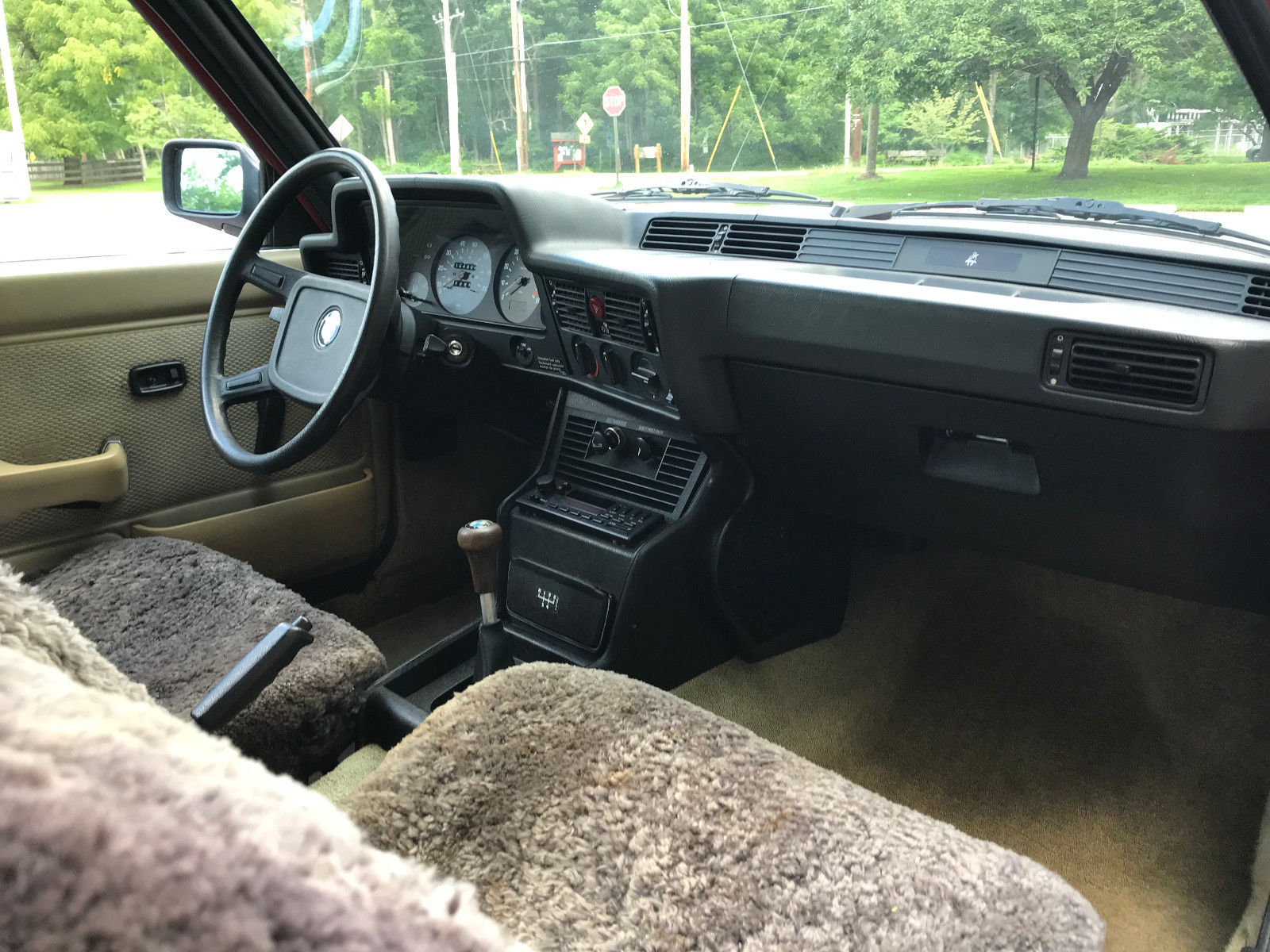 NO RESERVE AUCTION

Up for sale is a nice e21 BMW 320i 5 speed. Hennarot red over tan cloth interior. Car was purchased by its current owner over 20 years ago in Nevada and brought back to NJ. Around 10 years back the engine was completely rebuilt (see picture of receipts) with new European head, bottom end gaskets, piston rings, main and rod bearings, rocker arms, timing chain, etc. At the same time a new Weber carb was fitted. The alternator and exhaust system were replaced as well. The front end was rebuilt along with Eibach springs and Bilstein sports at all four corners. Recent work includes a new battery and oil change. The AC system was refurbished and blows decent and cool as well. It is a very strong runner/driver. The car has only been driven about 1500 miles since all this work was completed. He just sat it in the barn and forgot about it!

The car is in decent shape. The body does have some rust in the typical areas such as the rocker panels and rear license plate area, but nothing major structural in the front and rear shock towers. Floor pans are nice as well. The paint on the hood is mismatched. The radio is temperamental and there's a noise if you fully depress the clutch pedal to the floor. All in all it's a nice little daily driver that could be a looker with some elbow grease or drive as is.

Feel free to message for more photos of the car.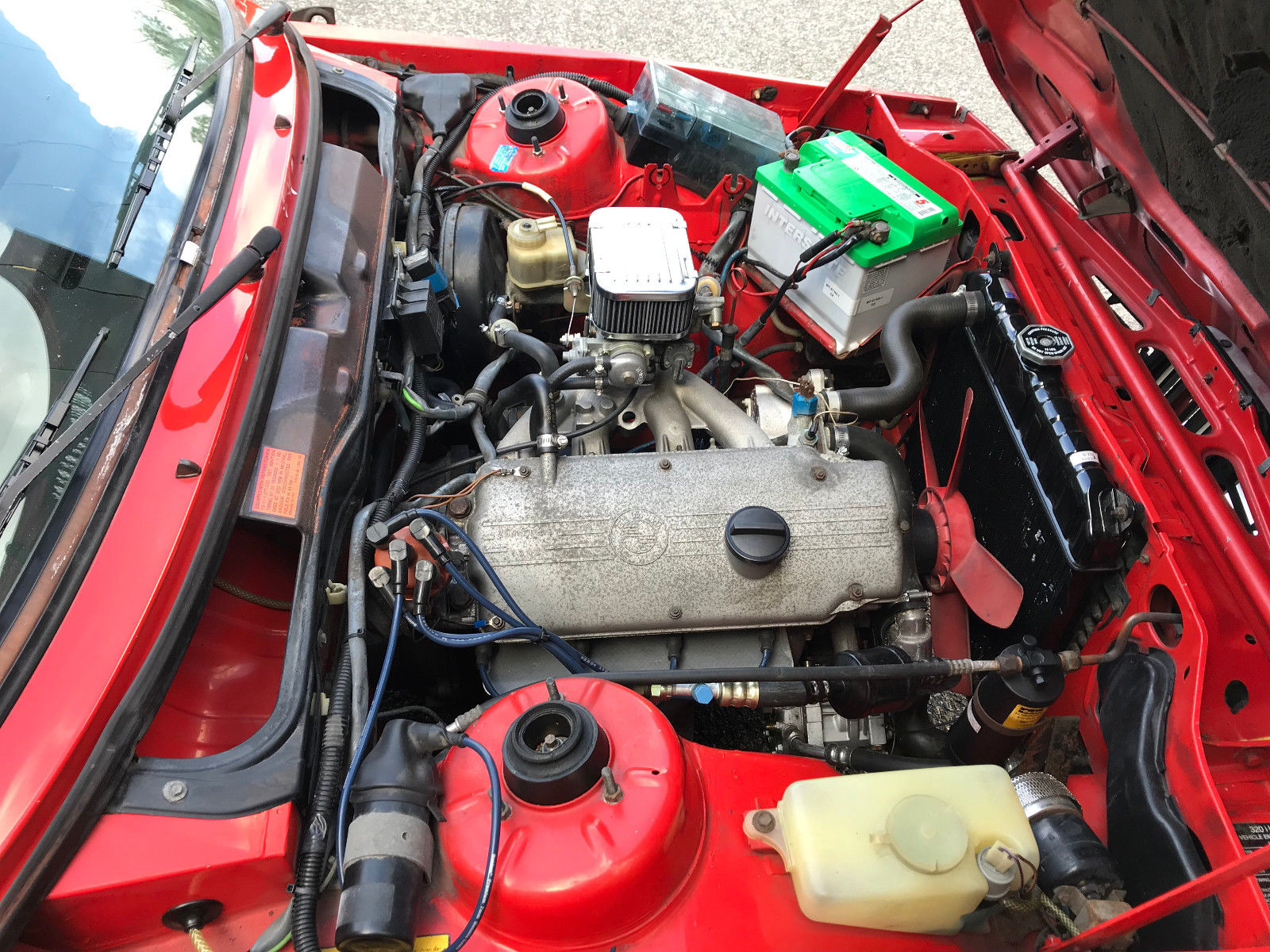 There's a lot to like on this car. The Henna Red paint shows well, the BBS Mahle wheels are a great fit, and the lowered stance looks a lot more purposeful than the standard ride height. It was a Southwest car, though that's been negated by twenty years of service in New Jersey apparently. I bet the car was pretty clean in 1998! The Weber and rebuilt motor should give a bit more motivation to the M10 than many at this point in the game, and though it's not the more desirable Recaro interior the tan seats look clean. Downsides? It's got rust and the paint isn't perfect, but it doesn't look like it's unsurmountable cancer. You just don't want to wait too long before tackling it, for sure. The upside is that will keep the price down, and right now this otherwise pretty clean and tidy E21 can be nabbed for under $3,000 on the no reserve auction.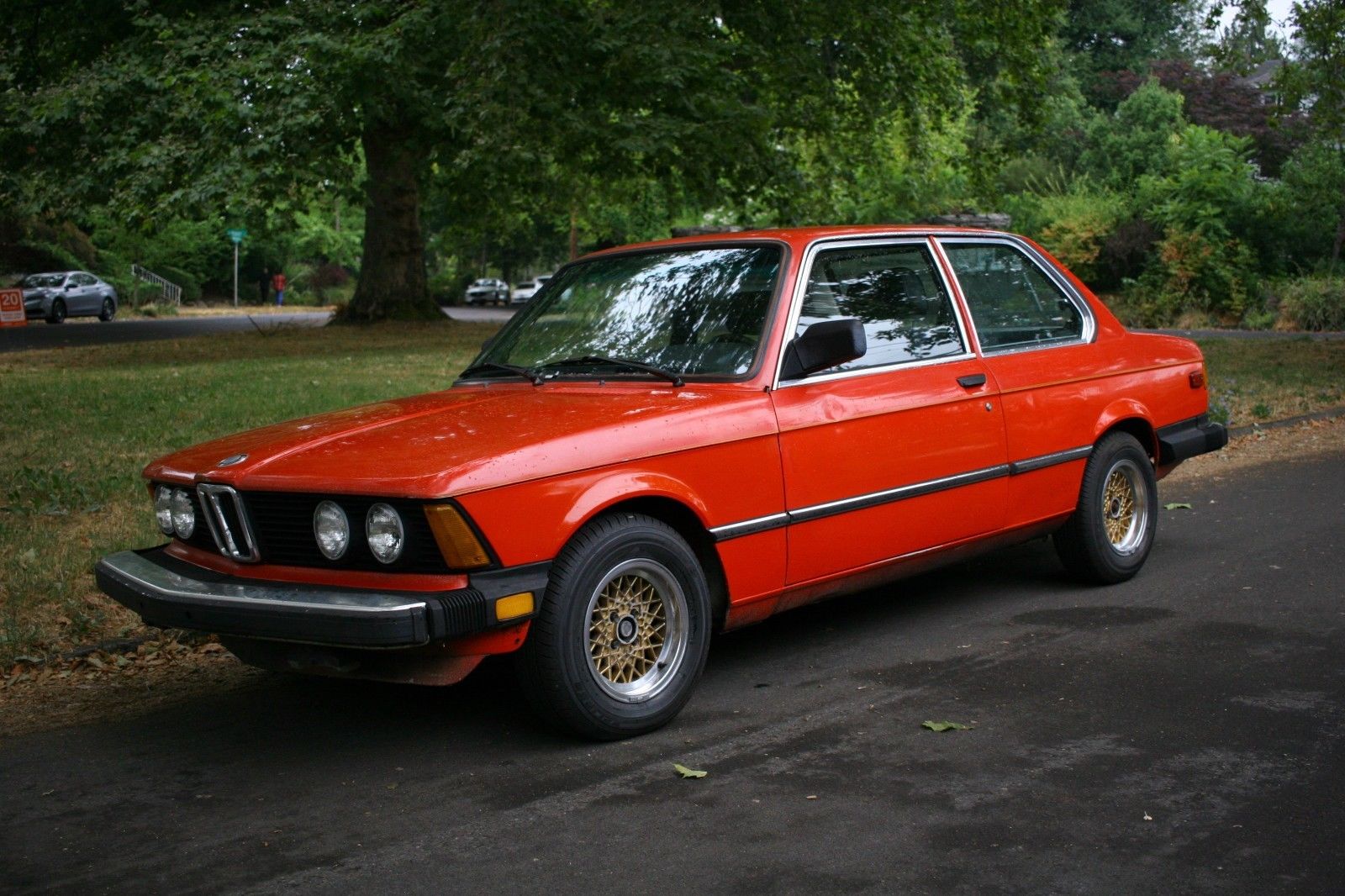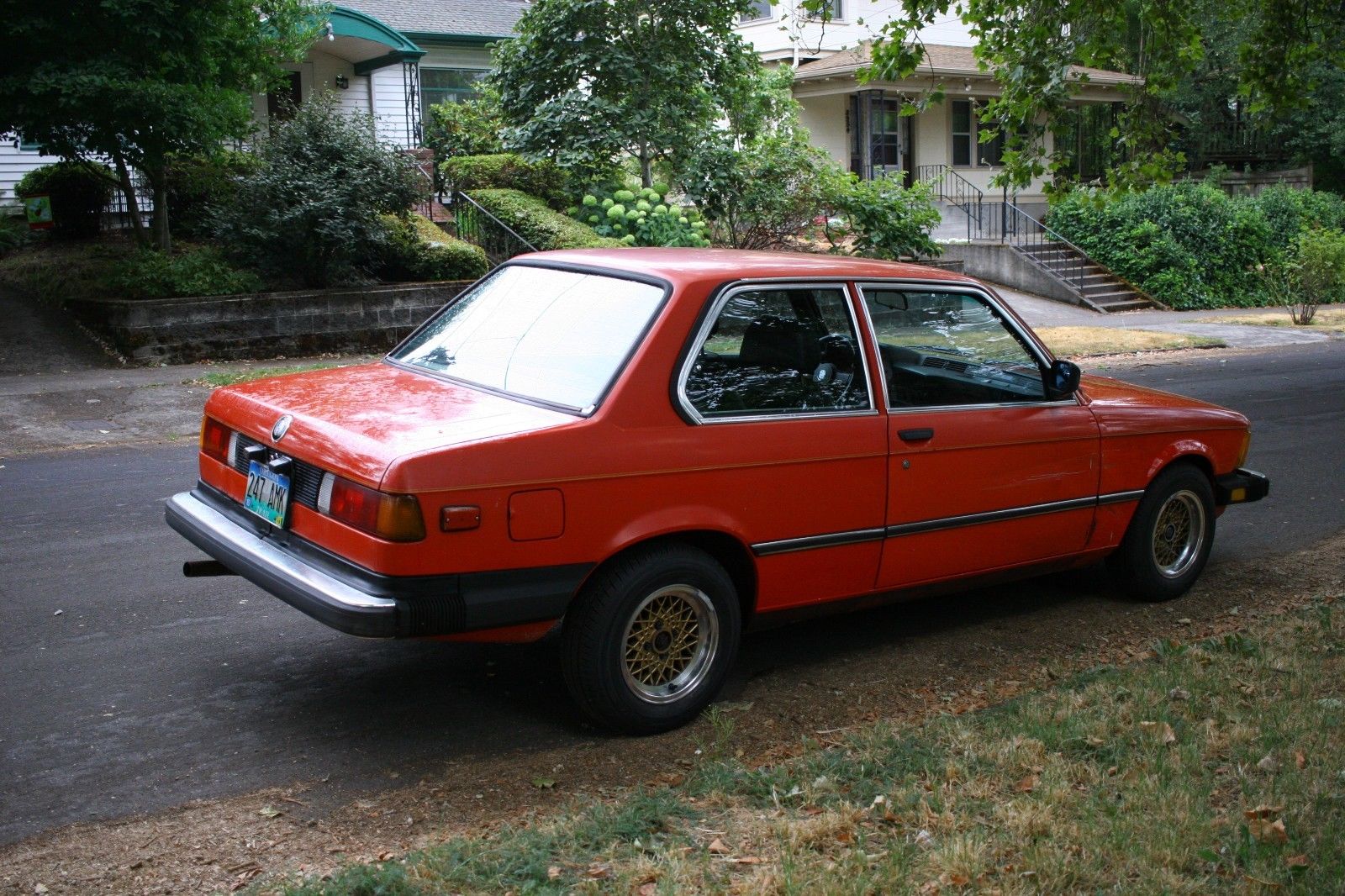 Year: 1982
Model: 320iS
Engine: 1.8 liter inline-4
Transmission: 5-speed manual
Mileage: 291,603 mi
Price: $5,500 Buy It Now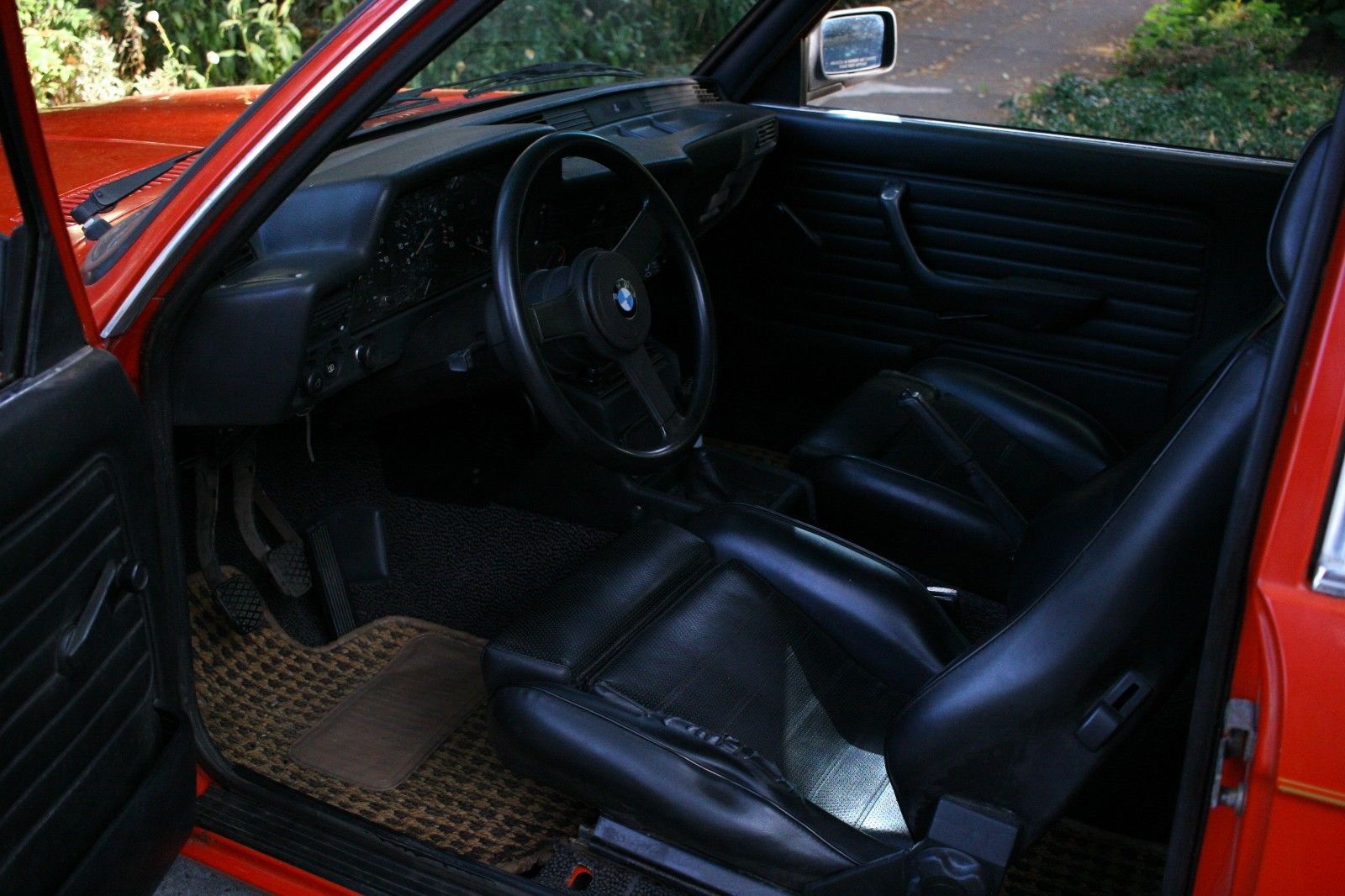 Up for sale is my henna red 1982 BMW 320is. I'd love to keep it but could use the extra space and would rather finish building my bmw 2002, so heres your chance to own it.

This S package 320i comes with some desirable factory upgrades like Recaro sport seats, 3-spoke leather-wrapped steering wheel, limited slip differential, upgraded any roll bars, 13×6 basket weave wheels, and a larger tool kit. The previous owner stated that the engine had been rebuilt at one time but didn't provide any paperwork, although it does run quietly for an m10 so this is very possible. The getrag 5 speed transmission shifts smoothly through all gears. The factory suspension is in good shape with some added sachs sport shocks. The 13" basket weave wheels have a polished lip and gold centers wrapped in a set of toyo tires.

Moving on to the interior the dashboard is in very good shape for its age only showing one small crack about an inch long. The Recaro sport seat interior is in good shape other than the typical worn drivers side bolster. This model also comes with air conditioning although I haven't gotten around to charging the system since the dual function sun roof and all the side windows work great. Solid floors, clean carpet and a set of classic coco floor mats tie the interior together nicely.

The exterior of the car is in good driver quality shape with some small dings and dents from over the years, the worst damage being a scrape along the front passenger side fender/ door area. The original hennarot red paint has some rock chips on the nose and is faded in spots but buffs out easily. It also has the optional front fog lights but are missing the lenses.

Overall this car is a great example for a bmw enthusiast thats looking for an easily restorable car or just a fun vintage daily driver to cruse around town in. Being only 1 of the 2500 sport model 320i's these cars are becoming more rare everyday, especially since many of them end up getting parted out for the desirable S parts. That being said this car is being sold as is where is with a clean Oregon title in my name. $500 PayPal deposit upon winning bid and full payment within 7 days. Buyer is responsible for vehicle shipping or pickup.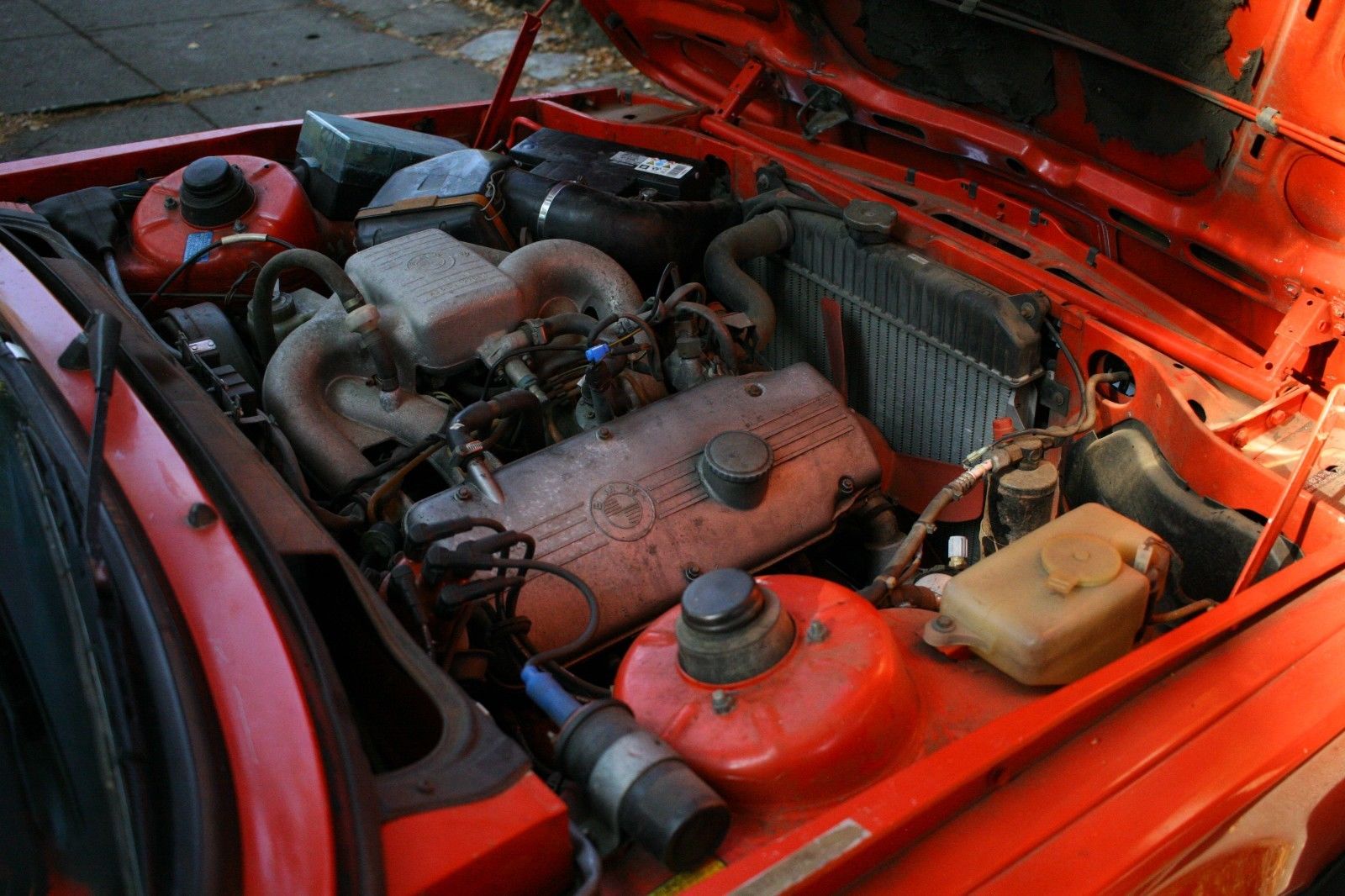 Although this car looks pretty clean at first glance, the reality is that it's feeling the nearly 300,000 miles on the chassis. It's not as well presented as the light restoration and I think the setting sun photography probably compliments the current condition of the paint – the passenger side, for example, doesn't appear to match particularly well. I do love the gold-toned BBSs and polished lips, though, and the Recaro seats are much more desirable and worth some money on their own. Unlike the S-look of the restoration example, this one is a legit 'S' for whatever that's worth, too. The question is, does that make it worth twice the current bid of the first car?
In many ways the E21 is the Porsche 924 of the BMW lineup. You can get a lot of classic car for not much money, but because of the plethora of options once prices creep up, it seems like these will have a hard time breaking through to big numbers. That equates to rarity as we move forward, so the tide could begin to shift on these first 3-series in the not-too-distant future.
-Carter