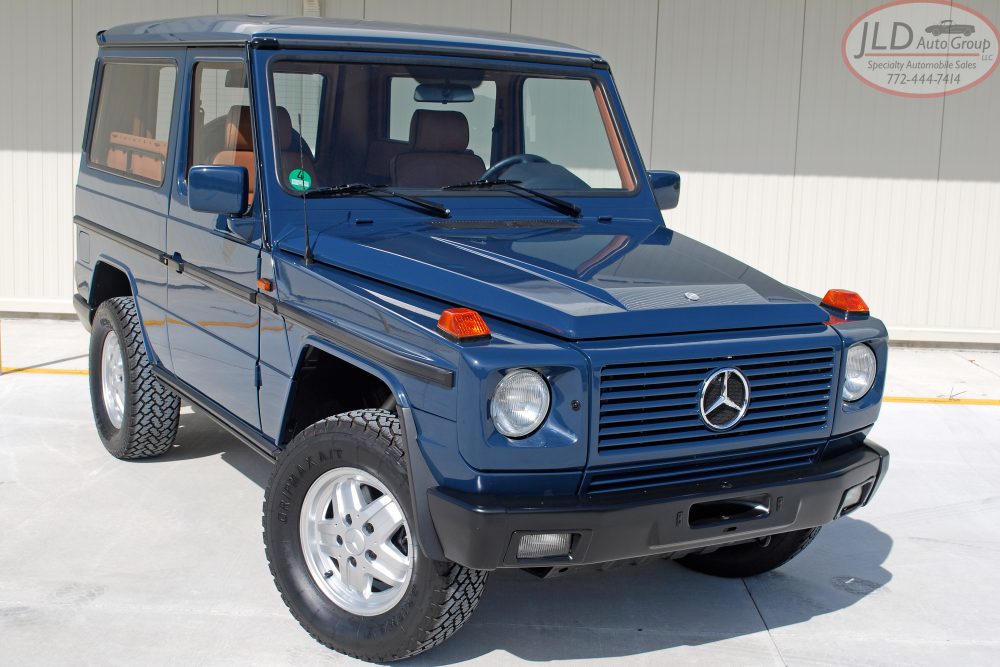 There area bunch of oxymorons in the automotive world. Reliable Fiat. Quality Maserati. Leak-free Land Rover. Inexpensive Porsche. Today, we have another one to add to the list: Restored G-Wagen.
Long before the housewives of the world used the G-Wagen as a grocery-getter and mall crawler, this box on wheels was a utilitarian masterpiece. It was meant to be used and abused, and for the first 21 years of production, they basically were. Then in 1990 when the W463 rolled onto the scene, they got very posh, very fast. However, if you still want that utilitarian experience, there are plenty of them out there. To no one's surprise, people like to have their cake and eat it too. They want old, but they also want comfortable and luxury. That is exactly what this 1991 G230 is. Someone actually went through the trouble and expense of restoring a G-Wagen with a naturally-aspirated four cylinder that made 123 horsepower when new. I guess that is all you need when the speed limit on Nantucket is only 25 mph.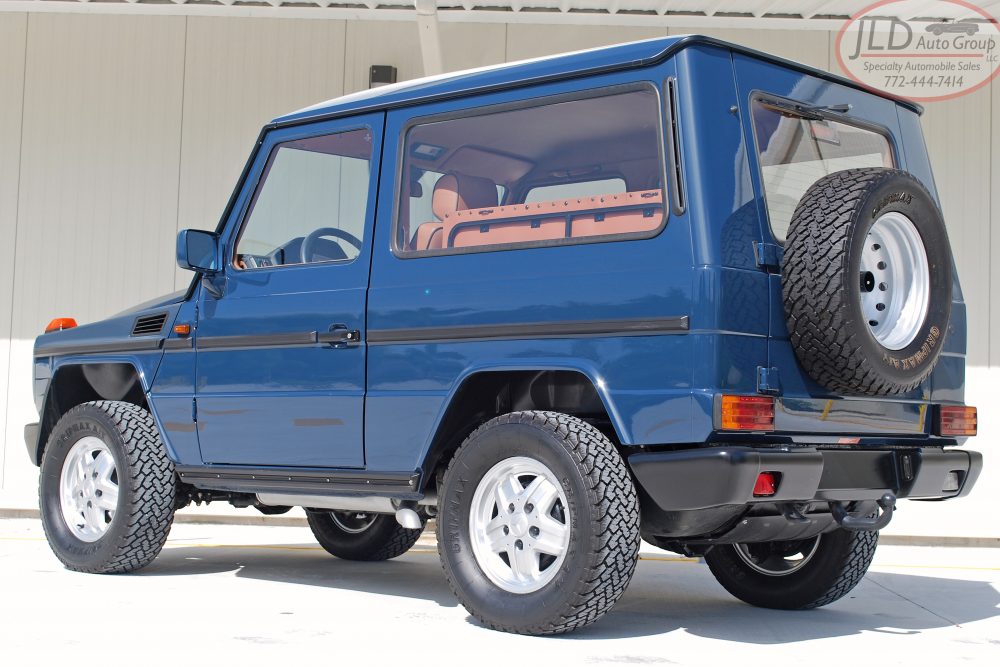 Year: 1991
Model: G230
VIN: WDB46322417078310
Engine: 2.3 liter Inline-4
Transmission: 4-speed automatic
Mileage: 151,620 mi
Location: Stuart, Florida
Price: $59,900 Buy It Now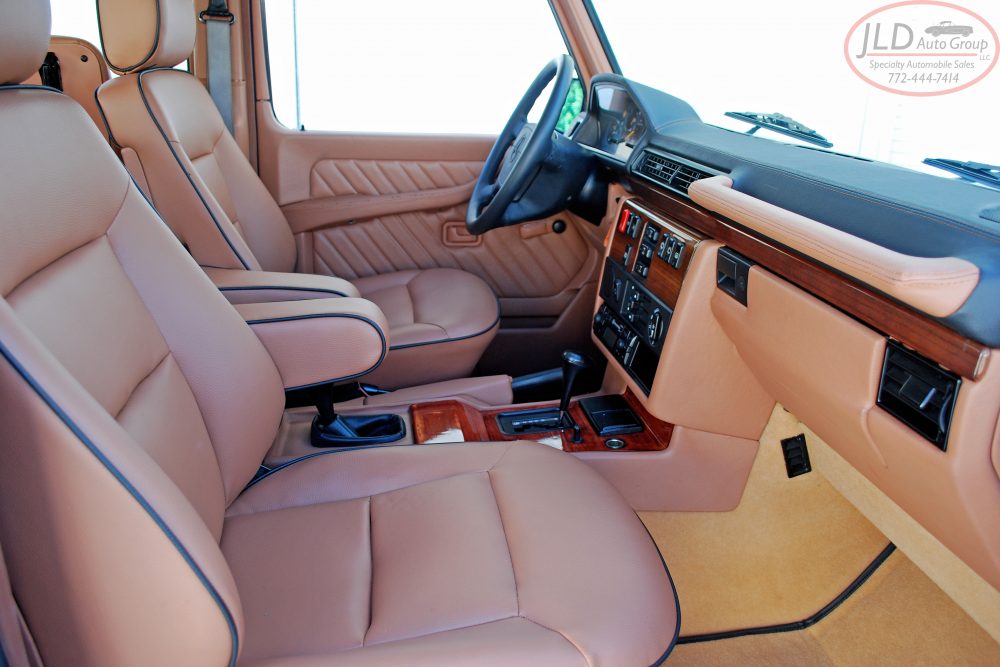 1991 Mercedes-Benz G230 G-Wagen! Fresh European Rotisserie Restoration! No Expense Spared! Very Rare G-Wagen! Real Mercedes-Benz Upholstered Interior!

This Mercedes-Benz G-Wagen G230 Is Finished In Medium Blue Over Palomino (Tan) Interior With A Blue Piping And Mercedes-Benz Wood Trim Which Makes It A Beautiful Color Combo! With Only 100 Miles Since Its Full European Rotisserie This G-Wagen G230 Is A Rare European Show Stopper! This G-Wagen G230 Is In Like New Condition!! Loaded With Luxury & Performance Features Such As…

Its 4 Cyl. Engine & Automatic Transmission

• Fresh European Rotisserie Restoration (100 Miles Ago)

• Mercedes-Benz Palomino Interior

• Palomino/Black Dashboard With MB Wood Trim

•New Mercedes Benz 16″ Alloys Wheels With New Tires

• Folding Rear Jump Seats Finished In MB Palomino Tex Material

• Rare Mercedes-Benz 4X4

• AM/FM Mercedes-Benz Radio

• Adjustable Locking Off-Road Differential

• 4-Wheel Drive/2-Wheel Drive Adjustment

• Interior Piping In Dark Blue

• Rear Door Finished In MB Upholstery (Palomino Tex)

• Rear Mounted Spare Wheel And Tire

• Detailed Powder Coated Frame

• New Exhaust System

• New Suspension

• New Front And Rear Lights

• New Headliner And Carpets

• No Expense Spared!!

Market Value $79,500

This Mercedes-Benz G-Wagen G230 Has Been Meticulously Taken Car Of And Has Just Under Gone A Complete Rotisserie Restoration. One Of The Nicest G-Wagen G230's On The Market. Please feel free to contact our Sales Dept. with any questions you may have at 561-445-5093.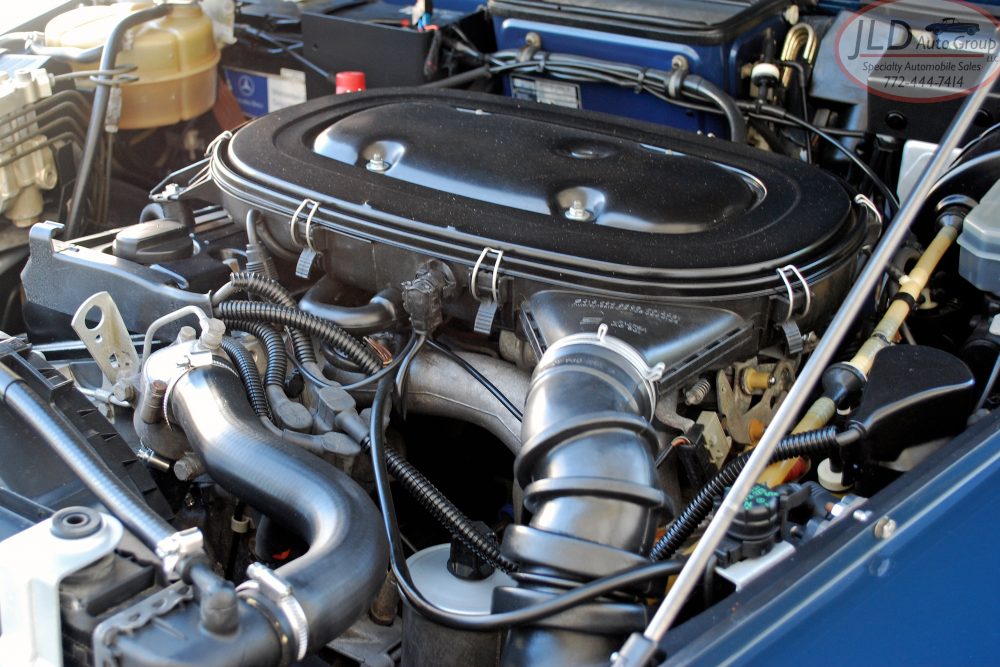 This seems to be the trend now with taking older and vintage SUVs and wrapping them in as much leather as possible. While the selling dealer touts this as a restoration, this falls way more on the modified side given all the non-original parts that were added as well as a bunch of little things they missed. It was "no expesnes spared" outside of the totally missing fender liners, wiper arm caps, tow pin, and some sloppy paintwork in the door jams. Not to mention the spare tire is different and the tires themselves are a European brand. That leads me to believe that this G was "restored" somewhere else and simply shipped over to push off to unsuspecting Americans flush with cash and jealous of their neighbor's Bronco.
At $60,000, that is a lot of money for this truck. The G230 is a real odd ball in general, let alone in North America as there weren't a ton made in this spec. My guess is they bought this truck dirt cheap, dumped some paint, leather, and cheap labor into, and are looking to turn an easy five-figure profit. For this kind of money, there are much better options out there for less.
– Andrew