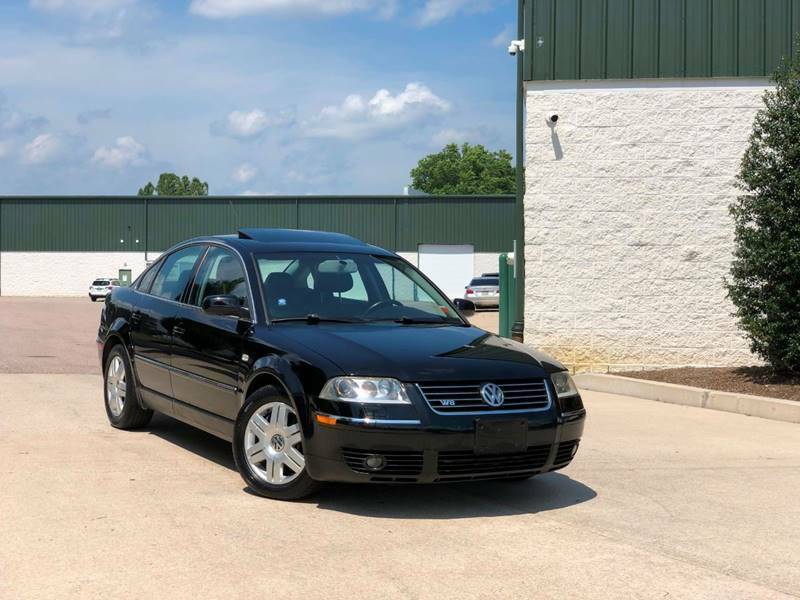 The words "Q-Ship" and "Sleeper" get tossed around a lot when describing the super-performing sedans, coupes and wagons from Audi, Mercedes-Benz and BMW – but truth be told, virtually any enthusiast and most non-enthusiasts can spot a high performance model a mile away. We have to go really pretty far back to find examples that were true sleepers – models where it was only the number of tail pipes, subtly wider wheels, or maybe one single badge that hinted at their greater performance. There were no extra gills, bulges, flared fenders, red trim, flashy colored brake calipers and 22″ wheels with 375 section tires. For models like the 450SEL 6.9, you had to know what you were looking at to fully appreciate the performance. But even as we got towards the E28 M5, manufacturers were slapping badges, lowered suspensions, spoilers and special trim to help set their client's substantial investments apart. In the vein of the 450SEL 6.9, though, Volkswagen launched a discrete performance sedan – a true sleeper – in the Passat W8.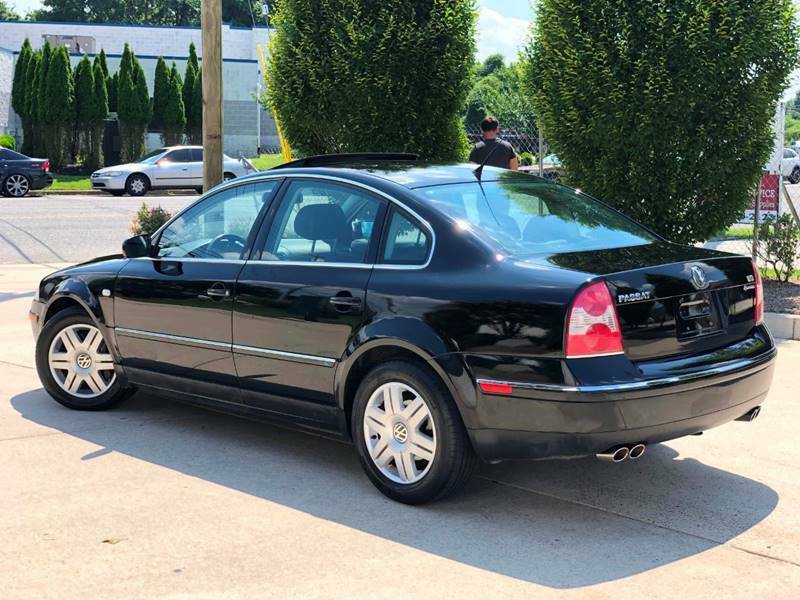 Year: 2003
Model: Passat W8 4Motion
VIN: WVWKK63B13P441196
Engine: 4.0 liter narrow-angle W8
Transmission: 6-speed manual
Mileage: 55,000 mi
Location: Southampton, Pennsylvania
Price: $9,900 Buy It Now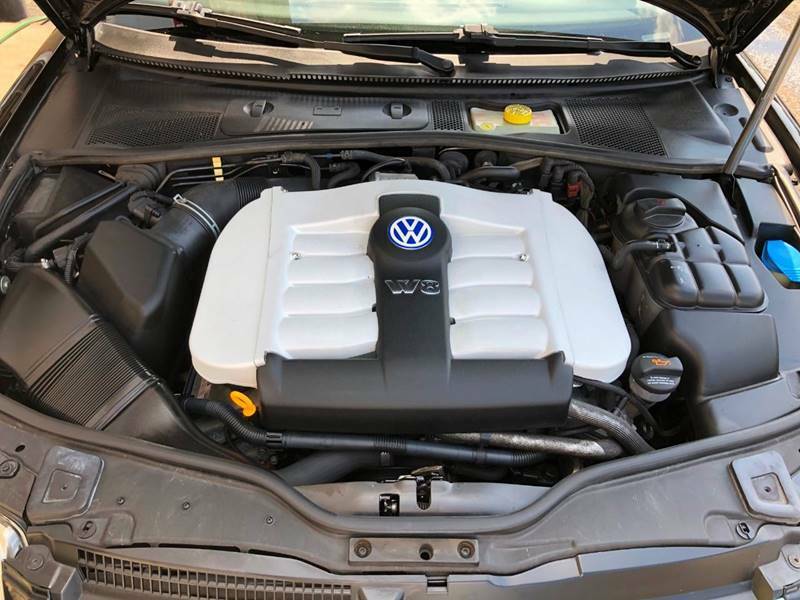 For sale Volkswagen Passat that you won't see very often — even if you're a Volkswagen fan. It's a 2003 Passat with an 8-cylinder "W8" engine that's mated to a manual transmission — and it's the only manual Passat W8 currently list with 55k original miles 1 owner and clean title.
Car is in great shape inside and outside , engine and transmission is perfect, no mechanical or electrical issues , no warning lights , car is %100 ready for new owner.
1 owner 1 accident Original miles .no rust no issues with a car.
Clean title.

W8 engine 4.0L
6 speed manual transmission
Awd
Heated leather seats
Climate control
Sunroof
Premium audio
Automatic windows
Xenon headlights
And much more ….
Car starts and drives wonderful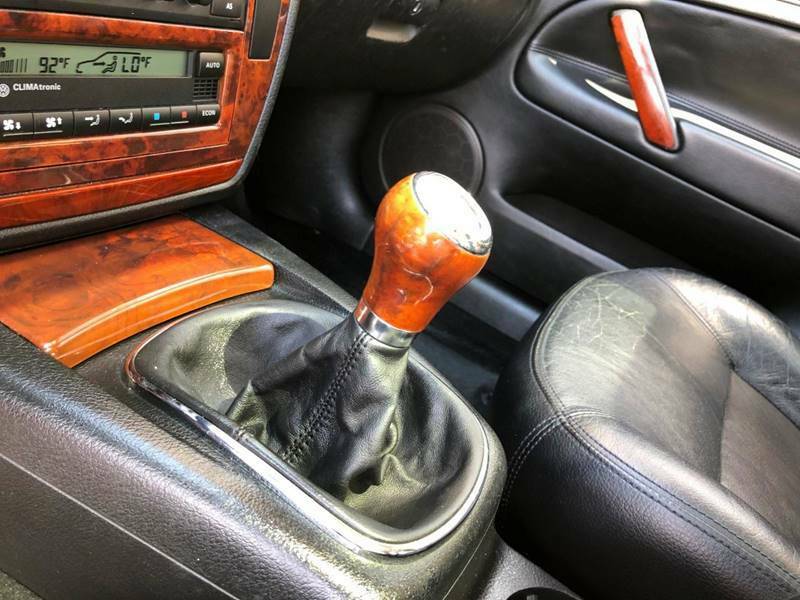 It's somewhat hard to conceptualize that less than a decade separate the Jetta GLI 16V I just looked at and this W8. From the 134 horsepower 2.0 16V being the top-tier offering in the last year of the Mk.2 here, the B5.5 introduced the 4.0 liter, quad cam 32 valve "W" configuration with 10.8:1 compression and 271 horsepower in 2001. The W8 showed this off with an exterior almost exactly matching all other Passats; quad tailpipes and easy-to-miss Xenon lights notwithstanding, this model has just two discrete badges that tell you it is different. This example has extra sleeper status with the all black color combination and the standard 16″ wheels rather than the 17″ BBS Madras wheels many W8s were opted with. Just 3,035 W8s made the trip to the U.S. in 2003; about 3/4s were sedans (2,272) but only 228 were manuals. 50 of those were Black, and 41 had black leather. I'd wager, though, that you can count on one hand the number of people who selected the manual transmission but didn't opt for the larger wheels – it's very rare and makes the car even more understated. While I (and maybe three other Passat geeks) instantly recognize the wheels as 16″ W8 units, they're easy to get lost in the sea of similar VW styles from the early naughts. Overall condition appears to be pretty impressive and there aren't too many signs of wear from the claimed one owner – perhaps not too surprising given they've only averaged 3,400 miles a year. But is the $9,900 price tag justified?
VAG top-tier designs tend to be akin to watching the Castle Bravo test – amazing, captivating, beautiful in a way – and something that you're really glad you didn't experience first hand. One look at the timing chain routing from this engine is usually enough to sway most people away. In the quest for greater performance and numbers, we stumbled through a looking glass of complexity that has rendered an entire generation of cars so massively over-engineered relative to their specific output that it simply makes no sense to even briefly contemplate their ownership. And at $10,000, there are tons of compelling options available, from S4s to M3s to AMGs. Volkswagen even offers a neat (and quicker) alternative in the later B6 Passat 3.6 4Motion, though they were automatic only. Volkswagen could simply have taken any one of their proven engines and provided the answer to whatever question they were posing when they conceived this vehicle. Instead, they did things differently. That's both something to celebrate and something to point out as an inherent character flaw.
-Carter