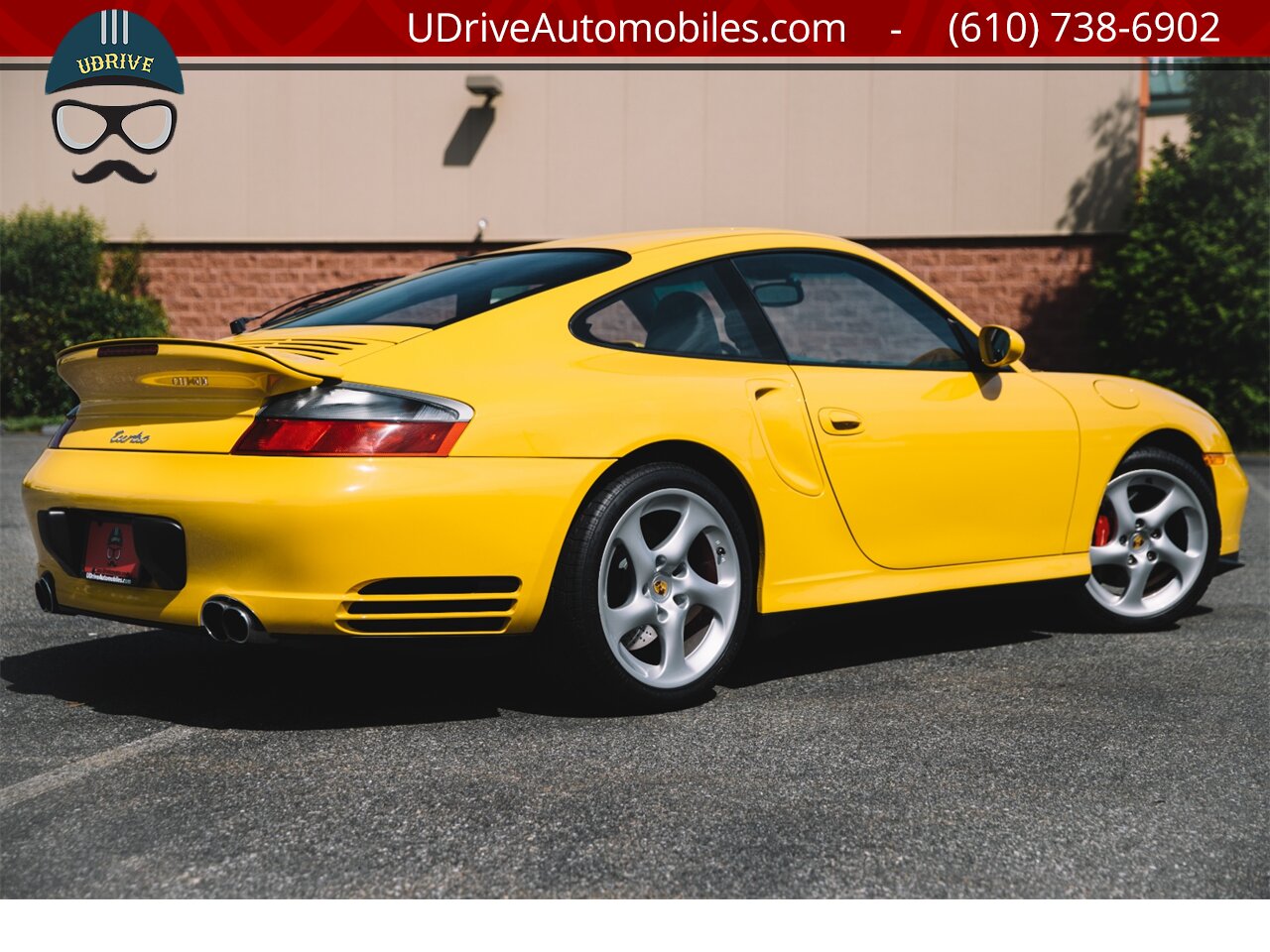 The 996 Turbo occupied a strange area of value in the Porsche world for a bit, though it generally seems like the market caught on. And its no wonder; the 996TT not only offers supercar levels of performance in a package which can exploit it, the macho looks overwhelm the uninspired headlights, and the Turbo motor doesn't have the same IMS worries that the normally aspirated models have you worried about. On top of that, this particular car has the X50 performance package – a desirable option, with K24 turbos, a re-mapped ECU and GT2 intercoolers added to the 3.6 liter flat-6 netting 444 horsepower. This is mated to a 6-speed manual, too. And if you hadn't noticed somehow, it's a pretty special color – Speed Yellow – but following up on Andrew's W111 this one has a very unusual and unexpected interior. If the great package, great options, and unusual color combination weren't enough, this 2003 Turbo has just 8,500 miles on it. The price? Hang on to your fried eggs and wait until you see that interior: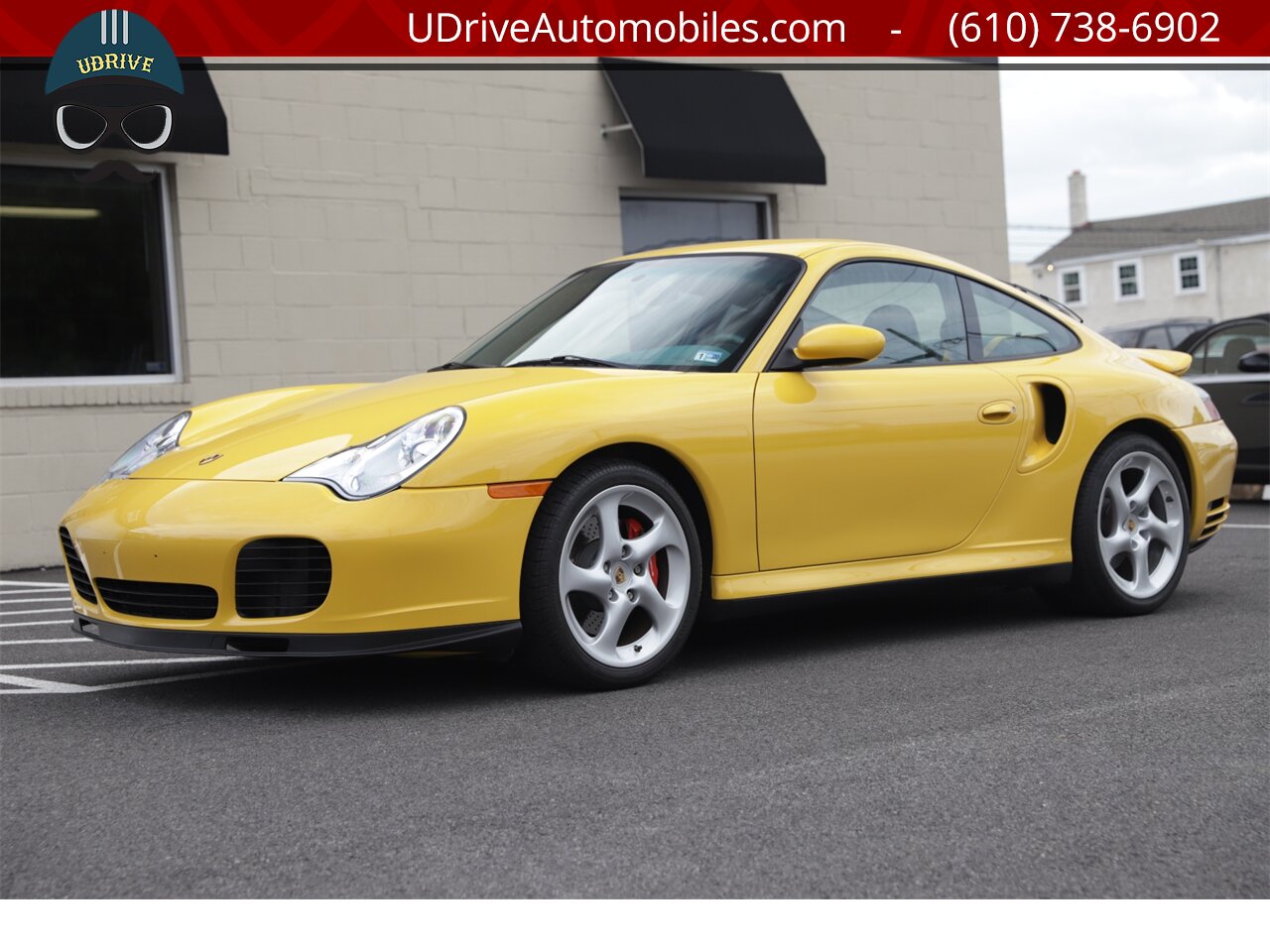 Year: 2003
Model: 911 Turbo X50
VIN: WP0AB29913S685923
Engine: 3.6 liter twin-turbocharged flat-6
Transmission: 6-speed manual
Mileage: 8,453 mi
Location: West Chester, Pennsylvania
Price: $92,900 Buy It Now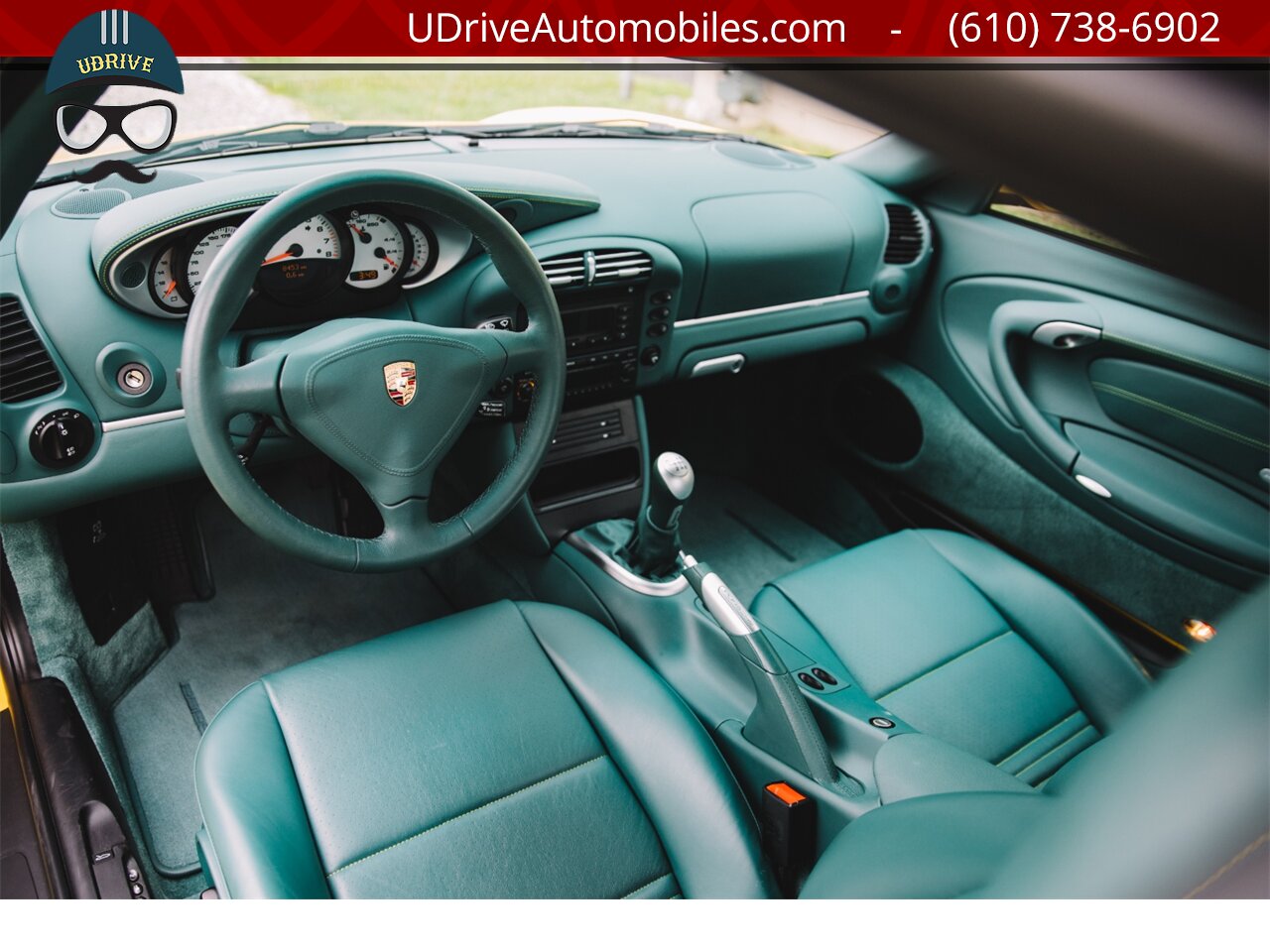 Vehicle Description
!!WE ARE AVAILABLE TO ANSWER ANY QUESTIONS AND DISCUSS OFFERS AT
(610) 738-6902!!

!!2003 Porsche 911 Turbo Coupe w/ X50 Power Kit!!

!!Speed Yellow | Nephrite Green Full Leather Interior!!

!!6 Speed Manual Transmission!!

!!8,453 Miles!!

!!$142,075 ORIGINAL MSRP!!

!!EXTREMELY RARE, HIGHLY OPTIONED SPEC!!

!!X50 Turbo Power Kit…Wheel Caps with Colored Crests…Remote CD Changer…Aluminum Look Interior Small…Stainless Steel Exhaust Pipes…Aluminum Instrument Dials…Steering Column Covered in Leather…Porsche Crest in Headrest…Seat Belts – Speed Yellow…Front Floormats with Porsche Lettering…Footwell Lighting…Aluminum / Leather Shifter and Emergency Brake Handle…Deviating Stitching Front and Rear Seats – Speed Yellow…Deviating Stitching Doors and Dashboard – Speed Yellow!!

CALL (610) 738-6902

The following service will be completed prior to a new owner taking delivery:

Replace Front / Rear Brake Hoses
Replace Front Left Axle Boot
Replace Hydraulic Pressure Accumulator
Replace 4 Tires (due to age)

UDrive Automobiles is a family-owned, boutique car dealership located in West Chester, PA. We offer sales of hand-selected, special interest vehicles. The majority of our inventory is sourced out of the garages of private enthusiasts around the country. We look for interesting cars with low mileage, unique color combinations, high levels of equipment, and rare options. Simply put, we buy cars from enthusiasts, for enthusiasts. This 996 Turbo X50 is no exception as it is spectacular, collector grade condition inside and out.

The new owner will be presented with the original books/manuals, 2 master keys + valet key, Porsche Certificate of Authenticity and a copy of the original window sticker.

Inside we found an AS NEW and sporty cockpit filled with features.

The 6 Speed Manual Transmission shifts flawlessly and the 3.6L 6 cylinder engine offers ample power when called upon!

!!WE TAKE TRADES AND CAN HELP WITH FINANCING!!

!!OUR VEHICLES ARE SHOWN BY APPOINTMENT.
!!PLEASE CONTACT OUR SALES TEAM AT (610) 738-6902 WITH ANY QUESTIONS!!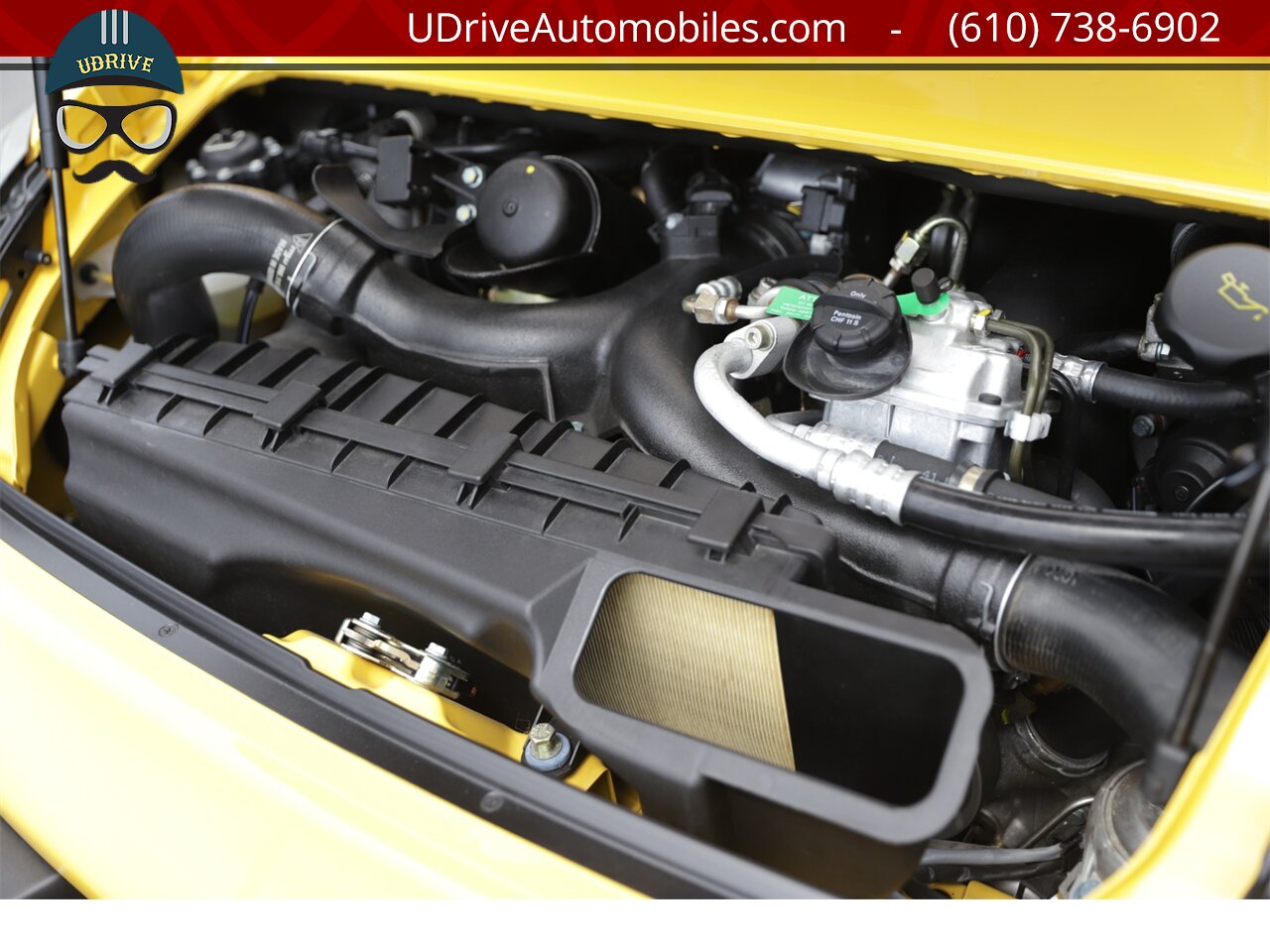 I have a hard time understanding the person who went into the dealership when new and thought 'Yea, that's the color combination for me on my $140,000 Porsche!'. Were they Brazilian? The Nephrite Green is very cool and I think would look great…say, in a black car perhaps. But it's so over-the-top here it somehow almost works, pulled together by the yellow seatbelts and contrasting stitching. And somehow that all-green interior makes the 996 dashboard look much better than the all-tan or all-grey versions. One thing is for sure – if you want to stand apart in the 911 world, you definitely will be noticed in this car and you will certainly not see another like this one. With ultra-low mileage, condition is expected to be perfect and I can't find much to fault here.
Does all this equate to $93,000 in today's market? Gosh that's a tough pill to swallow. That's literally more than what a GT2 sold for earlier this year on Bring a Trailer and almost $20,000 more than what a similar mileage X50 sold for last year. I don't fault the dealer for aiming for the stars on this one because it's obviously a pretty unique example, but I think that will also hold it back from being sold at a market-busting price too.
-Carter