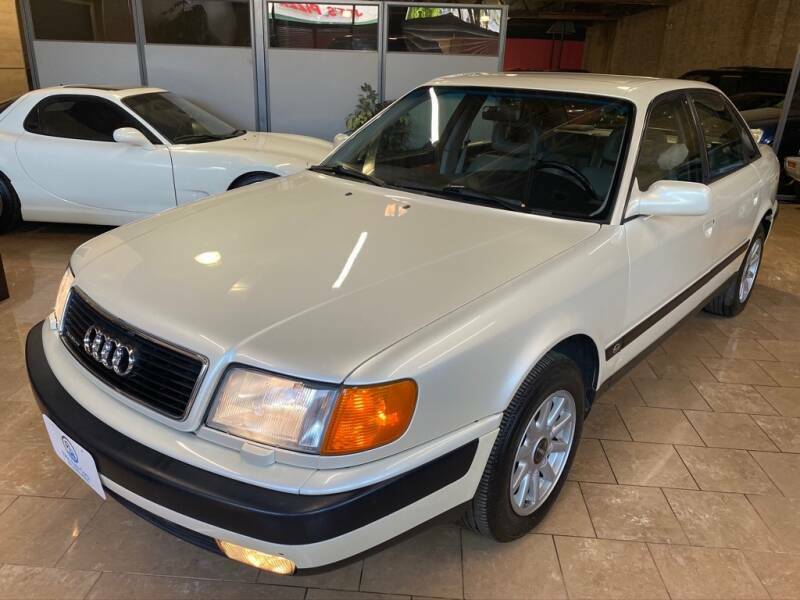 So on to the C4 chassis. Though it was instantly recognizable as an Audi, the all-new C4 bore little resemblance to the boxy C3 it replaced. Fluid lines and curves dominated the design, while new running gear and motors made a splash in performance. The C4 continued to stress Audi's pioneering aerodynamic tradition, but the result this time was a car which seemed far less top-heavy than the chassis it replaced. It looked more trim even if it was a big bigger than the outgoing model.
On the fly, the 100's new motivation was a revelation. The 2.8 liter V6 replaced the 2.3 liter inline-5, and though horsepower was only 172 and torque 184, both figures represented a nearly 30% gain over the 5-pot. New, too, was a 4-speed automatic transmission. And while the inside looked little different from the last of the C3, only switch gear was shared and the C4 brought a host of new safety and convenience features to the large-chassis Audi.
Strange, though, was the re-appearance of Audi's earlier naming convention in the US. Back in the early days of the 5000, Audi had used the "S" and "CS" monikers to denote turbo and quattro models at times (but, again being Audi, inconsistently). Well, the S and CS were back after a four-year hiatus. Base model 100 came with steel wheels, while the "S" model stepped you up in options and gave you alloys. But outside of the 20V turbo S4 model, the 100 to get was still the 100CS, which was the most loaded and gave you the option for Audi's quattro drivetrain. Fully loaded, they were around $35,000 – not cheap, but also not the most expensive in class, and were still pretty unique in offering all-wheel drive.
However, like the C3, the front-drive 100/100S/100CS outsold the quattro model by a fair margin. Audi claims they traded 2,230 of the new 100CS quattro in 1992, and here's one of the nicest ones out there: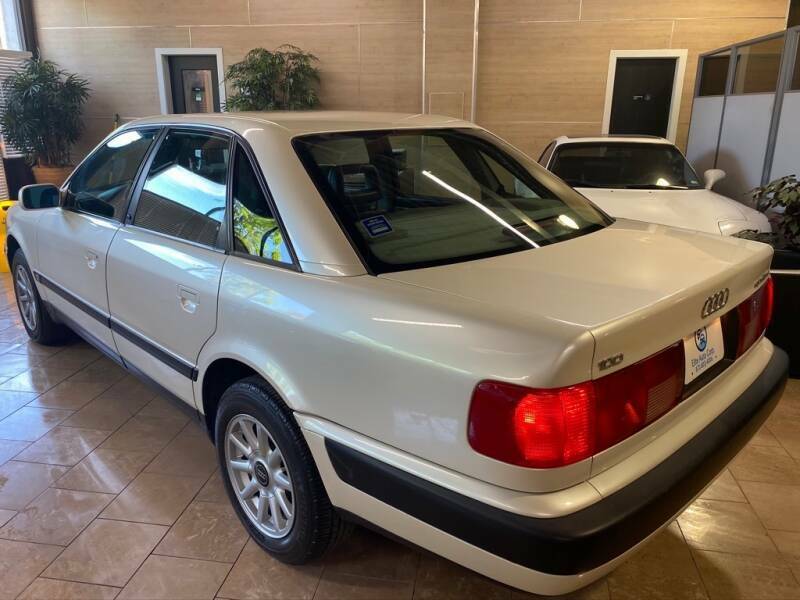 Year: 1992
Model: 100CS quattro
VIN: WAUEK54A1NN021611
Engine: 2.8 liter V6
Transmission: 4-speed automatic
Mileage: 86,000 mi
Location: Chicago, Illinois
Price: $6,500 Buy It Now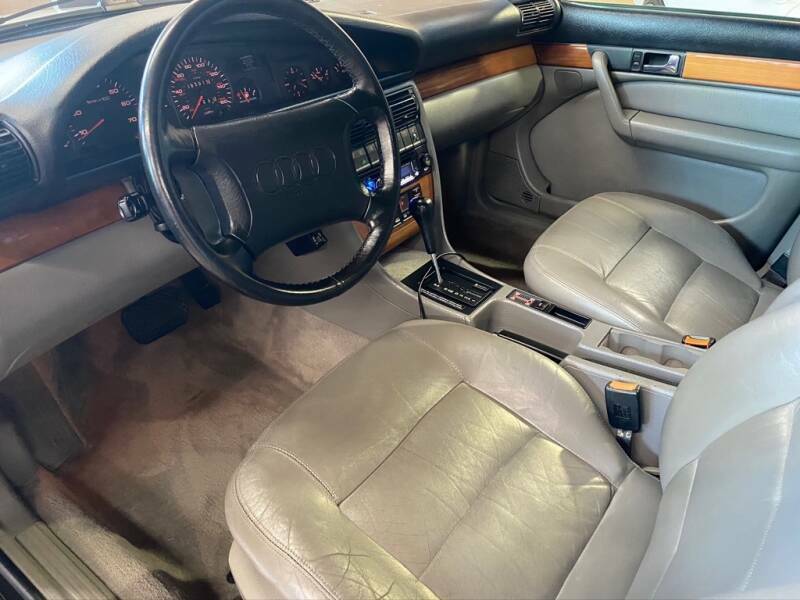 "Two owner, low mile Audi with a clean Carfax. Clean exterior and leather interior. Power windows and locks. Cruise control, air conditioning, heated leather seats and anti-theft system. CD player, Bose Premium sound and sunroof. Automatic transmission, all-wheel drive, 85,915 miles."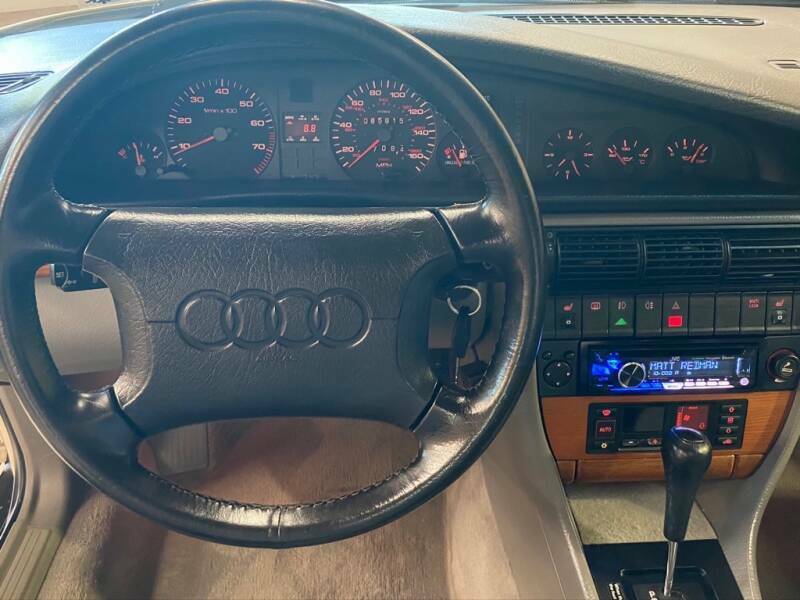 Ah, Audi's penchant for Pearlescent White Metallic over Ecru strikes again! Yet there's still a lot to love about this unassuming Audi, which still retains its almost-fully original appearance right down to the rare five-bolt Speedline wheels. Does that make it desirable? Not really. It's a nicely built car that is quite competent. But if you're in the market for one of these, you're likely on the lookout for an even more rare manual example. $6,500 buys you a lot of C4, too – or some compelling alternatives. For example, you could get into an S4, and S6, or an S8. Would they be in this condition for the same amount? No. Would you still want to do it anyway? Probably, or at least I would. This is a great $4,000 car. Above that amount, there are just too many other nice alternatives out there, I think, and that's probably a large part of why we just never really see these cars anymore.
-Carter