This 1992 Mercedes-Benz 190E 2.6 isn't an enthusaist dream machine, it's basic transportation, and there is absolutely nothing wrong with that. The listing caught my eye because this car is a one owner vehicle that's up for sale only because the elderly owner has had her driving privileges taken away. In terms of ideal purchasing situations, that is right up there with the best. Not only do you have a vehicle that has been driven hard, but you also have the added bargaining power of knowing that they need to sell the thing. This example is up in an affluent area just east of Beverly Hills, so I don't think it's a stretch to assume that the car has been routinely serviced. There is no mention of service records, but I'm hoping that there's a big 'ol manilla folder full of them in the glovebox. If not, I'm sure it wouldn't be too hard to track down the shop that serviced the vehicle and get all the details on what it may, or may not need in the near future. My guess would be, not very much.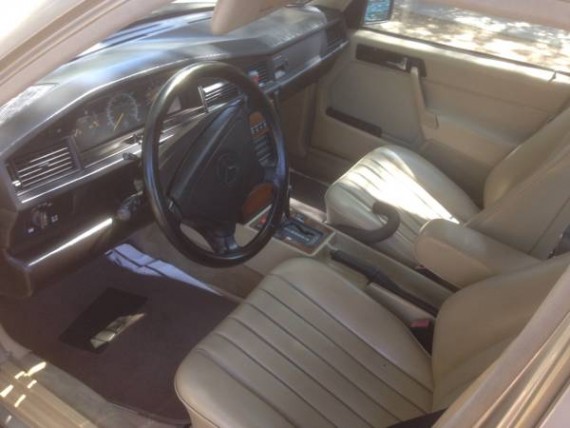 Year: 1992
Model: 190E 2.6
Engine: 2.6 liter inline-6
Transmission: 4-speed automatic
Mileage: 97,000 mi
Price: $6,000 OBO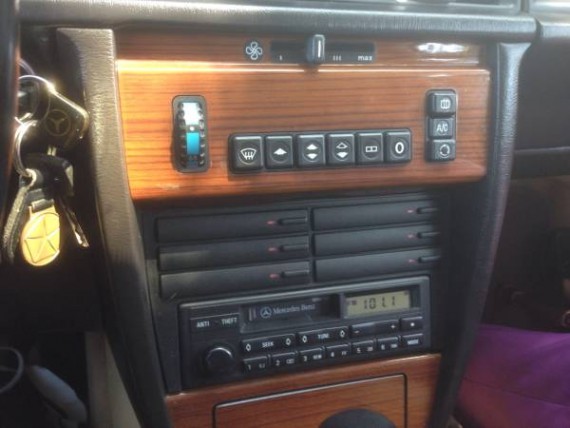 1992 Mercedes-Benz with only 97k. Belongs to 93 year old who recently got her license suspended because of her age. She has had car washes every other weak. Kept in garage for years and paint is flawless. Everything is in excellent operation condition. Passes smog. Only 89 gas has been used. No check engine light or any whatsoever. Clean interior and engine compartment. Transmission was serviced recently including tune up. Come see for yourself! I have a picture of passenger side fender damage. Nothing a small body worker can't fix. Currently registered till 2016.

ASKING 6,000 OBO Come by and check it out and offer. Thanks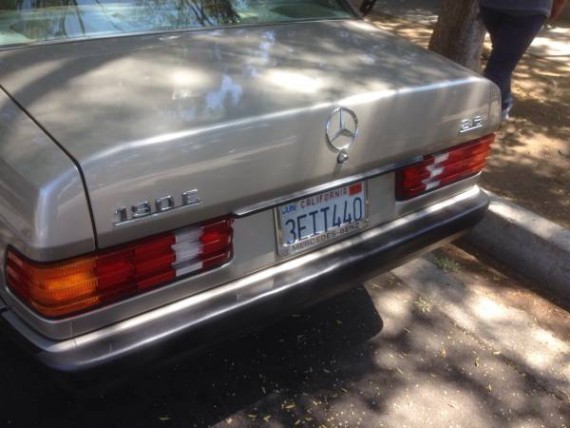 The picture of the passenger side fender damage is in the original listing and while I agree that it is an easy fix, I don't think it has to be done by a small body worker. Could be done by any size body worker, large, medium, extra large. Don't know why the seller thinks that only a small one could do the job.
All kidding aside, the car does look to be in exceptionally good condition save for that dent. The interior looks fresh, I bet all the doors close with a very satisfying THUD, and maybe all the cassette tape stash pockets are full. Wouldn't that be cool if you drove away with six new cassettes to jam out to?
Whoever picks this thing up, I hope they realize what a time capsule it is. For the most part these cars saw tough lives, and not much thought was given to preserving them so future generations might appreciate the joys of driving a simple car. Finding a low mileage, one owner, W201 is a rare occurrence. Finding one that has lived in a warm climate, been garaged, and is completely original is ever rarer. These factors shouldn't drive the price up since these vehicles are not anything special in the grand scheme of things. But keep in mind that with a car like this you're buying piece of mind in addition to a set of wheels. Show up with $4k in cash, I bet you could walk away with the title to this example.
-Andrew