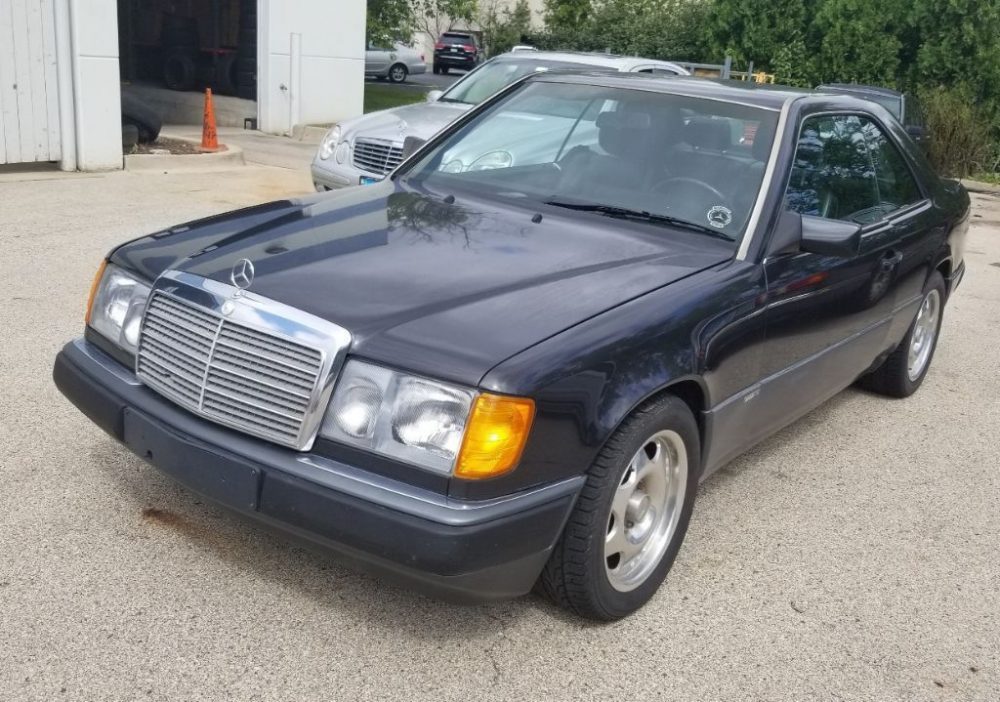 Yesterday I looked at 1992 Mercedes-Benz 300E for the pure fact that is it the Sportline option that is pretty rare. Though Mercedes made about four billion W124 300Es, it feels like almost none of them are Sportline. Well, when it rains it pours, because I happen to come across the even rarer 1992 230CE Sportline. Before everyone rushes down to the comments and starts typing "If only it had a manual transmission!", hold your fingers, because it does.  We North Americans were not graced with this model and surely never in the 5-speed even if it had come, so this one is a rare bird to say the least. Somehow, this 230CE Sportline is up for bid outside of Chicago. I just wish it was a better example.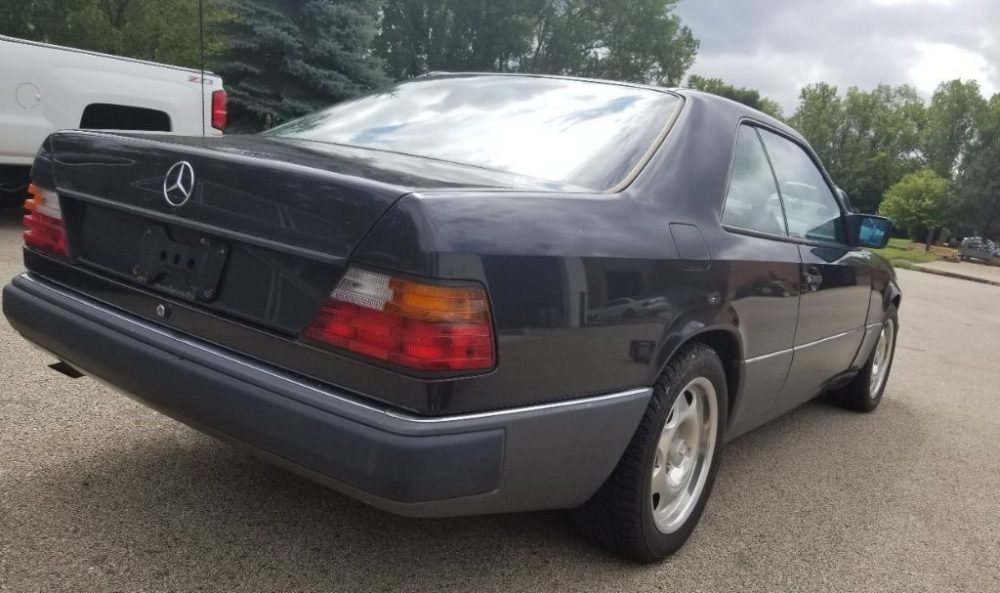 Year: 1992
Model: 230CE
Engine: 2.3 liter inline-4
Transmission: 5-speed manual
Mileage: 180,485 mi
Price: No Reserve Auction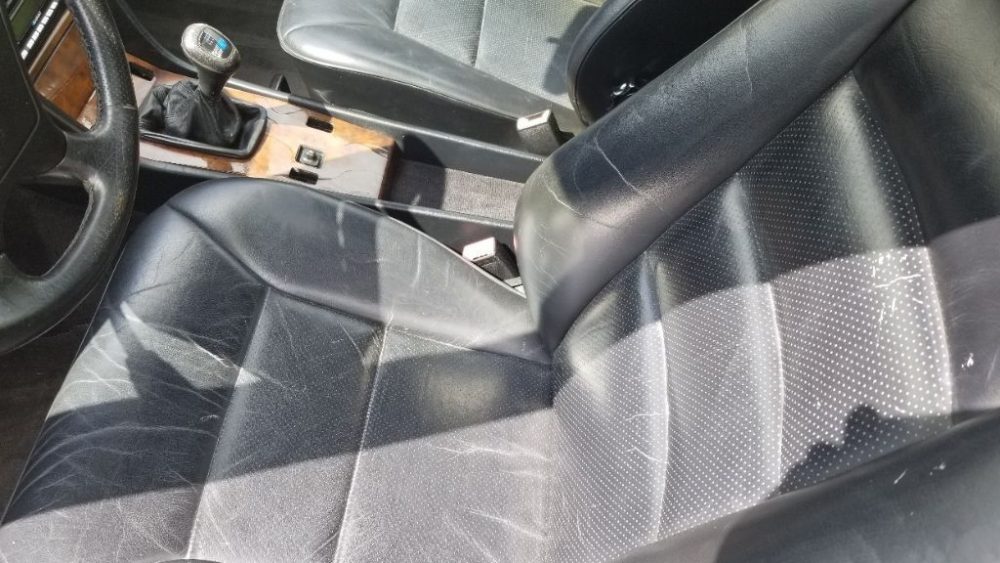 For sale 1991 Mercedes E class coupe Manual
Rare
European model
Runs&Drives good
No rust
Solid suspension and frame
Comes with owners manual and some maintenance records
I have electric windows controls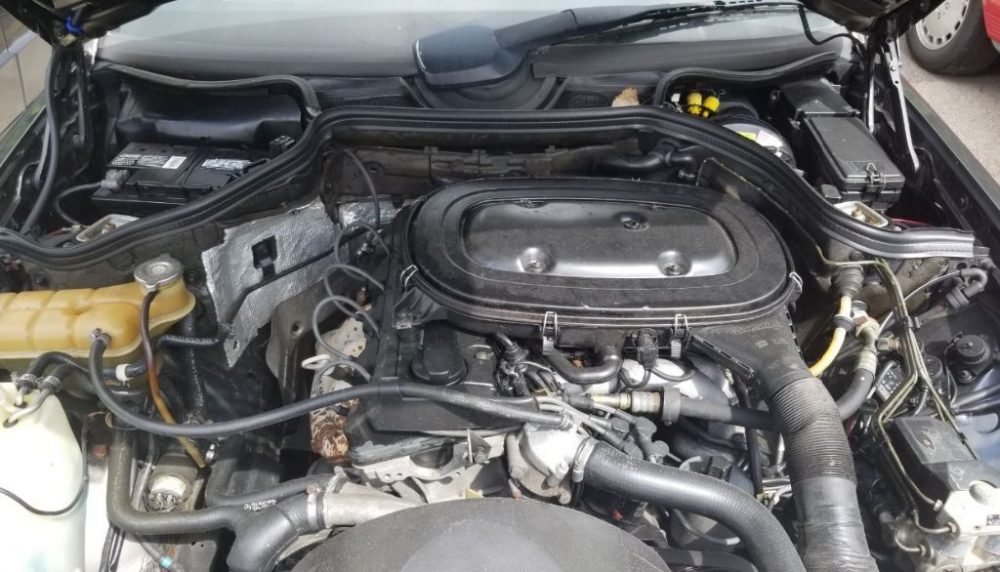 Though I'm excited by the proposition of this car existing here, this particular example isn't giving me the best feelings. The photos are right of the edge of horrible and the description is light to say the least. The exterior looks okay with a seemingly straight body and it wears the lightweight wheels from the first-generation CLK, which isn't the worst thing in the world when it comes to non-original wheels. Inside, I don't have high hopes for this car as it looks like all the window switches are totally missing, all the wood is cracked and good luck on everything else because you can't see anything. Under the hood, the M102 inline-4 is far from a powerful motor and is peppy at best when paired to the 5-speed. Worse, the photo showing the engine doesn't give me great confidence in its condition as the air intake tube is held on with a bunch of black tape. Such is used car life.
I don't know where this one is going to land. Obviously it is a rare car that people want, but you just can't tell much by the photos or description. Ideally this is a car you go see in person if you were really serious about it or just bid blindly and probably know that when you pick it up it's going to have some surprises for you. There is a ton of potential here if you can sort out all the little issues as it is a rust-free car from what I can see and parts shouldn't be too difficult to find as a lot of stuff is shared with the W124 sedan. If this car is local to me I'd go take a look, but it just has too many questions, so I'm out on this one. For the risk takers out there, good luck.
– Andrew