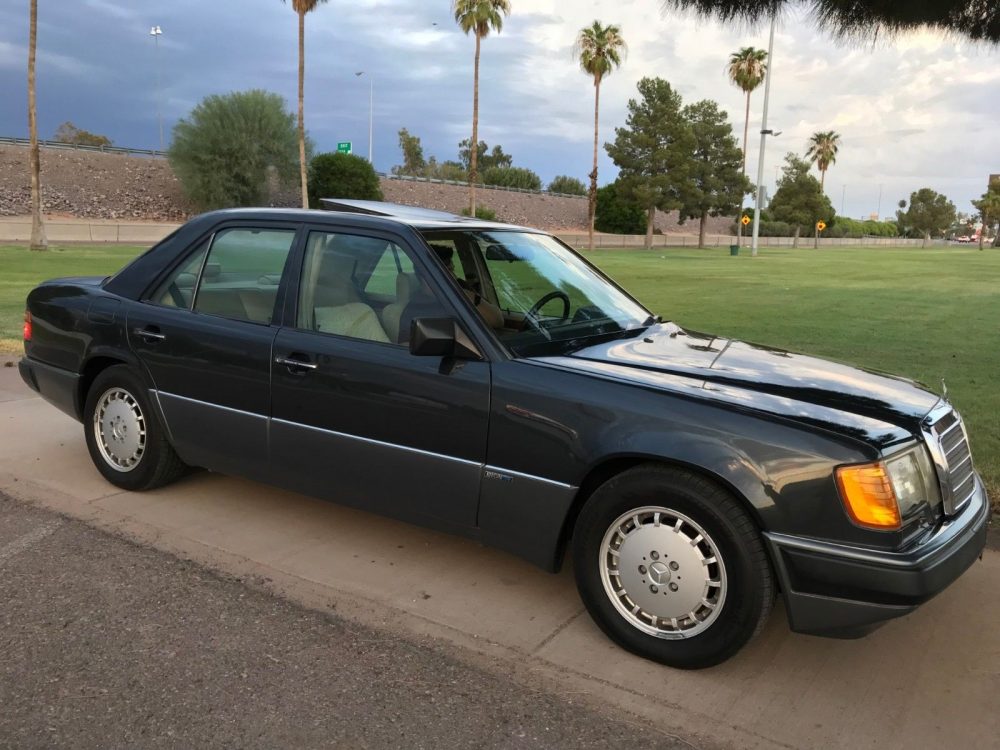 Last week I went back-to-back with Mercedes-Benz V8 W124s with a high-mileage 500E and a 400E that ended up selling to one of our readers. I thought the 400E was a hell of a buy for the price it went for and probably one of the better deals I've seen in a while. Today, I figured I would round out the W124 sedan lineup with a 1992 300E. As you might have noticed by the title, this isn't a standard 300E but rather the 300E Sportline. I've gone over what makes the Sportline special about a year ago, but the short of it is a bunch of suspension and steering changes along with a few interior bits to make this car feel, well, sporty. Sadly, no engine changes from the standard 3.0 liter M103, but you take what you can get when it comes to special editions and Mercedes-Benz. This example up for bid in Phoenix isn't the most pristine Sportline I've come across, but it is rare enough to re-visit. As for the price, I think this one can be had for very little money.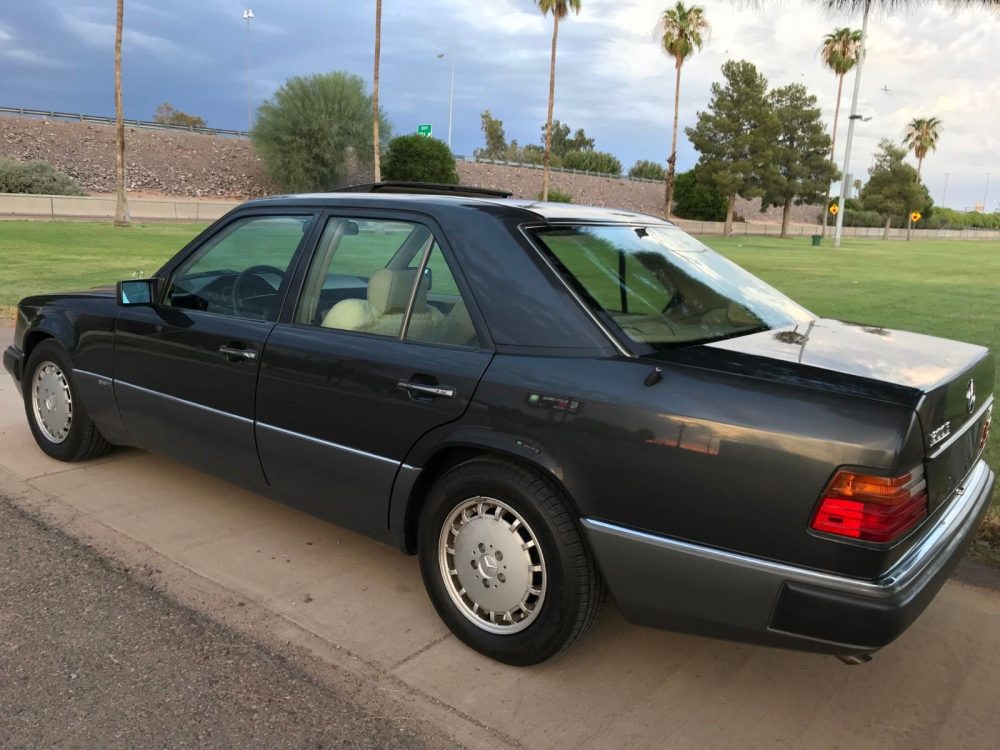 Year: 1992
Model: 300E
Engine: 3.0 liter inline-6
Transmission: 4-speed automatic
Mileage: 152,855 mi
Price: No Reserve Auction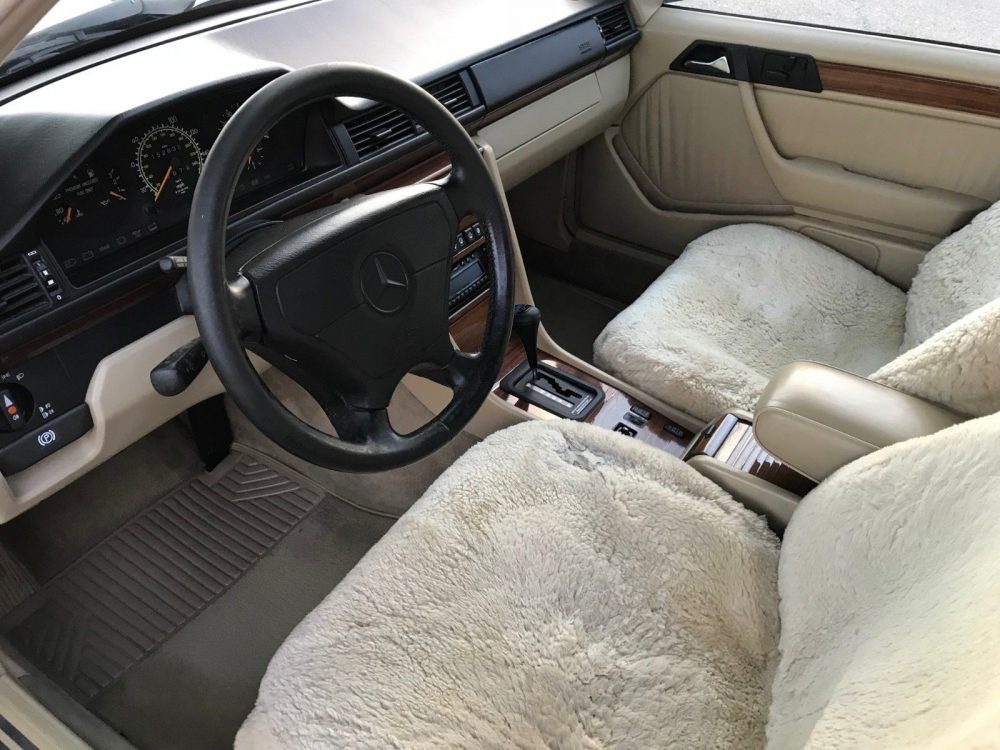 1992 Mercedes Benz 300E
Very Clean! All Original! 1-Owner!
No Reserve Auction!

Here is a very clean and all original 1992 Mercedes Benz 300E. This is a very rare Sport Line Edition with special badging and quad seating package with rear center console. We are offering this vehicle on one of our no reserve auctions and we will sell to the high bidder. Please review the description and feel free to reach out for further information. I am open to ending the auction early if we can arrive at an agreeable price. The current condition of this vehicle makes it a great candidate for preservation in a garage as this rare model is hard to come by, or tune it up and drive it daily.

This exterior of this Benz is finished in charcoal grey metallic paint. The overall condition of the exterior is excellent for the age. There is evidence of previous paint work but all panels are original; and the paint match is excellent. Factory alloy wheels with a matching set of Michelin tires in excellent condition. All glass, plastics, lenses and trim are in good condition. All handles and latches are in good working order. The exterior is very nice looking and will stand tall at any Country Clubs valet.

The interior is in great condition as well; finished in parchment leather. The leather is in good condition throughout with no rips or tears. There is a minor blemish on the passenger rear seat, smaller than a dime. All other interior materials including dashboard, door panels, carpet, and other trim panels/pieces are in great condition. All climate control functions are in great working order with air blowing from selected vents. The AC and heat are working as they should. Other factory options including power seats, cruise control, vacuum locks, power windows, and Sunroof are all working as designed.

Mechanically speaking this vehicle is solid. It has been sitting for the past year and will need a tune up. It does start very easily, idles smooth and does not appear to have any leaks. The transmission is great and shifts just like it should. The value of this vehicle is in the originality of the vehicle inside and out and the exceptionally rare Sport Line trim.

As mentioned above this vehicle is being sold in a NO RESERVE AUCTION. This means that the high bidder will be the new owner! Please be aware and bid accordingly and within your comfort level as you will be expected to consummate your purchase with full payment within 72 hours from auctions end. If you require any further information, please feel free to email, text or call anytime. 602-508-1800. I will be happy to assist you in anyway that I can. We are located in Phoenix near the Sky Harbor Airport and will gladly provide transportation from the airport should you decide to fly in and pick up your vehicle. In the alternative I have an excellent shipping contact and together we can provide a fantastic quote to get your new Mercedes to your doorstep safely. Feel free to text or call for a shipping quote during the auction so you can factor that into your purchase price, in some cases we can assist with shipping expense.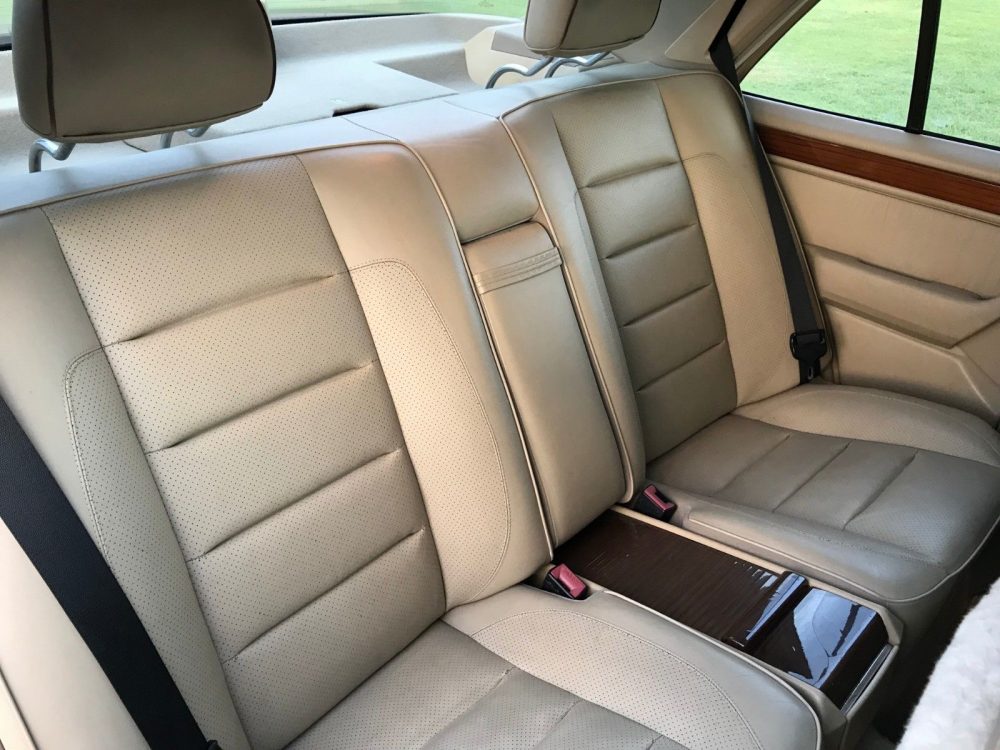 I don't know what to make of this one. The selling deal is saying it is a one-owner car and I can buy that, but I'm curious as it what lays under those sheepskins and what is going on under the hood. The interior has had its fair share of the Arizona sun with a bunch of cracking wood, a really dried out steering wheel and if I had to guess, the seats aren't in great shape. The fact that the sheepskin itself has a hole in is giving me no confidence that the seats are free from damage. Same goes for under the hood. Usually when you don't show someone something, there is a reason why. The rest of the car looks well enough. I'm sure there are some spots here and there, but for the miles and probably the price, I can live with it.
As for the price, I don't think we'll be talking about a bunch of money for this one. The 300E market is super soft because Mercedes made a ton of these, a lot have survived and people aren't exactly out there looking for these. The Sportline only appeals to the most hardcore Mercedes fans and those really seeking out a Sportline are probably looking for something a little cleaner. I'd be shocked to see this one top $5,000 and if you told me I had to guess, I'd probably pick around $3,000 or so. Anymore than that and I think the money could be spent better elsewhere.
– Andrew