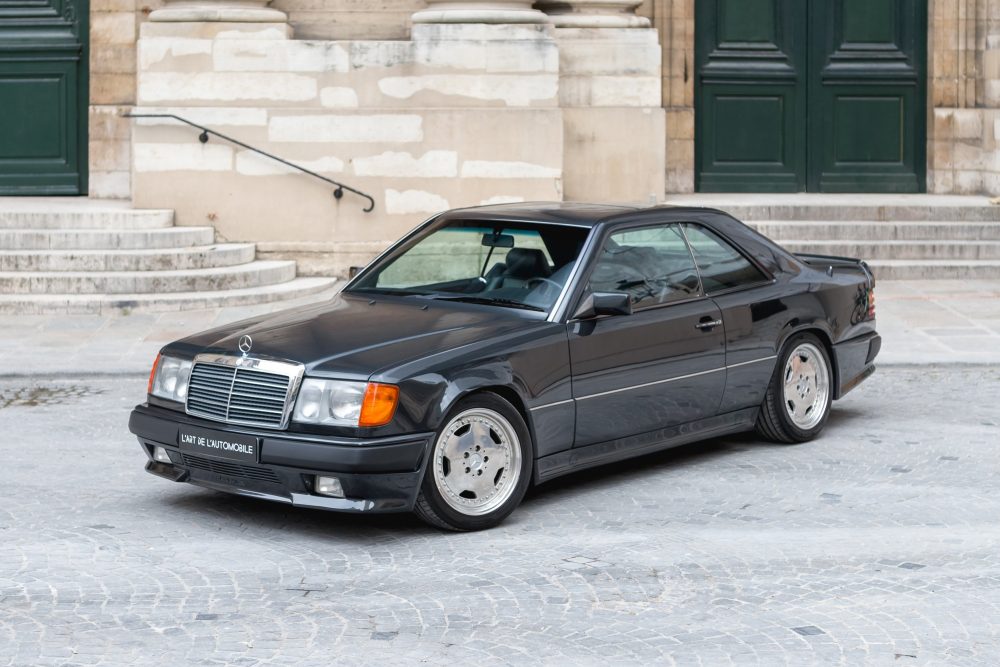 Not that they weren't valuable before, but it certainly seems like collectors or "want-to-be collectors" are trying to grab every little piece of pre-merger AMG stuff they can get their hands on. The thing is, no one really knows what is all out there and where they are at. Being that they were produced à  la carte-style at several different AMG subsidies around the world and record keeping was rather sparse, tracking these cars is difficult at best, and the possibilities were endless in terms of how tame or how crazy you wanted to go. One car might get some bumpers and side skirts, while the one being built beside it might get widebody treatment and a 6.0-liter swap. Once they were finished, off they went to who-knows-where.
Today's car, a 1992 300CE, is somewhere in the middle. It has the classic AMG bodykit, Monoblock wheels, and an M103 with bumped-up displacement to 3.4 liters. Sadly there is no 6.0 here, but surely it is a great looking automobile and still can be fun. This one is up for sale in central Paris of all places has a fair amount of miles, and is priced somewhat reasonably considering what we saw another 3.4 car sell for back in May.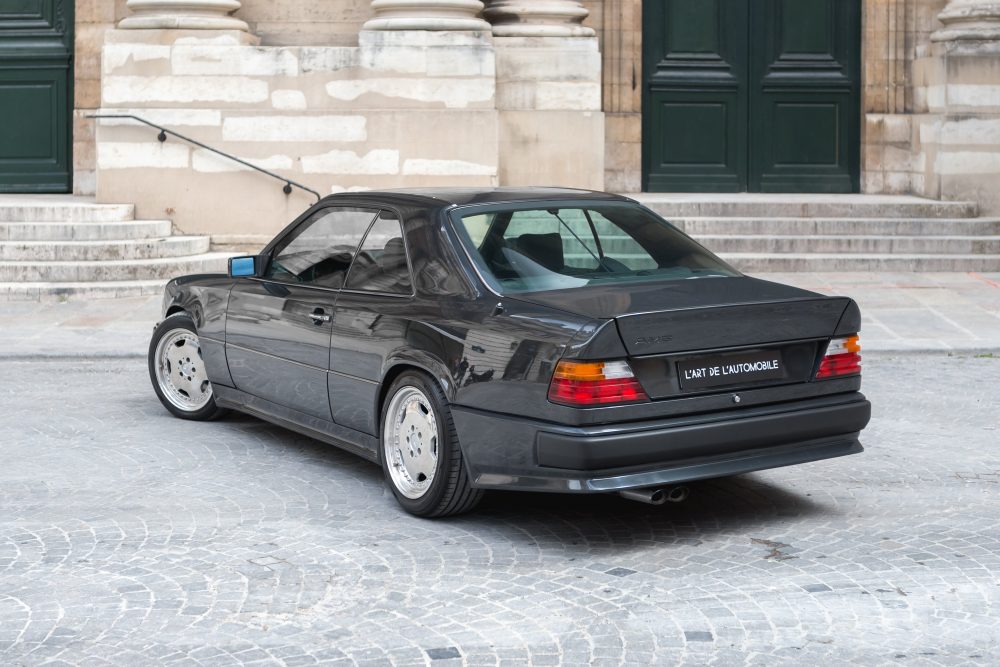 Year: 1992
Model: 300CE 3.4 AMG
VIN: N/A
Engine: 3.4 liter inline-6
Transmission: 4-speed automatic
Mileage: 193,000 km (119,924 mi)
Location: Paris, France
Price: €64,900 ($76,646)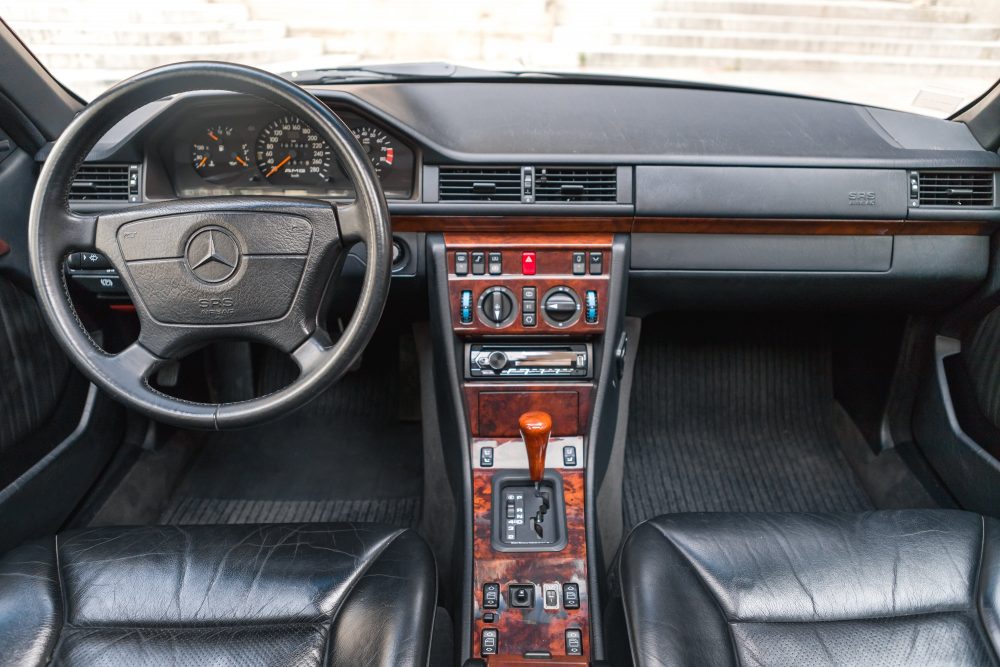 COLORS
Metallic blue black, anthracite black leather interior
OPTIONS
Alarm
AMG version
Air conditioning
Auxiliary socket
Subwoofer
Meter 280 km / h
Rear headrests
Electric sunroof
Heated front seats
Electric right front seat
Driver and passenger airbag Larger fuel
tank
Exterior temperature display
High performance Pioneer audio system
Forged rims 3 17-inch monobloc parts
Front seats left electric with shape memory

INFORMATION
25 copies
Exceptional condition
Special order at the factory
Always maintained at Mercedes

In the 80s and 90s, AMG was still an independent tuner, however it was possible to order a Mercedes-Benz directly with AMG specifications. This is the case of the 300 CE 3.4L AMG which was produced in only 25 ex-works, all in left-hand drive. Based on the 300 CE-24 and produced between 1988 and 1993, it is the ultimate evolution of the C-Class W124 6-cylinder. The body receives a complete kit, with fender extensions, three-part AMG rims, rear spoiler or even a special front bumper.

The M104 engine block gains more than 40 horsepower to deliver a maximum power of 272 horsepower at 6,500 rpm, with a displacement increased to 3.4 liters. The car has damping and exhaust systems specific to AMG, in addition to special camshafts and an increase in stroke, by modifying the crankshaft. All of this allows the car to reach 100 km / h in 5.9 seconds, for a top speed of over 250 km / h.

Our copy is configured in the traditional blue-black metallic color with an anthracite-black leather interior, a configuration that highlights the magnificent 3-piece monobloc aluminum rims. Always followed by Mercedes, this 300 CE 3.4L AMG is in exceptional presentation condition. This is a rare opportunity to acquire an authentic Mercedes AMG produced in micro-series.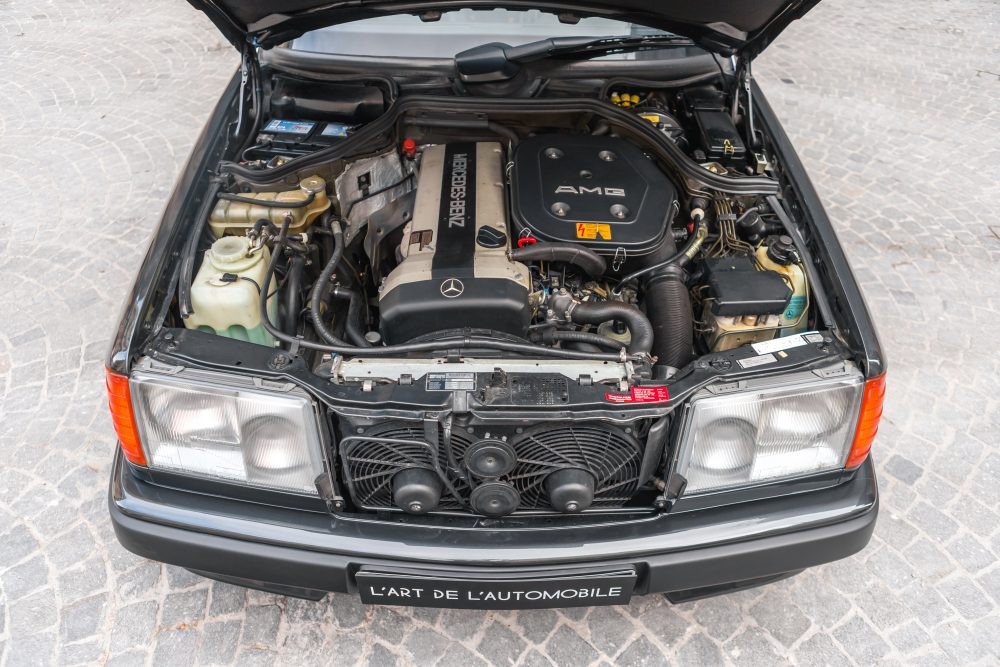 Great job by this dealer on the presentation, as it surely delivers what these W124 coupes are all about. Like I mentioned, this isn't a widebody car, but I don't think you are missing anything by not having it. It's hard to believe that this one has 120,000 miles, but surely whoever owned it in the past knew what they were dealing with and kept it in great condition. I think this one is the ultimate subtle late-80s/early-90s tuner car that will only to continue to grow in terms of crowd appreciation.
However, will it continue to appreciate in value? This one has an asking price of $76,000, but that seems like a bargain compared to the widebody car for $220,000. My hold up is that this car just isn't $76,000 driving experience, and at best is probably worth only around half that to me. It will probably find a home somewhere in Europe, but bringing it to the US is another expense all together, and it just doesn't make sense. Still, it is a wonderful example and I hope more come out from hiding.
– Andrew