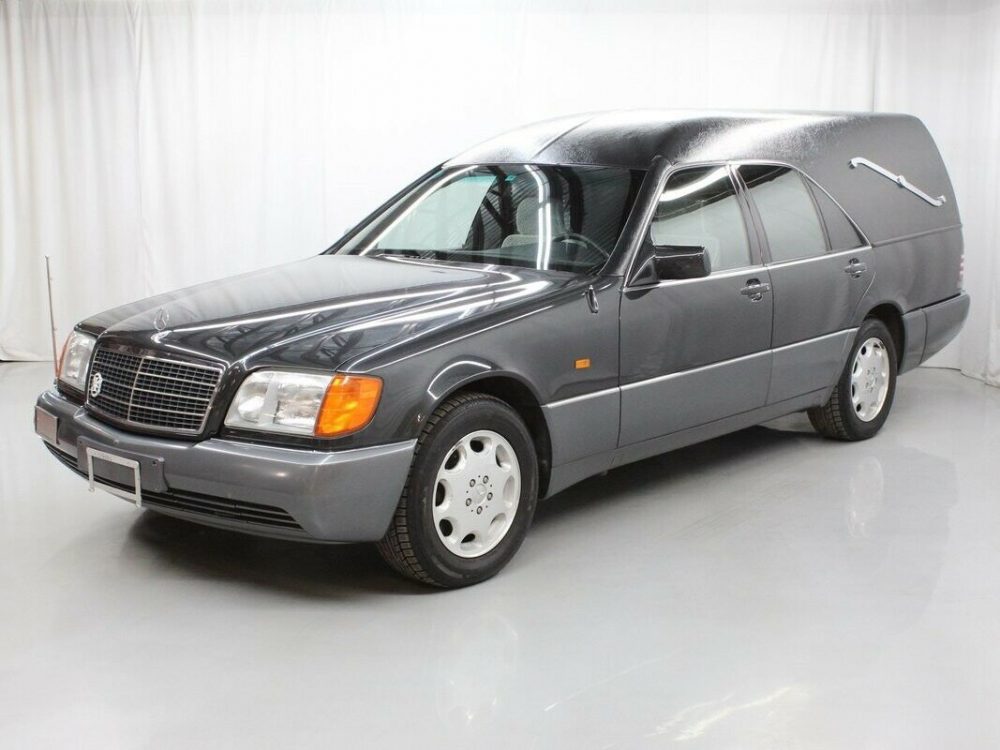 Some days you just don't know what you are going to stumble across. This is one of those days. What we are looking at is a 1994 Mercedes-Benz S320 that has been converted to a hearse. Now believe it or not, this is not the first time I've looked at an S-Class hearse, as there was a 560SEL I checked out way back in 2018. That one was setup for Japanese Buddhists, while this W140 seems to be more of a traditional hearse without the scaled down Temple constructed on it. However, judging by the decor and stickers on the car, this most certainly also came from Japan where it saw some use. Cool! But what would you even do with it?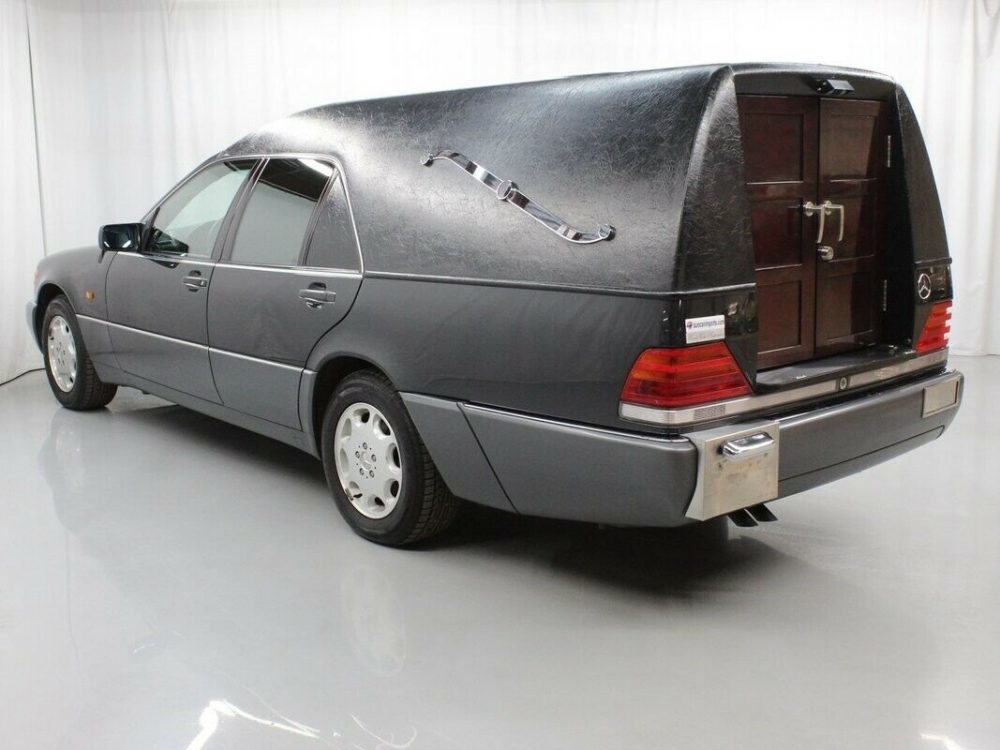 Year: 1994
Model: S320
VIN: N/A
Engine: 3.2 liter inline-6
Transmission: 4-speed automatic
Mileage: 13,826 km (8,591 mi)
Location: Smyrna, Tennessee
Price: $16,988 Buy It Now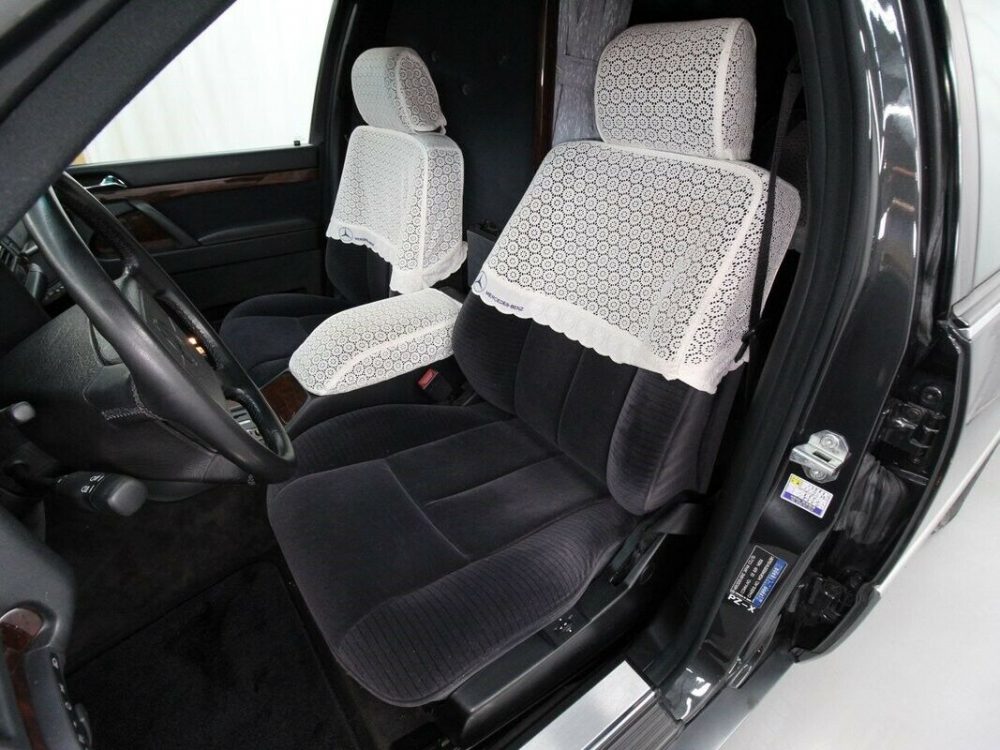 Vehicle Description
13,826 Kilometers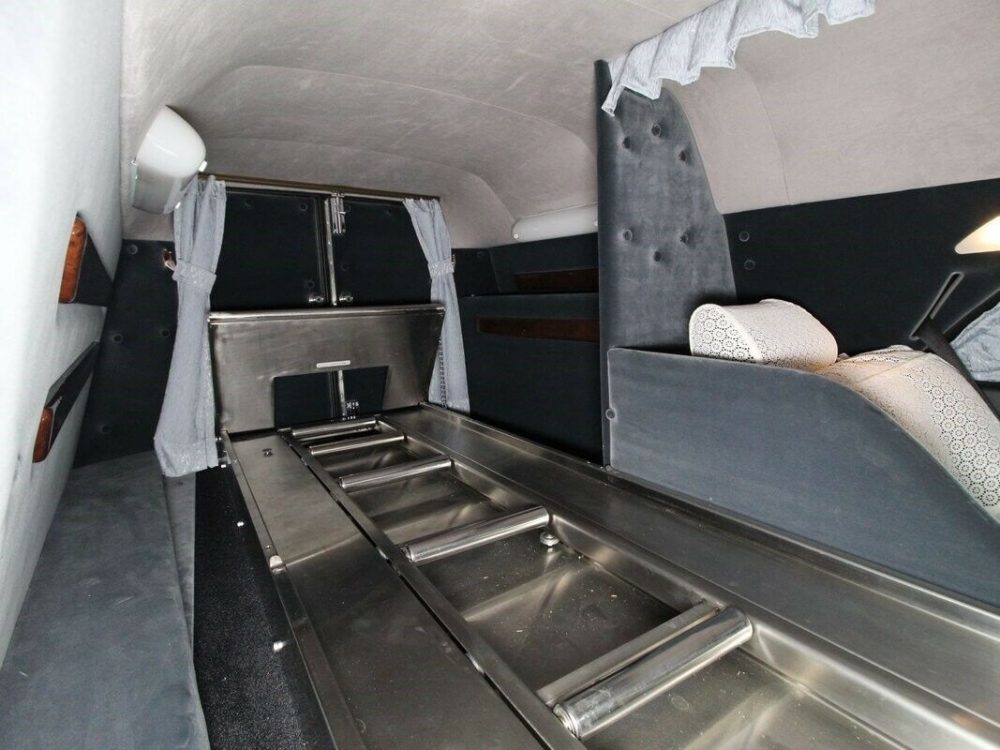 This is certainly something. Without a doubt it is a professional conversion, which went as far as adding an extra jump seat on the driver's rear door as to have another person ride in this thing. It is interesting to note that this is a closed off car, rather than a hearse with open glass that is meant for viewing like we've seen from this era before. But still, what do you do with it – especially at this price tag?
$17,000 just seems like a random number to put on this car. The only rear value it has is to funeral homes, as it is far too expensive to be the guy on your street who buys an old hearse to haul his band equipment around on the weekends. Not to mention I think the trusty inline-six is a tad under powered given how much weight this thing has to pull. It is an interesting car, but I think one with very limited use.
– Andrew