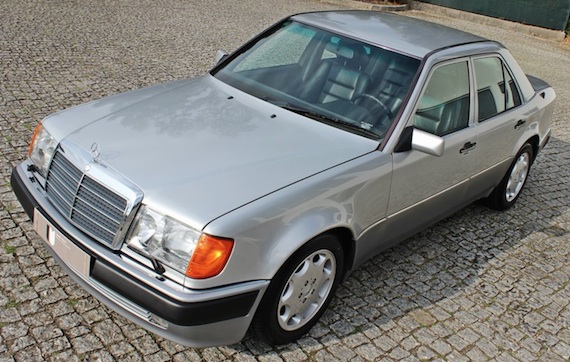 The Mercedes-Benz 500E to me, in many ways, is the ultimate Mercedes-Benz. It embodied everything that made this brand great over the years. Power, unflappable composure and durability in one discreet package. Sure, later AMG badged Benzes eclipsed it in horsepower, but there's something special about these cars that the new AMG models don't have. Perhaps it's the connection with Porsche, the bespoke four-place interior or the flared fenders that captivate the mind. Whatever the attraction may be, this 500E is a rare sight on the roads of my ancestral home in Northern Portugal, in no small part that vehicles with larger engine sizes are taxed at a greater rate.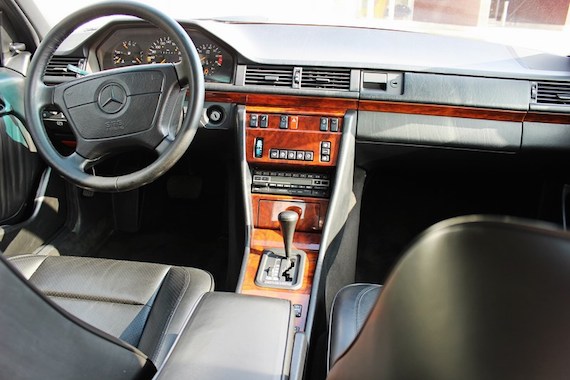 Year: 1992
Model: 500E
Engine: 5.0 liter V8
Transmission: 4-speed automatic
Mileage: 166,000 km (~ 103,148 mi)
Price: $30,700 Buy It Now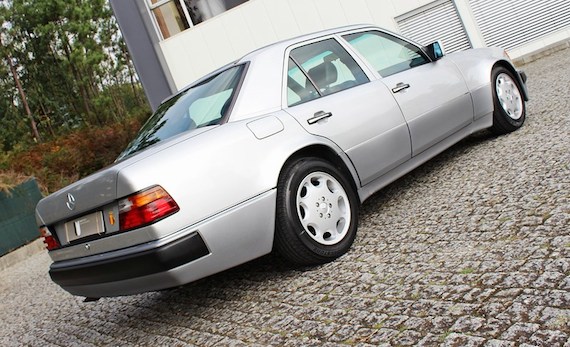 We are glad to offer:

1992 Mercedes-Benz 500E 326HP (W124.036).

166,000 Kms

1 Spanish Senior Owner from New (South of Spain)

Fully Service History.

Major original Paint.

All the Keys and Car Tools

This Porsche built Mercedes Benz 500E it's a really time warp, still preserves the factory protection Wax and the Factory assembly marks. It includes some delicious and hard to find period details. This car is like new. It´s very difficult to find in this condition! The Mercedes Benz 500E it's a fast appreciating classic.

24750€

"The 500 E was created in close cooperation with Porsche; each 500 E was hand-built by Porsche, being transported back and forth between the Mercedes plant and Porsche Rossle-Bau plant in Zuffenhausen, Germany during assembly — taking a full 18 days to complete each model."
We're getting closer to the day that one in the US could import a Euro market 500E such as this. Would it be worth it? Unless you could get a screaming deal on one, which is unlikely, probably not. There are still plenty of good 500Es and E500s to choose from on these shores if its a fast W124 you seek. Now, if one came across one of the ultra rare E60 AMG variants that came towards the end of W124 production, you might be able to make a case. Considering the mileage, the price on this example is a little strong, but its one-owner status and stamped service book will help. These hot rod W124s aren't getting any cheaper, so if you've always wanted one, time is of the essence.
-Paul