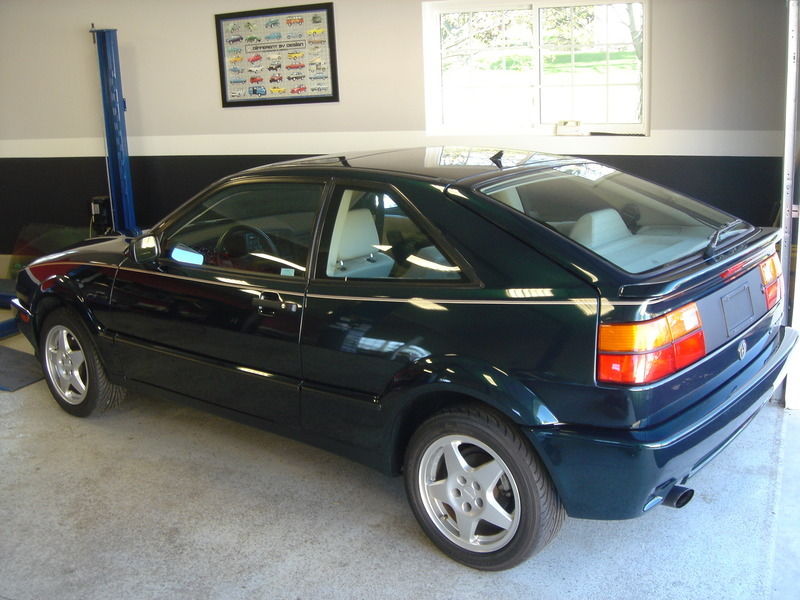 Considering popular Volkswagen chassis for enthusiasts, it would be natural to equate the many generations of Volkswagen Golfs to BMW's 3-series. Models like the legendary GTi 16V mimic the Munich brand in several ways, with high revving inline-4s, BBS wheels and the later models even sported quad round headlights. The models that followed plumped up a bit and went to sonorous 6-cylinders and even more recently turbocharging both has become the factory way. Following in that comparative logic, the Corrado SLC is more like the M5. It's a bit more grown up, more refined – yet has an equal mystique and base of fans. For Volkswagen faithful, clean Corrados are like India was to the British Empire – the crown jewel of collectables. And no gems come to the market more brilliant than this basically new emerald-colored 1993: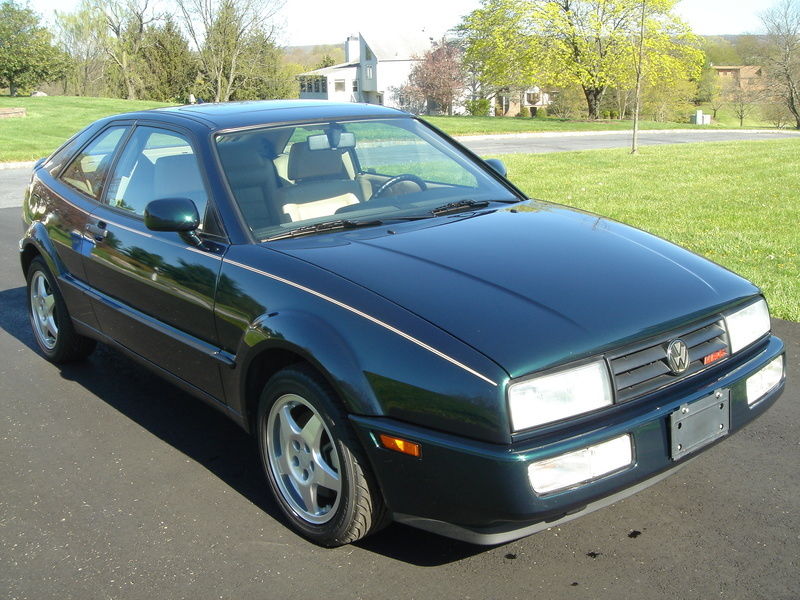 Year: 1993
Model: Corrado SLC
Engine: 2.8 liter narrow-angle VR6
Transmission: 5-speed manual
Mileage: 10,241 mi
Price: Reserve Auction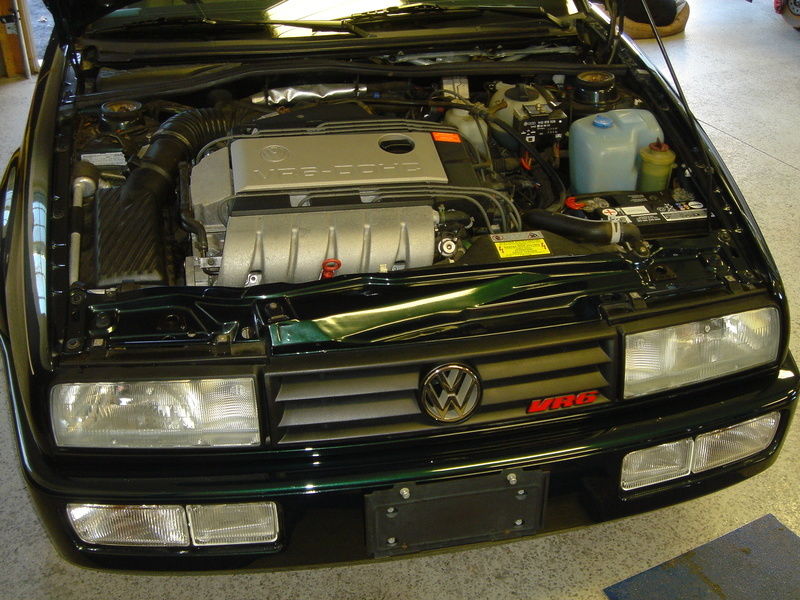 1993 SLC with 10k miles. No other one like it. Still has a new car smell. All original.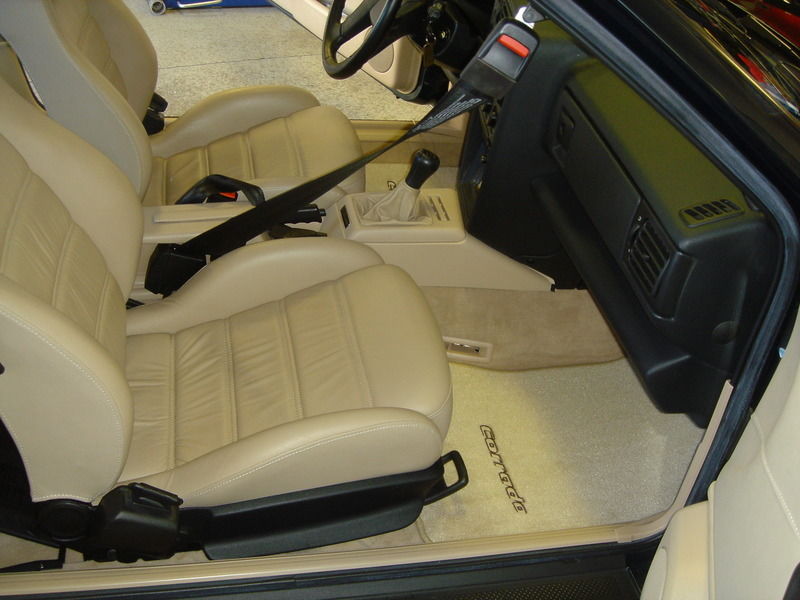 It's a bit unfortunate that we don't get some better exterior photos, but a few hint at the deep, glossy condition of the LC6U Classic Green Pearl paint. While the first run SLCs came with BBS wheels which were pretty, the later Speedline wheels are the perfect fit and you won't find a better condition set anywhere. Though not disclosed, the car wears updated Yokohama rubber – from a preservation aspect, unfortunate but from a livability aspect absolutely necessary. The interior looks to be in fantastic shape and the tan leather is a great period match for the green. Under the hood, the awesome 2.8 liter narrow-angle VR6 motor looks like it's in for its first service rather than 23 years old. In fact, there are really only four drawbacks to this car as I see it. First, it's got the horrible running mouse seatbelts. But, that can be overcome. Worse is the absolutely horrendous pinstripe that someone decided to apply along the way. It's ugly, ill-fitting and out of place. If it's plastic, it might be able to be removed with minimal damage since the car's paint should be unweathered – but if it's painted, good luck. Then there's the complete lack of any information provided by the seller. Sure, they have great feedback, but it seems like they're relying completely on you trusting that a 10,000 mile 23 year old Corrado speaks for itself. Which, apparently, it does! That's because with four days left on the auction, 33 bids have pushed the asking price beyond $22,500. Sound amazing? What's more amazing is that the reserve is still not met. Granted, this is basically an irreplaceable car, but these trends of outrageously priced low mileage examples can be really baffling. Personally, I'd take '93 we featured back in February over this car. Though the miles were higher, the condition was near as good and it traded hands for under $8,000 – much more in line with the reality of the market on these cars. It's ultra cool to see these near-new time capsules, but if you really want something to just stick in a garage for the rest of your life never to emerge and be enjoyed, buy a 1:18 model and save a bundle!
-Carter