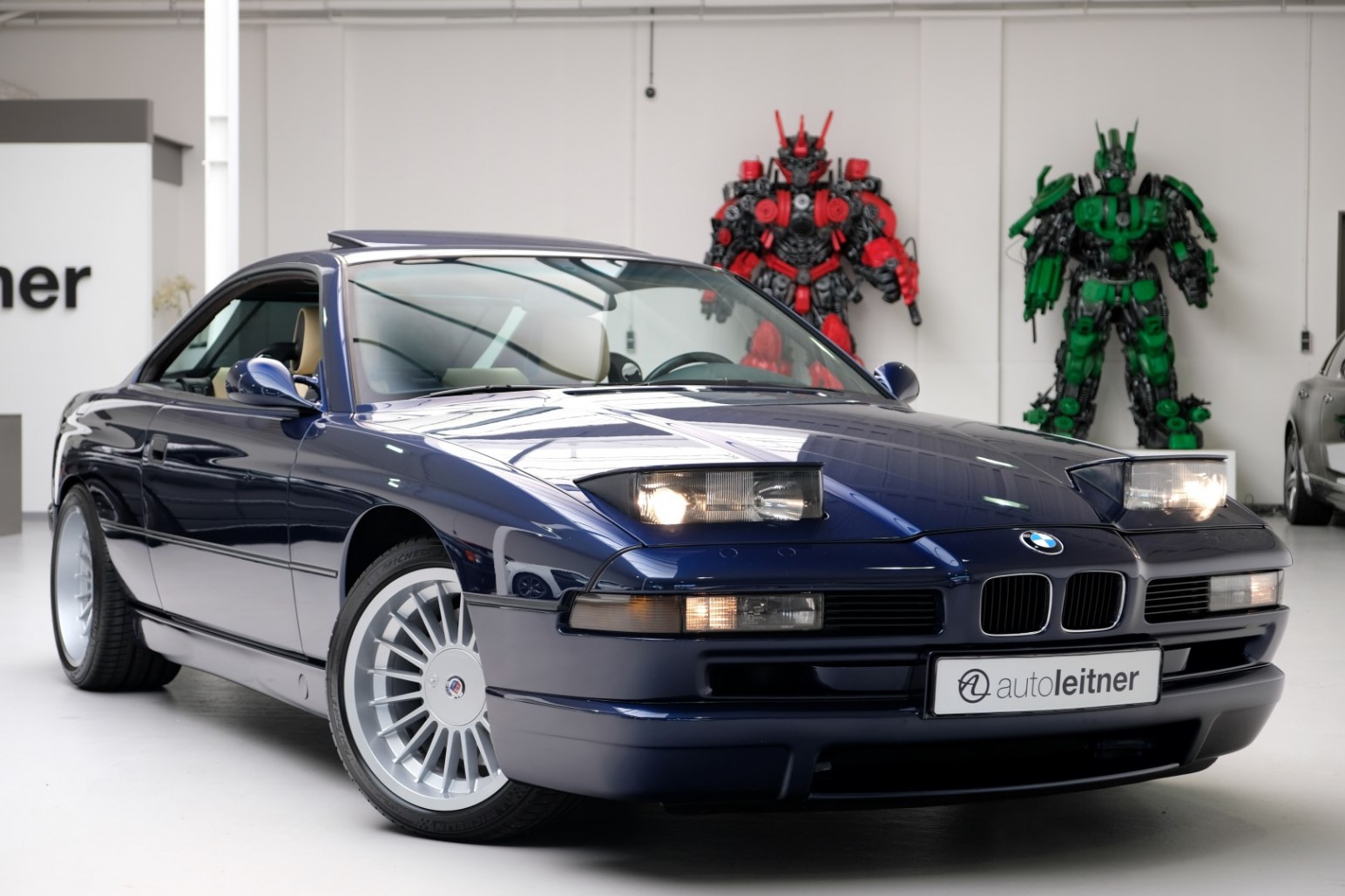 I came of driving age during the reign of the E31, and I still remember magazines taunting that the M8 would soon be with us. Of course, it never came – at least, not until today. But we still did get an E31 breathed upon by the Motorsports division in the spectacular 850CSi. The heart of the CSi was a special 'S' motor. In this case, BMW Motorsport GmbH took the M70 and beefed it up seriously. Bored out to 5.6 liters and with compression bumped up and revised electronic programing, the resulting S70 took BMW's V12 from 296 horsepower to 372 with 420 lb.ft of torque on tap. Macht schnell, indeed! But there were a host of other changes; offered only with a manual 6-speed gearbox, the CSi also got a quicker steering rack, Euro M5 brakes, shorter and stiffer springs, and M System II 'Throwing Star' 17″ staggered wheels. A new body kit made the elegant E31 look much more menacing, too. Europeans even had the option of 18″ M Parallels and, amazingly, 4-wheel steering.
In 1993, this car cost almost $110,000. Today that's nothing, as you can spec a special-order M3 up to that amount. But back then? That was nearly the price of three M3s. These super coupes have never really come down in price, as like their contemporary the 928GTS, they have maintained an aura of unobtainium and sacredness to a generation of motoring enthusiasts. Today's example is one of the more special ones out there, as inside and out it was finished by BMW's Individual department – and boy, is it stunning.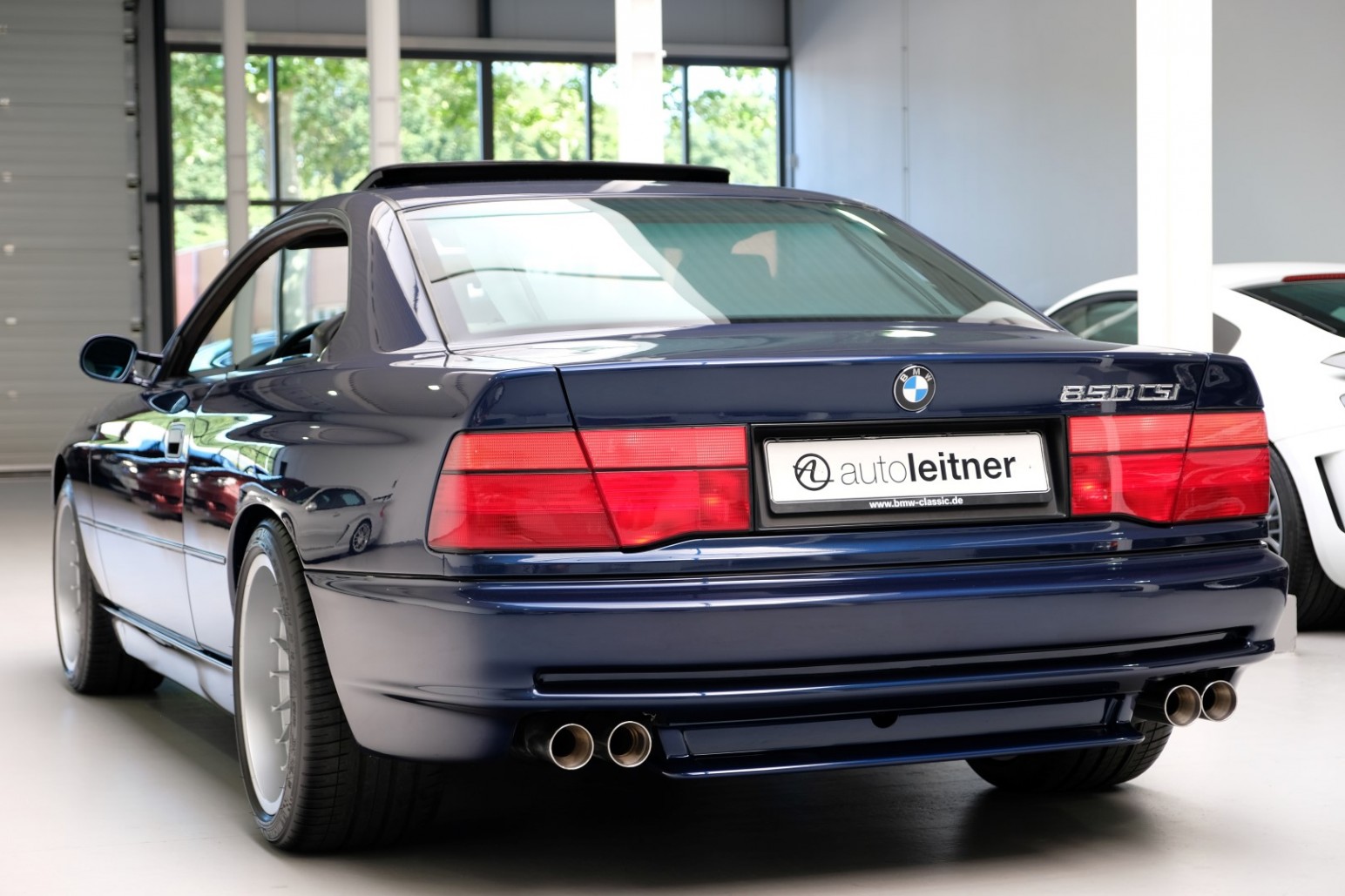 Year: 1993
Model: 850CSi
VIN: N/A
Engine: 5.6 liter V12
Transmission: 6-speed manual
Mileage: 88,800 km (55,170 mi)
Location: Alkmaar, Netherlands
Price: E. 92,500 (~$109,750 today)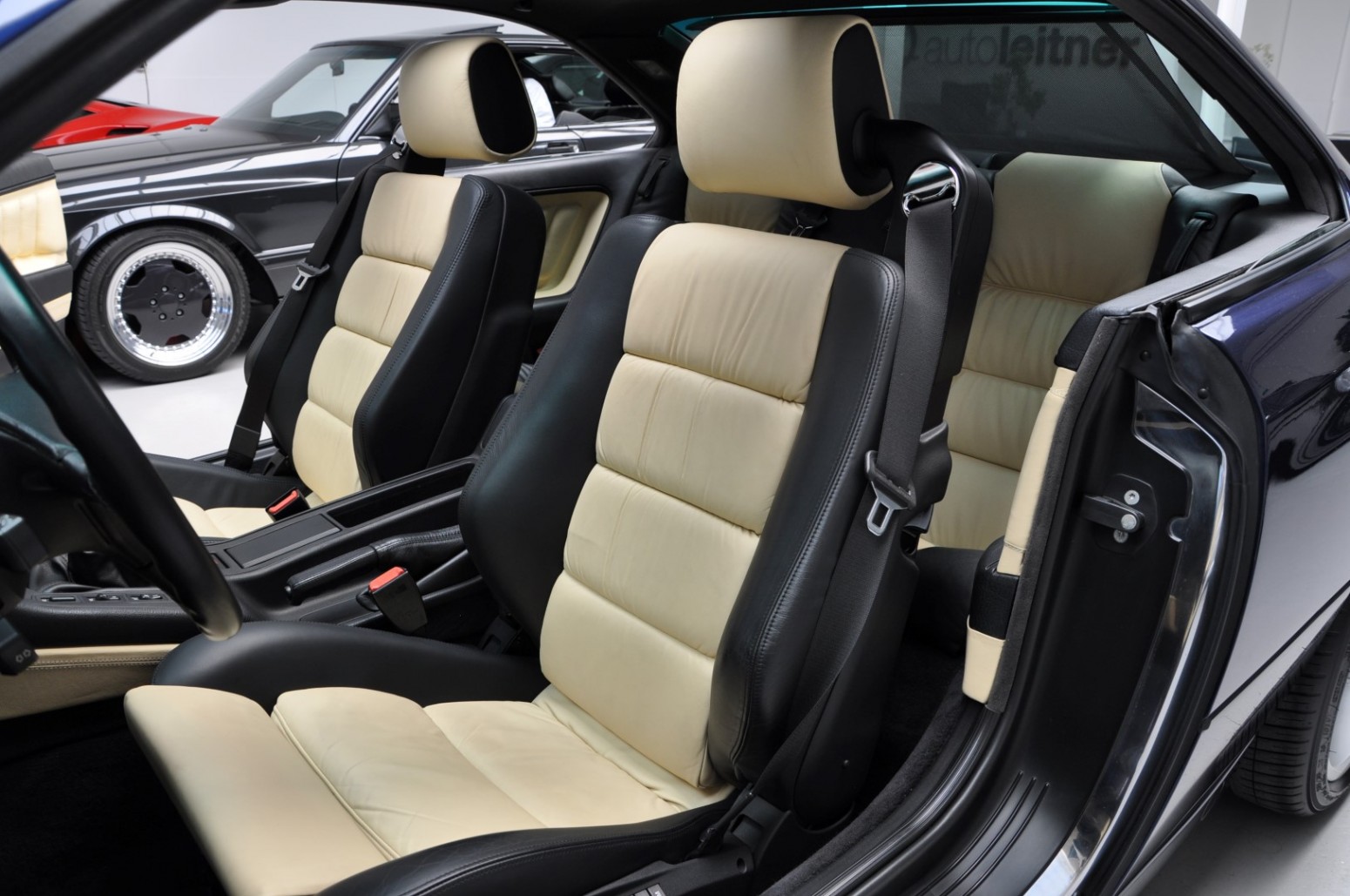 Top 850CSI in stock! Truly beautiful example with a great history and the right specs! This BMW 850 CSI Individual is finished in 287 Mauritius blue metallic with 999 Individual Sonderleder nappa black/champagne and equipped with almost all possible factory options including electric sliding/tilting roof, sun blinds, green track at the front and rear, electrically adjustable steering wheel and more. From new with 4 original 18 inch Alpina rims. Coming from a private collection and this CSI with a full dealer history. From front to back, from top to bottom, from inside to outside immaculate. One of a kind!
0210-ASC, Traction Control

0216-Servotronic

0223-EML sport and comfort mode

0240-Leather airbag steering wheel

0243-Airbag for passenger

0245-Electrically adjustable steering column

0255-Leather sports steering wheel

0302-Alarm system with remote control

0350-M front and rear spoiler

0353-Green track in front and rear window

0401-Electric sliding/tilting roof

0412-Ski hatch through-loading option

0416-Electric sunshade

0423-Velor mat set

0428-First-aid kit and warning triangle

0431-Automatically dimming interior mirror

0435-M mirror package

0436-Rooflining black

0459-Electrically adjustable seats with memory

0481-Sport seats

0494-Seat heating

0500-Headlight Washers

0528-AUC air circulation

0543-Air conditioning automatic

0555-On-board computer

0659-Radio BMW Business CD

0676-Hi-Fi active-speaker system

0704-M sports suspension

Z1XX-Individual bi-color leather nappa black/champagne

And further: folding rear seats, 18 inch original Alpina rims, 4 good 285/35 ZR18 and 245/40 ZR18 Michelin Pilot Sport tires, metallic paint, 6-speed manual transmission, ABS, cruise control, comfort closure, central locking, tools complete and unused , electric windows and door mirrors, tinted glass, electric and heated door mirrors, number plates with imposed letters, height-adjustable seats and steering wheel, original BMW flashlight, original unused spare wheel.

-original dealer stamped service book

-dealer maintenance invoices

-instruction manual car

-instruction manual stereo

-code card stereo

-4 original keys

-car card

-book dealer addresses 1993/1994

-inspection reports

-valuation report

-original brochures

-original flashlight

-original leather storage folder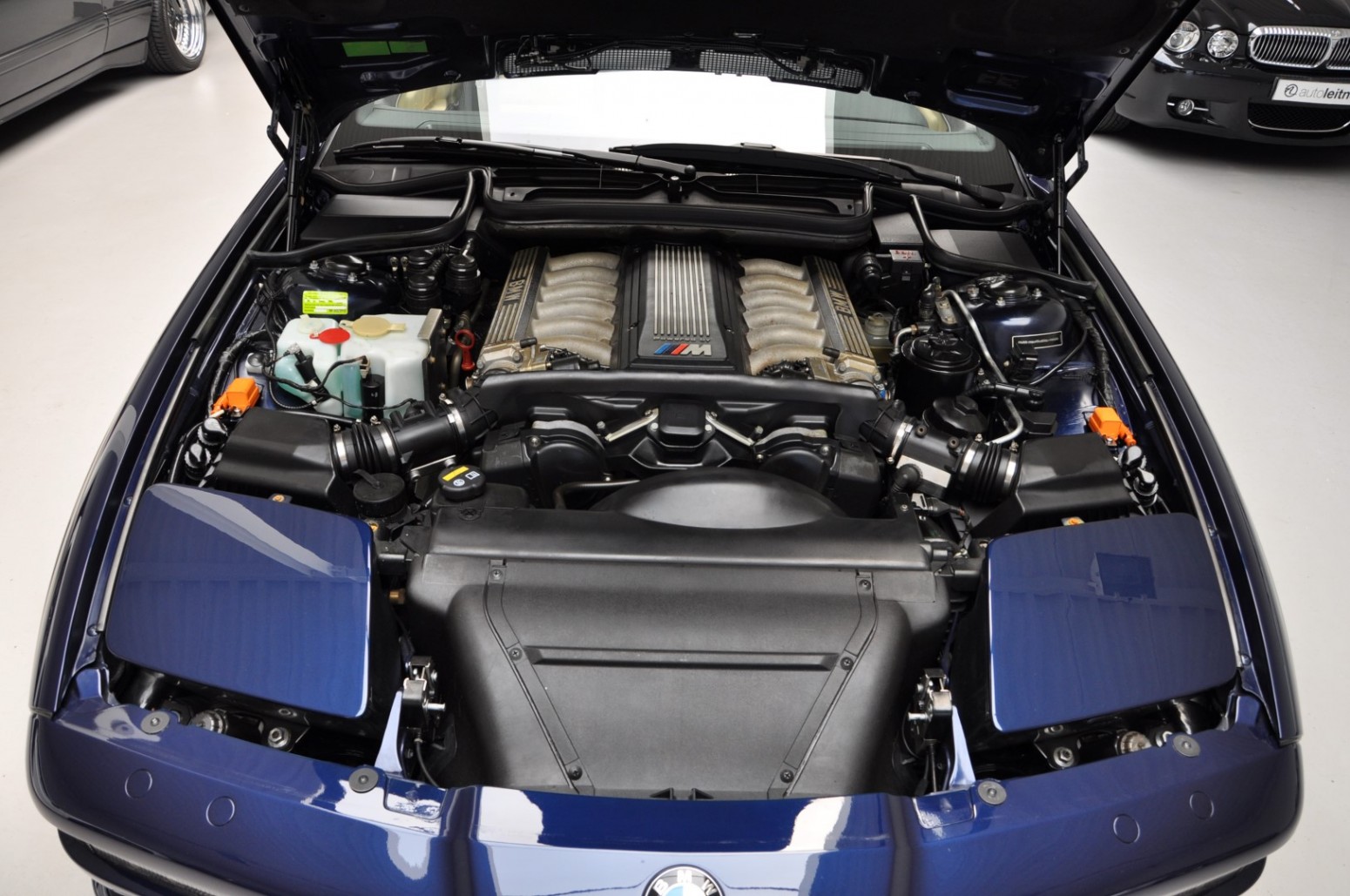 Impressive indeed. If the Mauritius Blue Metallic paint doesn't get you, and the two-tone Nappa black and champagne leather just isn't enough, those Alpina wheels will surely draw you in. Condition is great, mileage is lower, and there's nothing I can see to complain about in presentation. Price? Well, these have never been cheap cars, and $110k is hardly affordable. Yet compared to where some US models are trading, you certainly aren't paying a premium. It's out of my league, but still remains a fixture of my dreams.
Special thanks to our reader John for the spot!
-Carter