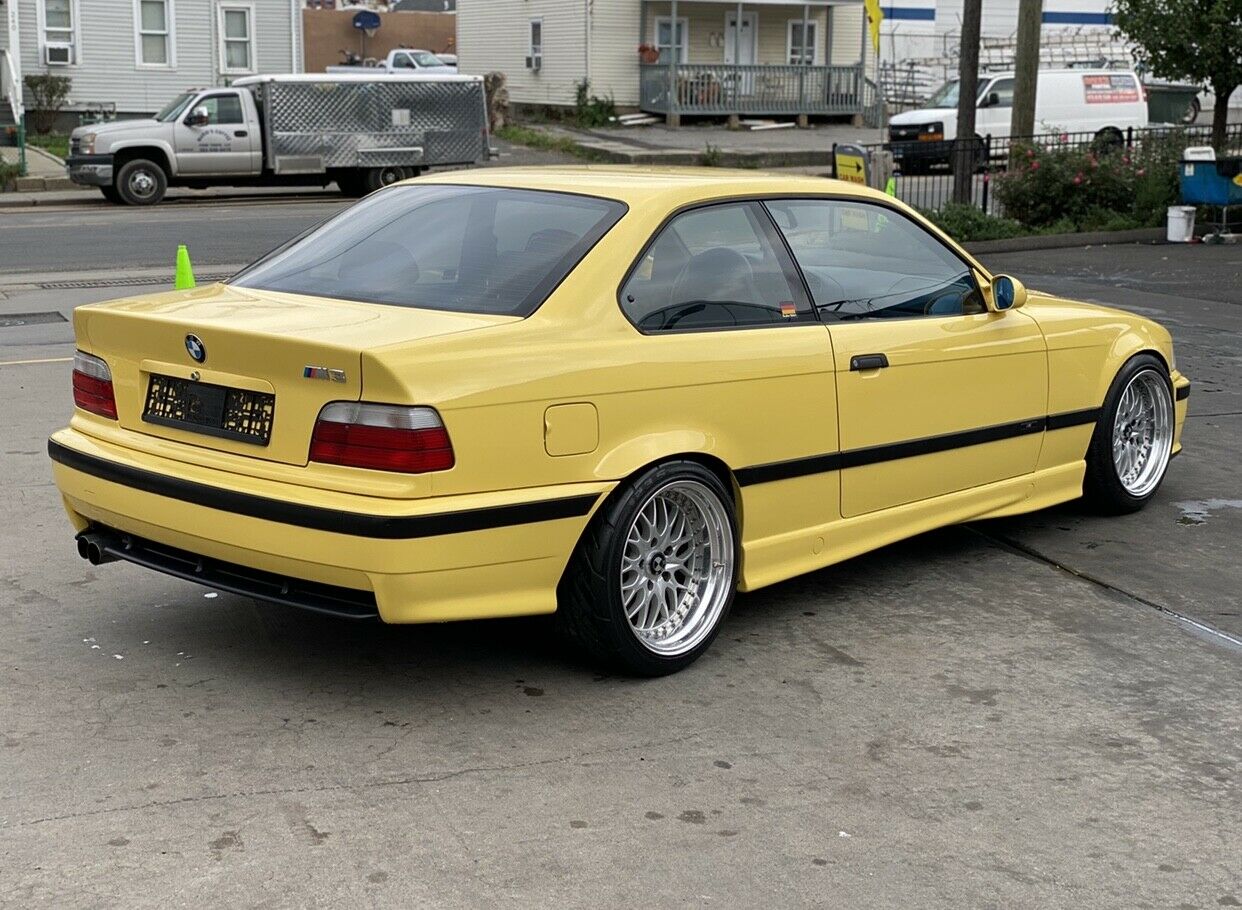 For some time, there was a giant gulf in between European-spec cars and U.S. spec cars. Granted, part of that divide still exists today if the large assortment of cars that do not make it to these shores, but at least enthusiasts can rejoice that at last – for the most part – performance versions that are available in Germany are very close to the same that we receive here. One of the last notable cars to exhibit the large divide was the E36 M3; while Europeans enjoyed over 280 horsepower from the individual throttle body S50B30 in 1992, the later released U.S. spec M3 carried an entirely different motor with some 40 horsepower less. Though the S50B30US is certainly a great motor by itself, the knowledge that the "better" version existed across the pond somehow took a bit of legitimacy away from it for a lot of fans of the marque. Also differentiating the European versions were better floating rotor brakes, better glass headlights, better lower and stiffer suspension; you get the point. We could bang on all day about how the US-spec model was pretty much as quick as the Euro cars, is a lot cheaper to run, and is…well, you know, already here. But when a Euro car pops up for sale, I still take time to take notice, and it's hard not to notice this Dakar Yellow '93: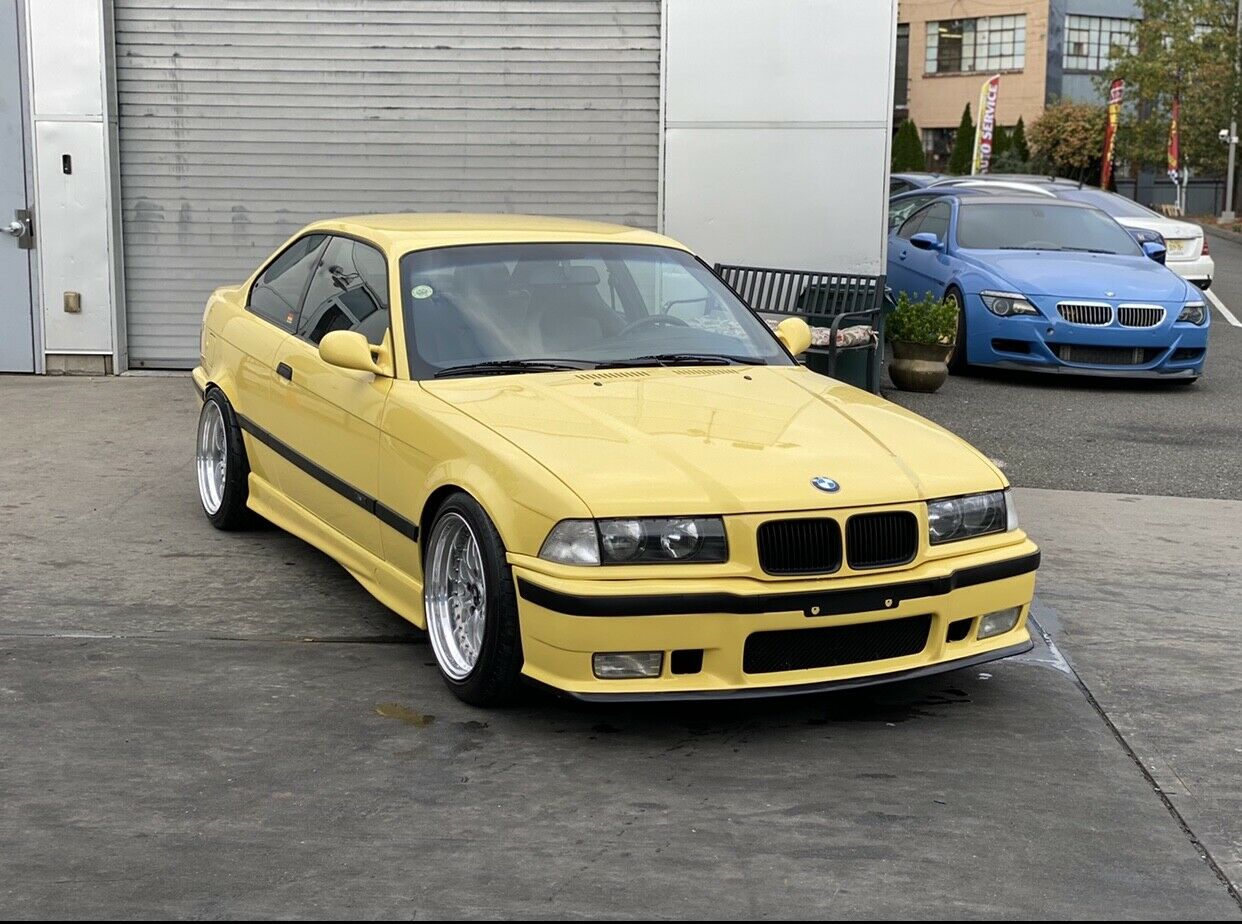 Year: 1993
Model: M3 Coupe
VIN: WBSBF91040JC35890
Engine: 3.0 liter inline-6
Transmission: 5-speed manual
Mileage: 81,300 km (~50,500 mi)
Location: Yonkers, New York
Price: Reserve Auction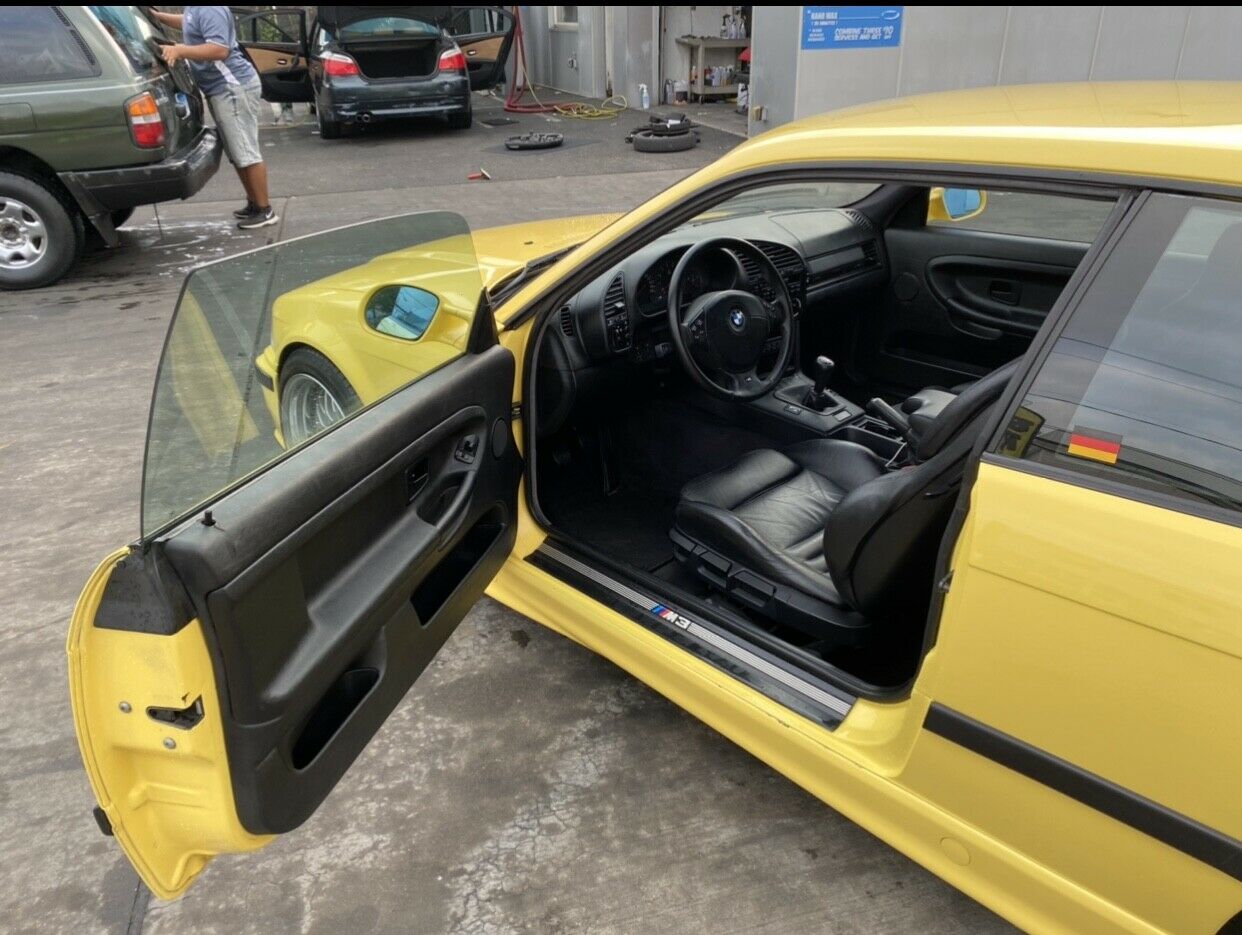 Here is a mint example of a 1993 Dakar Yellow Euro Spec E36 M3. The vehicle needs nothing. Drives like a brand new car. Just serviced. The Vehicle was imported from Germany. All paperwork is good and ready to be transferred to a new owner to register in any state. Please contact Danny for more information @ (914) 318-5712

On Oct-24-20 at 16:55:06 PDT, seller added the following information:

Vehicle has been professionally paint corrected and ceramic coated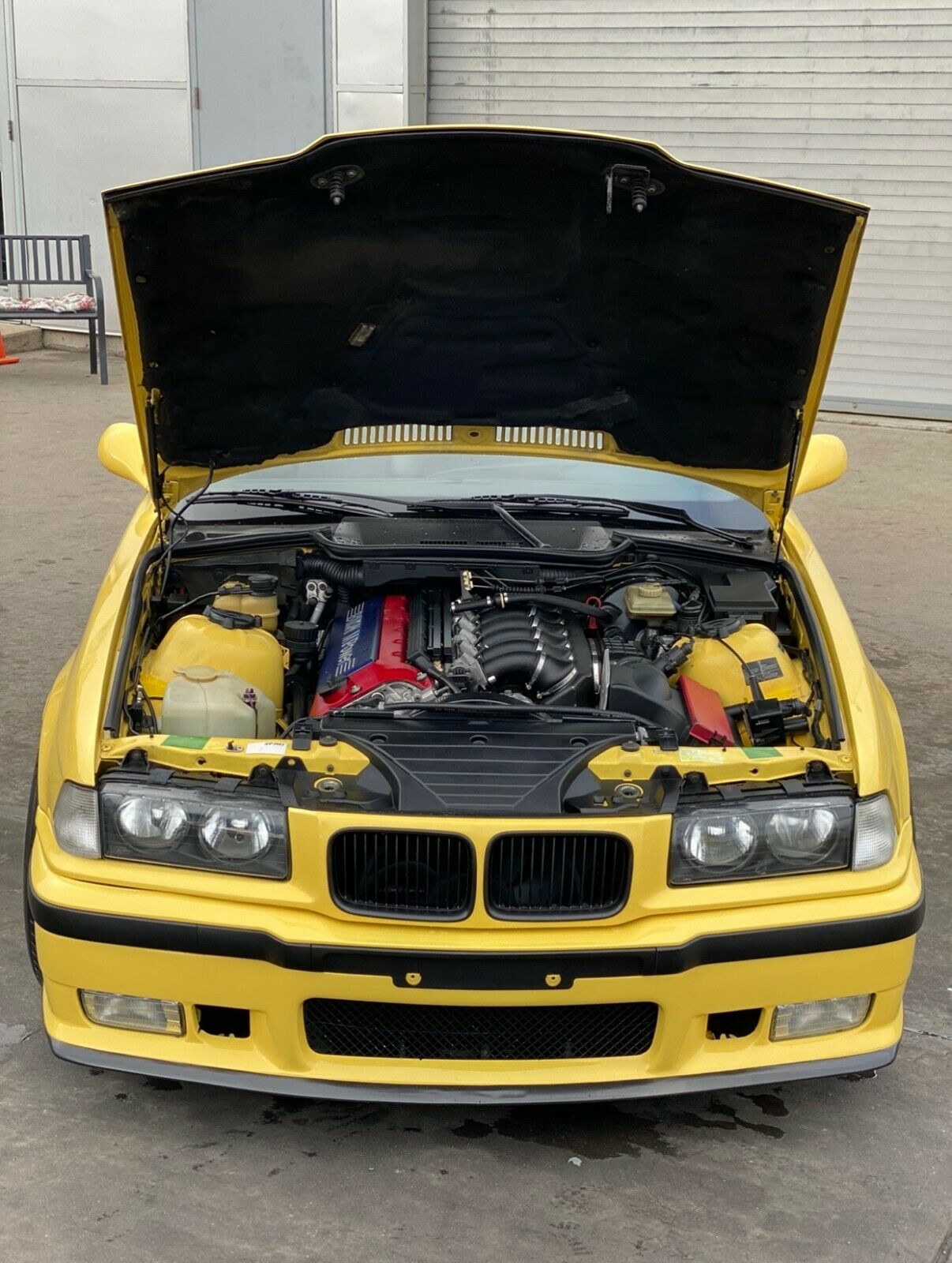 So what do we have? Well, the E36 M3 debuted in Europe in 1992, and the production date of this car decodes as 12/93, which to me probably means it's actually a '94, but it could be titled as a '93 I suppose. It's a Swiss-market version, and seems to decode in the original Dakar Yellow (267) over black Nappa leather (0522). A few of the factory options are no longer with the car; it shows as having a rear spoiler and forged double-spoke wheels, and the current wheels are…well, not the best choice as far as I'm concerned. It's also clearly lowered and has aftermarket corner lights front and rear, and the front bumper appears to be not quite right. Aside from a general lack of detailed photos, the only other thing that stood out is that parts of the engine were refinished and the interior shows some broken trim bits. You'd need some more info to really plunk down a big figure in my opinion, but that's not holding anyone else back. Bids are so far at $22k with a few days remaining; low-mileage Euro E36s are hard to come by, admittedly, but I think we've seen better examples, such as this '95 Sedan or this '94 Coupe, come up recently. I love the yellow, but I'd hold off in this case.
-Carter