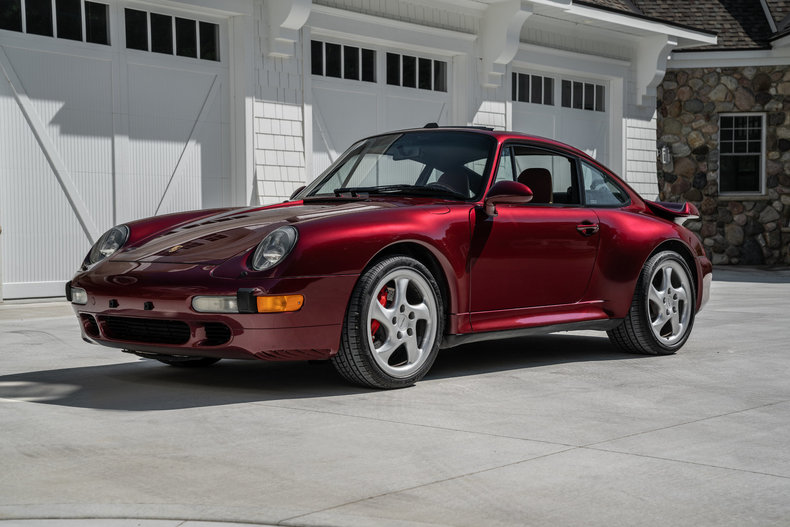 I think this 1997 Porsche 911 Turbo comes under the heading of "never judge a book by its cover" because while it's a very lovely car from the outside it is really all about the interior. That's the part of this one that will have appeal relative to all of the other 993TTs on the market. It's quite clearly special order. I'll also be quite upfront and state that I don't like the way it has all come together. However, I'm very happy that it exists. It shows us the type of things that Porsche has made possible over the years for its more intrepid customers so even if it isn't what I would do it might give you some ideas. I also think it's only a couple minor tweaks from looking quite good. Let's take a look: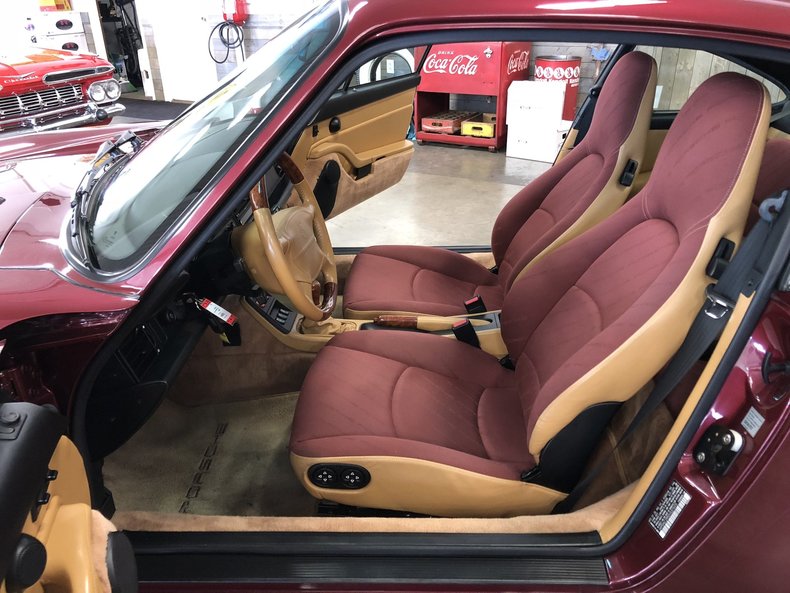 Year: 1997
Model: 911 Turbo
Engine: 3.6 liter twin-turbocharged flat-6
Transmission: 6-speed manual
Mileage: 45,252 mi
Price: Reserve Auction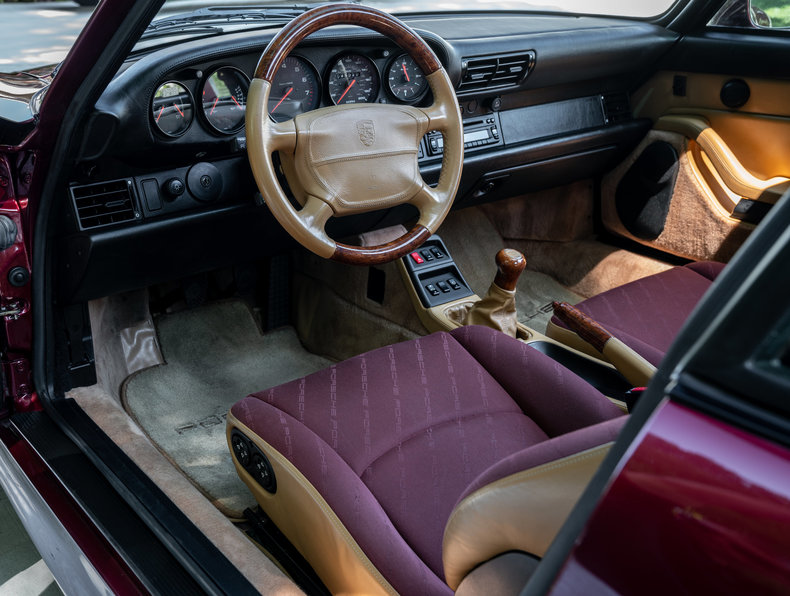 1997 Porsche Turbo 993's are becoming the most collectible and desirable. The last of the air cooled Turbos. This particular example is believed to be one of very very few produced in this configuration. It very well could be the only one. This true 1 owner 993 was a Special Wishes order car. Meaning the owner was able to choose custom options from the factory on a special wish order. This 993 received a fabric interior to match the Arena Red exterior and special wood grain trim. It is truly the most unique 993 Turbo we have ever had the pleasure of seeing. It is also in impeccable condition with just 45k original miles. The car appears to be all original with no signs of any paintwork. The history report also supports the zero accident record with just 1 owner reported. Along with the purchase of this gorgeous 97 Turbo, the owner will receive the radio face-plate case, original tool kit, service book and a few other misc manuals and original docs. Please feel free to call or TXT with specific questions. (616)401-5555

ASSISTANCE WITH FINANCING AND WORLDWIDE SHIPPING IS AVAILABLE ON ALL OF OUR VEHICLES!!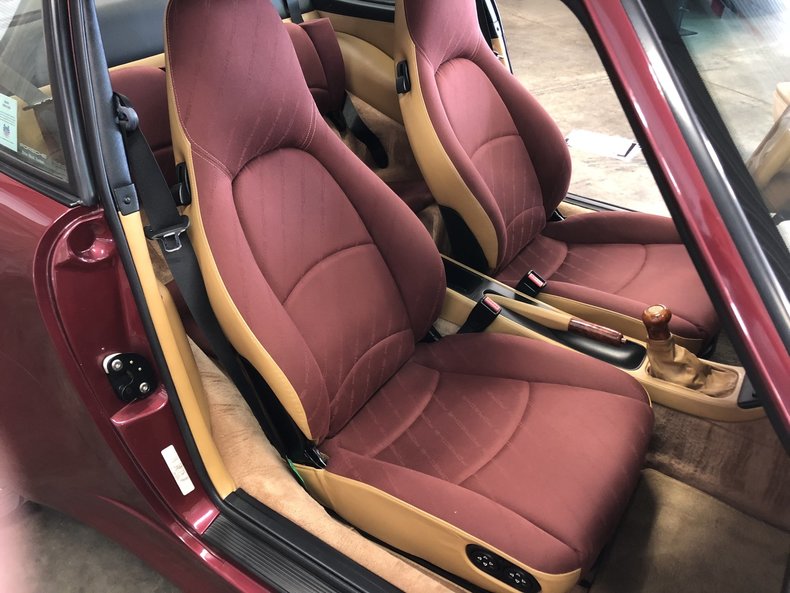 This is definitely a unique interior configuration and one that I can't recall seeing on any other 993. It's certainly one of very few and I wouldn't at all be surprised if it's the only one in these colors. As I said above for me it doesn't quite come together correctly. The wood trim I find a strange contrast and the dash and steering wheel really don't seem to work together. If I were to buy this car now I think I'd switch out the steering wheel for a black one and replace the other wood pieces. Just set them all aside until it's time to ship this 993 off to a new owner and can be reverted to its original specs. The more difficult change is the dash. Perhaps it wasn't possible at the time, but I'd love to see this with a matching burgundy dash rather than black. That'd really tie everything together and the contrasts wouldn't be so jarring. Regardless, the choice of fabric seating is a really interesting one in what is supposed to be the most luxurious 911 in the Porsche range. It reminds me of the seats from the 3.2 Carrera CS. I don't know that it's what 993 buyers typically would look for, but as something for a collector it might be quite alluring now.
The rest of this 993TT is of a more standard sort and it appears to be in excellent condition all around. We aren't provided with any documentation to verify the originality of this configuration so you'll want to insure those documents are available. Any other documentation obviously will be desired as well. It's said to be one owner and accident free.
I'll be curious to see where things go with this one in terms of bidding. A unique, potentially 1 of 1, 993TT should be a highly desirable commodity, but I'm really not sure how buyers will respond to this interior. Does it fit the character of the car? Does it even project a consistent character? I don't know that it does. It isn't one of the more garish configurations we've seen on a Porsche, it's just…different. We shall see and this definitely is one to keep an eye on.
-Rob