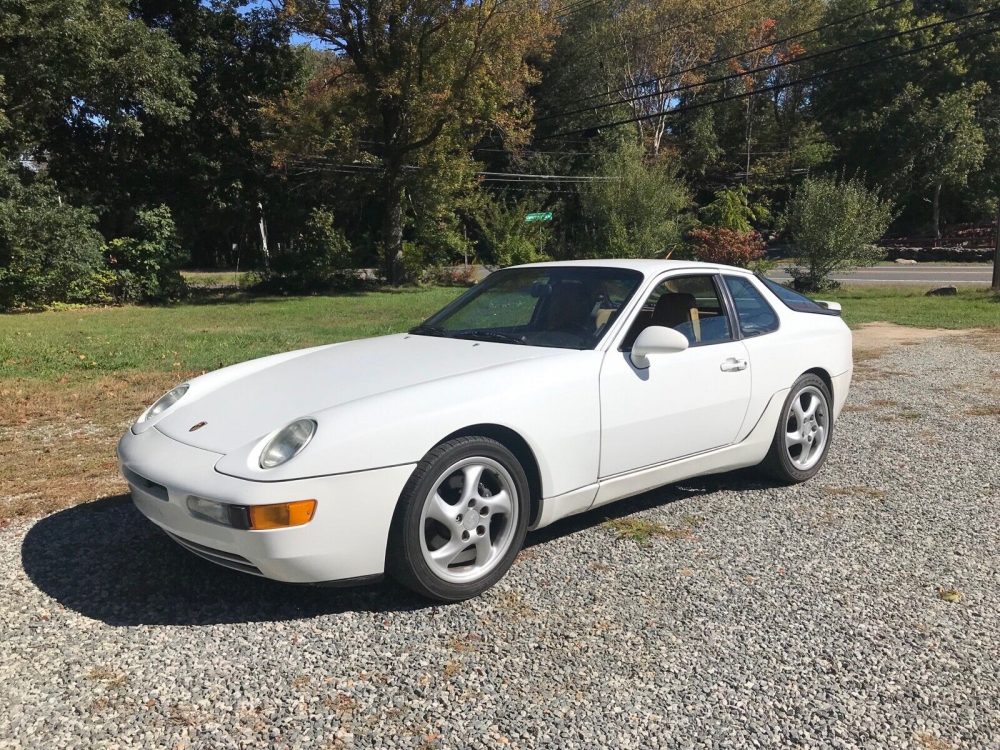 The Porsche 968 just sort of occupies space in the world of Porsche. I don't think anyone out there has them as their dream car, but they do make a little bit of a compelling case with their limited production, build quality, and good enough chassis dynamics and performance. Still, would you spend 911 money on one? Or even Cayman money? I'm sure if the price was low enough you could grab one, but I don't think they bring enough to the table to say "Yes, I want to own a 968 for a long time."
Today, we have a 1993 968 coupe up for sale in Rhode Island that has some good things going for it. Grand Prix White over Cashmere, 18″ Turbo-style wheels, and a timing belt service that isn't immediately due. The best part? It isn't very expensive.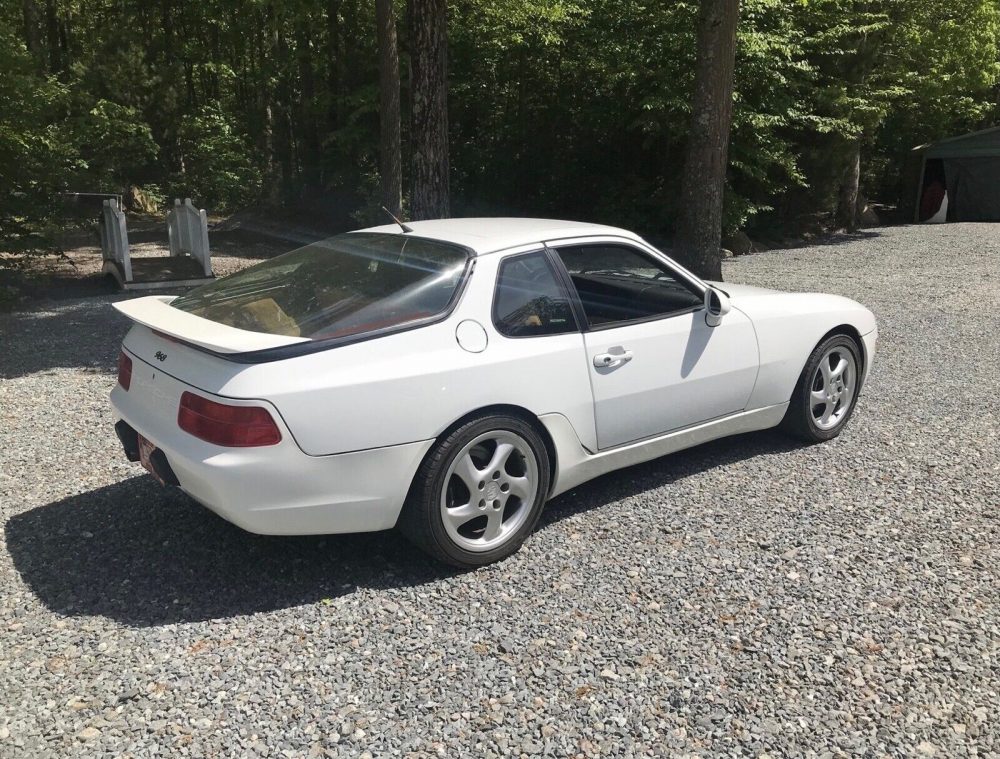 Year: 1993
Model: 968 Coupe
VIN: WP0AA2962PS820213
Engine: 3.0 liter inline-4
Transmission: 6-speed manual
Mileage: 150,023 mi
Location: Greene, Rhode Island
Price: $20,000 Buy It Now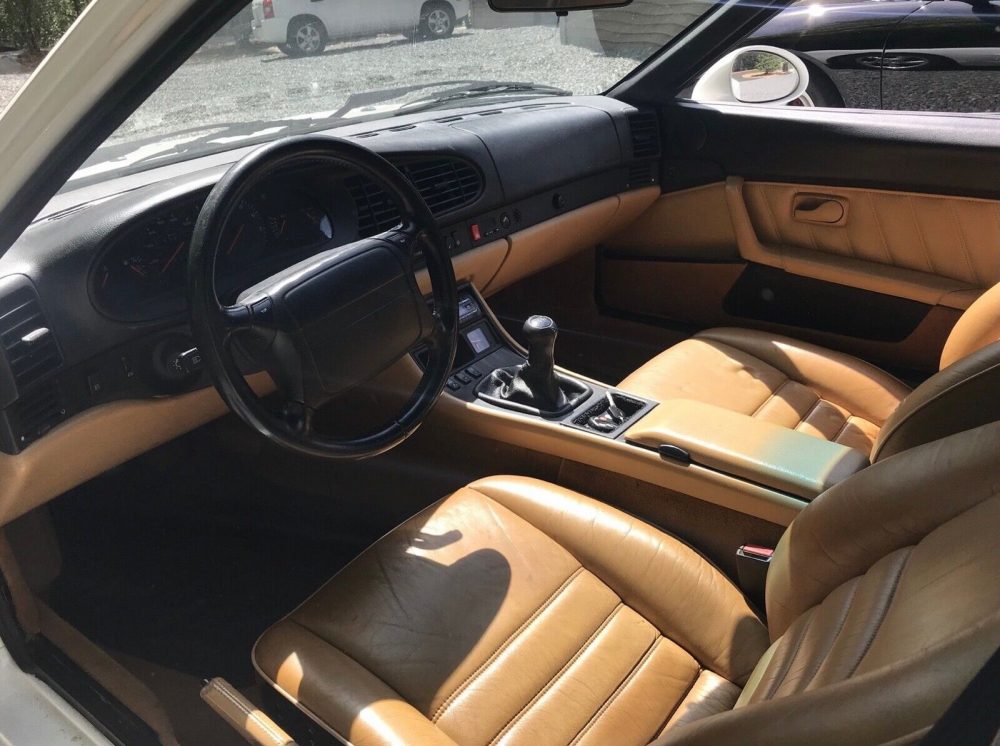 About this vehicle
This 1993 Porsche 968 is an original. The owner has had it for 1 year. The vehicle runs great.
Vehicle Details
1993 Porsche 968 Coupe, 6 speed, 150k miles, Grand Prix White on Cashmere, 3.0 L 4 cylinder, Clean Carfax, Engine runs great with no issues, Transmission shifts smooth in all gears, Drives well with no shakes etc. All electronics work as they should. Timing belt, Water pump, transmission pinion bearing, clutch, flywheel resurface were done at 125k miles. Exterior of the car I would say is a 9/10. Paint shines great, Interior 9/10 with only minor wear and blemishes. Underneath is in excellent condition and is rust free. Any questions on the car please feel free to send me a message. I can send more pictures and video if needed.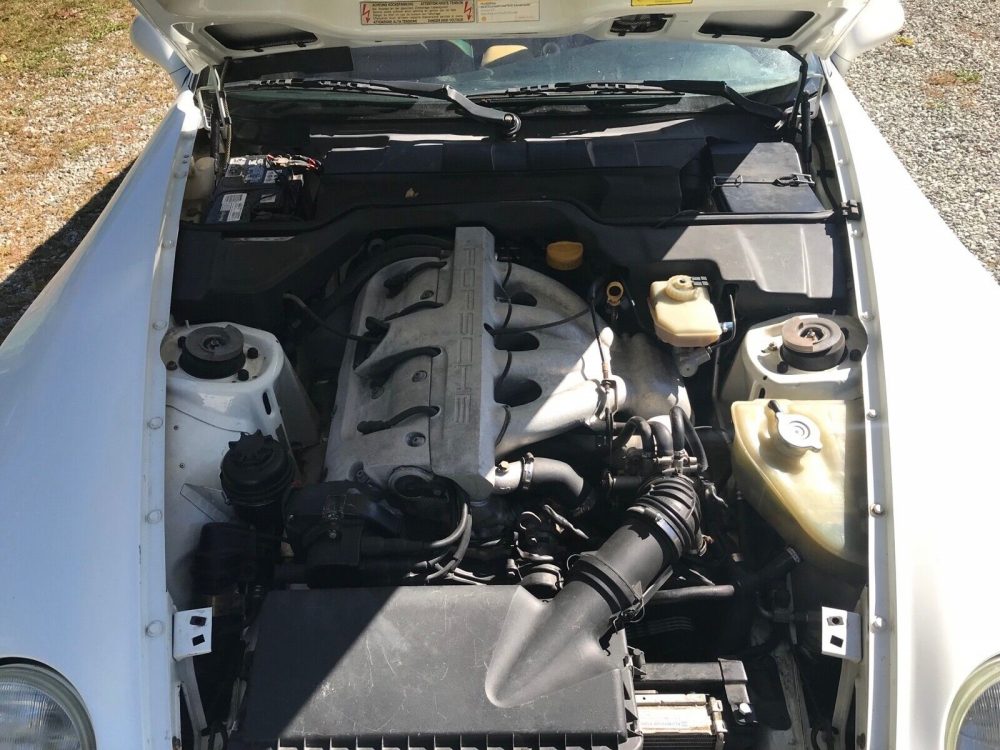 Yes, it has 150,000 miles, but it looks to be well-loved. You don't make it to this mileage with neglect and certainly not with cars that require timing belts to be changed out. The interior has some marks, but nothing crazy and nothing that can't be overlooked.
The price? A reasonable $20,000. Prices are all over the board for these with only the super low-milage or Club Sport models bringing the big money. I think this price is probably fair and I wouldn't balk at it if someone paid $20,000. At this point, these are flat money. Just don't get behind on service.
– Andrew