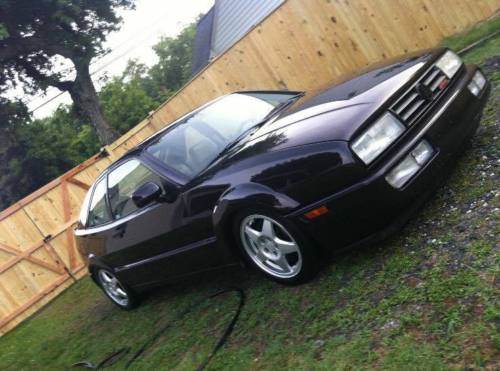 The internet has again been ablaze with indignant enthusiasts frustrated with VWoA's decision to cease importation of the 2-door GTI. Of course, the GTI is still available in more practical (and some would say better looking) 4-door configuration, and the decision wasn't without basis as that model outsold the dual portal example many times over. Nevertheless, there's always a big conglomerate of fandom that actively shouts about all of the things they can no longer or were never able to have.
Why this is somewhat surprising to me is because if you go back a few decades, we lost something even cooler. The Corrado represented the end of a 20 year reign of really cool 2-door coupe Volkswagens. Go back even farther, and another two decades of Karmann Ghia represented great looks and a sportier platform (in theory) with affordable underpinnings. While there are a few fans who call for the current Scirocco to be imported, nearly as many seem to say "Why?", when the GTI is available alongside. Perhaps now that the 2-door GTI has been killed off to the U.S. market, more attention will be levied on these slinky coupes? Every Corrado, then, gives us pause to consider an entire market segment that was effectively eliminated in the mid-1990s after being some of the most appealing options in the catalog. They sure went out with a bang, though: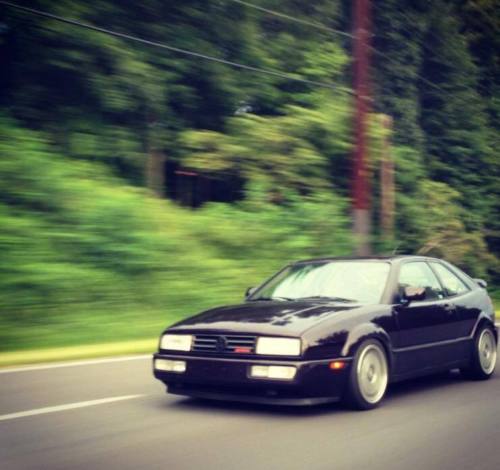 Year: 1993
Model: Corrado SLC
Engine: 2.8 liter narrow-angle VR6
Transmission: 5-speed manual
Mileage: 128,000 mi
Price: No Reserve Auction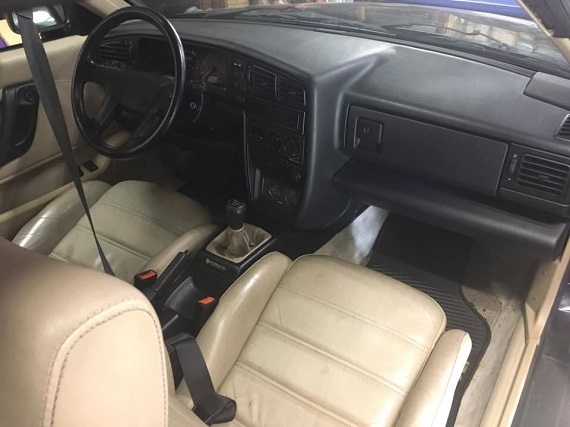 With heavy hart I'm selling my 93 Dark Burgundy Pearl Corrado. The car is in vary good condition adult owned and garage kept. Mostly stock with some tasteful mods. Head was rebuilt about 3000 miles ago with a light port and polish and Timing chains/guides were done. mk4 head gasket to up the compression a bit. Aux. belt and with an aluminum underdrive pulley on the power steering pump was installed. One off tig welded intake tube powdercoated, exhaust manifold is ported, Transmission was rebuilt with new clutch 50 miles ago. The whole coolant system was redone with all new parts including the heater core coolant bottle, OEM radiator, Stainless Steel crack pipe, and samco hoses. R32 oil pump with shallow steel baffled oil pan also powdercoated. FK street coilover suspension. R32 bushings in the control arms. BFI .5 poly motor mounts, after market 90's CD player that has a cool flip face (looks like a blank when it's off), and Glass B3 sunroof. The paint isn't show car perfect there are some dents dings and scratches, the worst is the driver side fender has clear coat pealing. The car has never been in an accident. It has a crack in the windshield, needs a new AC condenser, and an oil cooler gasket. The passager side seat belt motor broke I have a replacement one it just needs to be installed. Auction comes the stock 15″ speedline wheels if your interested in the 16″ Audi wheels we can work something out.

this car is also for seale on other web sites so it might end early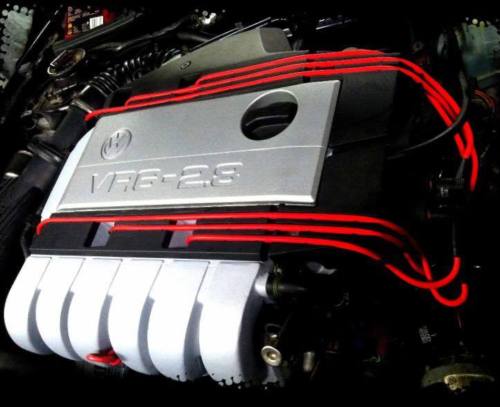 This SLC is far from the nicest, most original or lowest mile example we've featured. However, it generally looks pretty clean and the seller has done a fair amount of work to the car. More important, while pristine examples of the SLC have often rivaled the more compelling, better built, better handling and faster Porsche 968, this one is offered at no reserve. True, you'll need to do some work to make it really pretty, but it's all there and currently well under $10,000. With an increased amount of rarity these days, coupled with a market increasingly lamenting how much more practical cars have become, this could be a great opportunity to grab a driver Corrado, clean it up a bit and turn it for a profit in the near future.
-Carter