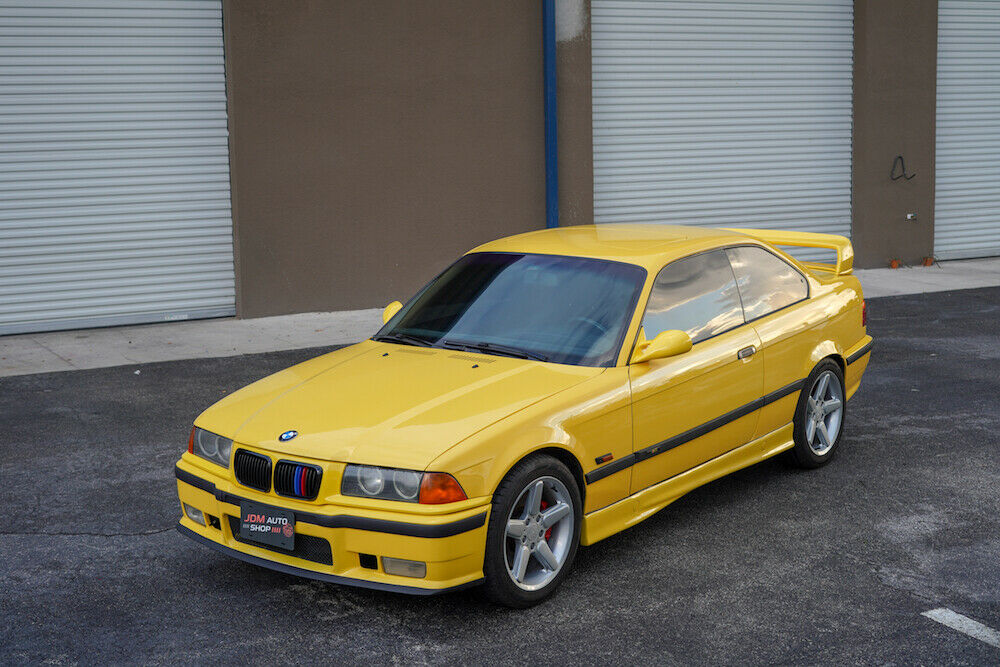 Crazy though it may sound, this E36 – priced at $24,000 – may actually be a reasonable deal. Wind the clock back a few years, and that statement was inconceivable; E36s were relegated to the bargain basement of BMW M pricing. That's not the case anymore, though, as pricing has been trending sharply upwards – recently a few non-Lightweight examples have crested $60,000 sales after fees. Hard to believe? Well, perhaps more a sign of the trends, but finding a neat and clean E36 is certainly no longer as easy as it once was, and early examples are – amazingly – able to be registered as antiques in more than a few states.
So here we are, with a very shouty Dakar Yellow '94. And if you know E36 M3s, you know that a pre-'95 model year automatically means one important thing – European specification. Well, at least it should mean that. Let's take a look: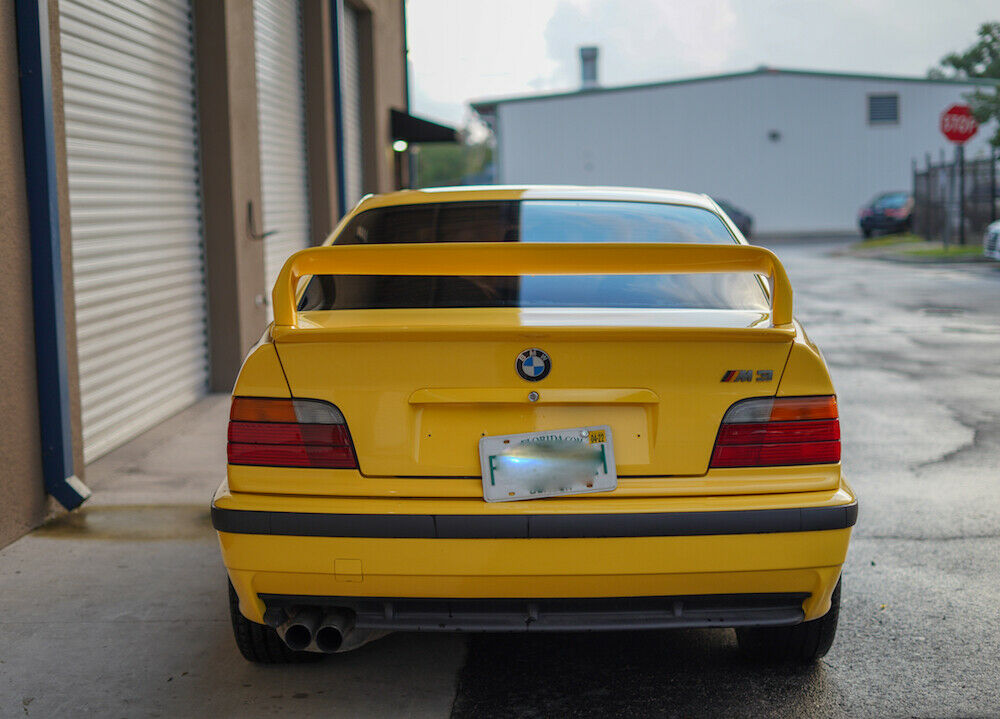 Year: 1994
Model: M3 Coupe
VIN: WBSBF91010JC38939
Engine: 3.0 liter inline-6
Transmission: 5-speed manual
Mileage: "72,000" mi
Location: Kissimmee, Florida
Price: $24,000 Buy It Now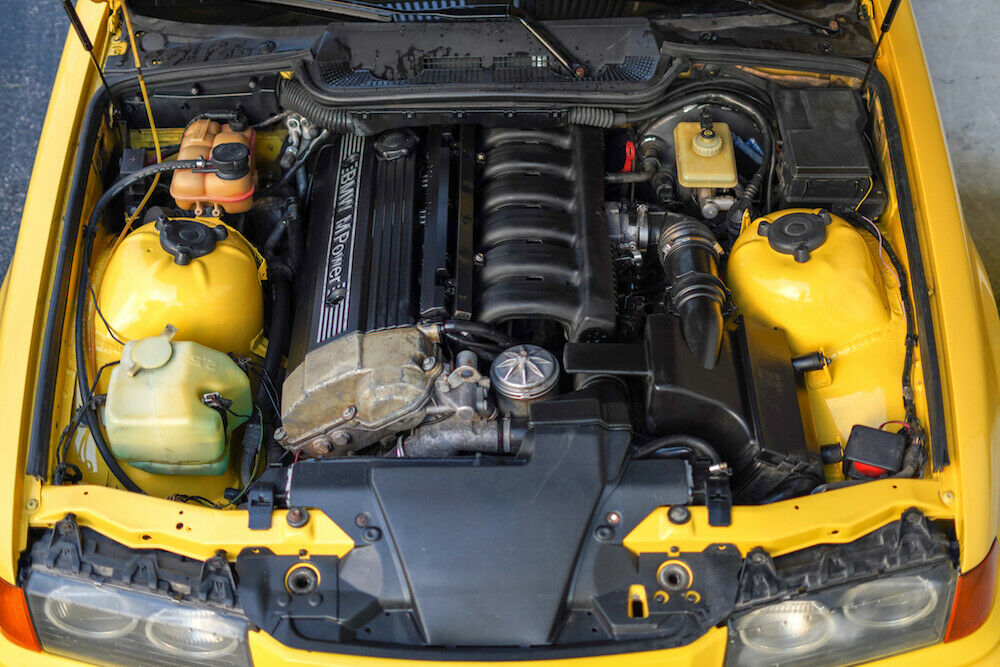 1994 BMW M3 Coupe Euro Spec car with US Spec motor ( S50b30 ) 115KM ( 71K miles ) 5 Speed Manual transmission

Dakkar Yellow
Ac Schnitzer rims wrapped with Toyo Proxies tires
Euro Rear wing

Very clean in and out !!! Freshly professionally been painted !!!

NO AC

Comes with Clear FL title

if you have any questions please message me here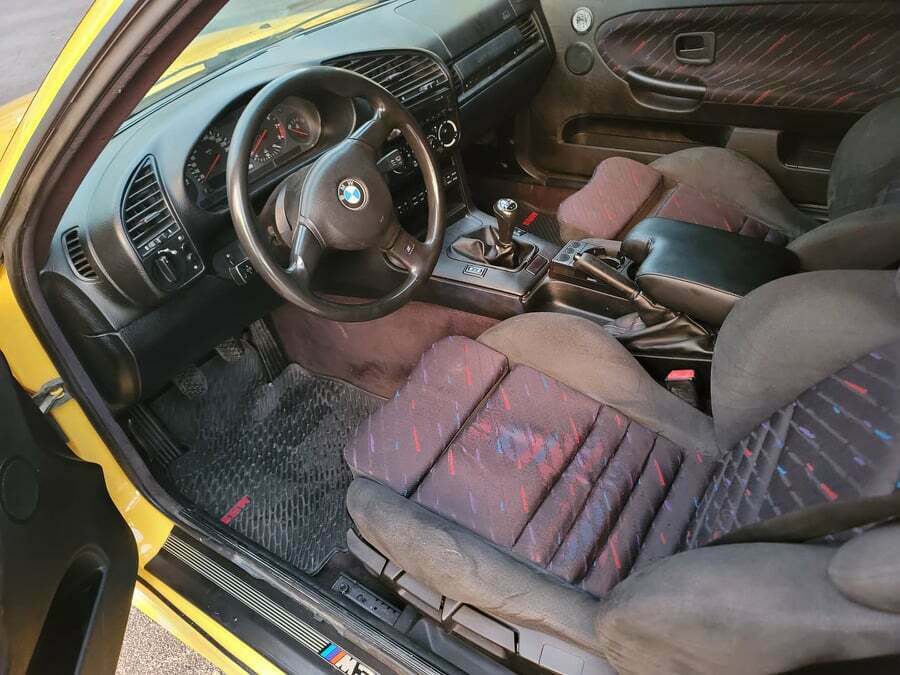 This car was originally delivered to Japan in Dakar Yellow with Anthracite M cloth & Amaretta cloth and a Euro S50B30. It was imported at some point, and obviously had an engine issue – as it's now running an S50B30US. It's not clear if the mileage listed at 72,000 is in standard or metric converted units, nor is it clear why the car was repainted. The Schnitzers aren't my favorite wheel on these cars, but that's fairly easy to change. I'd probably remove the Lightweight-style wing as well, personally. There are a few trim fitment issues and the color doesn't look quite correct to me, but that may be the photos. The asking price of $24,000 seems very aggressive for a non-original Euro car, but as I mentioned at the start – finding clean, lower mileage E36s is increasingly difficult, and the pool of water that remains is rising in value quickly. If some questions were answered and the car looks better in person than the photo presentation, it may be worth it to jump into this car if you're looking for one. And if you're really looking to go crazy, you can even purchase a Euro S50B30 – though, at this point (and at half the asking price of the car uninstalled), I'd argue that a cheaper and more powerful S54 would probably be the smarter choice if you're going for a DOHC M motor swap.
-Carter