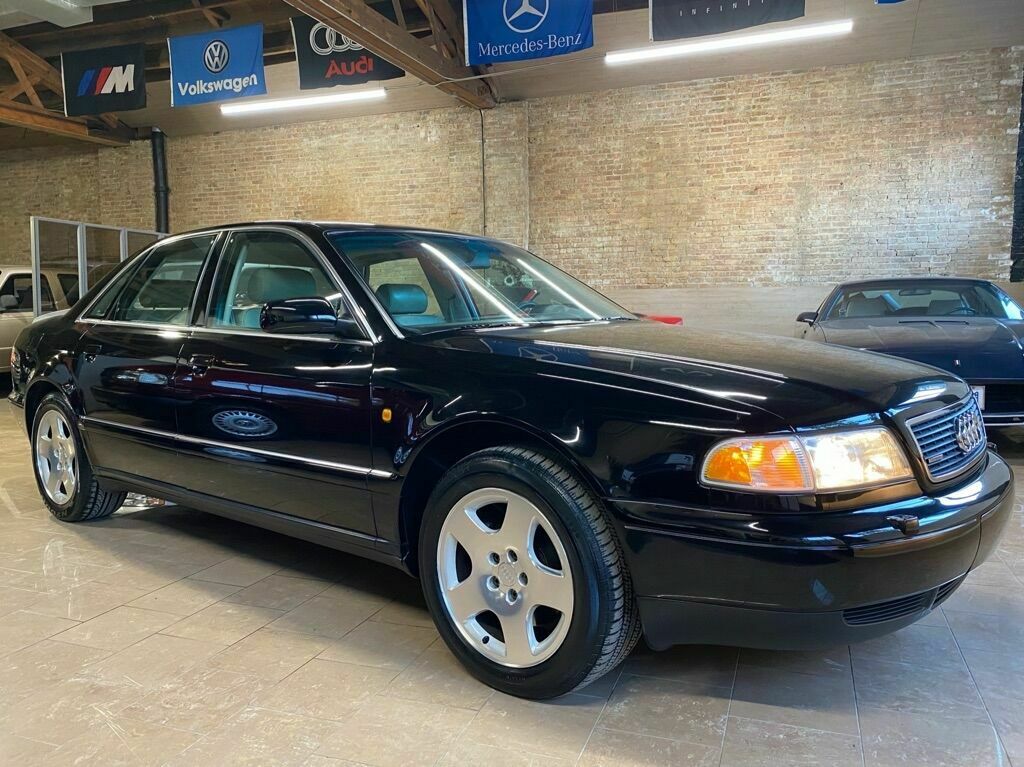 Back in October, I took a look at a refreshed and S8-tributed D2 A8L.
Truth told, by love of the D2 focuses mostly on the S8, but I have a weird crush on early models in general. First off there was the wacky 3.7 front-drive model that only lived for two model years and amazingly had less power than the smaller displacement 1990 V8 quattro with the 3.6. It seems as though barely any of those sold new between 1997 and 1999, and it's hard to believe any survive today. Of course, it was also an early pre-facelift S8 that appeared in Ronin, as well – another reason to love them. Just 2,481 A8s were sold in the US in 1999, broken up between the 3.7 and the model we're looking at today: and standard A8 4.2 quattro. It is perhaps one of the best examples left in the wild – and it's just a good reminder of how handsome and understated the original design was.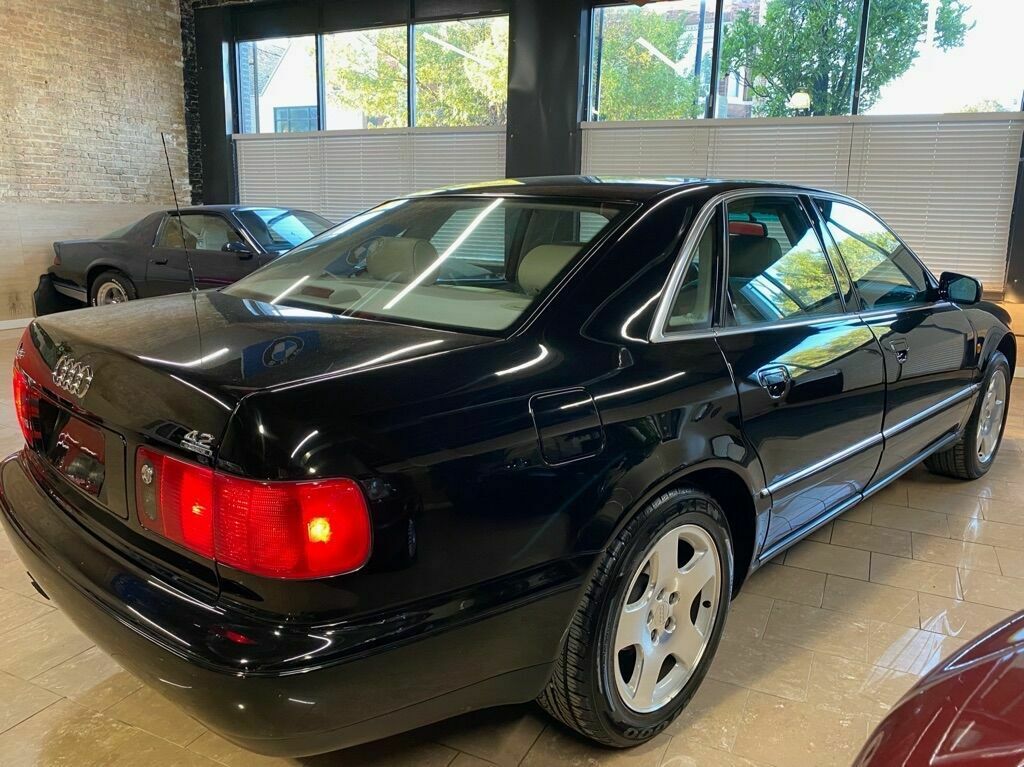 Year: 1999
Model: A8 4.2 quattro
VIN: WAUBG34D0XN004031
Engine: 4.2 liter V8
Transmission: 5-speed automatic
Mileage: 32,625 mi
Location: Chicago, Illinois
Price: $14,499 Buy It Now
"Thank you for your interest. Text or call us at 872-802-4006 between 11:00AMCST and 6:00PMCST for more information. Please be aware of all Terms and Conditions. Elite Auto Corporation welcomes and recommends a buyer's inspection. It is the sole responsibility of the customer to verify the existence of options, accessories, the vehicle condition and the vehicle description before time of sale."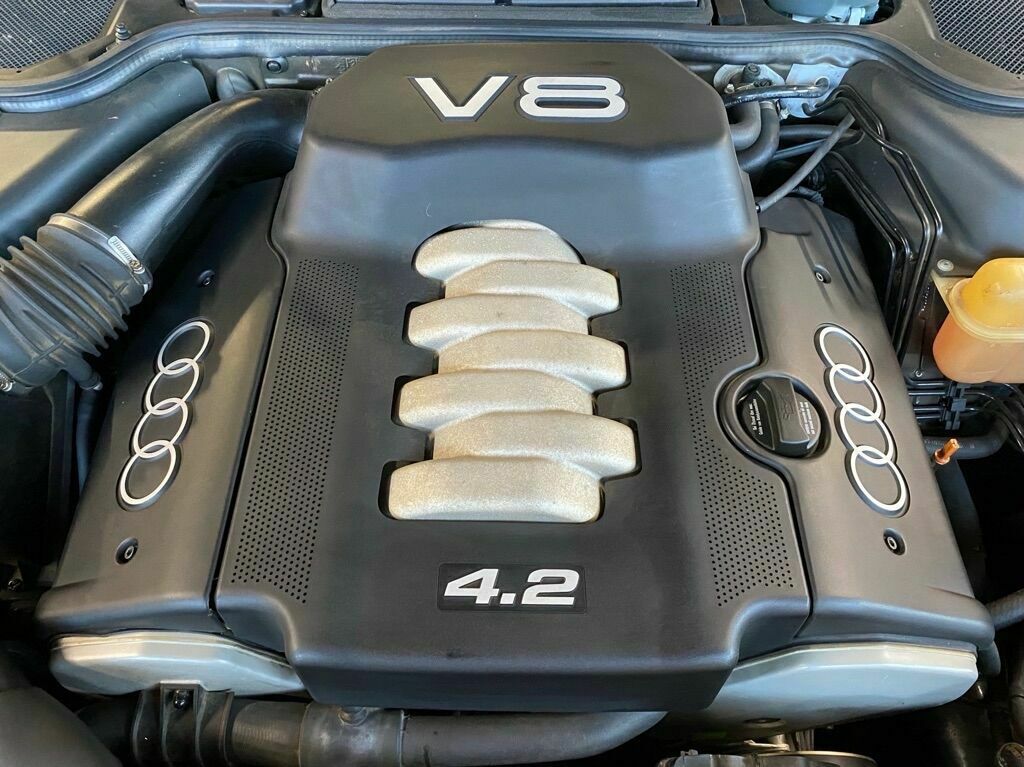 In particular, the integrated projector beam headlights and fog lights, the lack of chrome trim, and the optional high-polished and forged Fat Five wheels really draw me to this example. They had cool-for-the-time options, too, like light high-intensity-discharge headlights, and the 4.2 V8 was rated at 300 horsepower – the highest on offer from the company at the time in the US. They look like a B5 A4 that's been hitting the gym, and I don't think that's a bad thing. Brilliant Black wouldn't be my first choice of color for these, but as we often say you don't really get to choose today on this type of car, and inside you'll find beige leather that appears to be in good shape. It's got the standard array of options for the time, which is good and not bad in this case – there's not a ton of outdated tech and a clunky navigation system to deal with, for example. It's just the right time period to get one of these cars from, in my opinion – it still looks modern and has creature comforts, but is also relatively simple at the same time. Condition is overall very good and the Carfax indicates it lived with only one owner before it showed up with the selling dealer. Pricing is higher for a non-S D2, but also within reach. To me, if you like the look of these cars, you could probably do a lot worse. Change the timing belt and put some quality tires and fresh suspension components on it, and fly under the radar in style and comfort.
-Carter