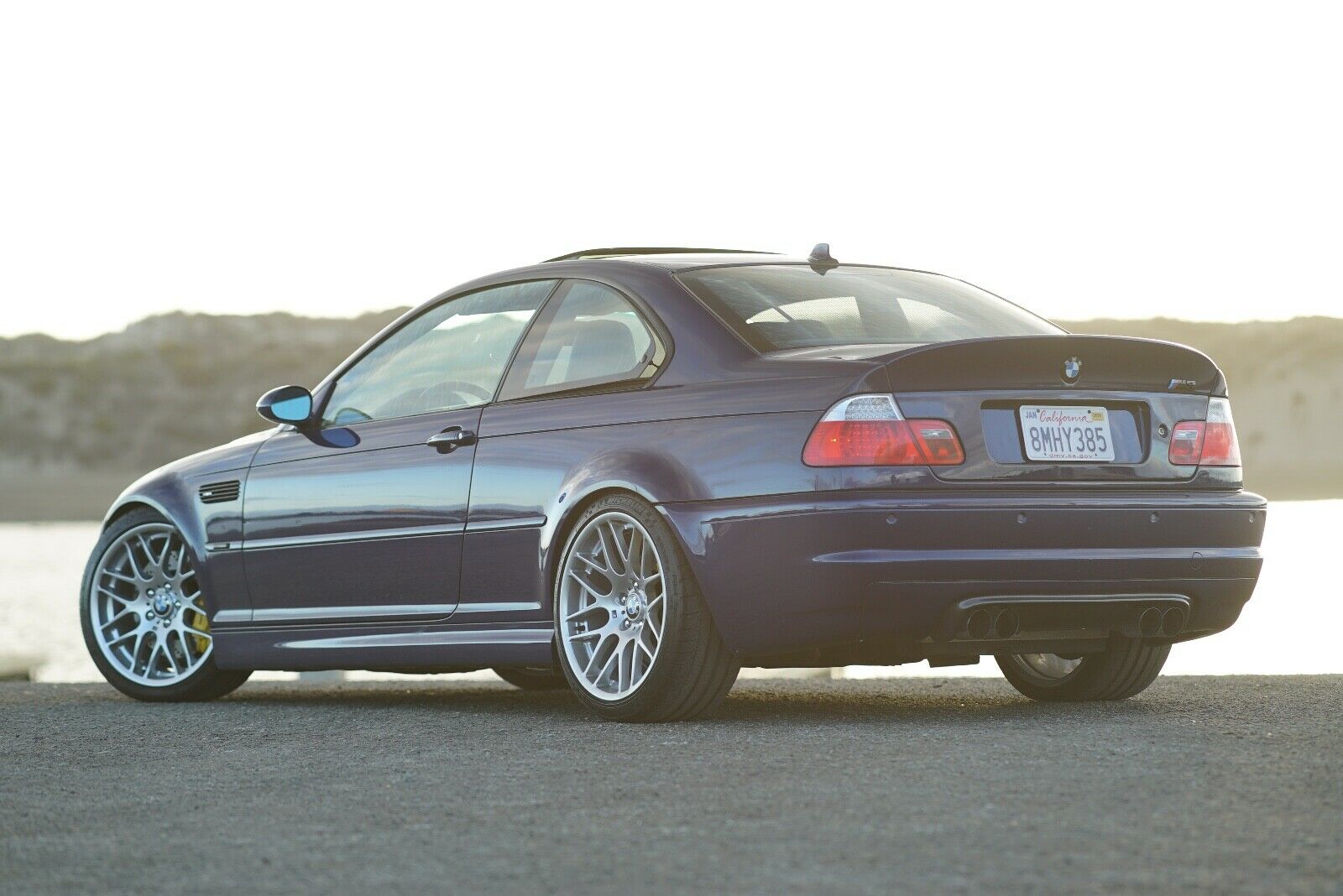 Update 11/8/19: This neat ZCP M3 sold for $20,800.
Among potential future classics, few shine quite as bright as the E46 M3. As a car thatís (currently) affordable and still fairly new, the E46 M3 offers performance levels few sports cars reach. Itís also one of the last BMWs mere mortals can work on, the last offering of the S54 motor before the M division switched to twin-turbocharged inline-6s and V8s. To some, the E46 was a mass-produced marketing tool; but to me, the E46 M3 corrected many of the perceived faults of the E36 M3. Of course, the motor was a large part, but outside the M3 was now really set off by flares, quad exhausts, bulges, gaping intakes and vents that really made it look as special as it was. Denied the CSL, for U.S. customers the most special of the breed were the late run ZCP ďCompetition PackageĒ cars like todayís Interlagos Blue example.
The ZCP Competition Package added quite a few special details to an already special car for the end of the run. Cross-drilled front brakes were enlarged and lighter thanks to a two-piece design and hid behind spun-cast BBS RC wheels. Those wheels measured 19'Ä≥ x 8'Ä≥ in front and 9.5'Ä≥ out back and not only managed to look more menacing, but were lighter than the Style 67 18'Ä≥ standard wheels despite being larger. Turning those wheels was a quicker steering rack spun by an Alcantara wheel and containing a special 'ÄúM'ÄĚ track-mode with revised software for the stability control. The ZCP package also had the aforementioned Interlagos Blue Metallic (A30) as its signature color and specific code ZCP milled aluminum effect interior trim. Reportedly, Interlagos could not even be ordered through BMW Individual 'Äď if you liked the color, you had to get the Competition Package. While the same S54B32 as standard production lay under the hood, the 333 horsepower screamer wasn'Äôt exactly a bad thing. 2,410 ZCPs were sold in the U.S., with 843 of them being Interlagos 'Äď making for not only a great driver, but an instant collector: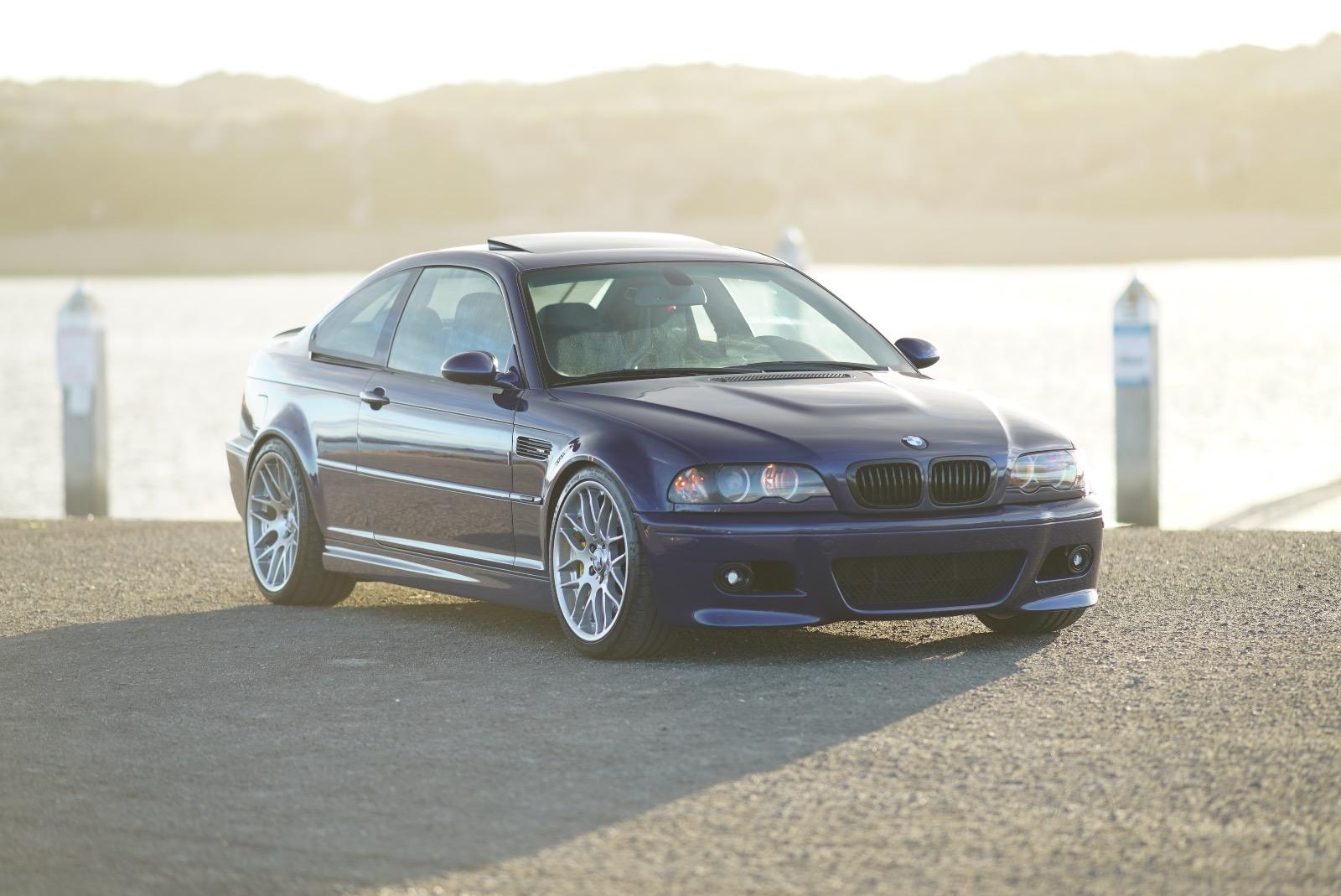 Year: 2005
Model: M3 Competition Package
VIN: WBSBL93475PN61175
Engine: 3.2 liter inline-6
Transmission: 6-speed SMG semi-automatic
Mileage: 96,000 mi
Location: Monterey, California
Price: $24,995 Buy It Now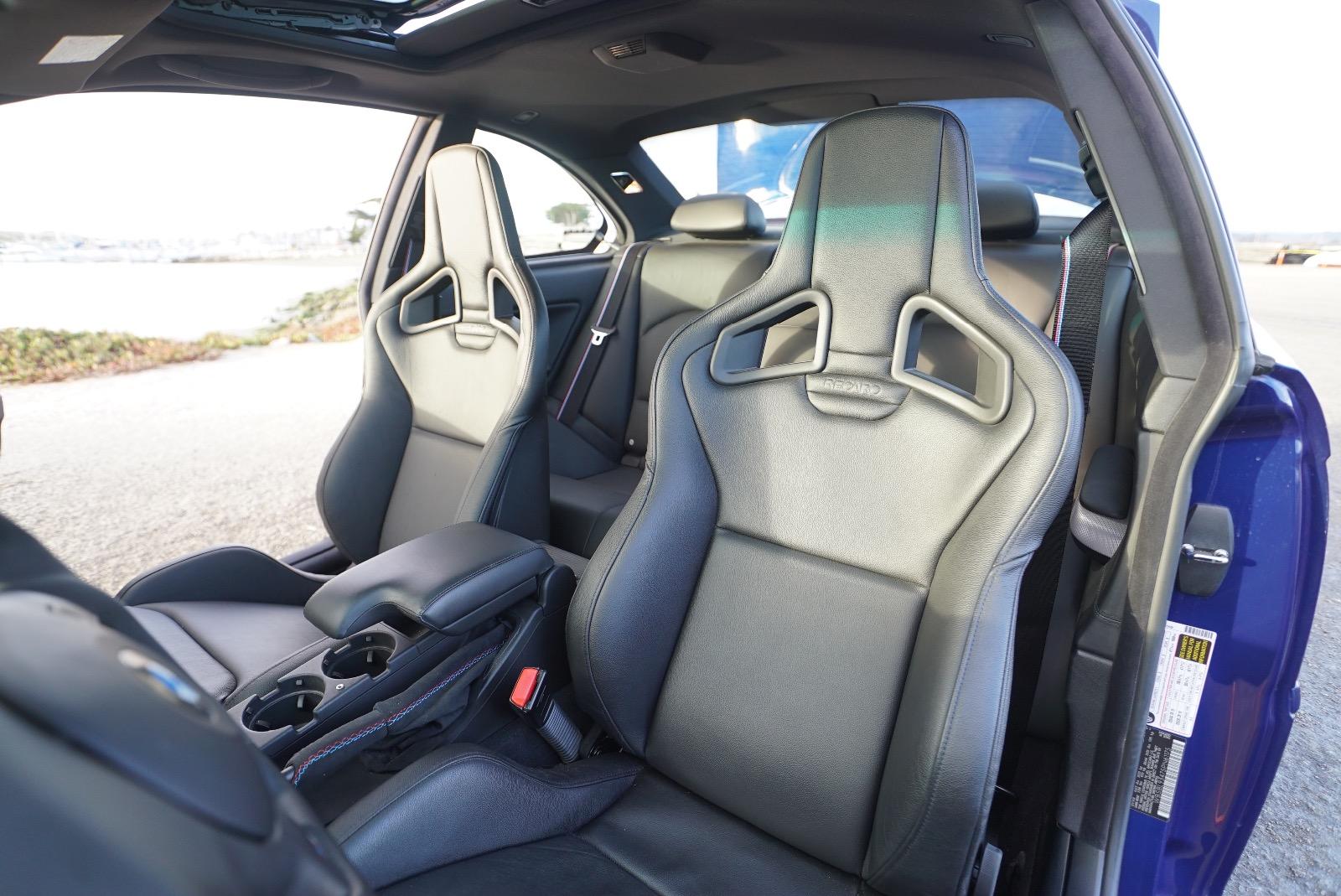 2005 Bmw m3 ZCP
Tastefully modified
This car has 96,000 miles on it
SMG
I have sold many cars on ebay and BAT under this screen name.

This car has no service records.

It has been maintained and well taken care of and that is obvious by the level of condition and modifications.

Runs and drives perfectly.
Carfax is included PPI is welcome anywhere in Monterey California

Modifications/Maintenance 500 MILES AGO: -Recaro Sportster CS Black Leather/Heated -Azzaa Wheel Leather/Alcantara thick steering wheel -Pedal Haus aluminum paddles -F80 ZCP Style seatbelts all round -Custom yellow piping floor mats -Alcantara OEM CSL shif knob -Alcantara Coby Wheel E boot and handle -Supersprint Race Section 3 -Supersprint resonated Section 2 -Turner Motorsport 'Äúpower pulley'ÄĚ kit with new belt -AFE Stage 2 Cold Air intake 'ÄďAutotechnik led halo rings -Autotechnik gloss black kidney and fender grills -IND gloss black painted trunk and hood roundel -IND gloss black painted M3 emblem -Addams polishes Ceramic paint coating -ECS tuning front and rear 2 piece floating rotors -Hawk street/track pads -ECS stainless steel lines -Brembo BBK Front and Rear -All fluids changed, engine, oil, trans, coolant, brake. -CSL spec battery 2000 miles ago -KW V3 coilovers -Michellin Pilot Super Sport tires in great shape

BMW 2005 e46 M3 ZHP Interlagos blue, Walk around Video 'Äď YouTube

https://youtube.com/watch?v=oO21E1f_MrE%3Frel%3D0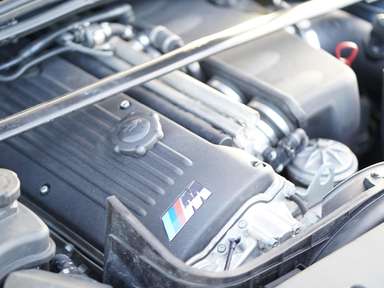 This example takes the ZCP's CSL homage a step farther with a CSL-spec trunklid. It's a subtle change but gives the car a bit more character (and, downforce!). Unseen but also a bit trick is the CSL-spec battery (reportedly 10 lbs. lighter), which while that doesn't sound like a lot is about the same weight savings as BMW's long-heralded carbon roof panel. The Brembo brakes are a visually pleasing upgrade and should help the car if you head to the track, where the stock brakes are notorious for fade quickly, and the KW suspension is top-dollar. But its perhaps the Recaro seats that stand out the most in this particular package to me.
The history of the car is admittedly unknown but the S54 and E46 are stout designs and there are plenty still coming to market looking fresh with well over double the mileage of this car. It does have a minor accident on file, yet here I think the sum total of the mods and presentation of the car outweighs having had the hood replaced. As always there will be haters for the SMG though having lived with one for four years now it'Äôs actually a very nice transmission if you drive anywhere with some amount of traffic. Annoyed in the stop and go? Slip into automatic mode and set it to 'Äėsnow'Äô and the shifts are legitimately imperceivable. The SMG also has launch control and lightning perfect shifts in full attack mode, and if for some reason it'Äôs not quite fast enough for you the CSL software flash makes it even quicker. And, of course, if you end up with a failed pump there'Äôs now plenty of documentation on the manual swap. With really pristine E46s heading sharply upwards (one just sold for $70,000 on Bring a Trailer), this car offers you a lot of top-dollar mods hooked to the ultimate U.S. market development of the chassis at an entry-level price.
-Carter