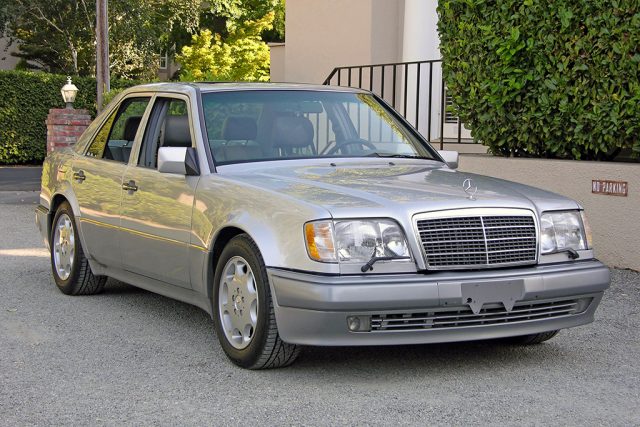 Last week I checked out a W124 300E Sportline and broke down why that for the money, it was a really good buy if you didn't want to splurge on the king W124. Well, it is a new week and the king is still alive and thriving. What we have today is the last year of the 124.036, a Brilliant Silver 1994 for sale in California. In my opinion and probably many others, the 1994 is the most desirable because of the face lift that makes this W124 look just about perfect. Of course, 'just about perfect' comes with a cost. But even in this current market, it's not as expensive as you would have guessed.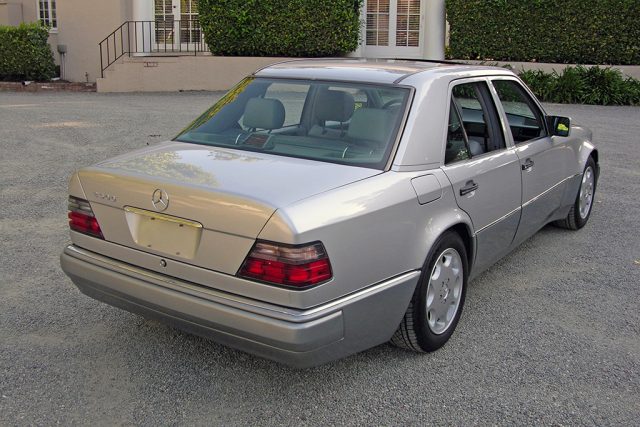 Year: 1994
Model: E500
Engine: 5.0 liter V8
Transmission: 4-speed automatic
Mileage: 105,975 mi
Price: $23,000 Buy It Now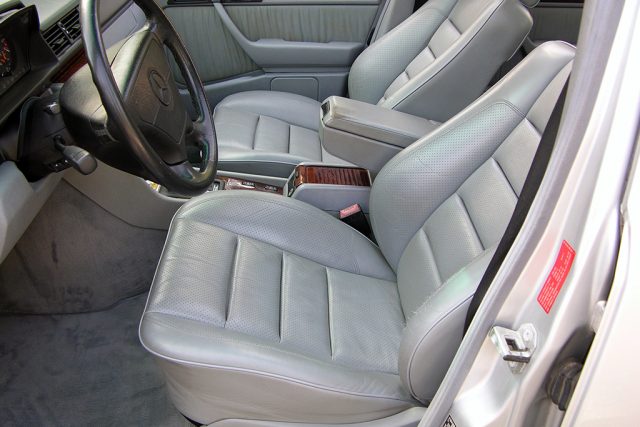 Single owner and still on the original title – Sold new in Washington state on 12/301994 – Regularly serviced.
10k miles accumulated over the last 10 years – Just out of storage – Clean Carfax – Handbooks – MB Vehicle Master Inquiry on hand.
No alterations except a driver's door cup holder.

This small series of Mercedes was a collaboration with Porsche and the 500E and E500 are known by Porsche as Type 2758 in that company's official nomenclature.
Each 500 E was hand-built by Porsche, being transported back and forth between the Mercedes plant and Porsche's Rossle-Bau plant in Zuffenhausen.
Assembly required a full 18 days to complete each model.

Just serviced including fuel filter/air filters – New engine/trans mounts – New brake rotors/pads front and rear – New rear suspension accumulators.
Differential fluid change – New tires – New headlight/windshield wiper blades – Cold AC – Likely original upper engine harness.
Good switch gear/accessory function except: Radio volume erratic, CD changer inop, passenger ft. power headrest inop.

Drives beautifully, smooth, quick and quiet. Perfect idle – An inexpensive example of an appreciating Young Mercedes-Benz Classic.

Roy Spencer @ 650-343-7980 – Global shipping gladly arranged – Pre-purchase inspections available locally.

This E500 can be viewed at my facility in Burlingame, CA – 5 minutes south to SFO.
Providing the Mercedes-Benz community exceptional cars for 26 years.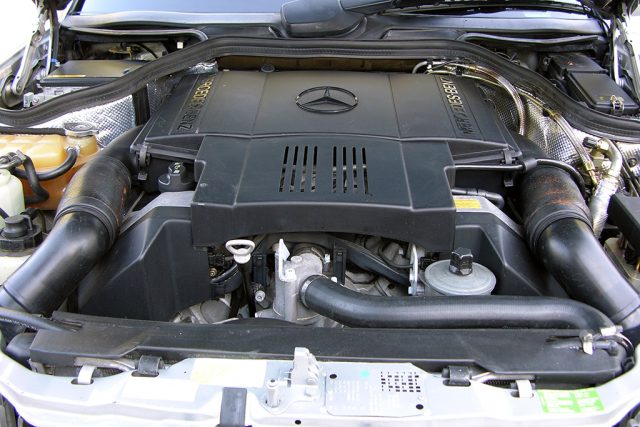 A quick glance at this E500 and it looks like a real winner. I would have never guessed it had over 100,000 miles based on how fresh everything looks. On the exterior it looks nearly flawless but the interior isn't up to the same standard, which I understand. There is the typical cracking wood and a little bit of wear on the seat bolster but nothing that is unsightly or a real detractor. The seller does say this car has a few little issues with the radio and CD changer as well as a headrest that doesn't work. One thing that does raise an eyebrow is the upper wiring harness does look original. While this isn't the end of the world, it is something to budget for if you were to buy this car. On the plus side, the seller does say he has the vehicle master inquiry which basically has all the services done to the car at a Mercedes dealer. I'm really curious to see if this car has had its transmission rebuilt but I'm sure those questions could be answered if you are a serious buyer.
My reaction to this E500 being listed at $23,000 is of agreement. The market for these cars is really crazy right now with some in the $30,000 range all the way up to over $70,000 for really low-mileage examples. If you are to snag an E500E in the low teens, you are probably going to be looking at many thousands of dollars in "catching up" on these cars with no end in the sight on some. So if you pony up and pay now to buy a nice one like this, I think you'll be rewarded with a really nice vehicle that probably won't lose any value. Like anything, just do your due diligence before pulling the trigger on one of these. They are extremely sublime cars if everything is taken care of. If not, I hope you have a lot of time and money.
– Andrew