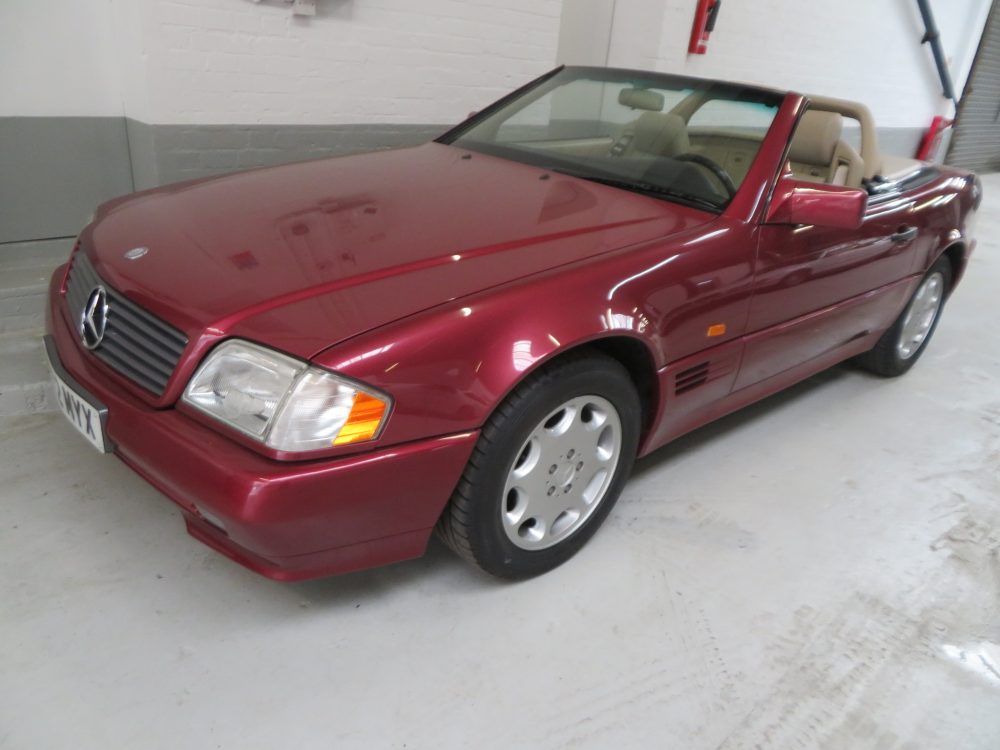 Hey there. This is something different. What we have today in a 1994 Mercedes-Benz SL280 up for sale in the heart of London. If the car being a 5-speed manual didn't raise your eyebrows, how about I tell you it is actually left-hand drive as well? According to this dealer, the car was originally delivered to Monaco, which probably explains why it only has 35,000 miles. However, a quick check of the UK MOT shows consistent tests starting in 2005, so this one was booted from the beautiful ̶t̶a̶x̶ ̶h̶a̶v̶e̶n̶  vacation spot long ago, probably for being far too plebeian. Naturally, my gear were immediately turning seeing how this would be an ideal import to the US. However, once I saw the price, I threw in the towel rather quickly.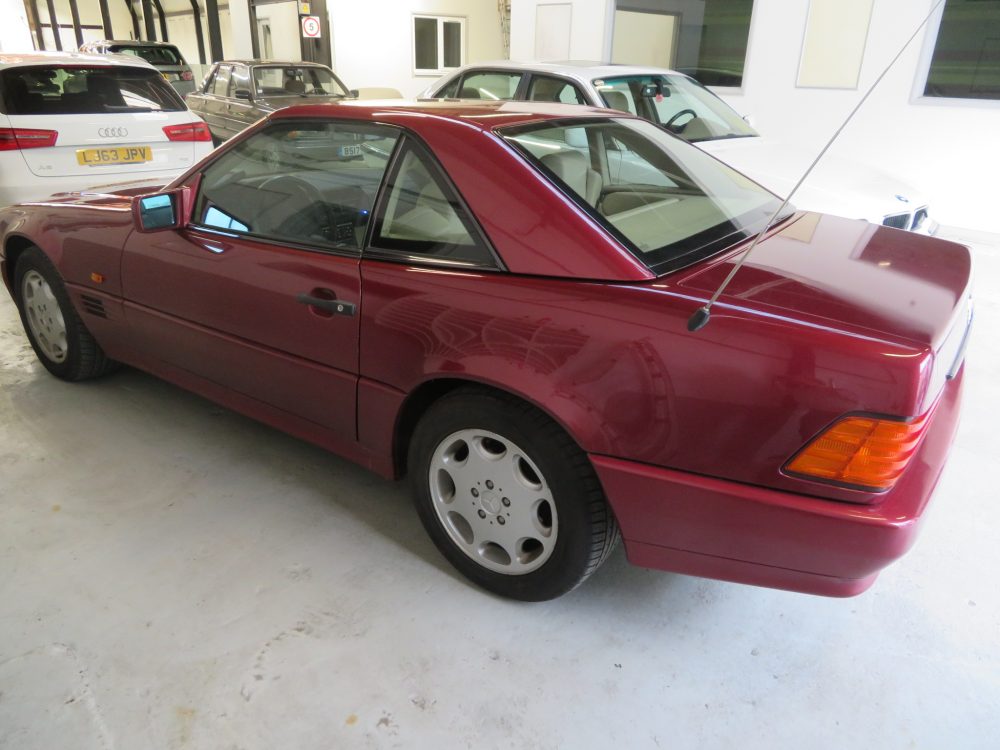 Year: 1994
Model: SL280
VIN: N/A
Engine: 2.8 liter inline-six
Transmission: 5-speed manual
Mileage: 56,762 km (35,476 mi)
Location: London, England
Price: £15,950 ($22,122)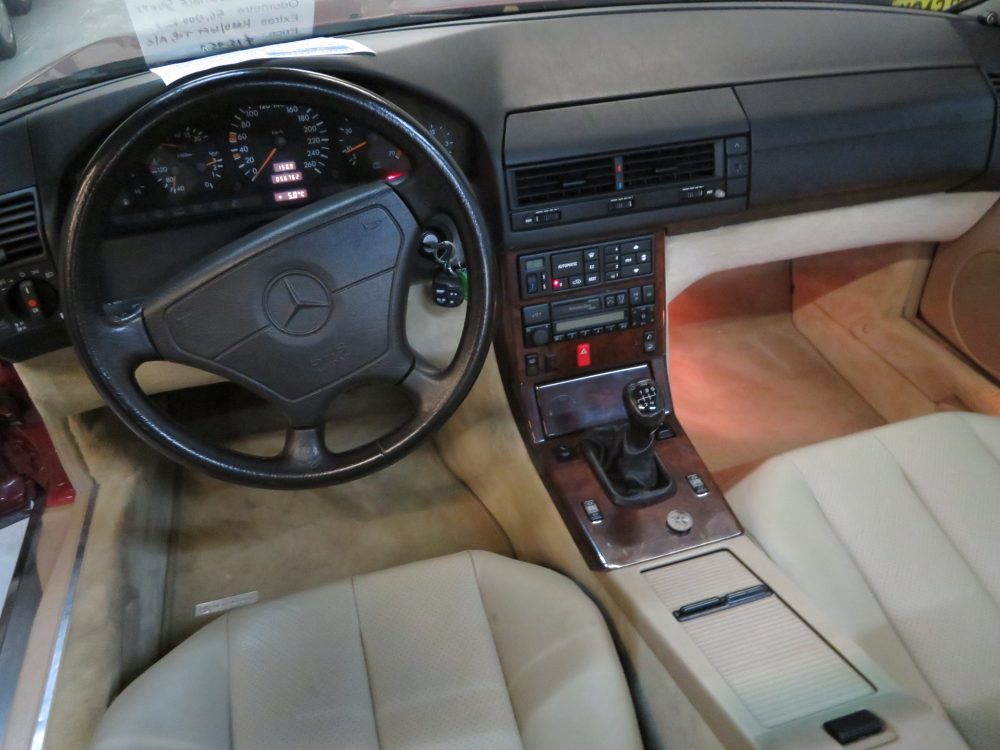 1994, MERCEDES-BENZ, SL SERIES, SL280 2dr Manual [5 speed], 2 Doors, CONVERTIBLE, Red, 15950GBP, Petrol, 2799, 35000
In terms of desirability, this one is pretty ideal. A great color in Almandine Metallic, very low miles, and the rare manual gearbox with the base 2.8-liter M104 inline-6. This one even has the optional rear jump seats that weren't available in the US because goodness knows adults would try to squeeze back there, but fun to see them none the less. Now the bad news.
Just over $22,000 is the price for this one. Add in about $3,000 to get to the States, and this math just doesn't work for me here. You are well into the SL600 money at that point, and over $25,000 just for the novelty of shifting your own gears doesn't appeal to me. Possibly a higher-mileage example would bring the price down, but I just can't see this working out for a US buyer. Maybe someone in France or even Germany can make use of this one, but the $1 to £1.40 isn't helping our cause either.
– Andrew