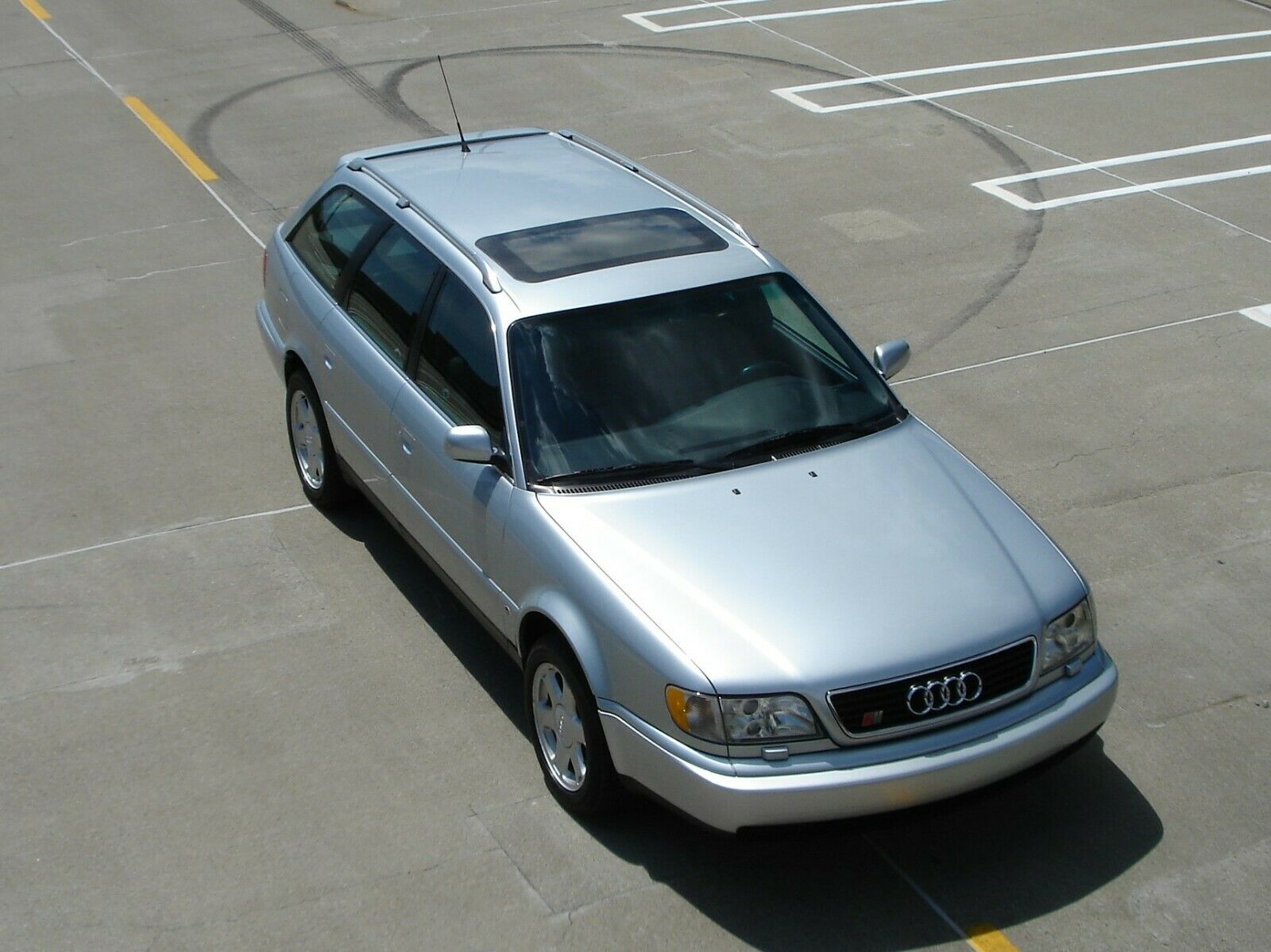 This car sold for $17,672 on June 28, 2021.
Just recently I looked at a very nice example of the last of the C4 S6 Avants offered in the US – the '95.5 model in Aluminum Silver Metallic:
With "only" 132,000 miles on the odometer and looking pretty fresh, despite a few question marks I felt like it was a pretty reasonable asking price at $14k. Well, wouldn't you know it? ANOTHER "low mileage" 1995.5 S6 Avant in Aluminum Silver Metallic has turned up for sale. What are the odds? What are the odds? Well, one in 32 according to this seller – but that was when they were new of course. Let's take a look:
CLICK FOR DETAILS: on eBay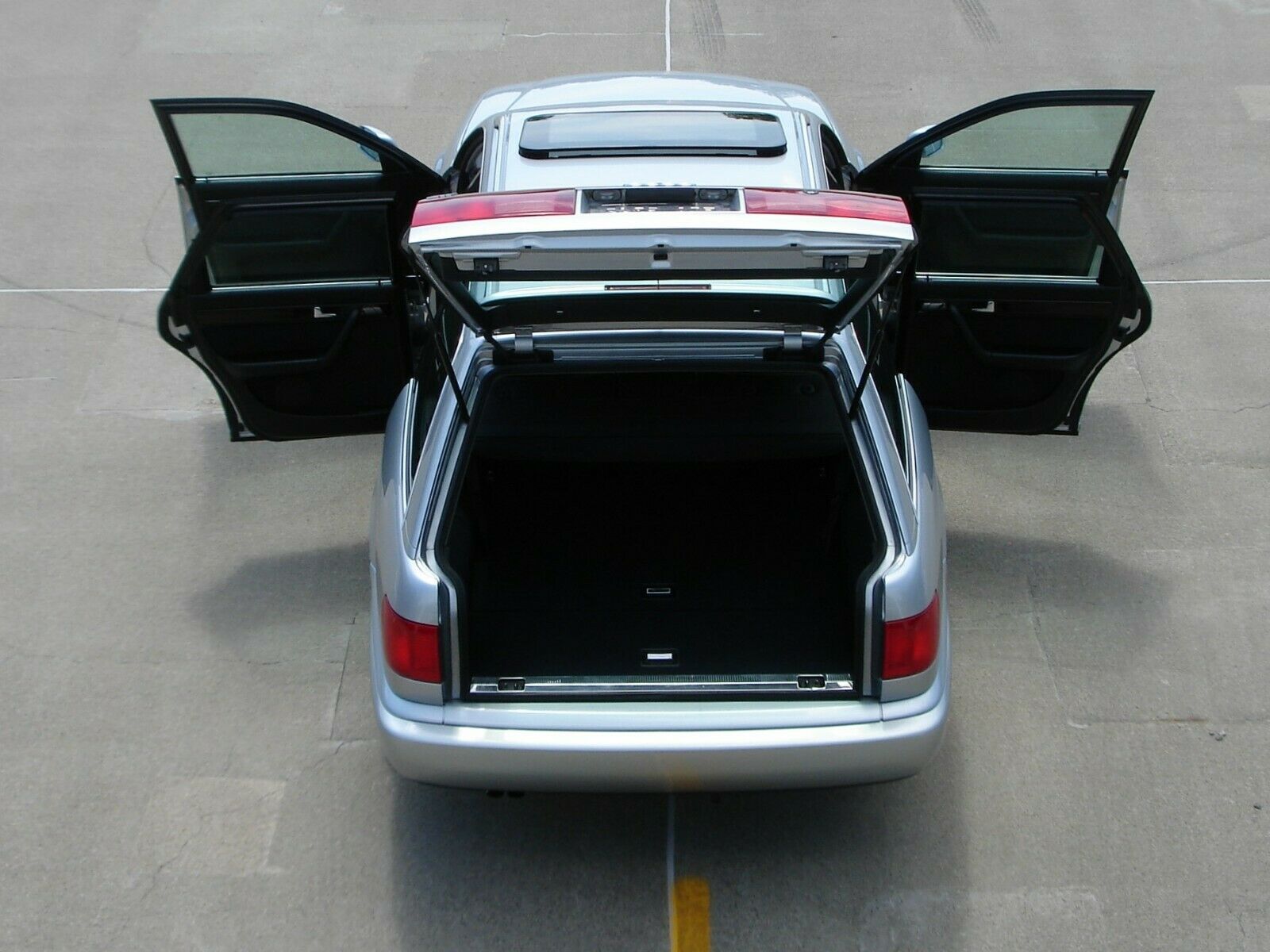 Year: 1995.5
Model: S6 Avant
VIN: WAULA84A2SN121210
Engine: 2.2 liter turbocharged inline-5
Transmission: 5-speed manual
Mileage: 88,900 mi
Location: West Bloomfield, Michigan
Price: No Reserve Auction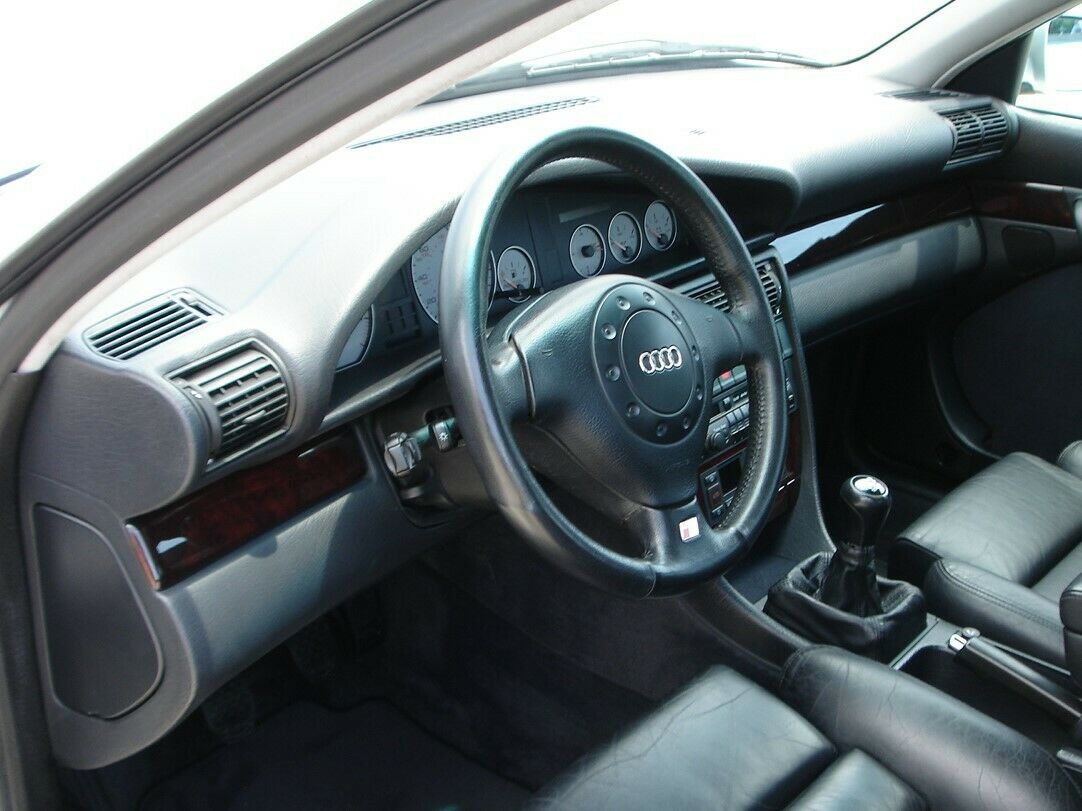 1995 Audi S6 Wagon

VIN: WAULA84A2SN121210

Offered with NO RESERVE above opening bid

Three adult enthusiast owners

Never abused in any way

Extra clean

Never smoked in

88,901 total miles

Unmodified

Ur-S6 from the German "Ursprünglich" (meaning: original)

One of 2,968 Audi S cars imported to the USA between 1992 and 1998

One of 459 1995 Wagons

One of 63 Aluminum Silver Metallic 1995 Wagons

One of 32 Aluminum Silver Metallic with Seiden Nappa Anthracite Leather 1995 Wagons

You can see statistics at s-cars.org

PHOTOS: There are more than 320 photos below. Please allow time to load on slower Internet connections.

You can also click here for high-resolution slideshow
Options as built, from PR Codes:

· LY7M Aluminum Silver Metallic

· CK Anthracite Leather

· X9A Equipment options subset for USA

· B0A Component parts set without country-specific building regulation

· G0G Five-speed manual transmission for four-wheel drive vehicle

· H3F All-weather tires 225/55 R16 99V xl

· J0J Battery 300 A (63 Ah)

· M1S 5-cyl. gasoline engine 2.2 L/169 kW 20V closed-loop catalytic converter base engine is T3V

· Q1D Sports seats in front

· 1AH Electronic differential lock (EDL)

· 1G5 Space-saving spare wheel, same size (same rolling circumference) as original equipment tires

· 2PL Leather-wrapped sports steering wheel for airbag system with "S" badge

· 1N3 Speed-related variable steering assist (Servotronic)

· 3AG Right exterior mirror: convex, power- adjustable/heated, with special mirror surface (chromium) and US print

· 3BE Left exterior mirror: flat, power-adjustable and heated

· T3V 5-cylinder SI engine 2.2 l unit 034.K

· 3S1 Bright roof rails

· 4VB Two static lap belts in 3rd row of seats

· 0G1 Gearshift lever

· 8GL Alternator 120 A

· 8FA Without second battery

· 8RQ Speakers (active) with BOSE sound

· 1KE Disk brakes in rear

· 1LD Disk brakes in front

· 3FE Electric tilting and sliding glass sunroof with sun screen/sunblind

· 3YB Door pockets in front
Current Owner since July 2019:

· Sold new October, 1995

· Sold to second owner June, 2003 with approximately 84,000 miles

· Garaged for 16 years, not registered or driven, due to health concerns

· Sold to current, third owner/seller June 2019 with less than 85,000 miles

· You can see the CARFAX free here

· No open recalls

· Always adult-driven

· Never smoked in

· No pets

· No child seats, few rear seat passengers

· Heated garage storage since 2019

· 88,901 total miles
Engine and Transmission:

· 2.2-liter 20 valve turbocharged inline 5-cylinder engine, 227 horsepower, 258 foot pounds torque

· Starts, idles, runs, drives and stops as it should

· Never modified in any way

· Gauges show normal coolant and oil temperatures

· No oil consumption, noises or smoking concerns

· No fluid leaks of any kind

· All engine compartment covers are installed and unmodified

· No Check Engine light on or faults stored in Engine Control Module

· Two oil changes by current owner per Audi schedule with Lubrimoly synthetic oil meeting Audi spec

· Spark plugs, air filter, and cabin air filter all replaced 2019

· Timing belt, water pump, idler pulley, serpentine belt, mechanical radiator fan and coolant all replaced 2019

· Fuel filter replaced 2020

· 90,000-mile oil change service just completed

· 5-Speed Manual Transmission

· Shifts smoothly up and down to all gears with no noises

· Original clutch with no concerns

· Gearbox/center differential oil replaced 2019
Suspension, Brakes and Steering:

· Quattro all-wheel drive system

· Torsen center differential and all other components work properly

· Rear differential oil replaced, 2019

· No fluid leaks

· No clunking or shuddering

· All CV joints and boots in good condition

· New Bilstein HD front strut inserts with new bumpers and bellows, 2020

· ABS, and EDL work as designed

· New front brake pads and rotors, new rear brake pads, 2019

· New brake hoses and DOT 4 brake fluid with full flush, 2019

· Brakes are firm with no pulsation, warning lights or faults in control module

· Parking brake operates properly

· Continental Extreme DW tires in original size 225/16-18 92W Extra Load with date codes "4218" (October 2018)

· 4 original, Genuine Audi Avus wheels are straight and undamaged

· Does not pull or have uneven tire wear

· New power steering pump and hydraulic fluid flush, 2021

· No noises or looseness. No steering vibration.

· Steering wheel is level when driving straight ahead
Body and Interior:

· One of 63 Aluminum Silver Metallic 1995 Wagons

· One of 32 Aluminum Silver Metallic with Anthracite Seiden Nappa Leather 1995 Wagons

· No structural rust whatsoever

· No rust in fenders or hood

· No rust in door jams where seals rub

· No rust around door handles

· Left front door hinges replaced with rebuilt, refinished parts to correct looseness, 2021

· All panel gaps as-new. Doors and lids all open and close easily and with no noises or rubbing.

· Super clean top and bottom

· Front and rear bumpers properly aligned

· Undercarriage and wheel wells are undamaged

· Underbody panels are complete and unmodified

· Gas struts for hood and rear lid operate correctly

· Windshield wipers and washers front and rear work as-new

· New wiper inserts, 2019

· Headlight washers operate correctly

· Headlights and all other exterior lights operate properly

· Front and rear fog lights

· Power windows operate correctly with one-touch down on all doors and one-touch up on front doors

· Power sunroof operates correctly

· Minimal wear on black leather sports seats

· Minimal wear on S6-spec steering wheel

· Steering adjustments for reach and tilt work properly

· All plastic, vinyl and wood trim in very good condition with no cracking or damage

· Carpet in good condition with no fraying

· Folding 3rd row seat, covered in velour, as new

· Ski bag pass-through in rear seat back

· Rear window retractable shade

· Original Audi logo front and rear floor mats in good condition with correct hold-downs

· Headliner is good

· Original Audi windshield with few pits, no cracks or scratches

· All glass is genuine Audi and in very good condition

· All seals in very good condition

· All bright trim in very good condition
Other Features:

· Automatic climate control A/C cools cold, heats hot, functions as-new

· Rear defroster and side mirror defrosters work properly

· Seat heaters heat backrests and bottoms of both front and rear seats, as-new

· All instruments work properly

· All interior lights work properly

· All seatbelts operate properly

· AM/FM/cassette sound system with Bose amplifier, as-built, functions as new

· 6-dsic CD changer fully functioning, with disc cartridge

· Original built-in Audi cell phone in front folding armrest

· Turn signal switch operates and self-cancels properly

· Cruise control is fully functioning

· Speedometer and both odometers accurate as compared to GPS on road tests

· No warning lights on

· New Duracell AGM battery, 2020

· Original, stock exhaust with no leaks or unusual sounds
Modifications:

· Bilstein HD front strut inserts. Audi parts are no longer available

· Brake wear warning light bypassed. Original wear sensors are no longer available

· Exhaust heat shield on front transverse pipe has been removed, due to corrosion

· NO OTHER MODIFICATIONS FROM NEW
Also Included:

· US and German dealer brochures

· Winter wheels and tires

· Second set of Genuine Audi Avus wheels are straight and undamaged

· Four center caps for winter wheels

· Continental Viking Contact 7 winter tires, size 205/55R16 T XL with date codes "0119" (January 2019)

· Tires used one winter, only

· Spare wheel with brand-new Continental temporary spare tire with date code "0420" (January 2020)

· Complete set of Audi timing belt installation tools

· OBD-I adaptor for use with OBD-II scan tools

· One lighted key with remote

· One valet key with remote

· Both remotes operate correctly

· Owner's manuals, complete in binder

· Complete tool kit with jack and storage bag

· Two rear seat headrests

· Some receipts from previous owners

· Receipts since current ownership in 2019

· Clear Michigan title

· Free CARFAX can be seen here

· Note for shipping: all spare parts and accessories can be packaged inside the car. No additional shipping is required.
Standard Equipment and Features:

· Fully galvanized sheet metal

· 0-60 mph 6.6 seconds

· EPA fuel economy estimates 18 mpg city, 23 mpg highway

· 5-speed manual transmission

· Quattro all-wheel drive system

· Automatic climate control

· Pollen and dust filter

· Power locks and windows

· Anti-theft vehicle alarm system

· Power, heated exterior mirrors

· Power glass sunroof with tilt, slide, tinted glass, manual sunshade

· Rear wiper/washer system with intermitted wipe feature

· Locking gas filler door

· Integrated halogen projector lens front fog lamps

· Driver and passenger airbags

· Cruise control

· AM / FM / Cassette Bose sound system

· 6-disc CD changer

· Front and rear floor mats (front with Audi logos)

· Sport seats with adjustable leg support and seat heaters

· Driver's seat memory

· 3-spoke padded leather wrapped sport steering wheel with S6 logo

· Height adjustable and telescoping steering column

· Leather shift knob, shifter boot and parking brake handle

"The large print giveth and the small print taketh away"- Tom Waits.

Please remember, this is a used car, which, as nice as it may be, is not perfect. I strive to deliver accurate descriptions, but it is possible to miss small deficiencies and will not be held liable for these minor misnomers.

This vehicle is sold AS IS/WHERE IS and comes with no warranties by the seller, expressed or implied, whatsoever.
Known issues:

· Few stone chips and scratches around the car from almost 27 years and 88,901 miles of careful use

· Front and rear bumper covers have been refinished

· Some touchups around the car

· Right A-pillar has light scratches in clearcoat

· Discolored spot on roof, 30mm diameter, in front of antenna

· Stone chips on front bumper cover and front of hood

· Light scraping under front bumper cover

· Scuffs on rocker panels, small dent at right rear, near RR wheel

· Black finish on rockers wearing to show silver underneath

· Driver's seat bolsters slightly worn from entry/exit. See photos.

· Some wear to driver's floor mat, shifter and interior trim from normal use

· All eight wheels have some scratches, light curb rash, but are not bent

· Light corrosion on steel suspension parts

· Brake wear warning light has been disabled, due to unavailability of wear sensors

· One rear seat headrest missing

· Headliner is sagging around sun visors, has few stains at D-pillars

· Cell phone does not communicate, due to outdated technology

· Light hesitation on acceleration at cold start. Hard to notice, but it is present. Suspected carbon in intake valves and/or injectors. No hesitation after two minutes.
Not included:

· NO ADDITIONAL PARTS OR RECORDS ARE INCLUDED

· NO PARTS ARE AVAILABLE THAT ARE NOT IN PHOTOS, SORRY

Pre-purchase inspection is welcomed. Please contact me through "Ask a question" to arrange inspection and for any additional information.

Offered with NO RESERVE. There is no "Buy It Now" price. Auction will not end early. Car will be sold to the highest bidder.
Terms:

Buyer is responsible for vehicle pickup or shipping.

$1000.00 deposit required within 48 hours of auction close.

PayPal accepted for deposit, only.

Payment methods accepted:

-Wire transfer in US funds.

-Cashier's Check (certified from US or Canadian bank) or money order.

-Cash (in person).

PayPal not accepted for full purchase payment.

Bid with confidence! See my 100% positive feedback.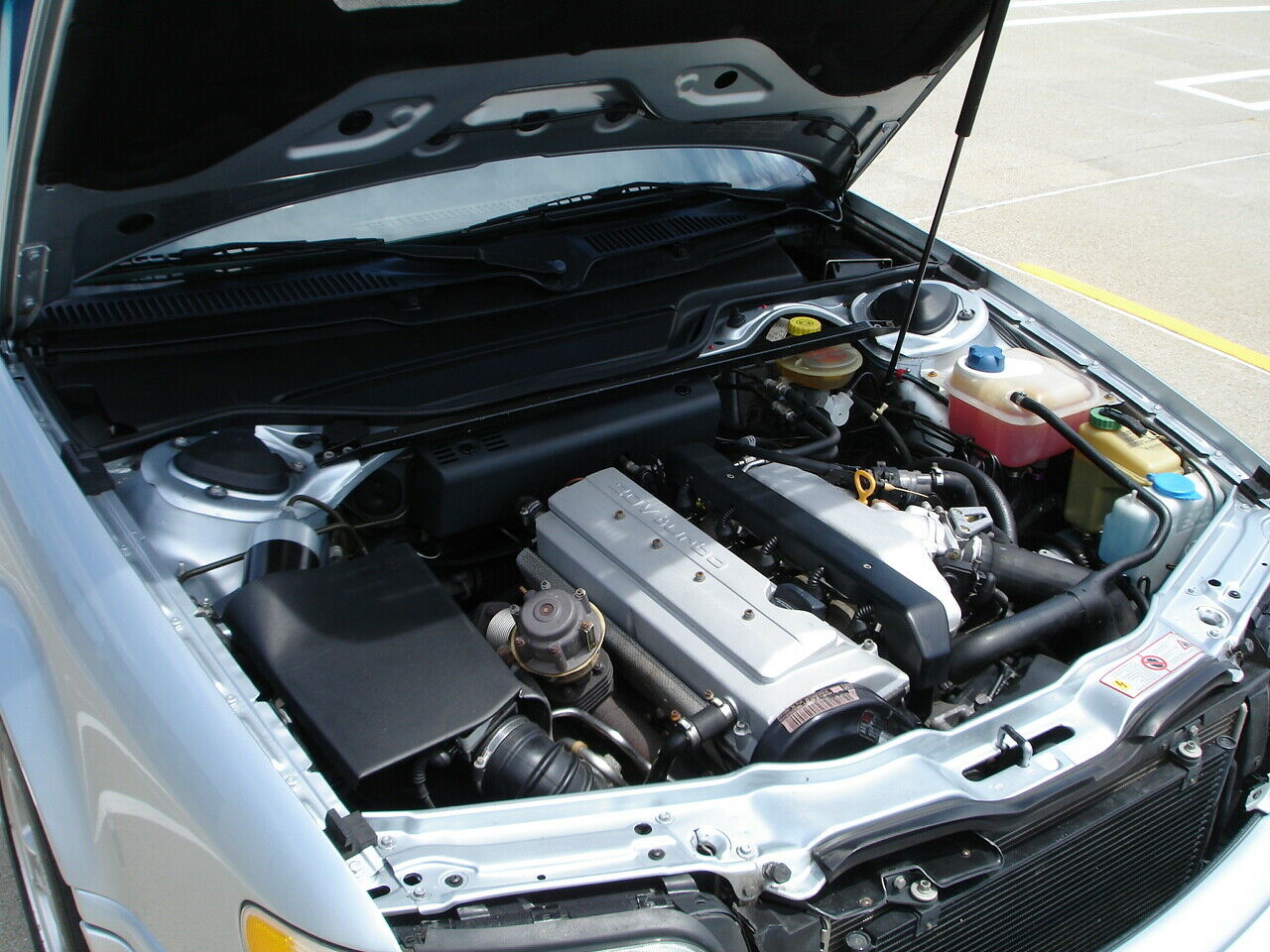 Whew, quite the description, and unusual for an older Audi – right to the breakdown of colors and options. Presentation and condition appear to be really top-notch here, and this one has not only desirable equipment like the third-row seat but also has bigger maintenance like the timing belt taken care of. Complaints? Not much to gripe about here; it's not the most exciting color combination, but you lost your option to choose that some 26 years ago. With a few days to go this one is already steamed past 10k, but I'd guess there are more bids yet to come. If it's followed good-condition Avant trends previously, it should end at the better part of double the current bid. We'll see.
Thanks to our reader John E. for alerting me to this one as well!
-Carter