The last few C4 Avants we've looked at have been of the European flavor, so let's head back to what was available to us. The S6 Avant launched with the host of C4 changes for the '95 model year – smoothed out bumpers, color-coded trim, and sometimes (but not always) new cast Speedline Avus 16″ wheels. That model was again almost immediately replaced with the '95.5' model, with a revised transaxle, closed headrests, the move from infrared remote locking, and the big one – the rear differential lock switched to electronic function, meaning it was utilizing the brakes rather than the manual differential lock that had existed for low-speed engagement since the end of the Type 44 production.
Regardless of how you feel about those minor changes, all of the C4 S6 Avants are pretty highly sought. A nice Magnolia example just traded on Bring a Trailer for $19,000 even though it likely had over 200,000 miles. Today let's look at a more stock example with lower mileage: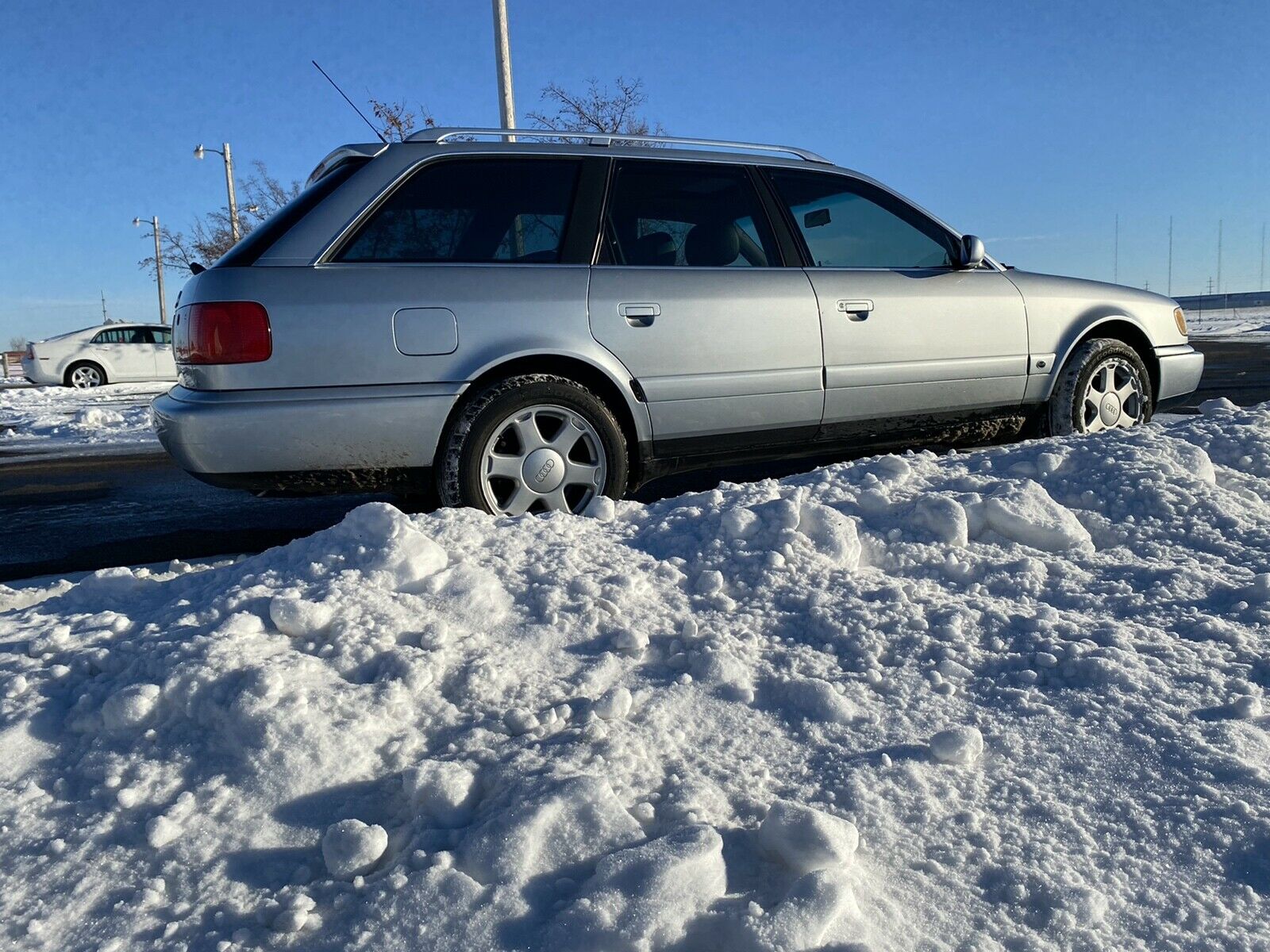 Year: 1995.5
Model: S6 Avant
VIN: WAULA84A8SN121602
Engine: 2.2 liter turbocharged inline-5
Transmission: 5-speed manual
Mileage: 132,000 mi
Location: Fargo, North Dakota
Price: $14,000 Buy It Now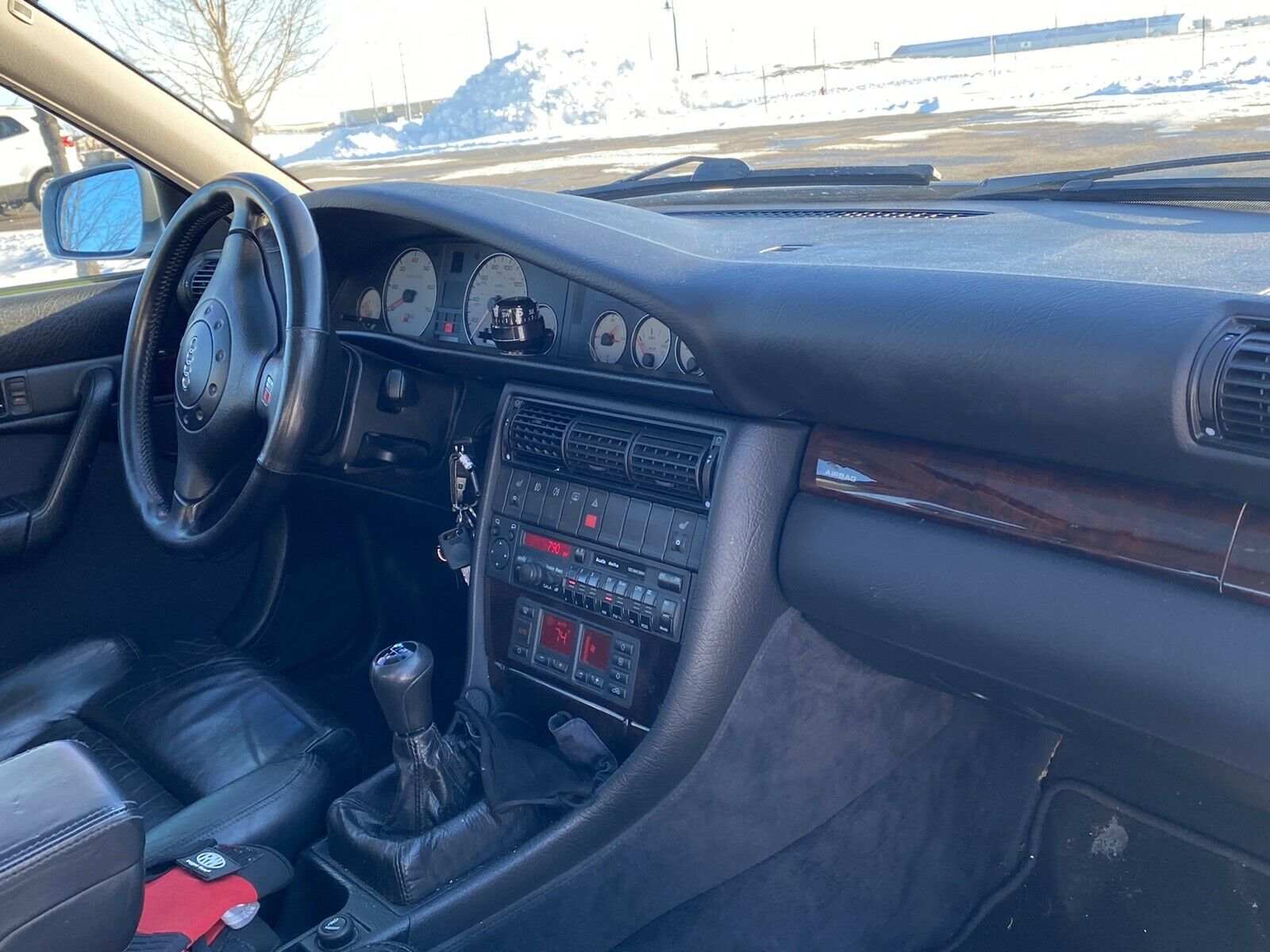 About this vehicle
This 1995 Audi S6 is an original. The owner has had it for 1 year. The vehicle runs great and is mainly used for car shows.
Seller's Notes
I have a binder that day it's back to the 80s including the Audi as six press release kit With black and white slides as well as the description newly released vehicle. As well all mechanical work from oil changes, two sets of rims and tires and two extra sets of rims. The car is amazing. It has one molester on the front passenger side bumper Which is the reason I am selling the car. Apparently my wife did not appreciate my frustration after she check the car out with summer tires on ice. The pictures well show of them the bomb was extremely minor but the bruises linger on with my wife.
Vehicle Details

Yeah coast history dates back to the original owner being a rally racer For Sears automotive Audi dealership in Minneapolis. This car was Ville filled with no expense spared embracing his dedication to his racing passion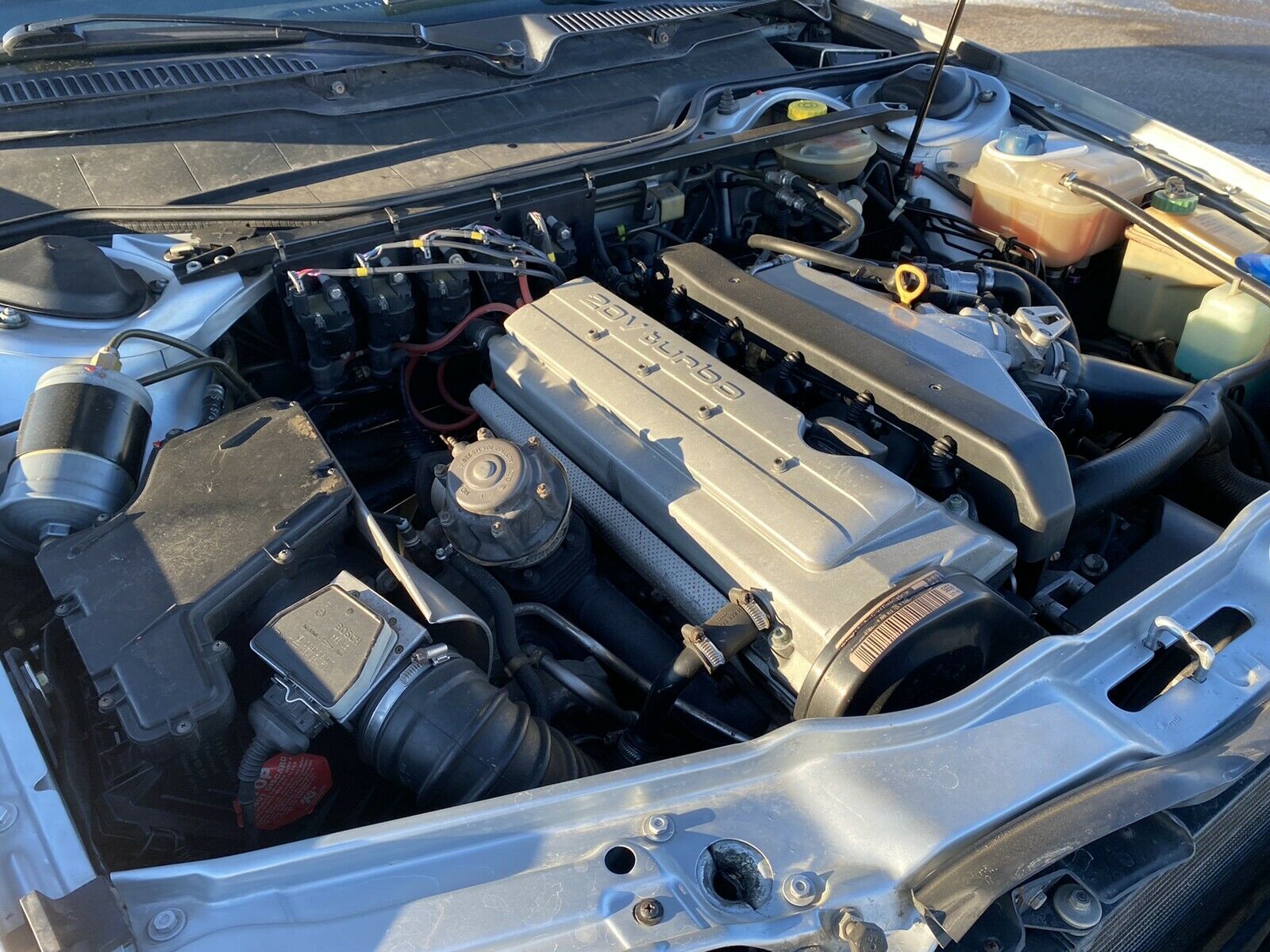 Well, clearly there seems to be a language barrier here in the description. But look past the oddly chosen descriptors and we've got a very clean (at its base) S6 Avant in Aluminum Silver Metallic. It's not the most adventurous color out there, but it certainly looks nice. Outside of some missing trim and some minor defects outside, it looks really solid. Inside it's a bit dirty and the front seats show predictable wear, but it's all there – including the third-row seat. Under the hood, things look clean and there's an EFI Express coil swap; someone loved this car. I'd love to know who that actual last owner was, come to think of it. Anyway, here it sits – with about 130,000 miles, a seller doing a Borat impersonation, and a $14,000 price. To me, it's about on point for where it should be. I don't think you can find a nicer example anywhere for any or much less – though the presentation would be better if we could see how crusty it is underneath. At the end of the day, finding nice examples of the S6 Avant is tough and $14,000 seems like a reasonable price to pay for one in today's market.
-Carter