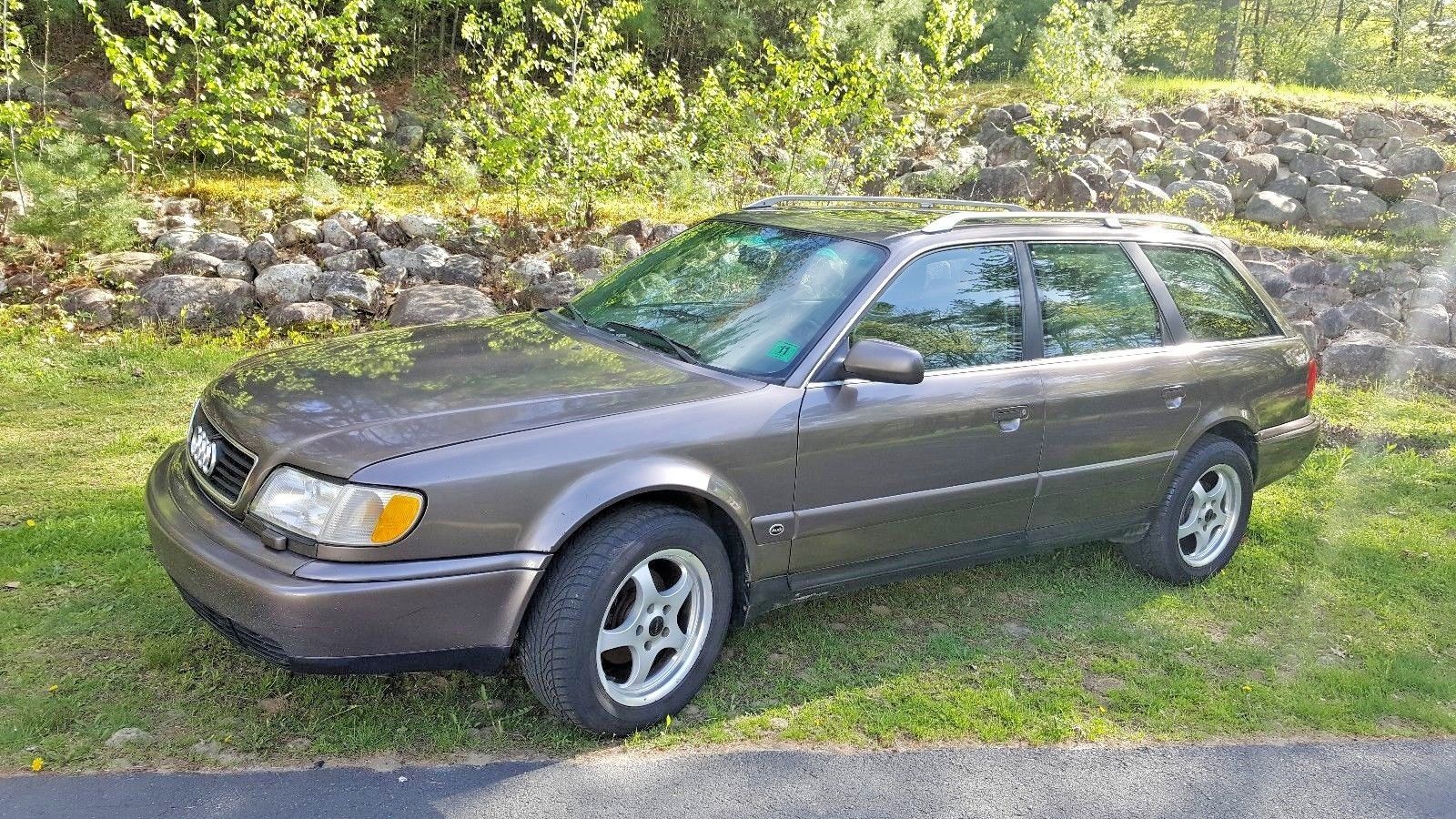 Yesterday we took a look at the great C4 Audi S6. Although the turbocharged sedan was down on power to the M5 and 500E, it made up for its deficits with clever all-wheel drive power delivery which made it as fast on the fly and on back roads. But, of course, the real trump card for the C4 over its competition was that it was the sole wagon offered in the class. If the S6 is sought by fans of the chassis, the S6 Avant achieves near God-like status and knee-trembling reactions among the faithful. That means that even a higher-mile, less than pristine example usually will pull similar numbers to a better-condition sedan historically: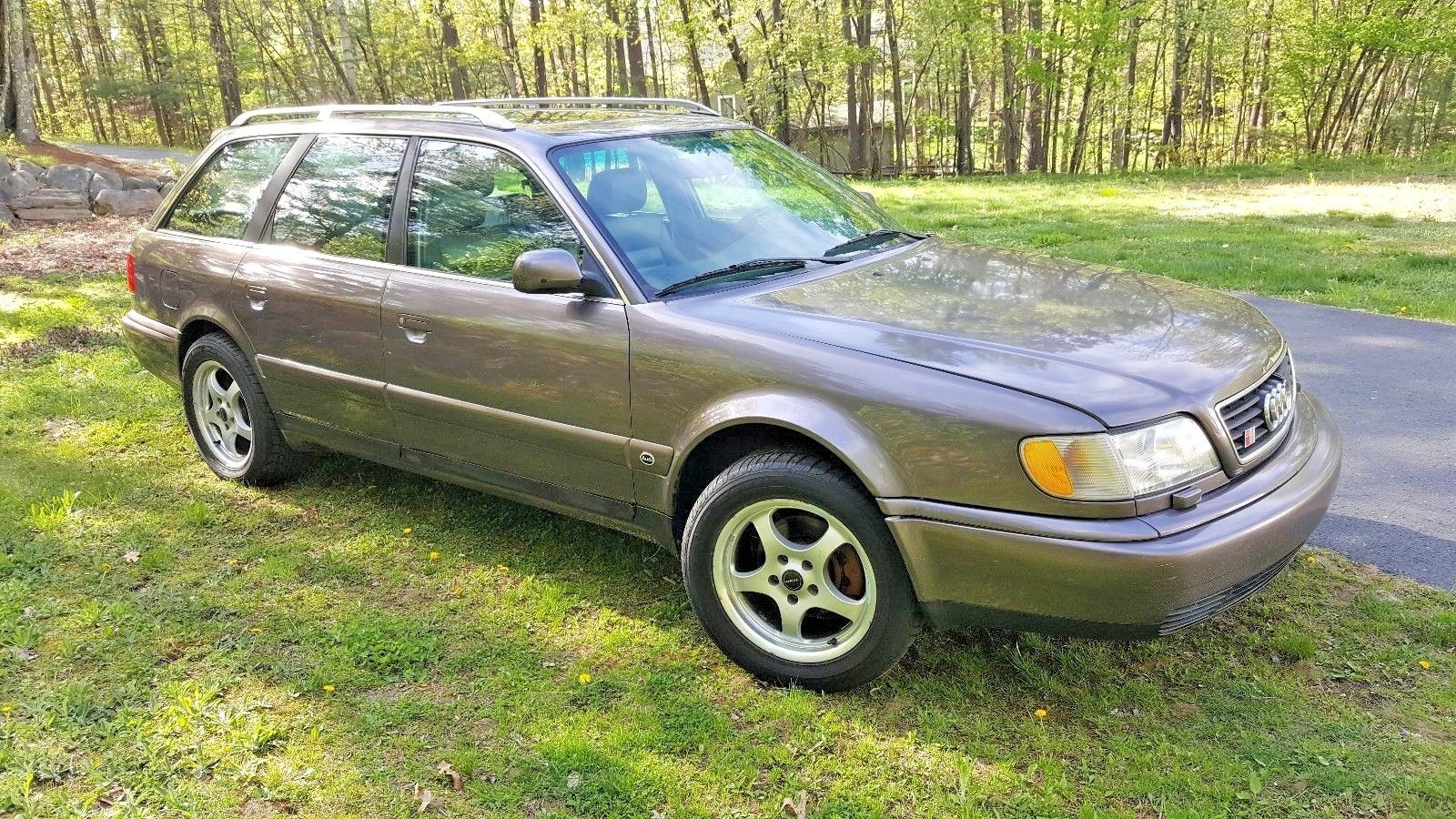 Year: 1995.5
Model: S6 Avant
Engine: 2.2 liter turbocharged inline-5
Transmission: 5-speed manual
Mileage: 260,972 mi
Price: No Reserve Auction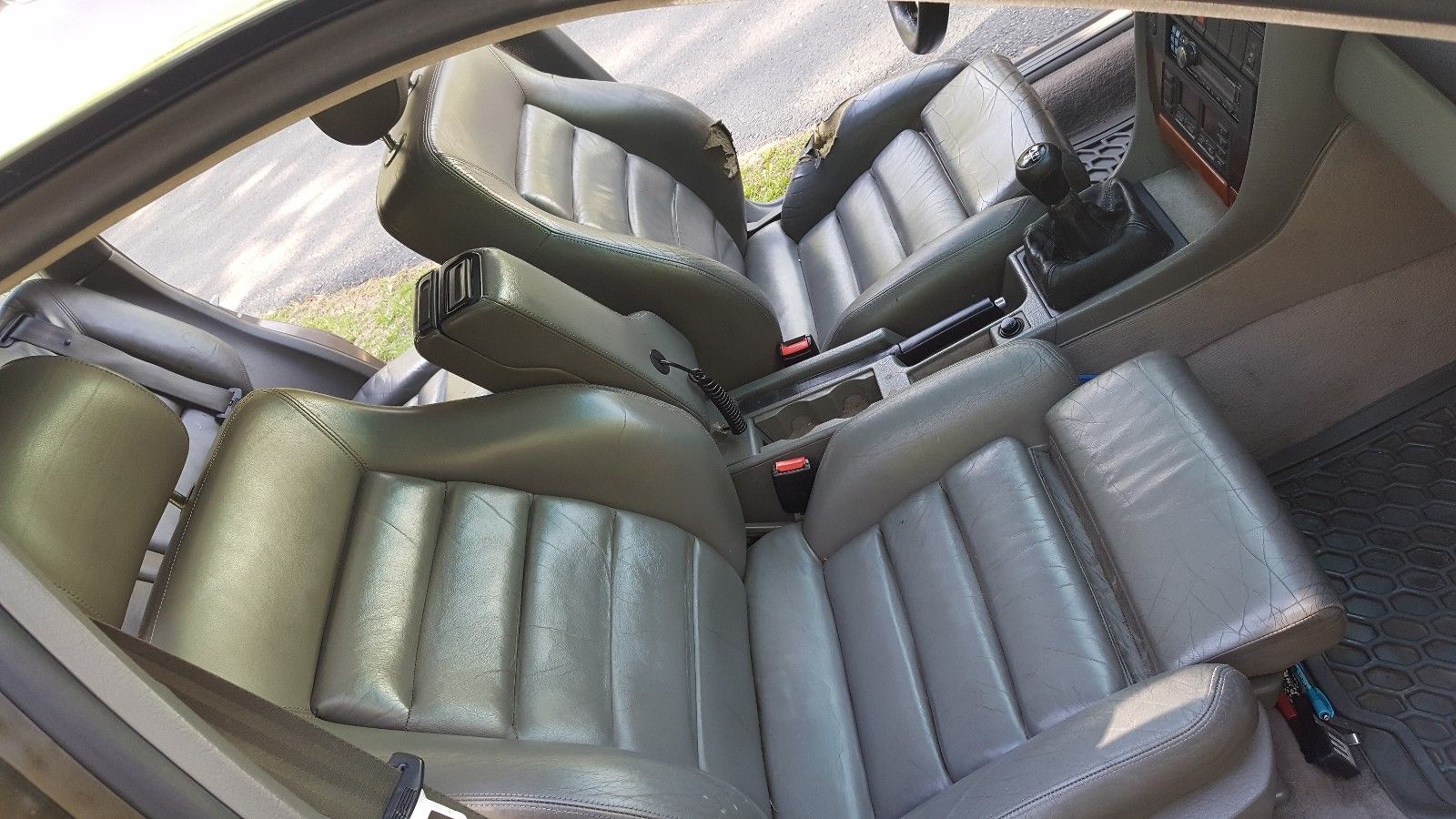 1995.5 Audi Quattro Avant in Cashmere Gray
260k miles
Idaho car living in NH
Clean Car Fax

Was my wifes daily for 6 yrs – she's now driving a 2009 BMW wagon with a manual 6 speed, but misses her S6 Avant. Unfortunately, for as much as she loves this car (says the beemer has no soul compared to her Avant) – its was time to move on to something more modern. It has been a tremendously reliable car for its age and the miles. LOTS of parts have been replaced on this car in order to keep it running and dependable as a daily driver.

MTM Stage1+ with variable map sensor. Runs about 22 psi boost.
HID low beam conversion.
LS2 coil conversion.
8mm ignition wires
Aftermarket Head Unit and speakers.(rear woofer replaced with Rockford Fosgate under seat unit)
Full timing belt service.
A/C blows cold!
heated seats work (albeit, drivers seat gets localized heat)
Good headliner
Sunroof works (needs light forward pressure to full closure)
New ignition switch
New starter
New battery
Heater core replaced.
Fuel pump replaced (in tank)
Shocks replaced
Front arms, tie rods and sway bar bushings replaced.
Brakepad warning by-passed
rear calipers replaced.
transmission is perfect, no whine…(this one has the wide 1st gear)
rear wiper works

Head was refreshed by machine shop 18months ago (cog was bad and lead to bent valves during timing belt service).

Fuel pressure gauge in engine compartment installed when diagnosing a bad fuel pump. Fuel pump replaced.

Power steering pump leaks (xplugs were just replaced, so suspect front seal)
Rear gate is showing surface rust around glass
Clear coat is good, but there are lots of small dings and scratches.
Drivers seat bolster worn
3rd seat, seat belts have been damaged, could be replaced easily, if you were planning to put small children in the rear seat.
Rear gate has sun retractable sun-shade – plastic on gate slightly damaged – but works fine.

Comes with a brand new set of brand new Blizzak WS80 15″ tires on rims.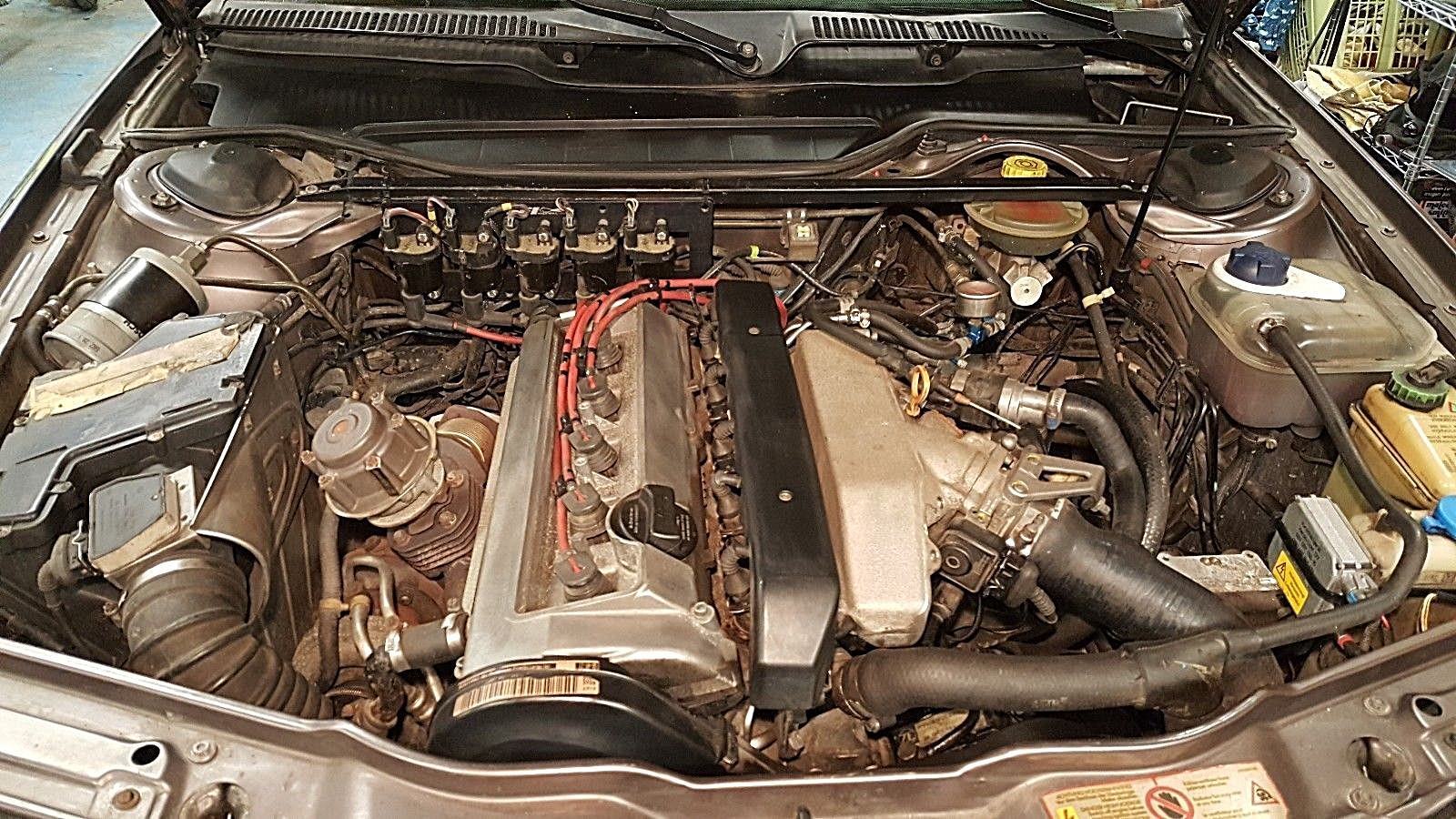 With almost 261,000 miles and now living in New England, you'd be right to give pause before signing on to this 23 year old wagon. However, this car appears to have spent a fair chunk of its life in the Midwest, so rust should be less of a concern. Sure enough, there are spots peeking through on the seams and around chip-prone areas. The purple-hued Cashmere looks nice overall though it appears there's a body seam gap issue on the passenger side of the hood, maybe indicating an accident or repaint history. The original Avus wheels have been replaced by Borbets which don't look as nice, but that's a fairly easy remedy. Although not specifically disclosed, this car appears to have been pretty well maintained and cared for to make it to this point in the current condition. Inside is generally clean though the driver's seat shows the most wear. A '95.5, it has the radio-remote locking and EDL rather than driver-operated rear differential as well as the beefier gearbox. Modifications appear to be limited to a ECU reflash, which as I mentioned in my last post wakes up these cars well on its own. Even with the higher miles, this is a desirable package and it's been offered in a no reserve format which will give us an interesting comparison to the sedan. It's unlikely to reach anywhere near the bids of that pristine example we looked at, but still should draw some decent bids because of the rarity.
-Carter