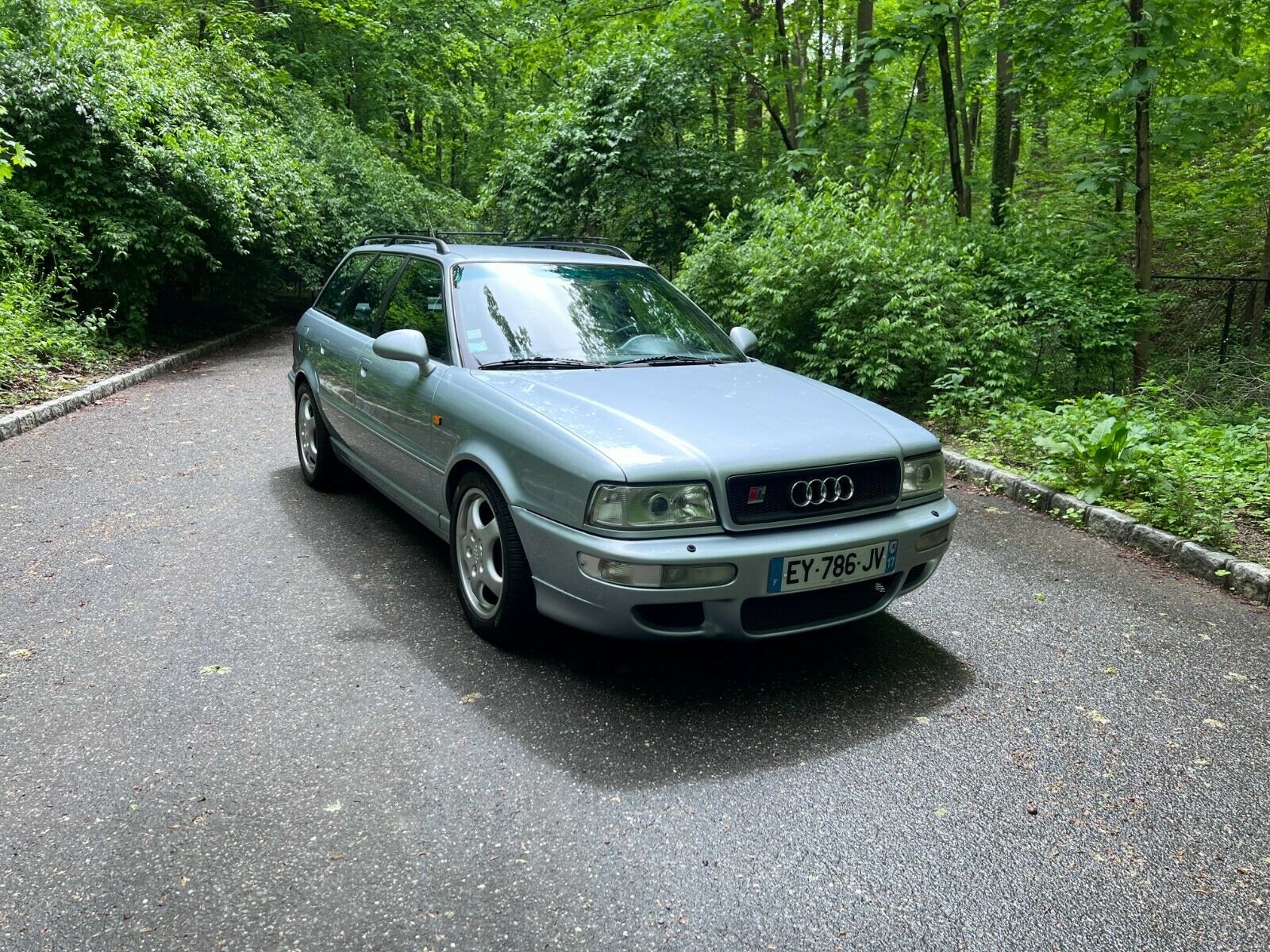 Why would anyone even contemplate paying over $70,000 for a 27-year-old, complicated, and turbocharged Audi wagon? Because of the badge that adorns the front – the magical 'Renn' added to the S2 badge, along with the legendary name Porsche scripted below. That meant that this relatively unassuming Audi 80 quattro Avant had been produced in Zuffenhausen on the 959 production line rather than Ingolstadt or Neckarsulm and had added a healthy dose of even more "Sport" to the small chassis. Ostensibly, though the Sport Quattro was the first RS vehicle, the RS2 was the first to wear the badge which has become synonymous with Audi's speed department. For many Audi aficionados, though the RS vehicles have become much faster and more luxurious, just as the with W124 500E and the E30 M3 Audi has never made a car better in its overall execution than the original. Not that it was slow by any means; Porsche's massaging of the ADU inline-5 resulted in 311 horsepower – even more than the Sport Quattro had from essentially a very similar motor.
So despite being much heavier than the Sport had been, the RS2 wasn't much slower; sub-5 seconds to 60 and a top speed north of 160 mph. Along the way, it was capable of bullying everything outside of a supercar; yet this car also established the move from Audi's 2-door halo vehicle to a long line of fast five doors. Porsche also upgraded the brakes and wheels with Brembo units and 17″ Cup wheels creating a signature look, and tacked on 911 mirrors for good measure.This car was legendary from the start, and the upgrades to the motors and wheels spawned an entire generation of enthusiasts to turn up their inline-5s stateside. Now that these cars are legal for importation, though, it's possible to find the forbidden fruit already imported: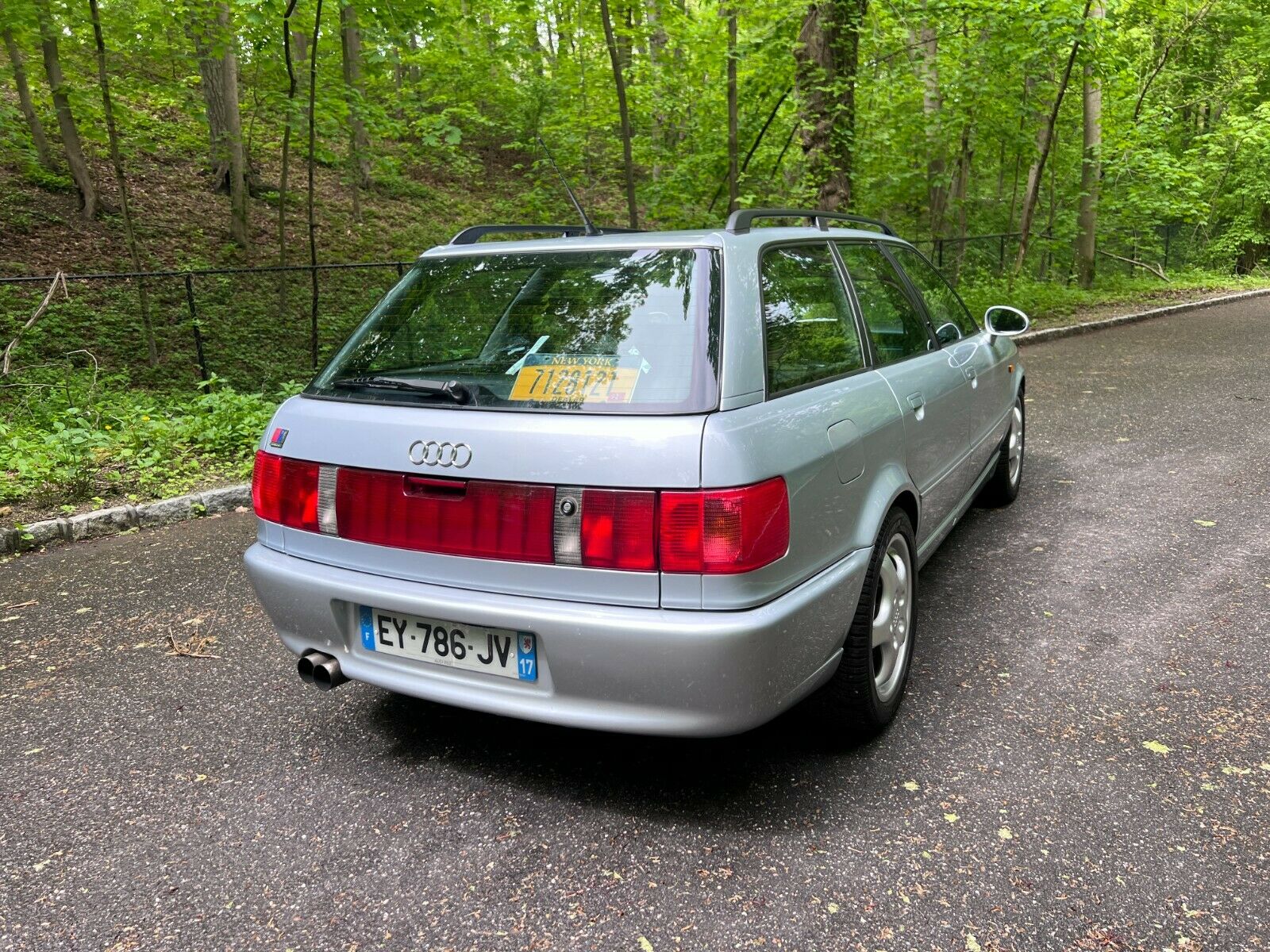 Year: 1995
Model: RS2 Avant
VIN: WACZZZ8CZTZ000109
Engine: 2.2 liter turbocharged inline-5
Transmission: 6-speed manual
Mileage: 167,000 km (~104,000 mi)
Location: Port Washington, New York
Price: $72,000 Buy It Now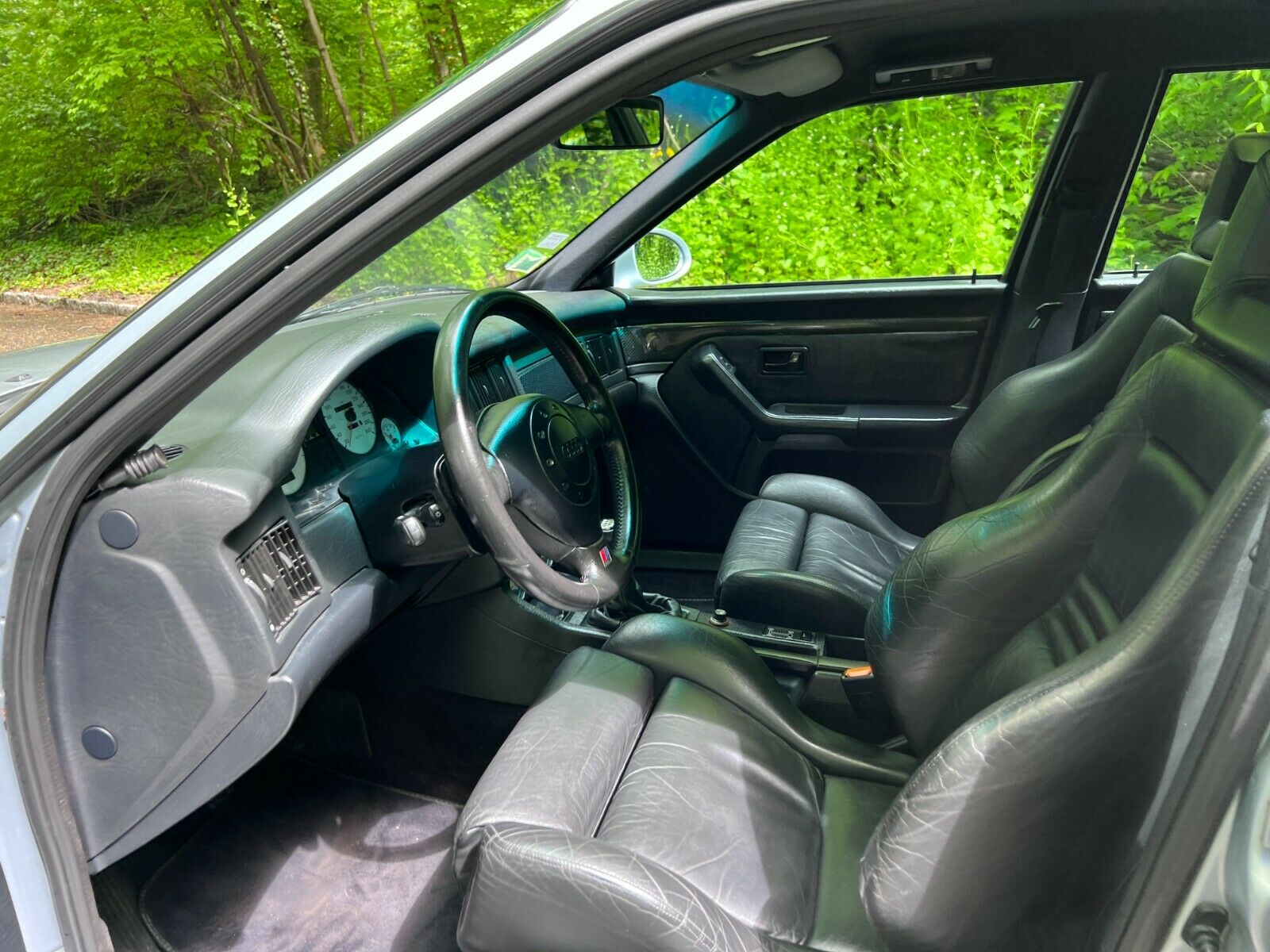 Very RARE Audi RS2 Avant – 104,000 miles <-> 167 443 km

Ebay doesn't allow me to post the Vin number: WACZZZ8CZTZ000109 and the correct year of production year 1995

The RS2 was a co-development project created by Audi and Porsche and was assembled at Porsche's Rössle-Bau factory in Zuffenhausen, Germany.

The car is one of approximately 2,891 RS2 Avants built during a 16-month production run from 1994 to 1995. It is finished in silver over black leather and is powered by a turbocharged 20-valve 2.2L inline-five paired with a six-speed manual gearbox and Quattro all-wheel drive. Equipment includes a Torsen center differential, 17″ Cup alloy wheels, Brembo brake calipers, fog lights, power-adjustable and heated front seats, and automatic climate control.

Factory 17″ Cup alloy wheels, also featured on the Porsche 964 Turbo and 968 Clubsport, Braking is from red four-piston Porsche-branded Brembo brake calipers.

The cabin features power-adjustable and heated Recaro front bucket seats upholstered in black leather with a matching dashboard, door panels, and carpets. Interior amenities include automatic climate control, an Audi stereo, and floor mats. The rear differential can be locked from a button located on the center console

A rare three-spoke leather-wrapped steering wheel fronts a 300-km/h speedometer and a tachometer as well as gauges for coolant temperature and fuel level. Additional gauges for oil temperature, oil pressure, and voltage are mounted ahead of the shifter.

Power is sent to all four wheels through a six-speed manual gearbox and a Quattro all-wheel-drive system with a Torsen center differential.

With so much power available, the RS 2 could accelerate from 0 to 100 km/h (62 mph) in 4.8 seconds, and achieve a maximum speed of 262 km/h (163 mph) (electronically restricted), despite weighing over 1,600 kg (3,500 lb). In a road test conducted in 1995, British car magazine Autocar timed the RS 2 from 0 to 30 mph (48 km/h) at just 1.5 seconds, which they confirmed was faster than the McLaren F1 road car. Even by more modern standards, its performance is exceptional; it could accelerate on-par with the 5th generation Chevrolet Corvette (C5) and a 996 generation Porsche 911.

2 owners on the "titles chain"

* 1st Owner: The car was imported brand new from Italy to be sold to an older gentleman in Monaco

* A dealership bought the car from him and keep it in stock for 2/3 years (I believe he drove the car for himself but use the dealership,so he did not have to register it)

* 2Nd owner: A chief Mechanic at Audi France (I bought the car from him)
This car was recommended to the 2nd owners by 2 RS2 owners

* I imported the car with my dealership «Le Petit Garage» in 2020 at the same time as a Porsche 964 RS

Full Options:
– Full leather seats
– Heated seats
– Steering wheel 3 branches
– Carbon Interior
– Black roof rail
– Original Audi radio
– Original owner manual + maintenance
– Original Car – never modified
– Phase 2 with renforced clutch box

Seats are in very good condition

Lot of services/invoices since day 1
2 sets of keys
No rust
No accident

Services since I owned the car:
June 2021: 4 New tires
19 May 2021: Timing belt service + water pump
04 Mar 2022: Replaced heater core
02 May 2022: Oil change + water coolant sender

The car is not titled yet but I have all the documents needed to title it:
· Original title translated from French to English
· Original Bill translated from French to English
· Custom forms and custom fee paid

The car will be sold via my US dealership, so you'll have all the paperwork's needed

In N.Y To register a car that was imported and is 25 years + old:
Bill of sale and Title need to be translated in English
Custom forms that shows importation fees were paid
A picture of the Vin number

That's it…

I can share a folder with video, more pictures and services

Please use the "contact seller" button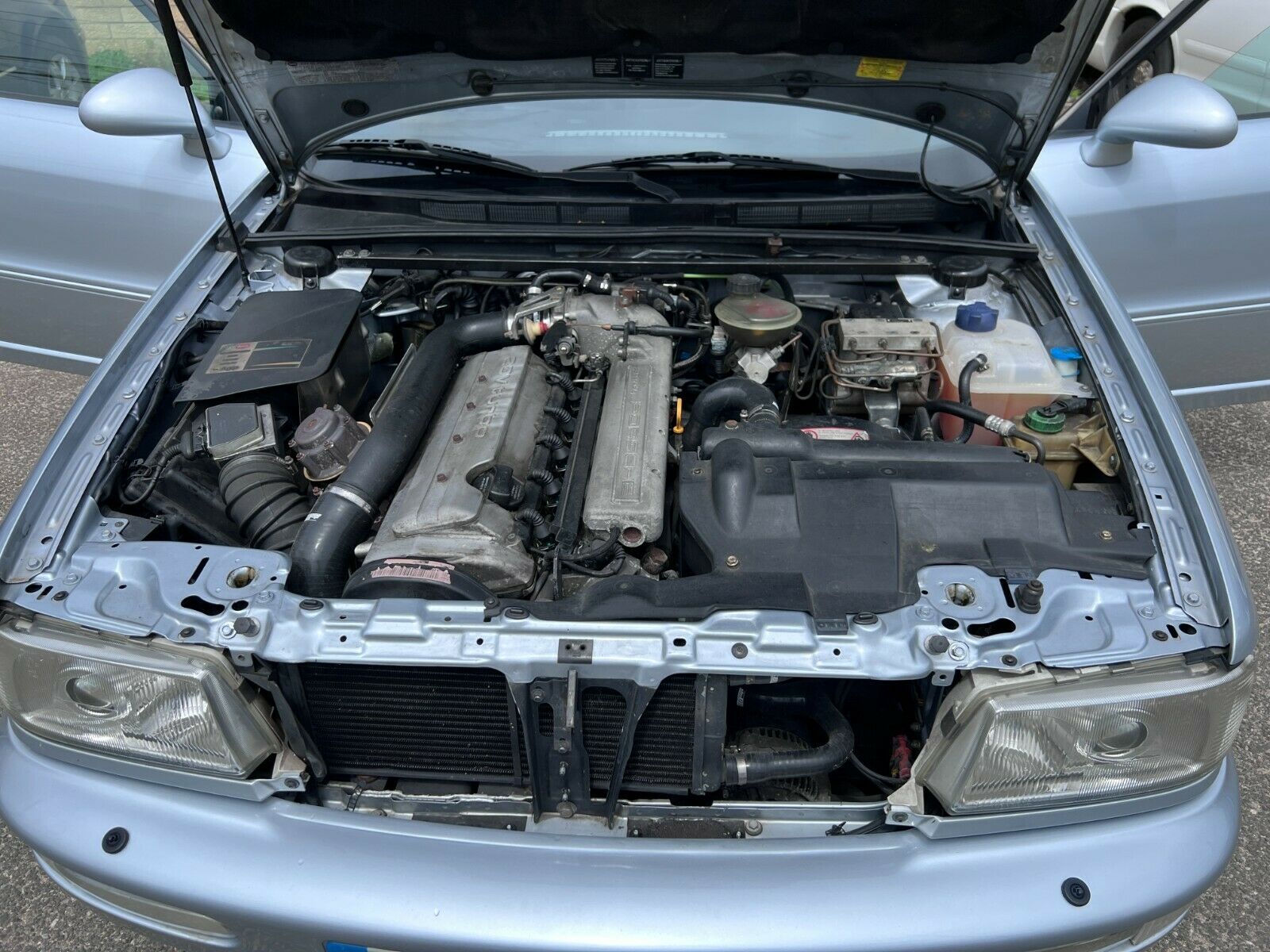 It seems appropriate to consider a car from Monaco on the weekend of the legendary race. This one looks lovely in Polar Silver Metallic, and it's mostly original – though not quite as unmodified as is claimed. There are several electronic changes, it looks like, and it also seems that the exhaust system may be aftermarket. Still, this one looks sharp overall and in pretty good shape – though the plastic trim around the climate control and stereo sure has taken a beating. The asking price of $72,000 almost seems reasonable in today's market and it's in line with where others have sold for. As classic Audis get much more expensive to consider, it's hard to describe this one as "cheap", but it's also hard to say that it's a bad deal for the provenance you're getting.
-Carter