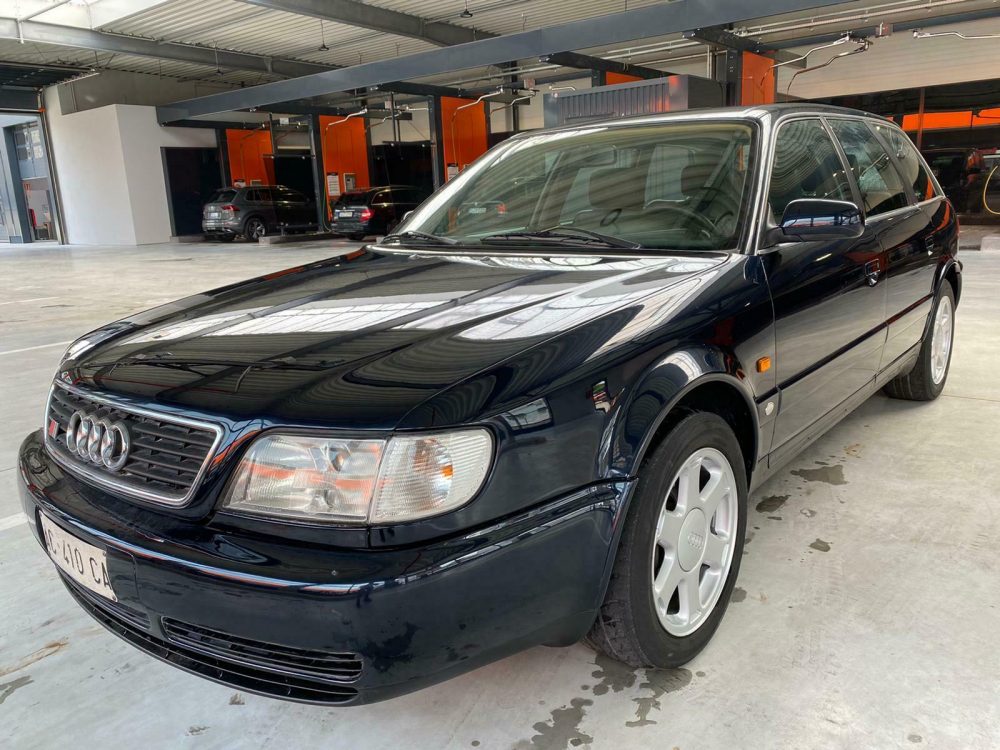 This C4 is listed as sold for $12,950 on November 20, 2021.
Back in January (and, again in July!) I took a look at this European-specification 1995 Audi S6 Avant. So why is it back? Well, in July it moved to a different seller, has different photos, and is now a no reserve auction. Strangely, the new photos also appear to be taken in Europe, but the car is claimed to be in Stamford, Connecticut – and the July auction was also supposed to be no reserve, but here's the car again – and, again, with a slightly different description with some contact information. Each time a bit of new information is disclosed. Scam? Perhaps, but if you're interested maybe it's worth a call.
Original text from January 2021:
It used to be a bit unusual to see 90s-era European-specification cars come this way. But with the advent of the internet and 25-year-old cars being relatively cheap in other areas of the world, coupled with a current soaring market in the US and nostalgia for easier (they weren't, but it's okay to think they were) times, it's less unusual to see Euro-only models for sale stateside. That's not the case today; this S6 Avant was available here in nearly identical spec. However, there are a few things interesting on this one and it's worth taking a look: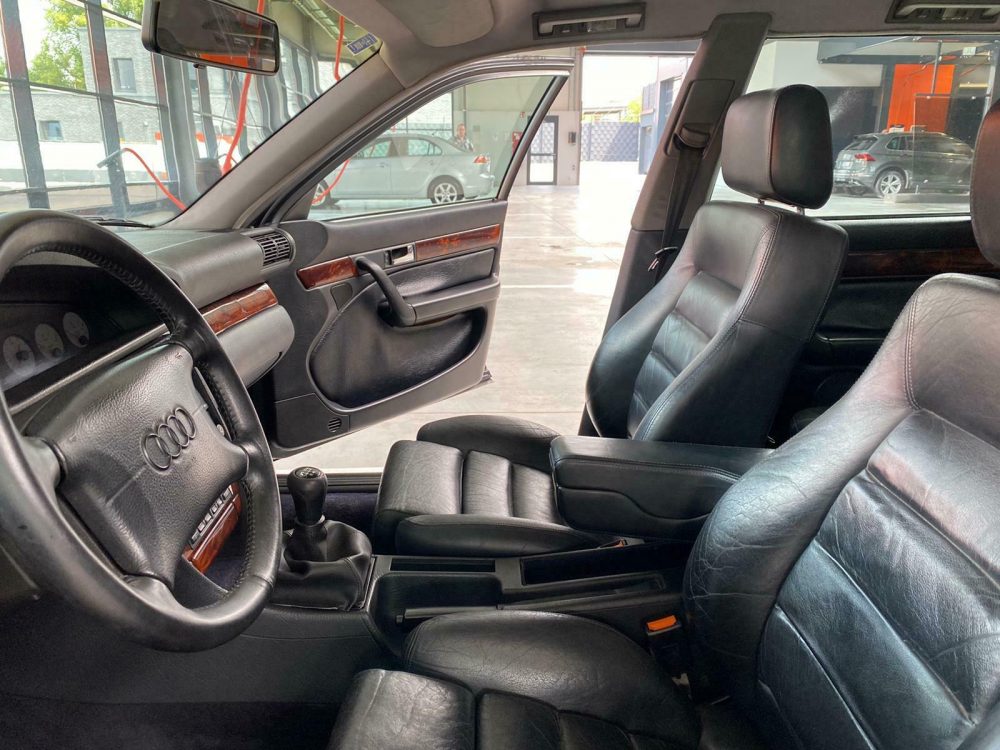 Year: 1995
Model: S6 Avant
VIN: WAUZZZ4AZSN053233
Engine: 2.2 liter turbocharged inline-5
Transmission: 5-speed manual
Mileage: 180,000 km (~112,000 mi)
Location: Stamford, Connecticut
Price: No Reserve Auction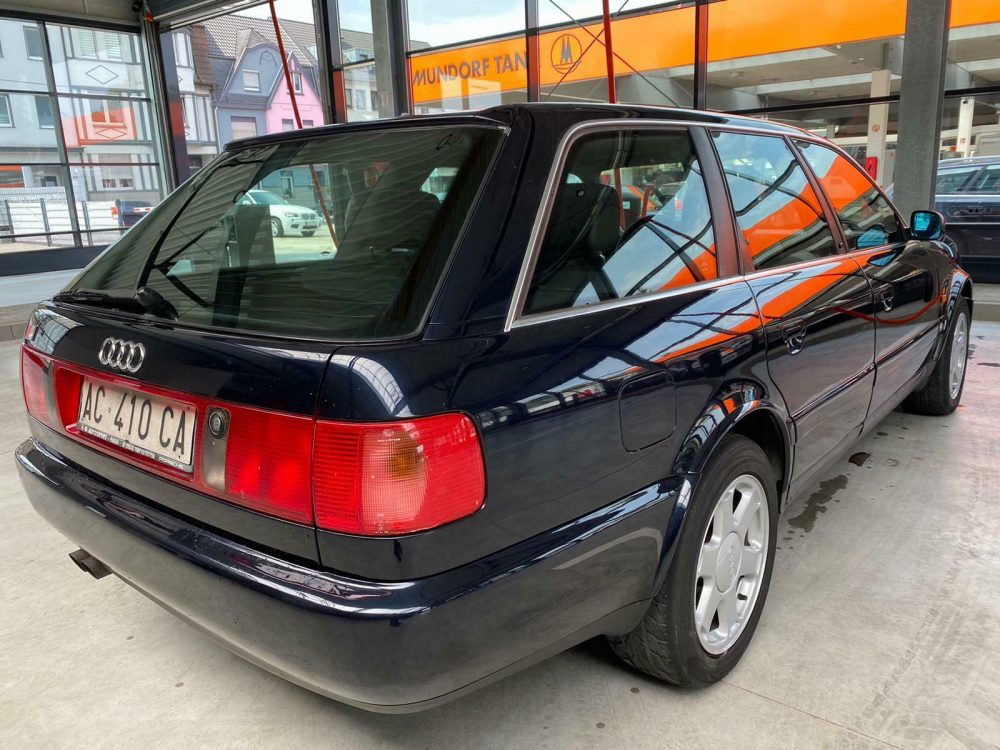 Newer description
Up for sale is a beautiful 1995 Audi S6 Wagon. This specific vehicle is a factory Non- Sunroof vehicle imported from Italy. This makes the vehicle very rare as all North American versions had a sunroof. Full service has been completed which included all fluids changed, Spark plugs, belts, tires, and brake pads, as well as the 2.0 ignition coil and harness conversion for optimal performance. The 5 cylinder turbo matched with the 5 speed manual transmission and Audi's AWD system makes for the perfect winter vehicle.You are able to register this Wagon in any of the 50 states! These vehicles will continue to rise in value in the coming years. Do not miss out! Vehicle Vin Number is WAUZZZ4AZSN053233 For any questions please contact Danny @ (203) 939-0030

New description:
For sale is an absolutely beautiful 1995 EURO Audi S6 Avant Slicktop (no sunroof option) with 110,000 miles. All the US S6?s came with a sunroof as standard, this is an extremely rare example: comes in dark blue over black leather interior. Car has the legendary 5 cylinder turbo engine, mated to a 5speed manual transmission. Recent service done includes the following: belt service, all new spark plugs, coils and harness, oxygen sensor, thermostats, high pressure power steering line, brakes and new tires, including an oil change and coolant flush. Car was also recently paint corrected and ceramic coated. Car is located in Stamford Connecticut. This is an extremely rare and beautiful Audi wagon; family friendly, fun in the summer and unstoppable in winter condition. Rare Euro spec and Slicktop makes it even more desirable. Vin number is WAUZZZ4AZSN053233

On Jul-13-21 at 07:11:42 PDT, seller added the following information:

The car is currently located in Stamford Connecticut. The AC works perfectly. Furthermore, there's not a speck of rust anywhere on the car.

Old description
This is a 1995 Euro Spec Audi S6, imported from Italy, with a 5 speed manual transmission and the legendary 2.2 Liter 5 cylinder turbocharged engine, with approximately 112,000 Miles (180,000 KM) This specific vehicle is a no sunroof "slicktop" model. Recent service includes: 4 new tires, oil change, coolant flush, spark plugs, coil boots, oxygen sensor, thermostat, and last but not least the timing belt! Vehicle is in excellent shape overall and ready to go to a new home! For further info please call or text (718) 755-5882.

On Jan-17-21 at 11:20:11 PST, seller added the following information:

1995 Euro Audi S6 Avant (wagon).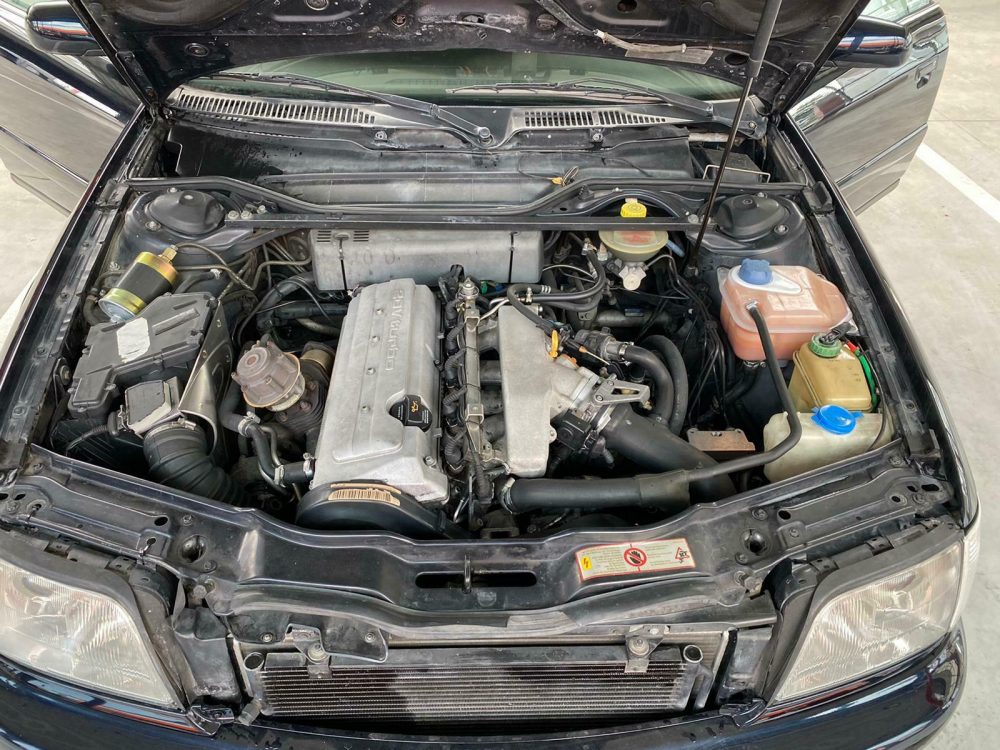 So there were some really cool color options and unique engine configurations available in Europe; you could get two different V8s, a six-speed manual, and an automatic, among some other nice items. This has none of those things, and in fact is a relative stripper. That's where it becomes interesting – no sunroof, no roof racks, no heated seats, no radio, manual seats – this was about as low-spec as you could get one, it would seem. And that makes it pretty neat, overall! It's also in good condition and has some recent maintenance done, plus the European-specification lights and slim bumpers really do lighten up the look of the C4 slightly. Bids so far are over $12,000 – no surprise there – and it'll be interesting to see if this one sells, and what for. There's a lot of heavy lifting done on a low-spec Euro model here, and that makes this a fairly unique opportunity.
-Carter