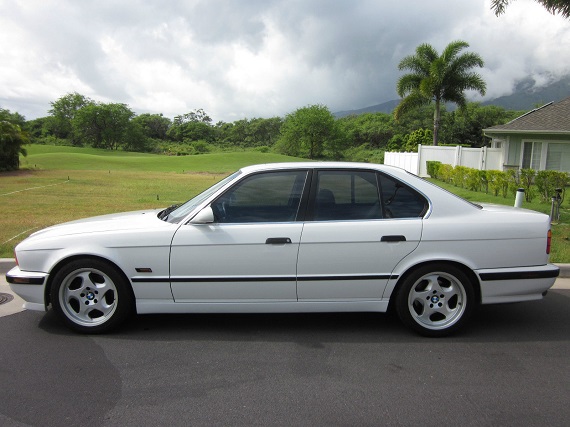 About a month ago, I wrote up a 540i M-Sport; black over black with the requisite 6-speed and popular M-Parallels, it was an instant hit for our fans. The price was even pretty reasonable; it was certainly in good shape, for sure. I had only two real issues with it; one is that I probably wouldn't buy a black car again and that I honestly preferred the M-System "Throwing Stars" to the M-Parallels on this car. As if to answer my concerns – and replete with half the mileage of the last example – comes this stunning white 1995 example: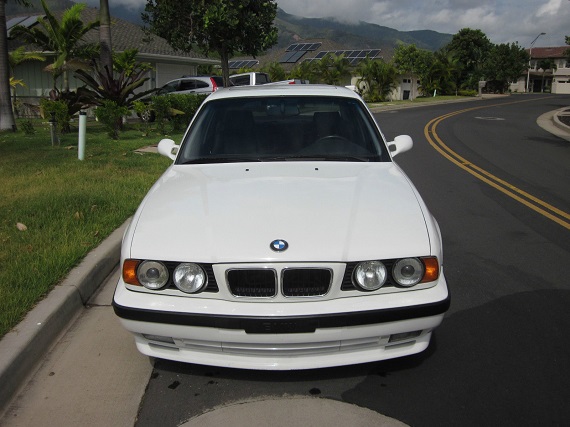 Year: 1995
Model: 540i M-Sport
Engine: 4.4 liter V8
Transmission: 6-speed manual
Mileage: 55,063 mi
Price: Reserve Auction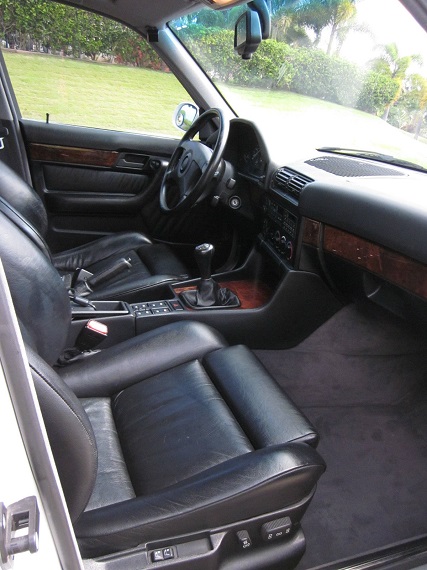 Also for sale is my other E34. This is a California car that I purchased from the original owner last Sept with 55k miles. I am selling it because I am moving on to another car.

During my brief ownership, I have had the following maintenance items performed:

Oil change
A/C belt replacement
Radiator hose replacement
Rear driver's side window motor replacement
Tune up/spark plugs
Wheel alignment
Compression test(normal)

This car has all original panels with no dents. There is a scratch/chip on the passenger's side front quarter panel that was 'touched up' before my ownership. Leather is in good shape overall despite some slight bolster wear and a couple scratches. The front spoiler also has some scratches. Otherwise the EDC, power seats, and a/c are all in good working order. No modifications done that I recall besides the tinted windows and the larger rear wheels from an 8 series to give a staggered appearance. Tires and brakes are at 40% and the engine has a very small valve cover gasket leak . Recent PPI results available upon request.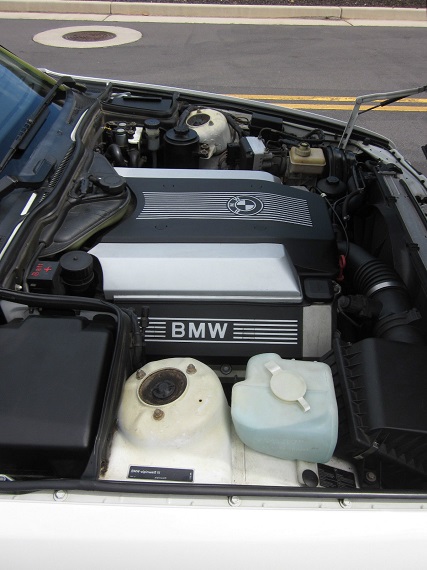 I'm still not a fan of black leather interiors, but this car is just a lot of "wow"! The shape is certainly impressive, it's basically all original and probably one of the lowest mile examples in existence anymore. How do you buy such a car and only drive it a thousand miles? Despite that, the current owner has addressed some maintenance and there seem to be no question marks. I'd expect the reserve is accordingly set quite high, but you're not likely to find another like this anytime soon. Current bidding is already over $11,000 and closing in on the asking price of the last 540i, but I'd have to think the condition and mileage of this car would make it a $15,000 – $17,000 example. Considering the amount of car you get at that price, it's hard to see why anyone would choose a higher mile M5 or 500E over this.
-Carter